The Traditional Lagarada will once again unite old friends, the families of Malhada Velha and all those who wish to join us. At dinner you'll taste the famous "couvada" with cod served in the village winery. A tour of the cellars follows, accompanied by concertinas.

In the old days, the end of the pressing period was marked by a traditional lagarada dinner. The menu consisted of cod boiled with potatoes and cabbage well doused with olive oil. It was accompanied by the new wine, of which all the participants were proud to offer a tasting, and singing to the music of concertinas through the streets during the long winter night. This tradition still carries on today in many villages. Malhada Velha, in Fundão, is one of them.

Surrounding Area
Casa Grande - Manor house of the family Fabião at 4.1km
São Roque Chapel at 4.1km
Poço do Caldeirão Prehistoric Art Interpretation Centre at 4.1km
River beach lmaceda at 8.2km
Casa das Tecedeiras at 8.2km
Paths and tracks at 8.2km
Information
The evening starts at 7pm with dinner at the winery, where the traditional cod with cabbage will be served. At 9.30pm, the tour of the wine cellars begins just like before, where each villager opens his doors to the participants to taste the wine and some more snacks.
Dinner and entertainment.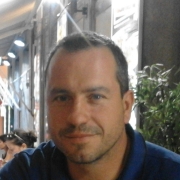 Host
Filipe Gonçalves
Your host on this night will be Filipe Gonçalves. He lives in Malhada Velha and is responsible for the Associação Olho Vivo, which gathers the community around the presses every year to celebrate the new olive oil.

Irene
"An amazing experience. The way the village community welcomed us was quite extraordinary. They made us feel like we belonged there and very welcome. The cod with cabbage is very good and the visit to the wine cellars was exceptional. The best thing was spending time with all the people of the area. We loved it and if we get the chance we'll be back for sure next year." January 15, 2018

Fabiana
"Great food, fantastic people. The simplicity made everything spectacular. They should continue to promote events like this." January 15, 2018
Location
Estrada Municipal 517 nº3 6230-140 Malhada
Latitude: 40.073189
Longitude: -7.703765