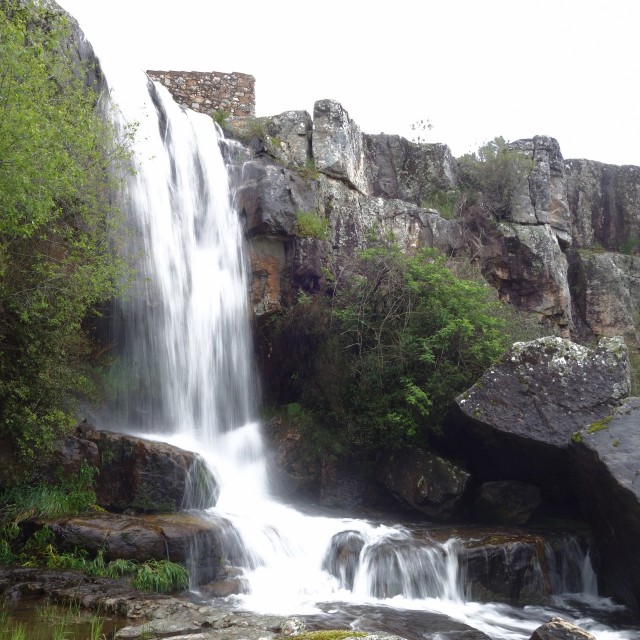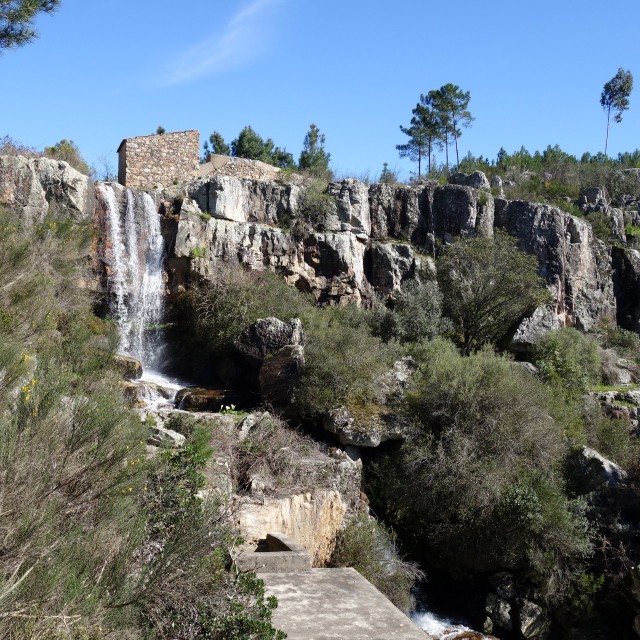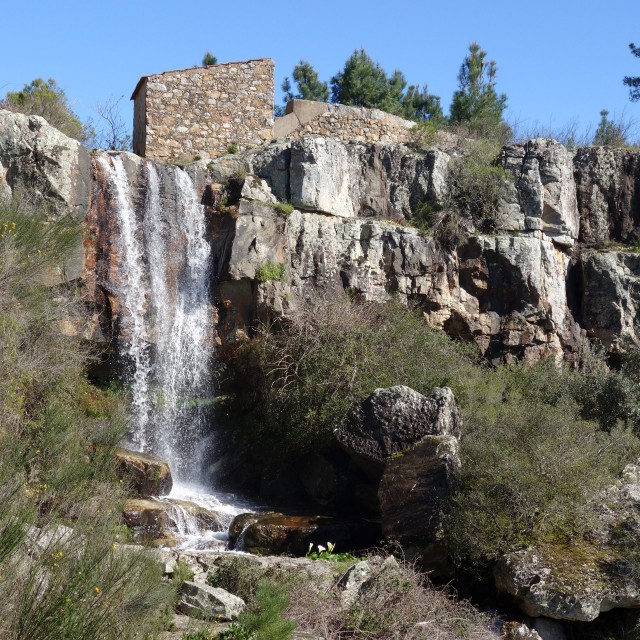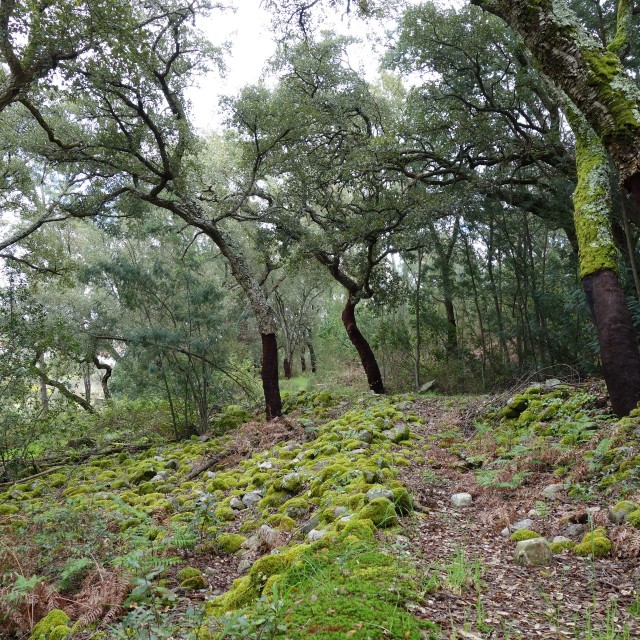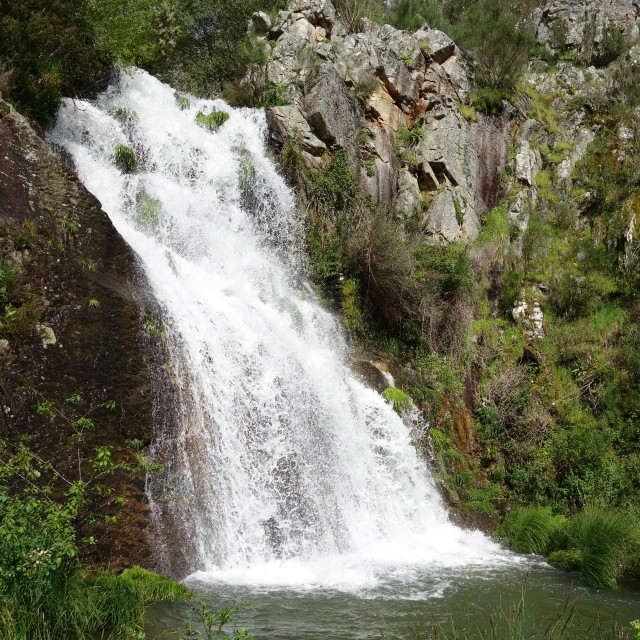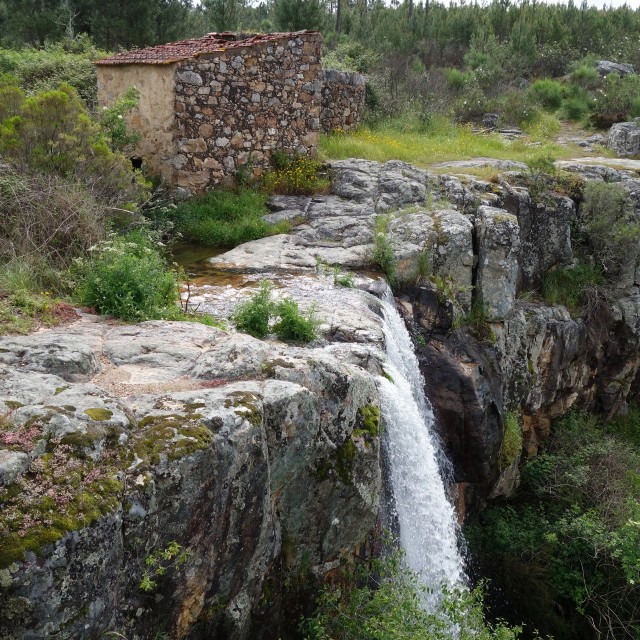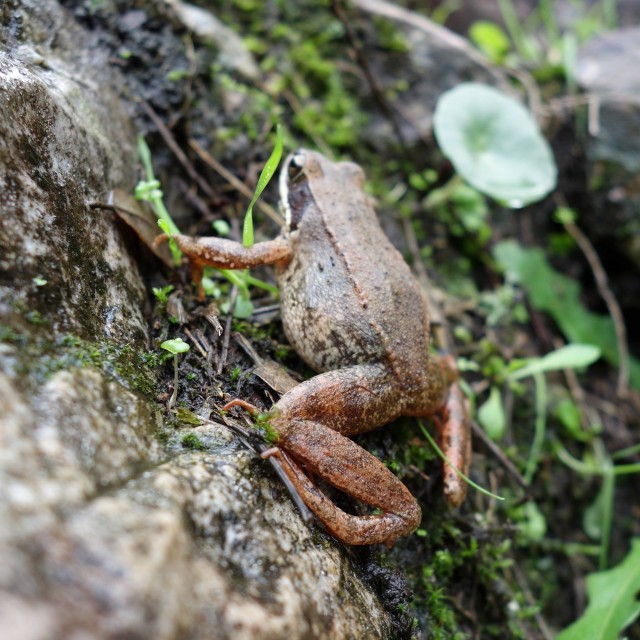 The Vila de Rei Waterfalls have become, deservedly, one of the district's must-sees. This trek offers breath-taking scenic beauty with rocks, water and lush vegetation combining in an enchanting blend. Although the route is somewhat technical, the effort is richly rewarded.
ZêzereTrek's experts know this know the route intimately, which means they can adapt it to the wishes of their customers: several variants are possible depending on the weather or desired route type, from photography walks to more relaxed outings, demanding more or less physical effort. All walk types will be delightful occasions in contact with Nature.

Surrounding Area
River beach of Penedo Furado at 5.6km
River beach of Bostelim at 5.9km
Água Formosa source at 6km
Aldeias do Xisto Shop in Água Formosa at 6km
River beach of Zaboeira at 7.2km
River beach of Pego das Cancelas at 7.7km
River beach of Fernandaires at 8.6km
River beach of Cardigos at 11.1km
Information
Saturdays and Sundays all year round.
Duration: 4 hours
Meeting in the village square.
Includes Insurance, accompanying guide, and morning snack.
Comfortable footwear suitable for the uneven surface is advised.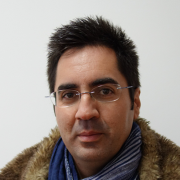 Host
Bruno Cardoso
I arrived in this area for professional reasons related to forestry. I found the features of the local landscape much more exciting than anything else I had found in the country. I worked with other local tourist companies until, in 2015, I decided to set up my own project. I really like to give a personal stamp and a different service, to show that this territory has enormous treasures to see and explore, that only a local company will be able to unearth and show.
Location
s/rua 6110-219
Latitude: 39.675292
Longitude: -8.146792