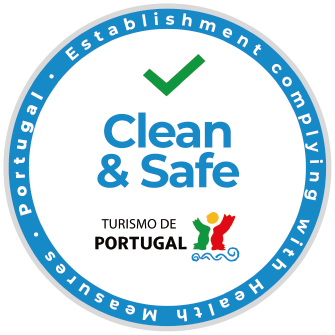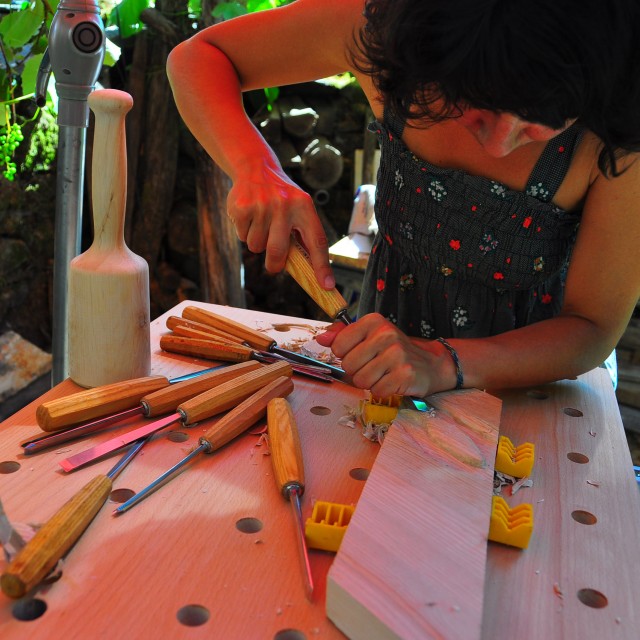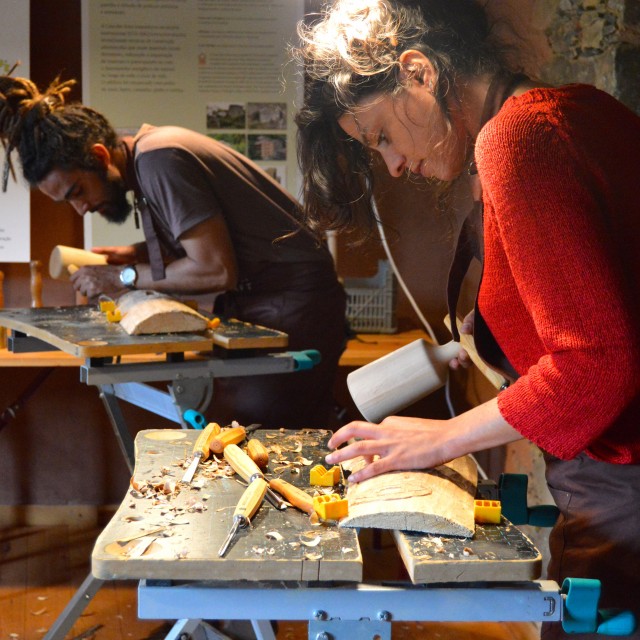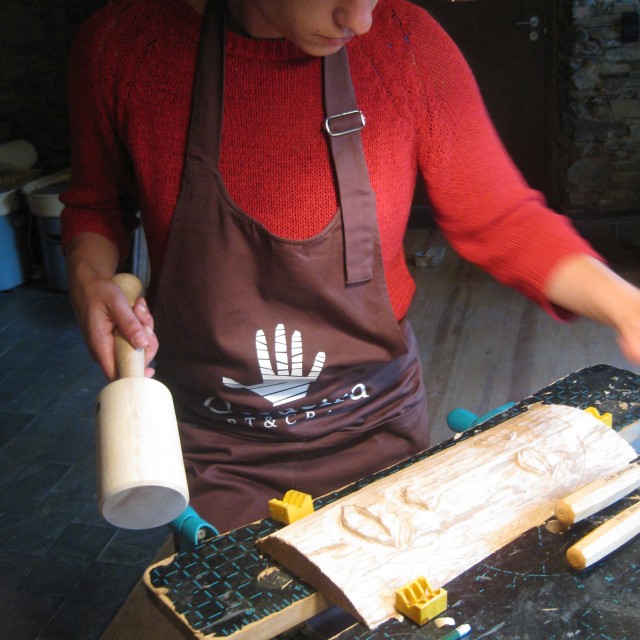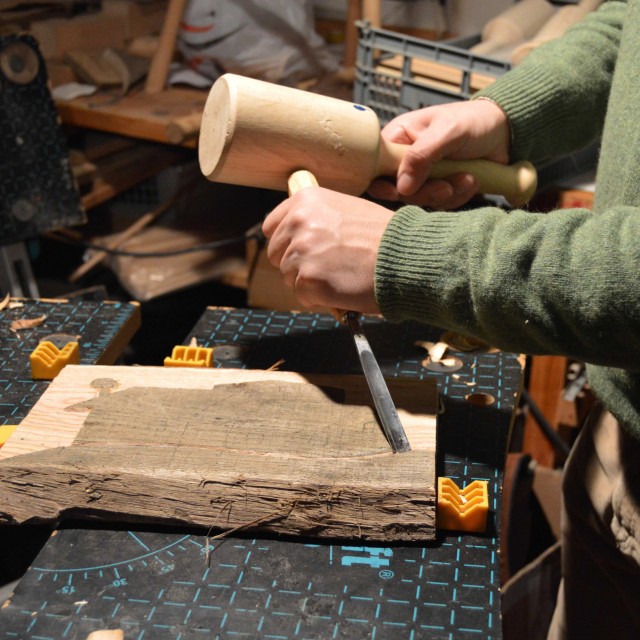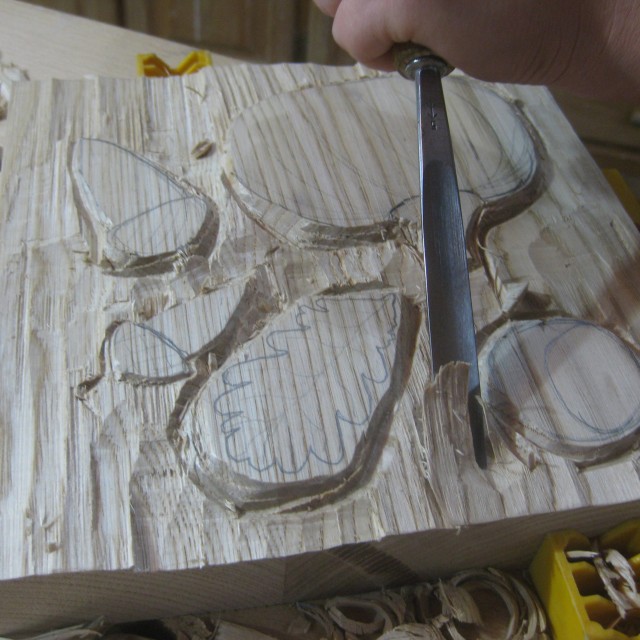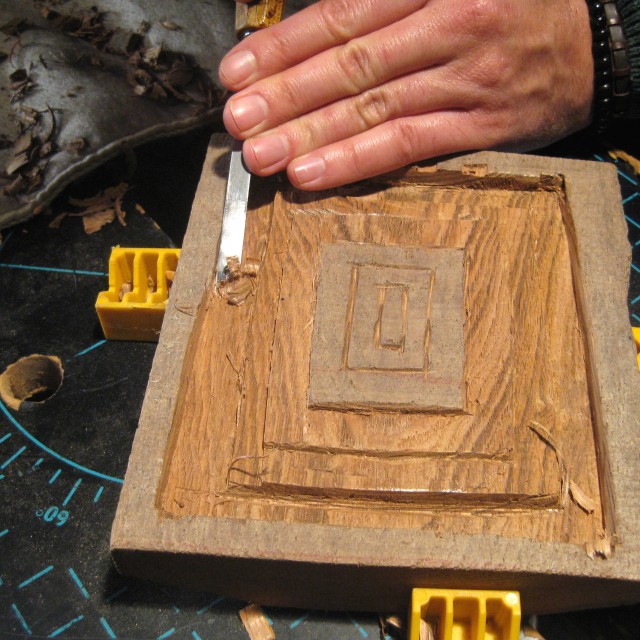 A escultora Kerstin Thomas e o escultor e ceramista Renato Costa e Silva são os orientadores do Workhop de Talha em Madeira de Castanho, a decorrer na Aldeia do Xisto da Cerdeira de 22 a 25 de abril.

Este curso é uma abordagem criativa à talha em madeira como meio de expressão pessoal e artística. Após uma introdução às técnicas e matérias primas, cada participante vai elaborar o seu próprio projeto, acompanhado e apoiado a par e passo pelo formador, num ambiente de amizade, cooperação e entre-ajuda.

Conteúdos programáticos:
As características da madeira de castanho (castanea sativa)
Planeamento do projeto
Figurativo ou abstrato
Composição e criatividade
Selecão da materia prima
Técnicas de entalhe com ferramentas manuais (formões, goivas e maço)
Técnicas de acabamentos
Noções de manutenção de ferramentas
Segurança no trabalho

A expectativa é que nasçam peças inspiradas pela estadia e vivência na Cerdeira, um lugar especial, e que reproduzam projetos em madeira há muito sonhados.

A madeira de castanho, autóctone, densa, de crescimento lento, resistente e duradoura, bonita e homogénea, é a principal matéria prima.

No final do curso, os participantes levam para casa uma peça fruto do diálogo entre artista e matéria prima, da criatividade e da aprendizagem proporcionada pelo curso.

Registo Nacional de Agente de Animação Turística n.º 135/2021
Requirements
This experience does doesn't have any features configured
Surrounding Area
Nossa Senhora de Fátima Chapel at 41m
PR4 LSA - Caminho do Xisto da Lousã - Rota das Quatro Aldeias at 1.7km
Nossa Senhora da Piedade Shrine at 3.4km
River beach of nhora da Piedade at 3.5km
PR 2 LSA - Caminhos do Xisto - Rota das Aldeias do Xisto da Lousã at 3.6km
PR5 LSA - Caminho do Xisto da Lousã - Rota dos Serranos at 3.6km
Information
Data: 22 a 25 de abril
PVP: 590€/pessoa
Duração: 4 dias
Horário: 10h00 às 18h00

Inclui:
Integração em pequeno grupo de trabalho (de 4 a 6 participantes no total)
Formação de 6 horas diárias, falada em português e inglês;
Atelier aberto 12 horas por dia;
Jantar de boas-vindas;
Todos os materiais necessários à realização do curso;
Alojamento gratuito nas residências partilhadas durante o curso (mediante disponibilidade). As residências estão equipadas com dormitório, cozinha, casas de banho partilhadas, máquina de lavar roupa, toalhas, roupa de cama e wi-fi;
Oferta de 10% de desconto sobre a tarifa base na reserva de uma casa individual (mínimo de 2 noites). A tarifa base refere-se à estadia de 2 pessoas e inclui pequeno almoço, cozinha equipada, toalhas, roupa de cama e wi-fi.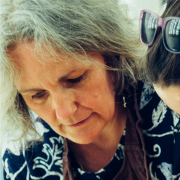 Host
Kerstin Thomas
Kerstin Thomas has lived in Cerdeira for more than 30 years. She's a wood sculptor and is part of a team of artists who make up the Schist Villages Craft Council. They are the group of trainers from Cerdeira Village Art&Craft. Be part of this artistic and cultural project. Cerdeira has excellent working conditions and opportunities ranging from small experimentation workshops to initiation courses, masterworkshops and artistic residences.
Location
Lugar da Cerdeira, Lousã 3200-509
Latitude: 40.093969335966
Longitude: -8.1946078134918