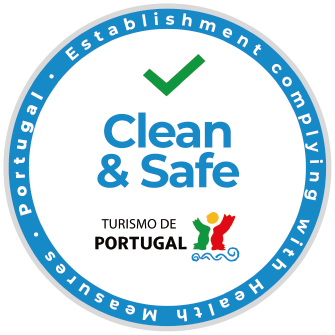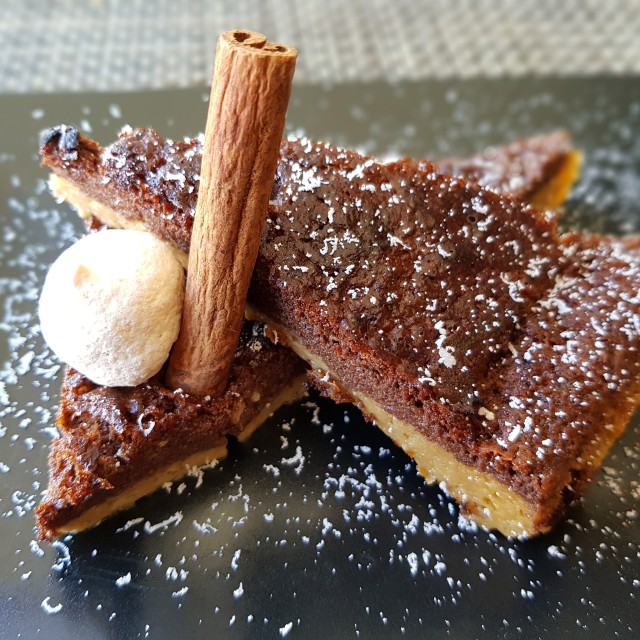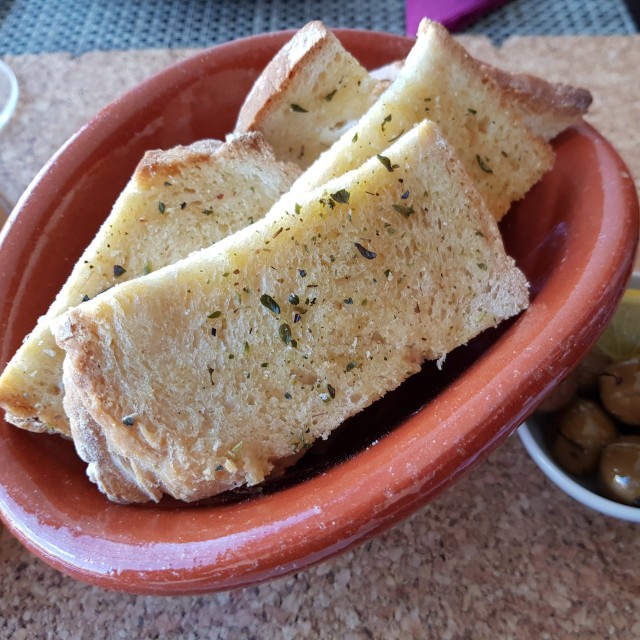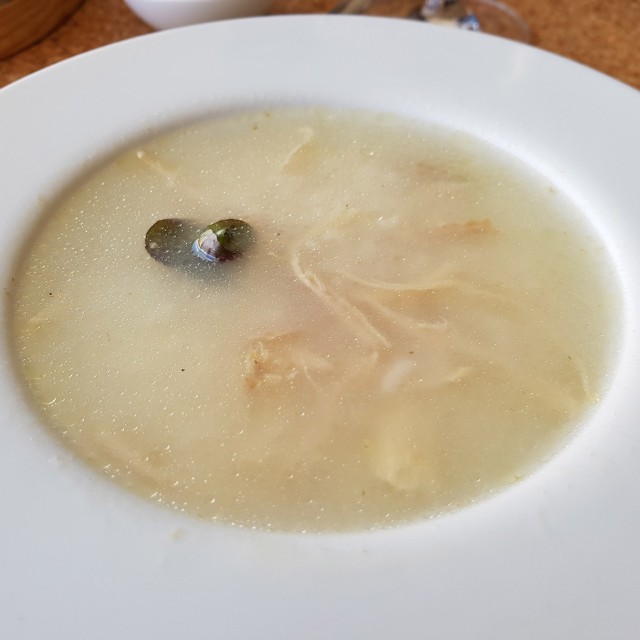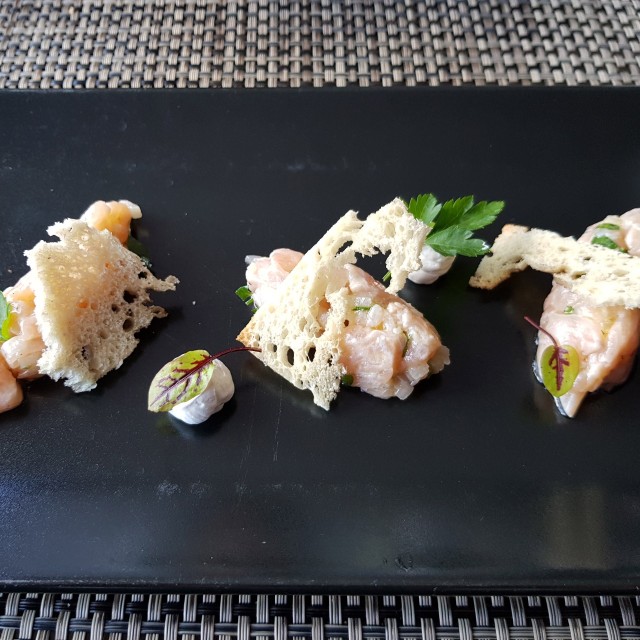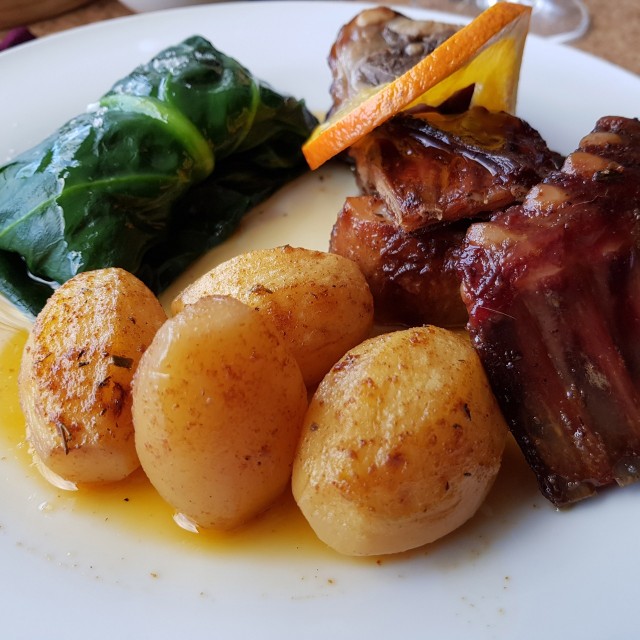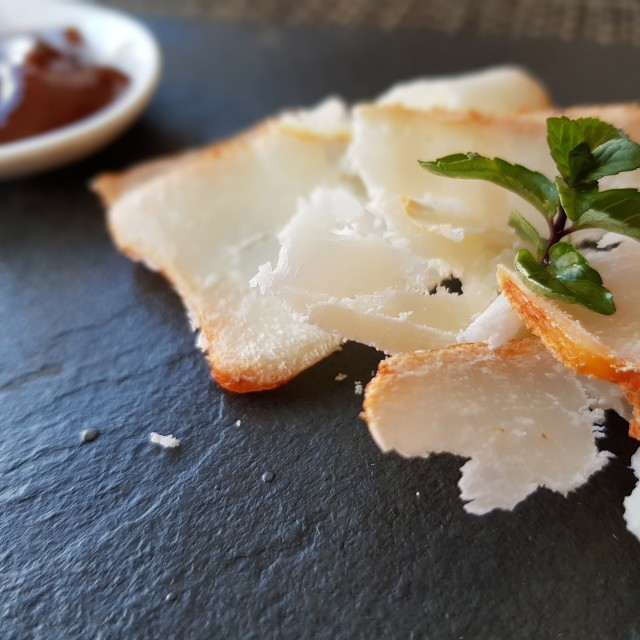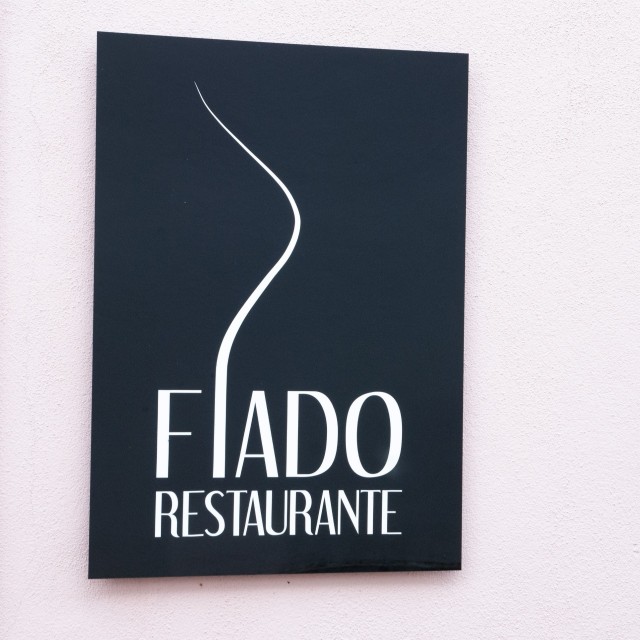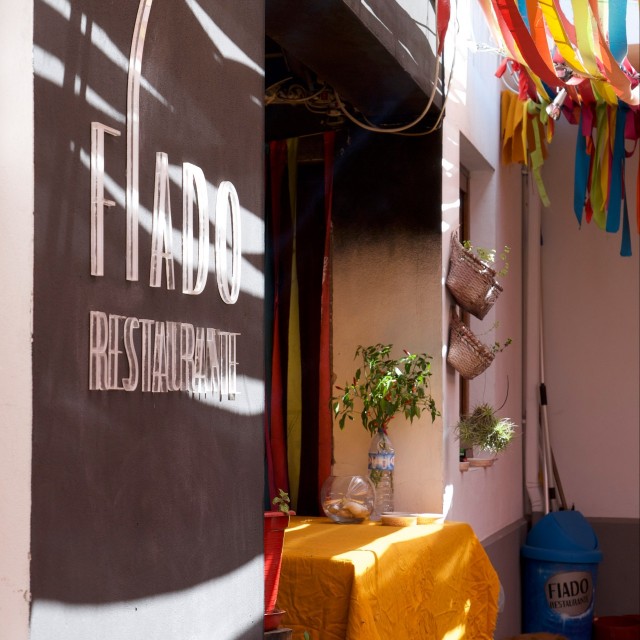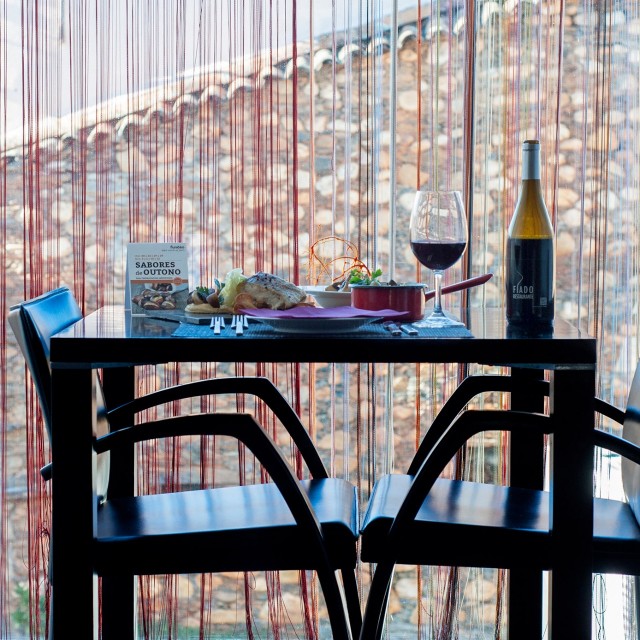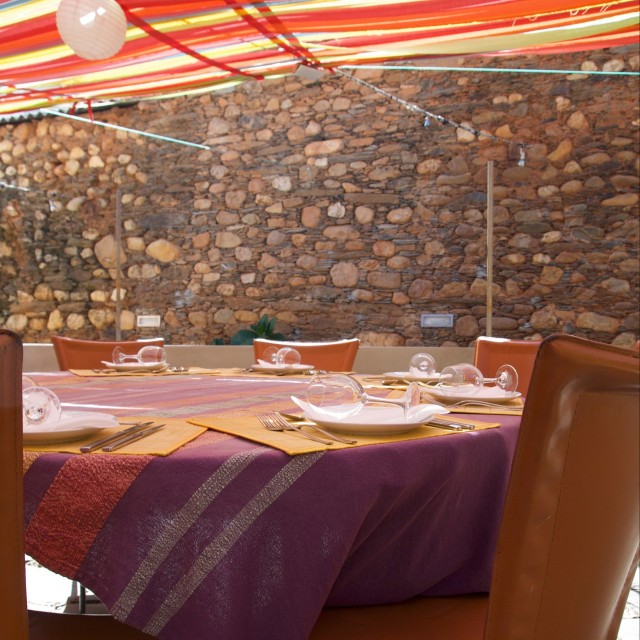 Does the village have cheeses? What broths used to combat the cold in the old days? Are there fish in the river? And there is still hunting hereabouts? These were the questions asked by chefs Filipe Aires and Rodrigo Castelo to identify the forgotten products and traditions in Janeiro de Cima, an Aldeia do Xisto, and create the Espírito do Lugar Menu of the Fiado Restaurant.
The experience begins with goat's cheese from Soalheira in the chef's medronho (arbutus) compote. Tartare of trout comes next, thus introducing fish from the river to the menu, in a classic form, but with a modern touch. The soup is a river duck broth. The river duck was formerly very common on the Zêzere, which passes through the village and brings life to it. The main course is traditional wood-oven roasted kid.
The meal ends with a tigelada frosted with cured cheese.
A sophisticated combination of delicacies whose flavours recount the history of a village to those who chose to stay there awhile.

Infrastructure
Adapted for people with reduced mobility
Surrounding Area
Private buildings from the 17th-18th centuries at 21m
Loja Aldeias do Xisto Shop window in Casa das Tecedeiras at 21m
Janeiro water wheel at 21m
S. Sebastião Chapel at 21m
Casa das Tecedeiras at 64m
PR 2 FND - Caminho do Xisto de Janeiro de Cima - Ó da Barca! at 66m
Information
Closed Mondays all day and Sundays for dinner.
Wines not included.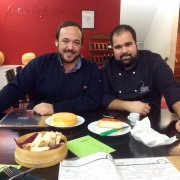 Host
Chef Filipe Aires e Chef Rodrigo Castelo
Filipe Aires began his professional career at the Hotel Cristal on Vieira Beach. Later, he joined the team at Quinta das Lágrimas Hotel in Coimbra, where he left to take on this exciting project in traditional cuisine.

Rodrigo Castelo was born in Santarém. He worked in the pharmaceutical industry before leaving to devote himself to cooking. He opened the doors of the Taberna Ó Balcão in October 2013 and has kept up the surprise element ever since. He has recovered recipes and traditions, highlighted little-known local products, always respecting ingredients to give a special character to his gastronomic creations.

Location
Rua Espírito Santo, 5, Janeiro de Cima, Fundão 6185-114
Latitude: 40.066869257755
Longitude: -7.8001057460327