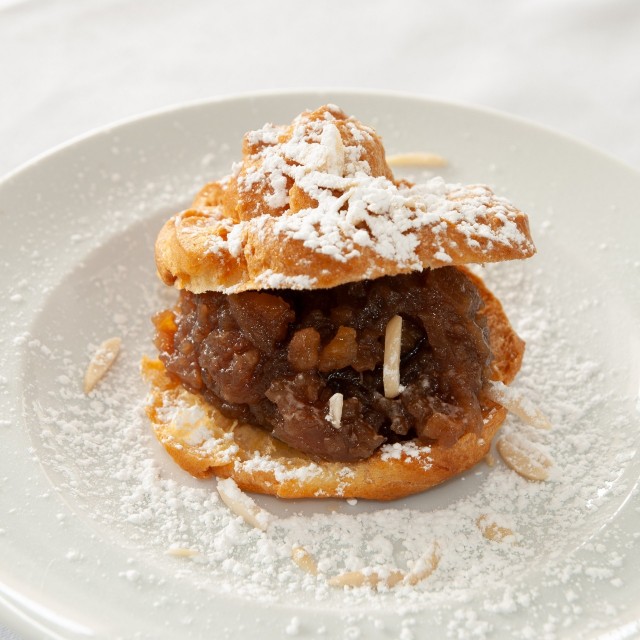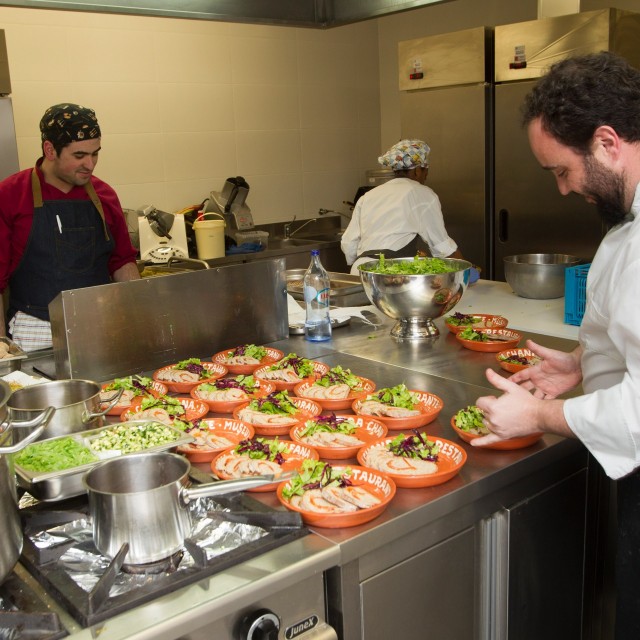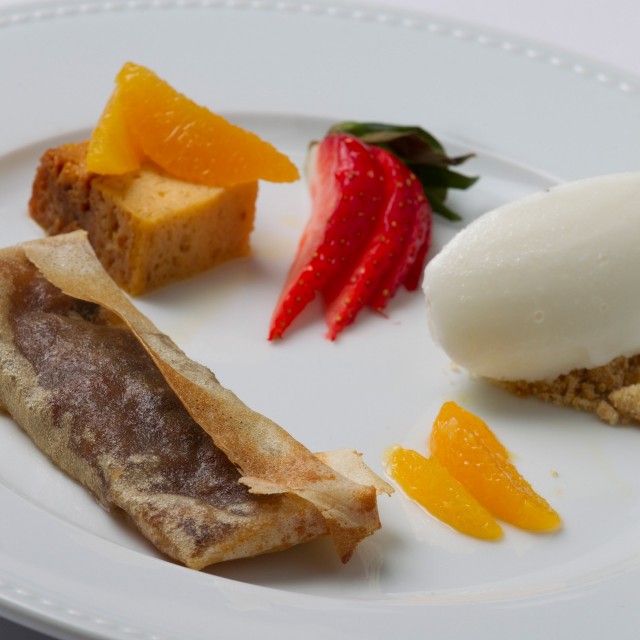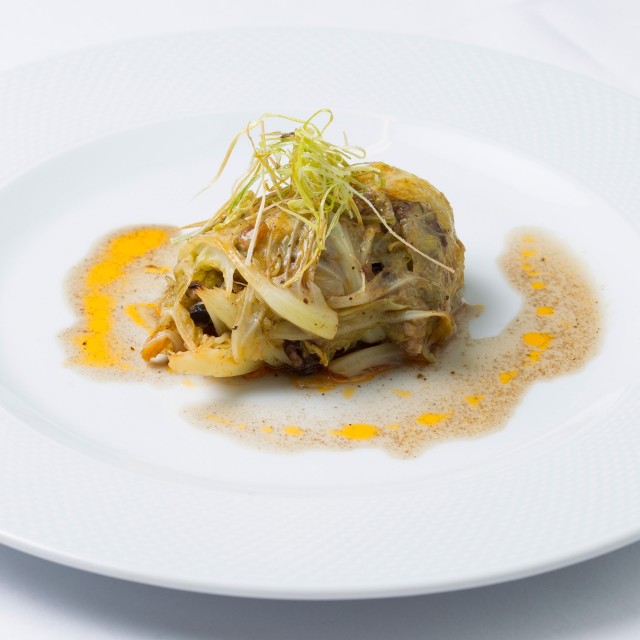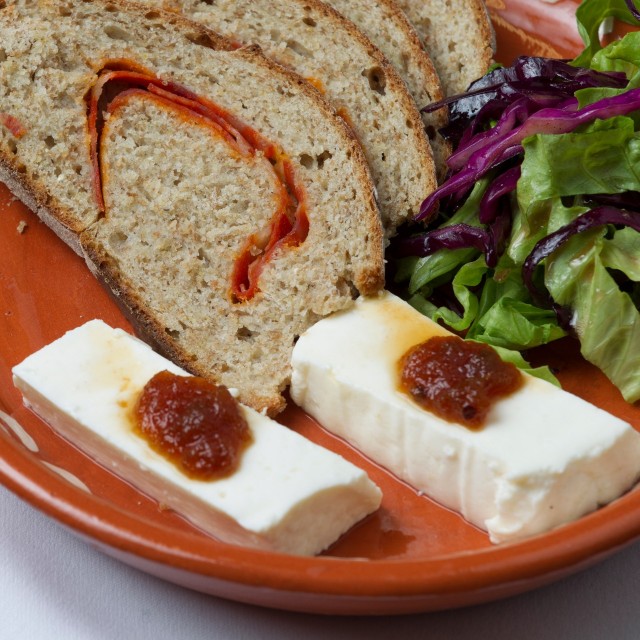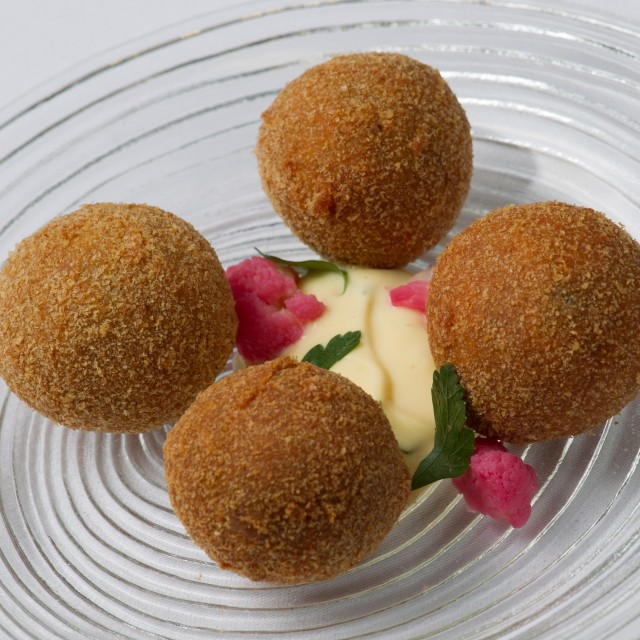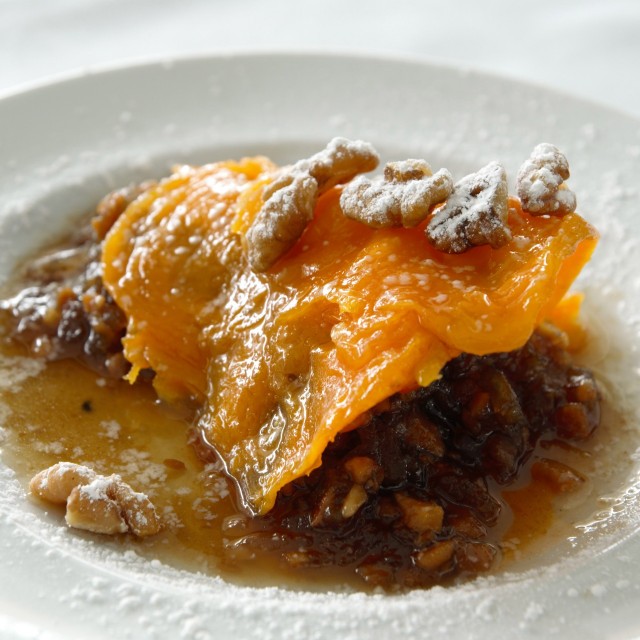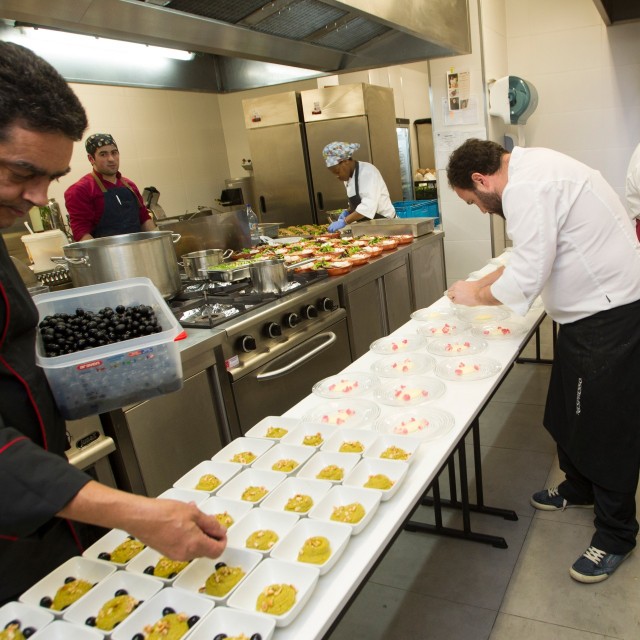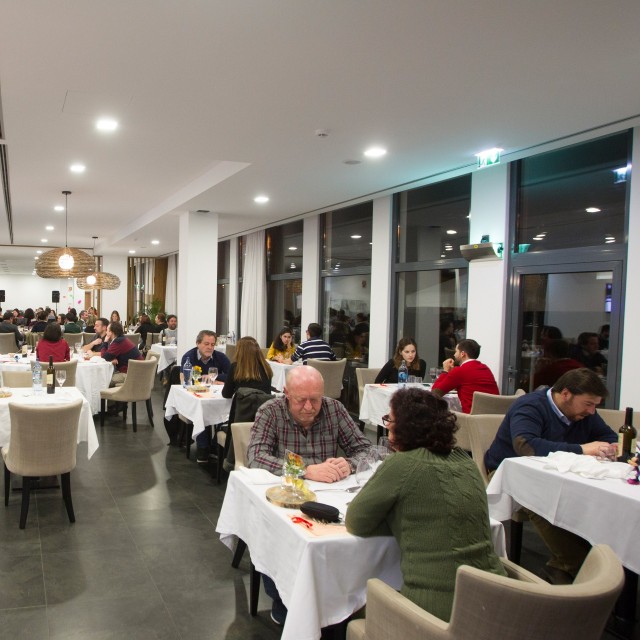 Vítor Fernandes, a cook for more than 20 years, leads the kitchen of the Chanfana Museum, the restaurant of the Hotel Parque Serra da Lousã, in Miranda do Corvo. As you can guess from its name, this is the kingdom of chanfana, a regional dish made with old goat meat softened with red wine.
Chanfana, wedding soup or Semide nabada (turnip compote), which are so typical of the region, were the inspiration of the chefs Vítor Fernandes and Luís Rodrigues for the creation of the Espírito do Lugar Menu.
The Chanfana Museum is established as a living museum of regional cuisine, located in the Serra da Lousã Biological Park. This is the origin of many of the ingredients that Victor uses to develop a whole gastronomic design. Vegetables, fruit, cheese, sausages, eggs, honey, bread ... The daily challenge is to use the produce of the farm to create a meal that can surprise everything and everyone.
The Terra Solidária wines, also home-produced, are a perfect complement to the culinary experience that justifies a trip to Miranda do Corvo.

Infrastructure
Adapted for people with reduced mobility
Surrounding Area
Restaurante Museu da Chanfana at 6m
Serra da Lousã Biological Park at 918m
PR2 MCV - Caminho do Xisto do Gondramaz - Nos Passos do Moleiro at 5.5km
Centro BTT Gondramaz at 5.5km
PR7 LSA - Caminho do Xisto da Lousã - À Descoberta da Floresta at 6.7km
River beach of Louçainha at 6.7km
Restaurante D. Sesnando at 7.7km
Castle and Church São Miguel at 7.8km
Misericórdia range at 7.9km
Aldeias do Xisto Welcome Centre at 8km
Information
Menu available until 14 February.
Open every day from 12.30 to 3.00 pm and from 7.30 to 10.00 pm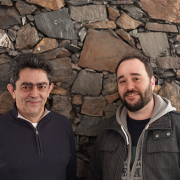 Host
Chef Vitor Fernandes e Chef Luis Miguel Rodrigues
Vítor Fernandes, Silvianne Suilen and Susana Gomes are the most visible faces of several teams that contribute to the same project. Vítor leads the team that, in the kitchen, ennobles the regional cuisine. Silvianne coordinates and links the restaurant with the Biological Park. Susana leads the dining room team that gives refinement and a family feel to the service.

Luis Miguel Rodrigues was born in Ponte de Lima, the son of the owners of Tasquinha do Lagarto, in Lisbon. Throughout his career, he has embraced projects such as the Nobre, Pestana Palace and Bica do Sapato restaurants. He is the managing director of Pestana Lisboa and the RIB restaurant in Lisbon.
Location
Quinta da Paiva, Miranda do Corvo 3220-154
Latitude: 40.082373
Longitude: -8.333058