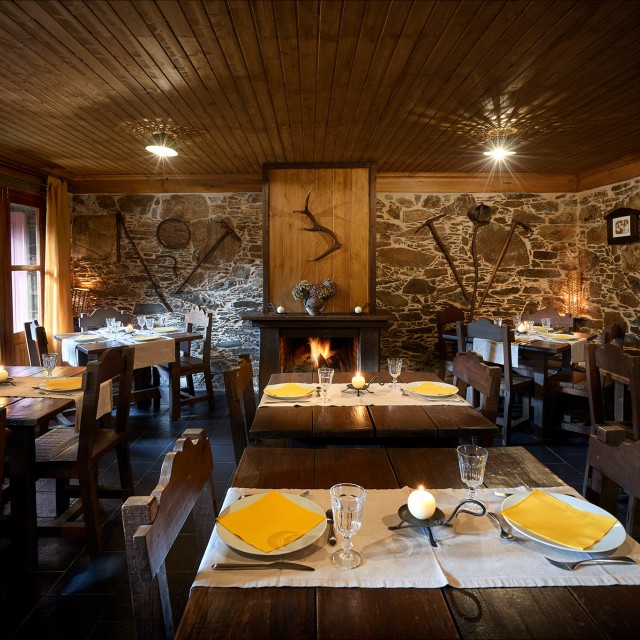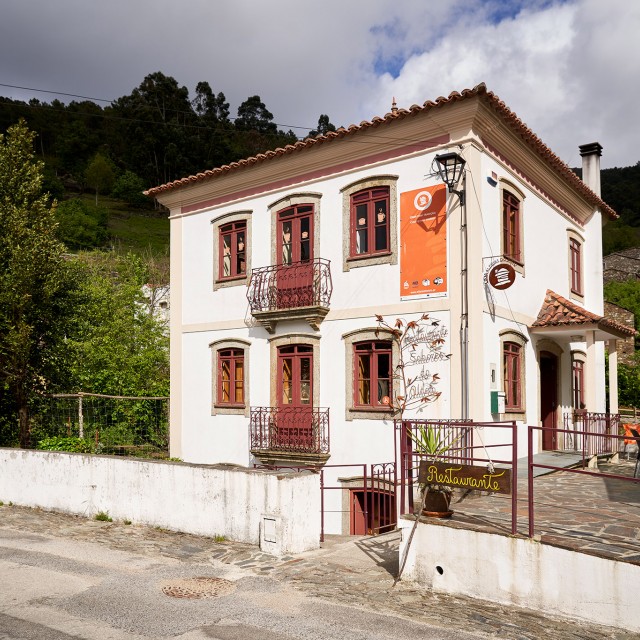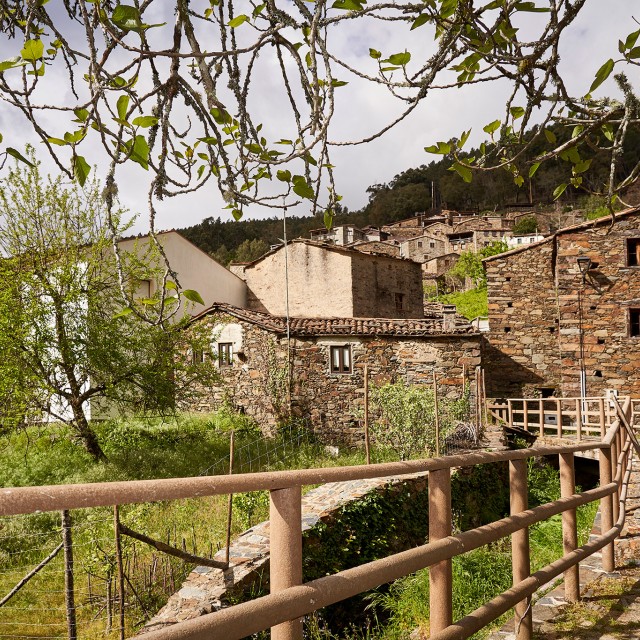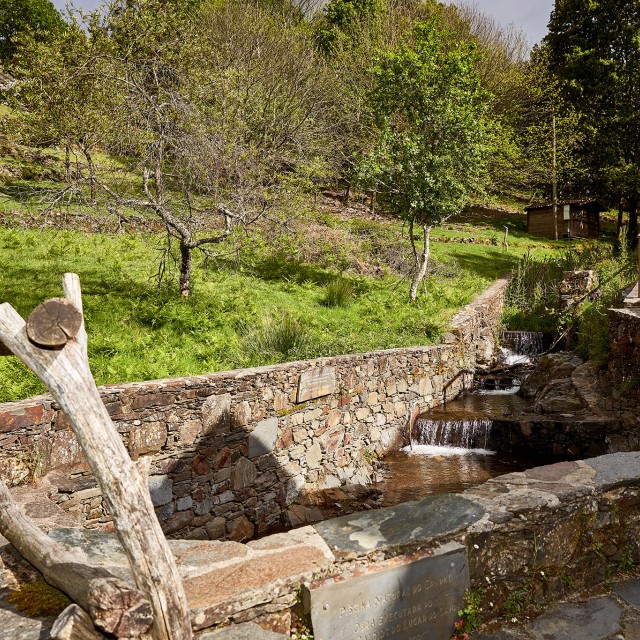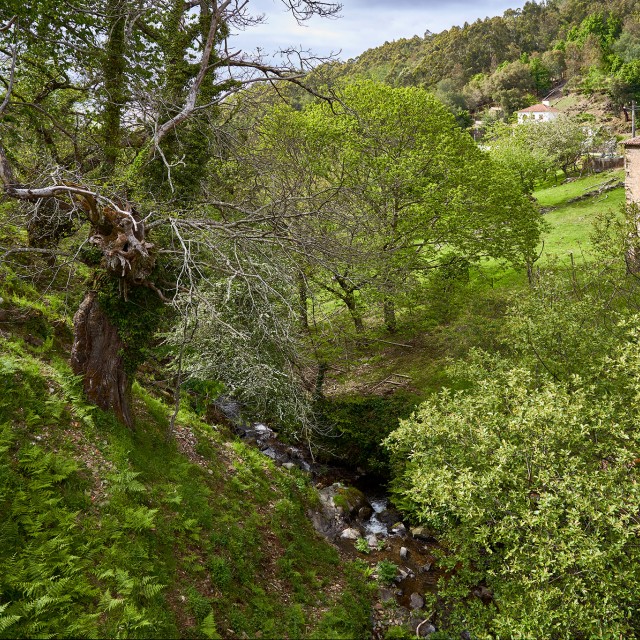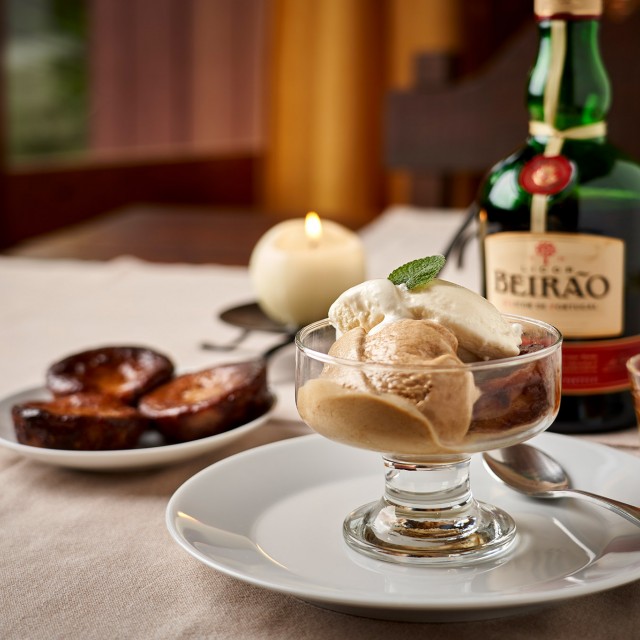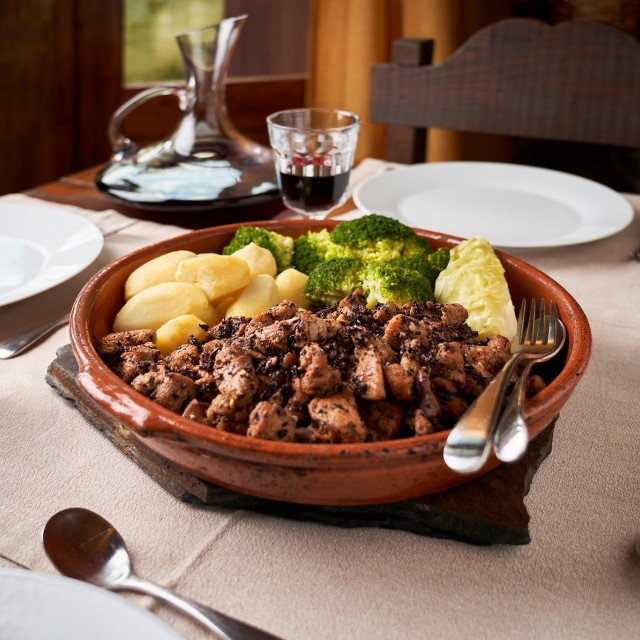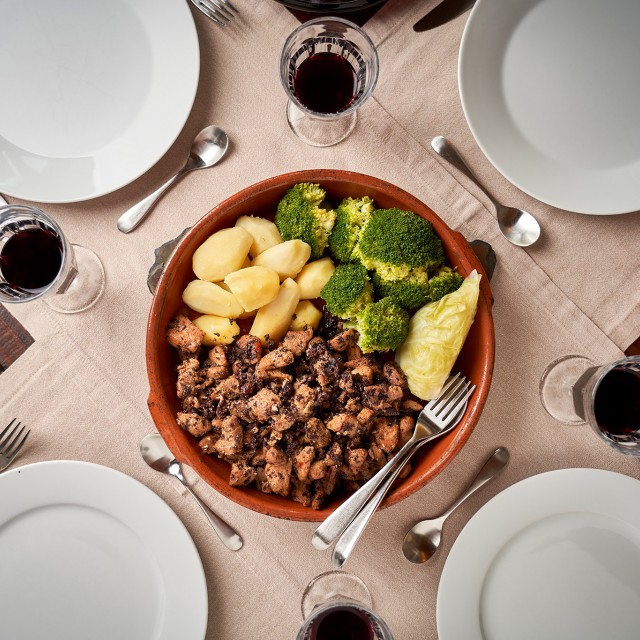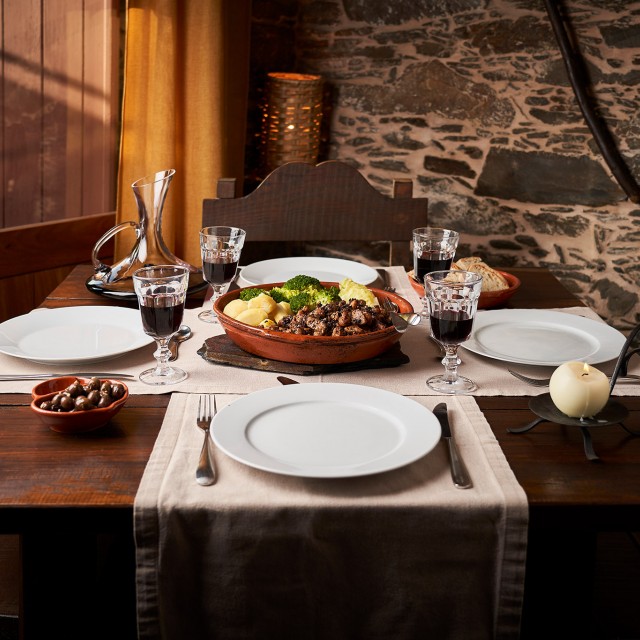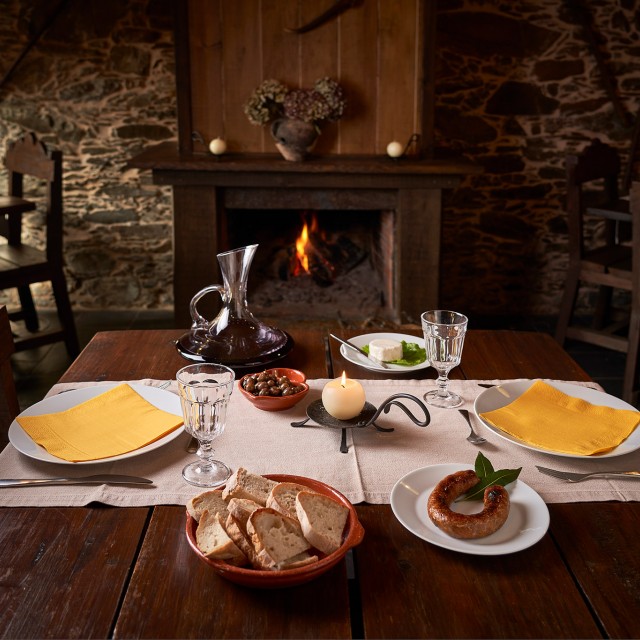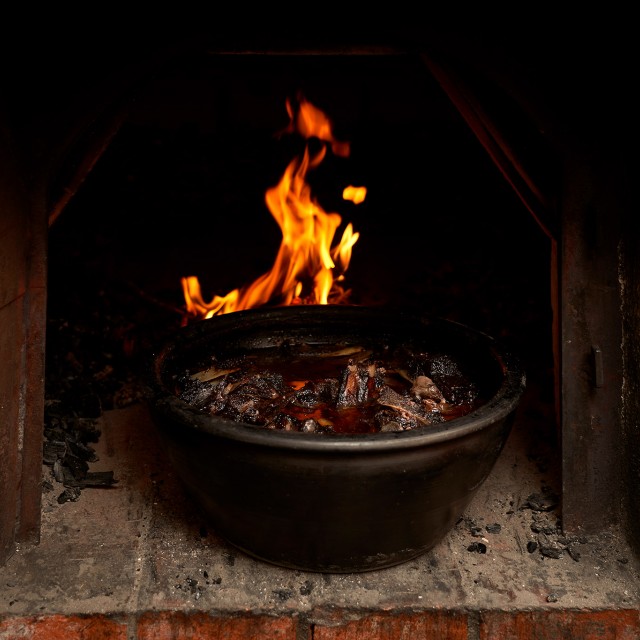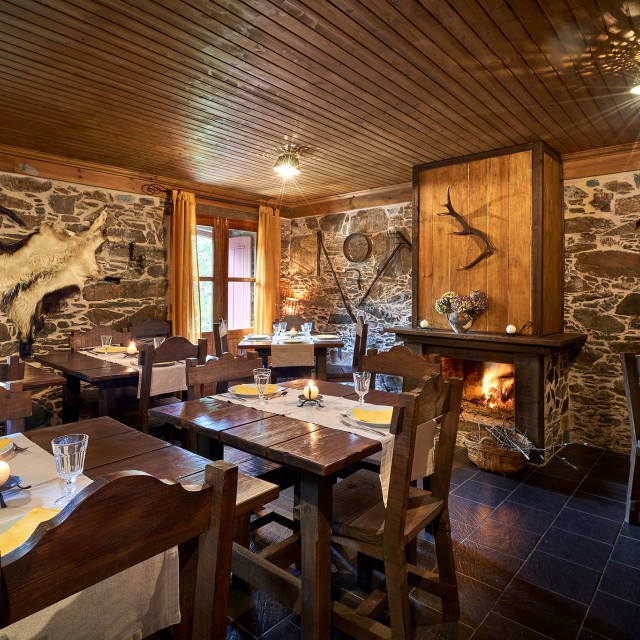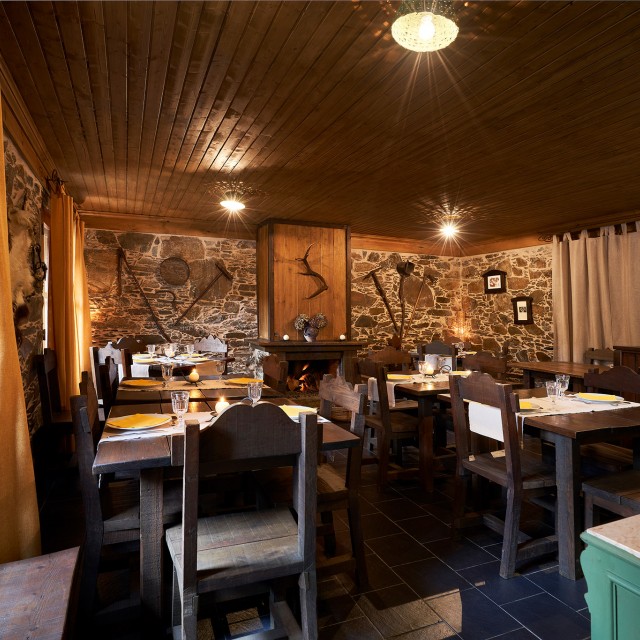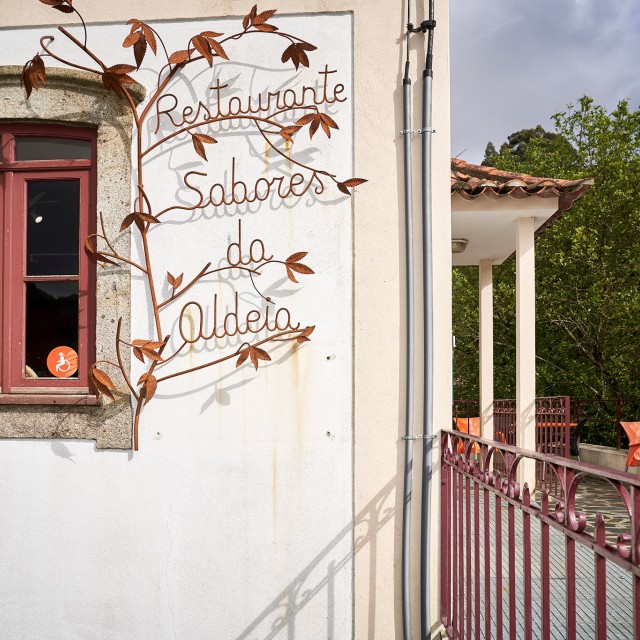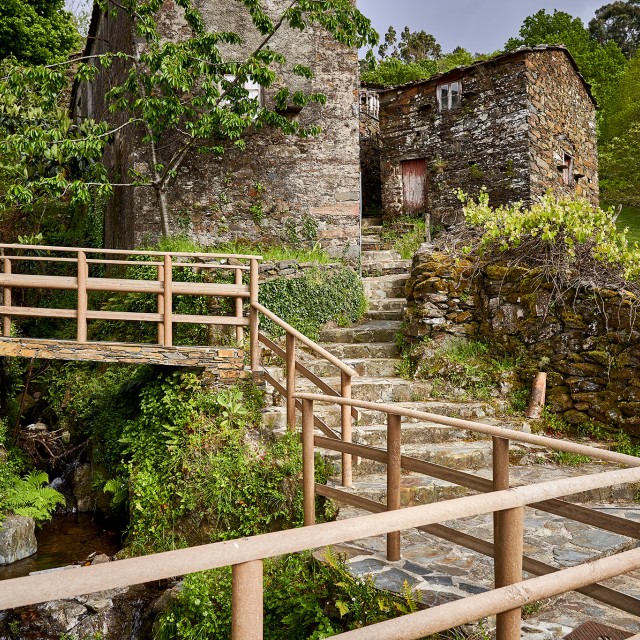 The understanding between Mário Meira, the host, and chef Luís Rodrigues, was so immediate that there was little, if anything, to discuss in the exchange of ideas for the creation of the Espírito do Lugar Menu, of the Sabores da Aldeia restaurant, in Candal, Lousã, one of the Aldeias do Xisto (Schist Villages).

The gastronomic delicacies that featured on the usual menu, such as grilled sausages and dessert, were maintained: Talasnico with ice cream soaked in the (native) Beirão Liquor. The exception is the main dish: a stew of shredded meat in a still very liquid cooking sauce, produced when the pig was slaughtered.

With different types of meat, pork blood and various spices, this dish is made with the local products already used in the menu. A simple menu full of flavours that take us back to past times.

The meal is served in the room facing the kitchen, so that visitors can witness the whole cooking process.

Sabores da Aldeia is a space with an unpretentious and familiar atmosphere, where you can taste the best dishes of the region prepared in a wood-fired oven.

Infrastructure
Adapted for people with reduced mobility
Surrounding Area
PR4 LSA - Caminho do Xisto da Lousã - Rota das Quatro Aldeias at 71m
Nossa Senhora de Fátima Chapel at 1.6km
Nossa Senhora da Piedade Shrine at 3.3km
River beach of nhora da Piedade at 3.5km
PR 2 LSA - Caminhos do Xisto - Rota das Aldeias do Xisto da Lousã at 3.5km
PR5 LSA - Caminho do Xisto da Lousã - Rota dos Serranos at 3.5km
Santo António da Neve at 3.9km
Information
Open from Wednesdays to Mondays from 12.30 to 3.30 pm and from 7.30 to 9.30 pm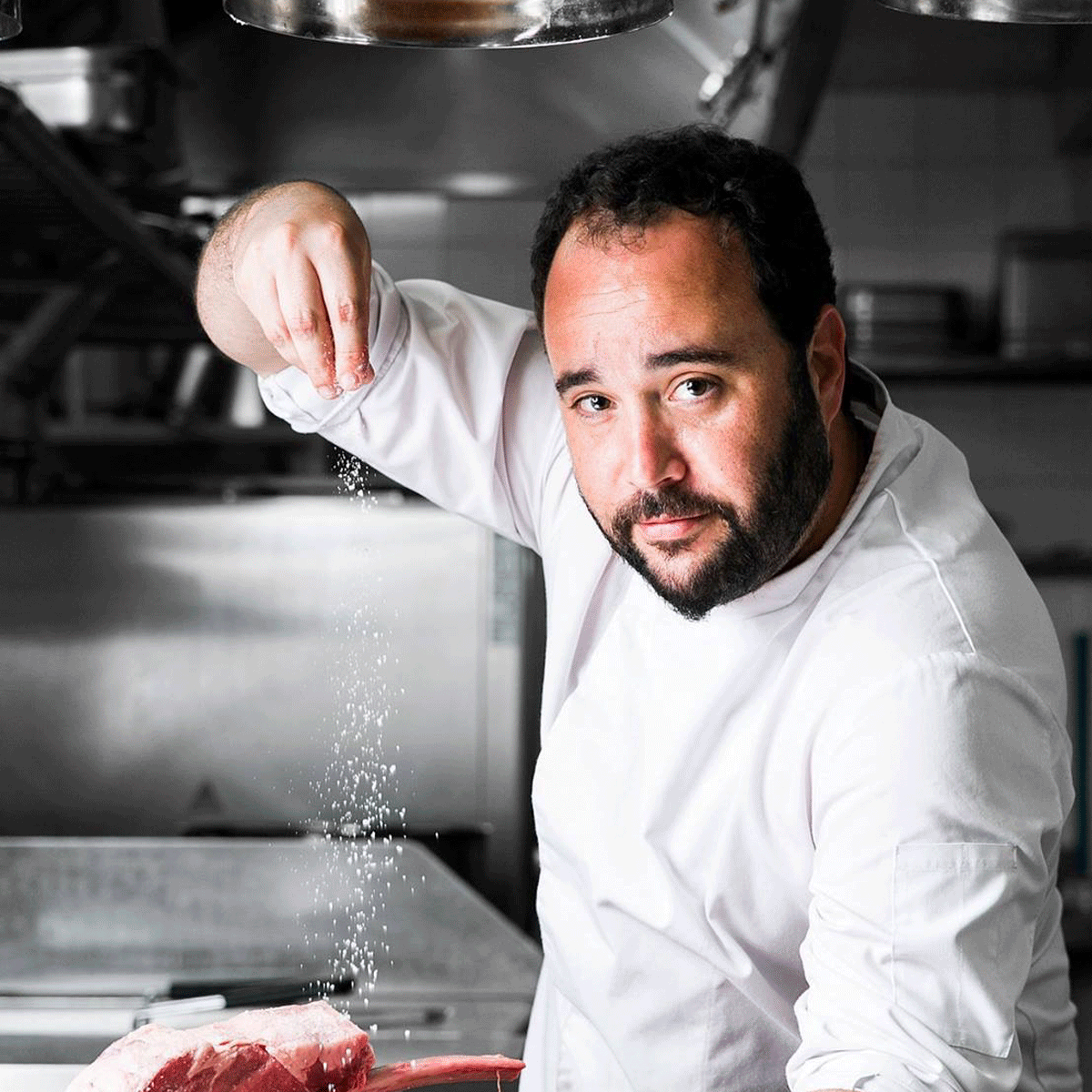 Host
Chefe Mário Meira e Chefe Luís Miguel Rodrigues
Born in Lisbon, Mário Meira settled for a few years in Talasnal, an Aldeia do Xisto, where he learned from Ti Lena, a peerless cook of traditional cuisine. He now lives in Candal, and co-manages Sabores da Aldeia with Ana Pinto, a friend with whom he shares a passion for home cooking and the art of good service.

Luis Miguel Rodrigues was born in Ponte de Lima, the son of the owners of Tasquinha do Lagarto, in Lisbon. Throughout his career, he has embraced projects such as the Nobre, Pestana Palace and Bica do Sapato restaurants. He is the managing director of Pestana Lisboa and the RIB restaurant in Lisbon.
Location
Candal, Lousã 3200-067
Latitude: 40.080914
Longitude: -8.203331