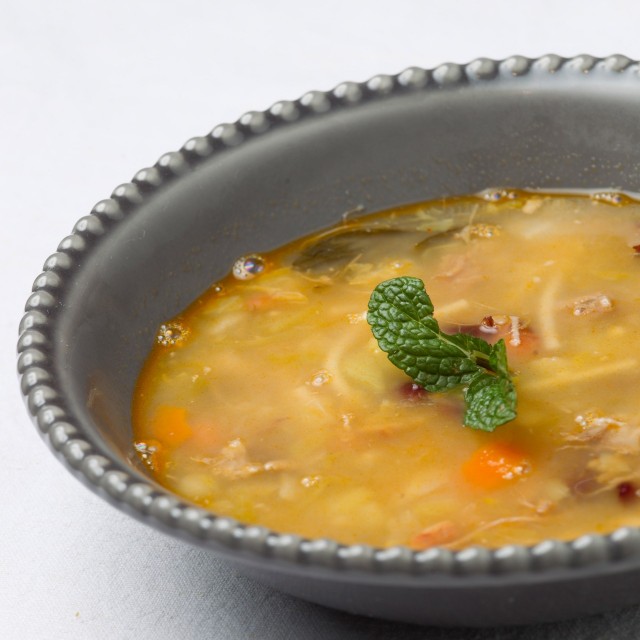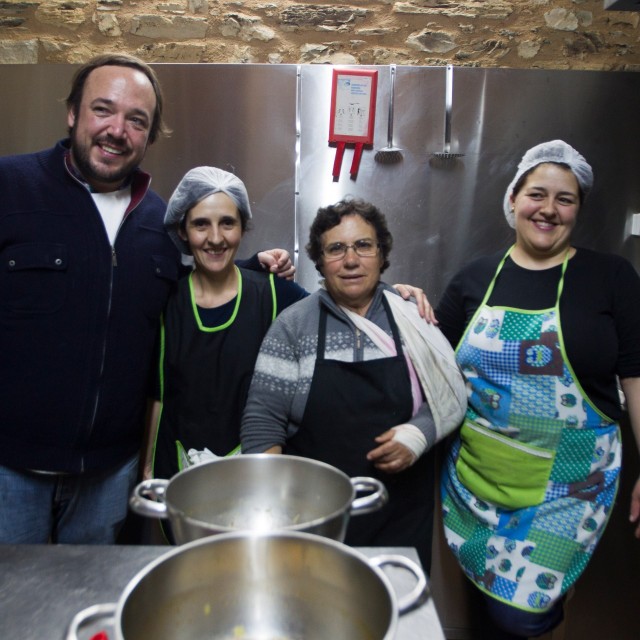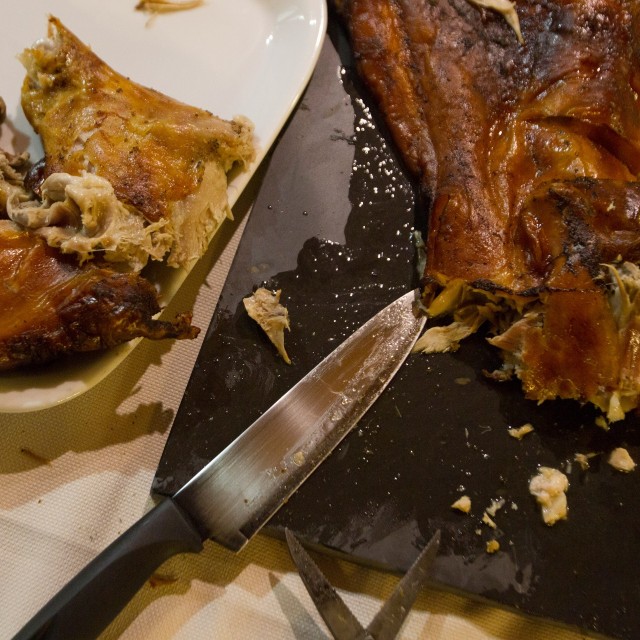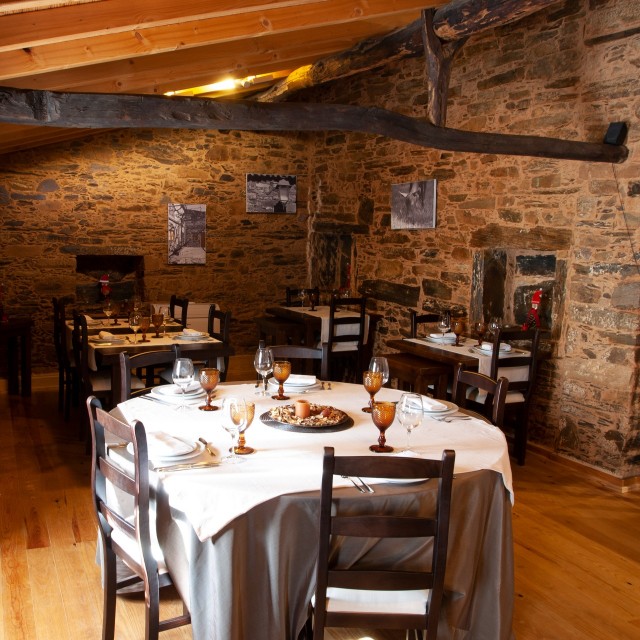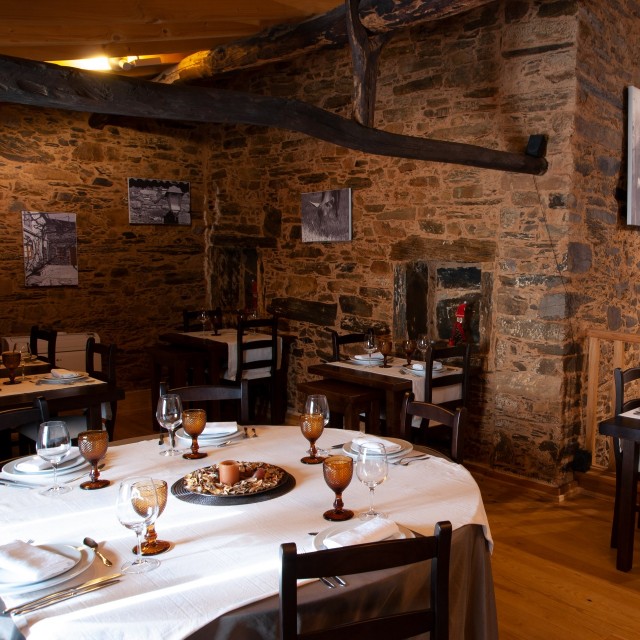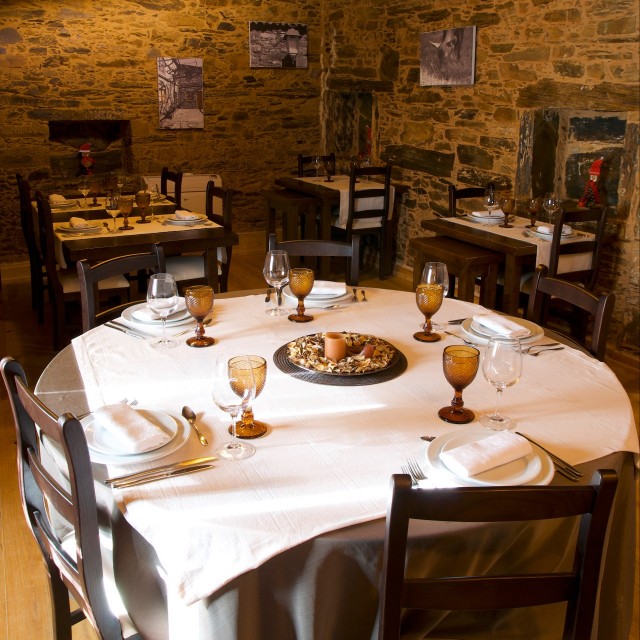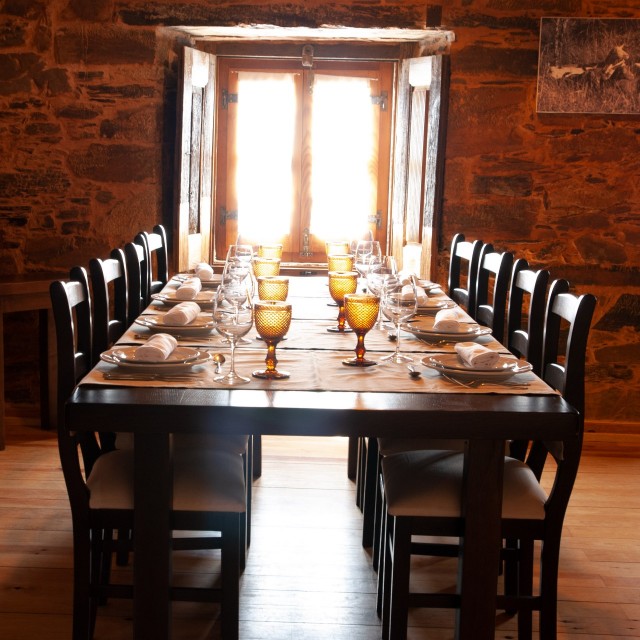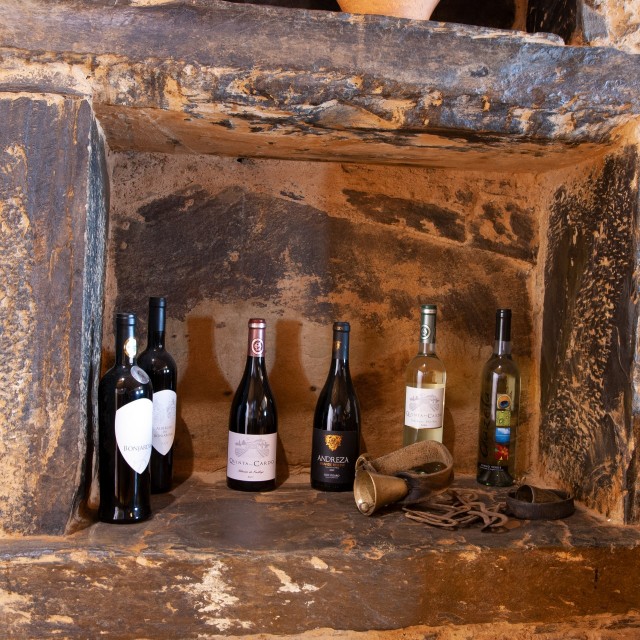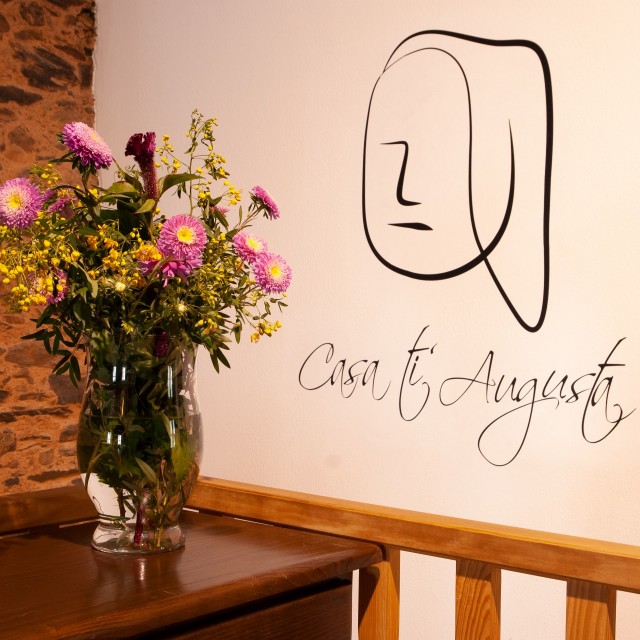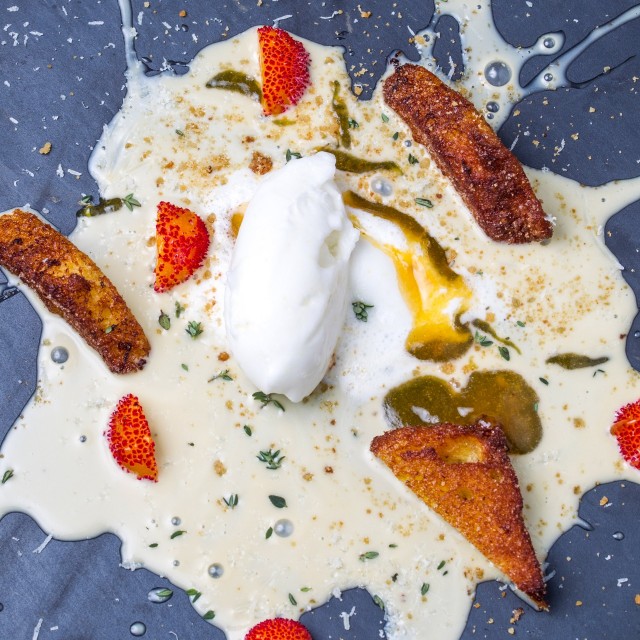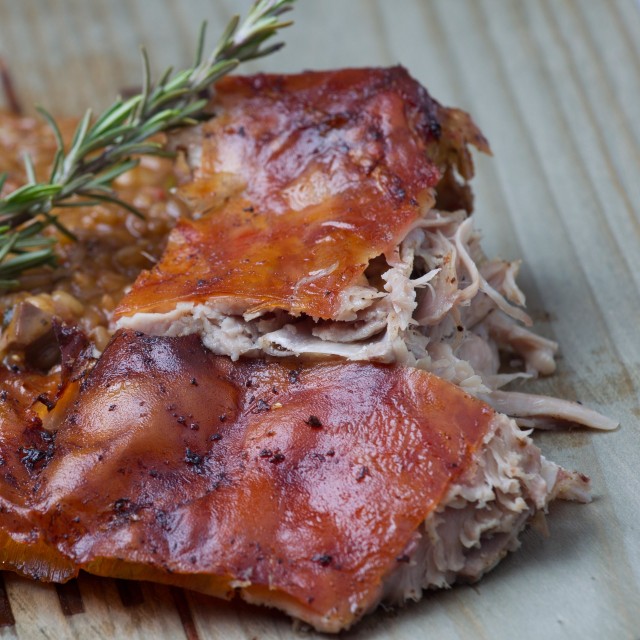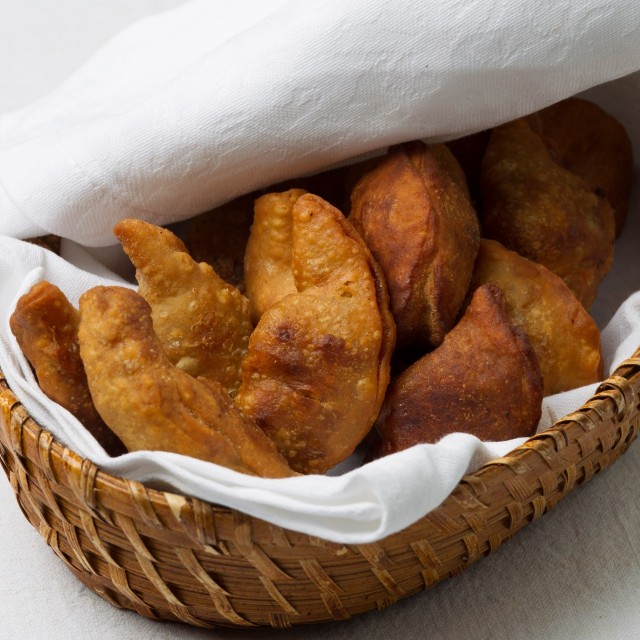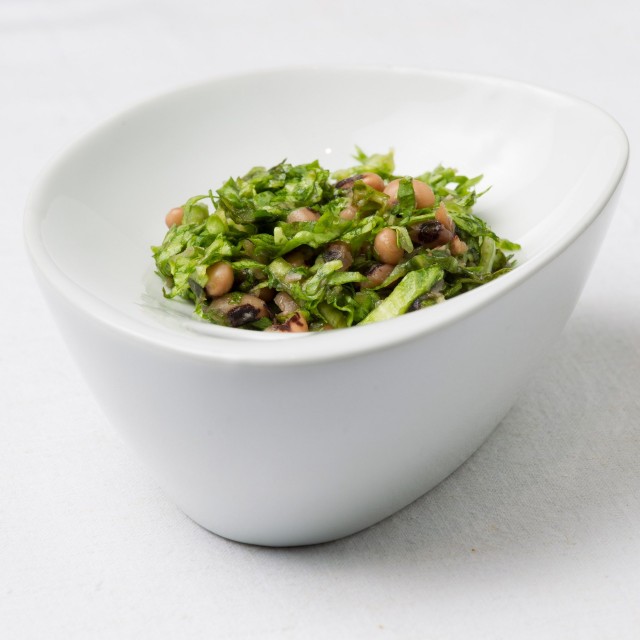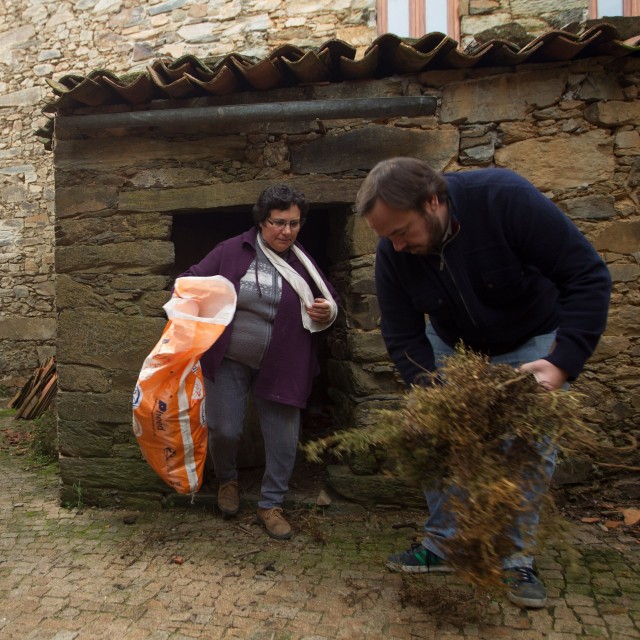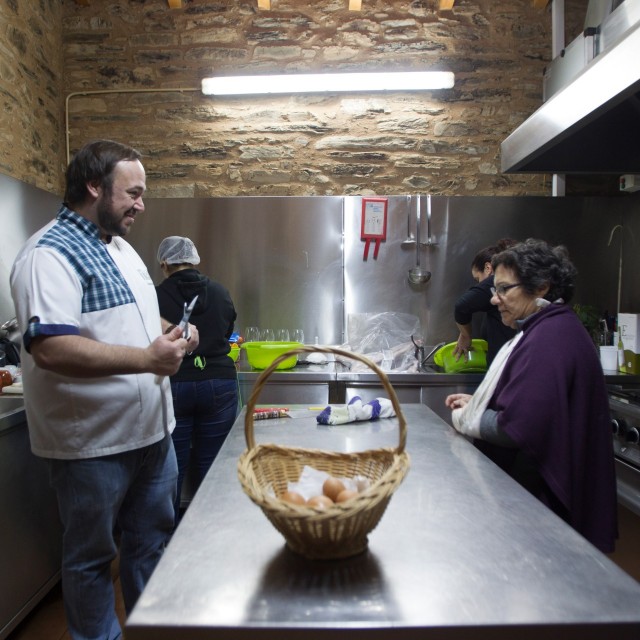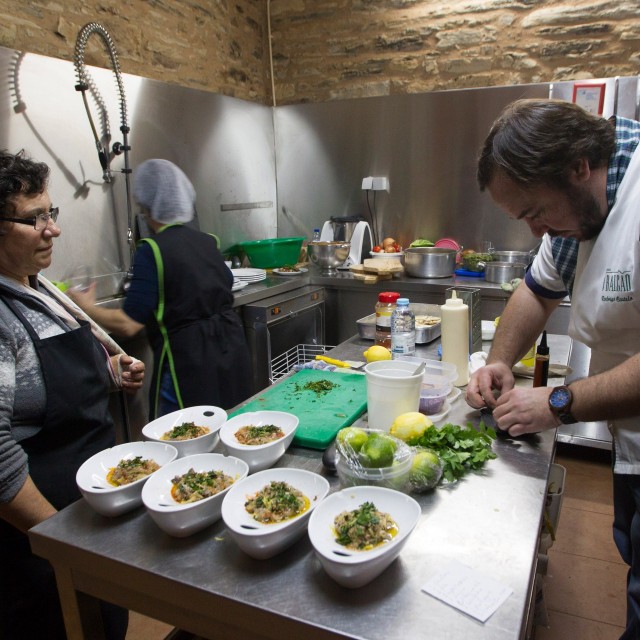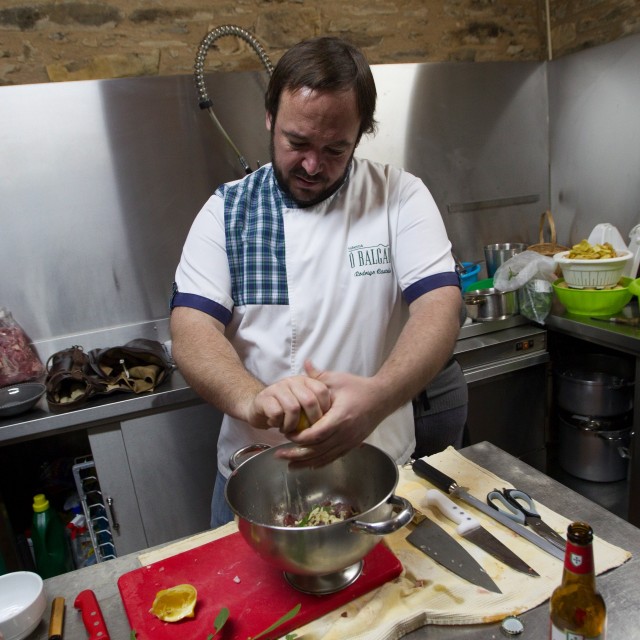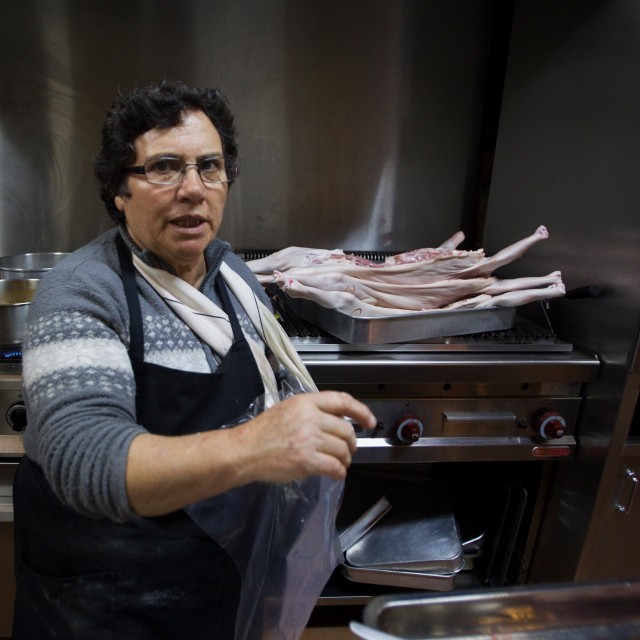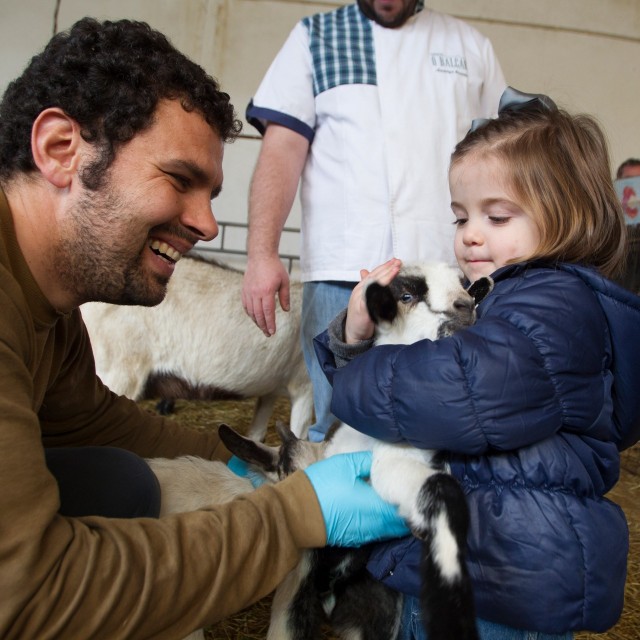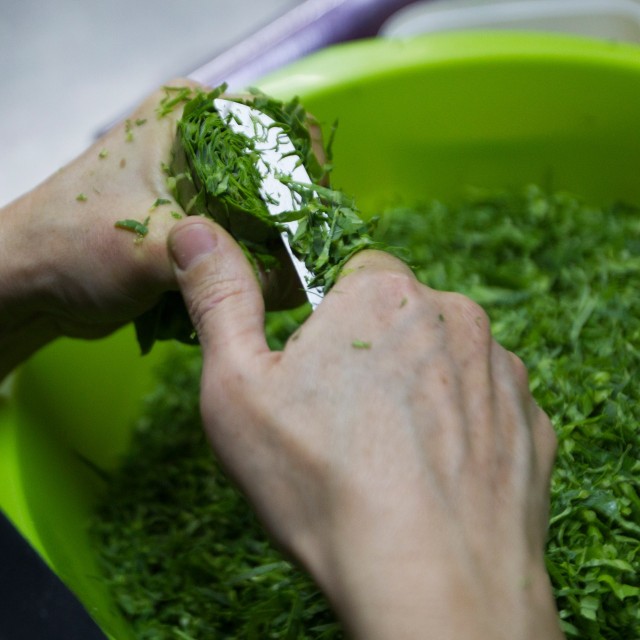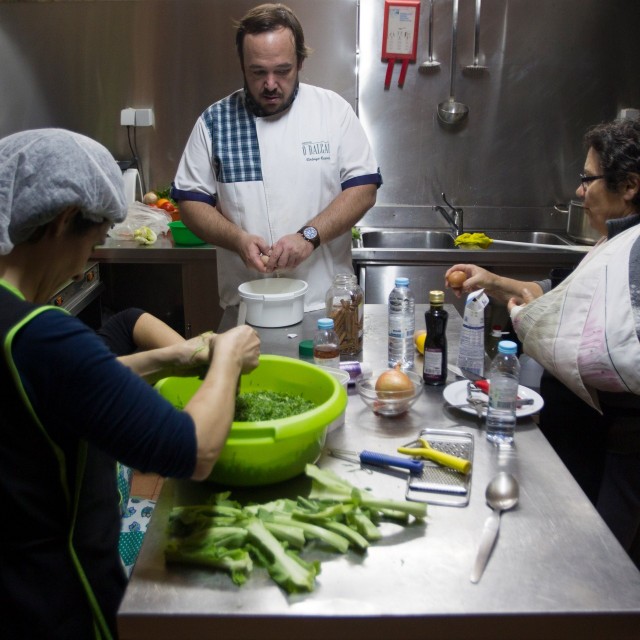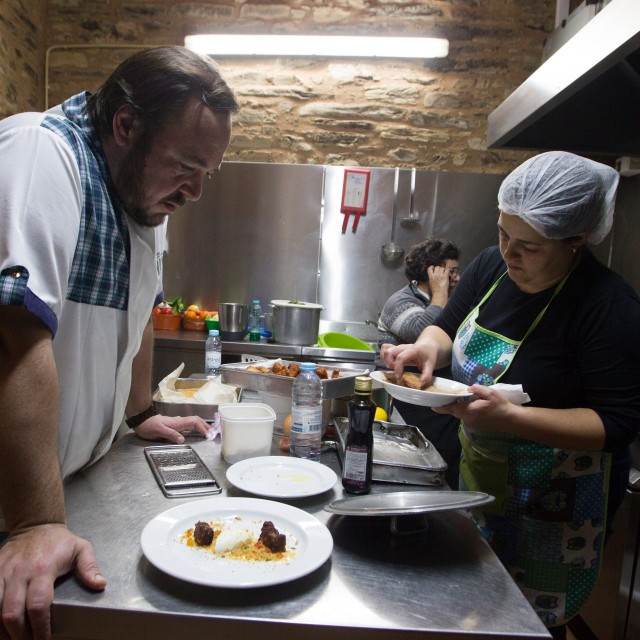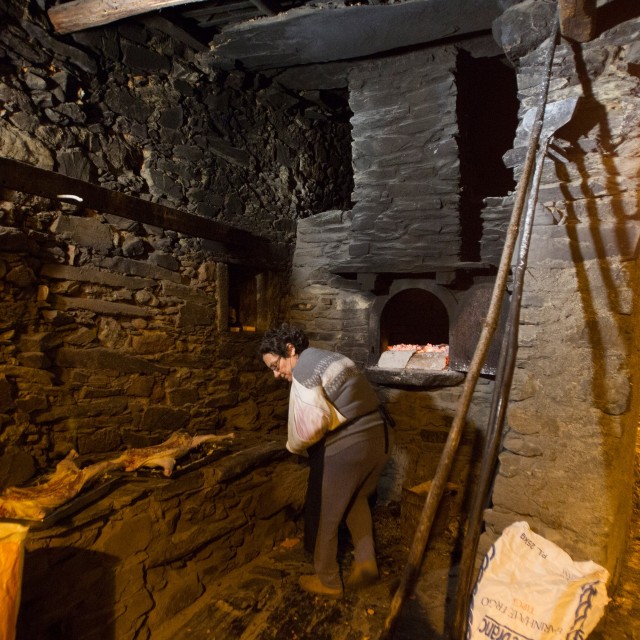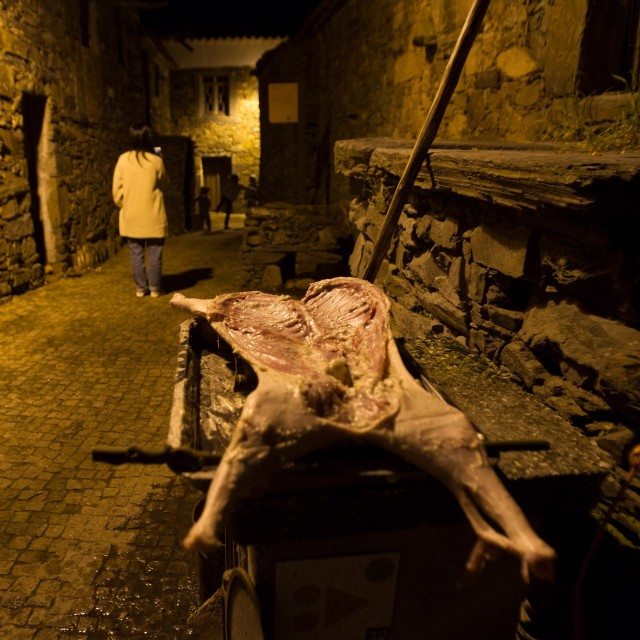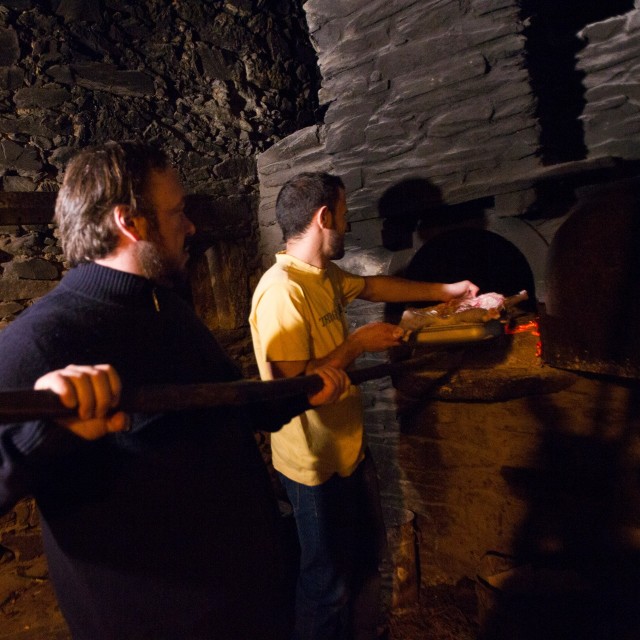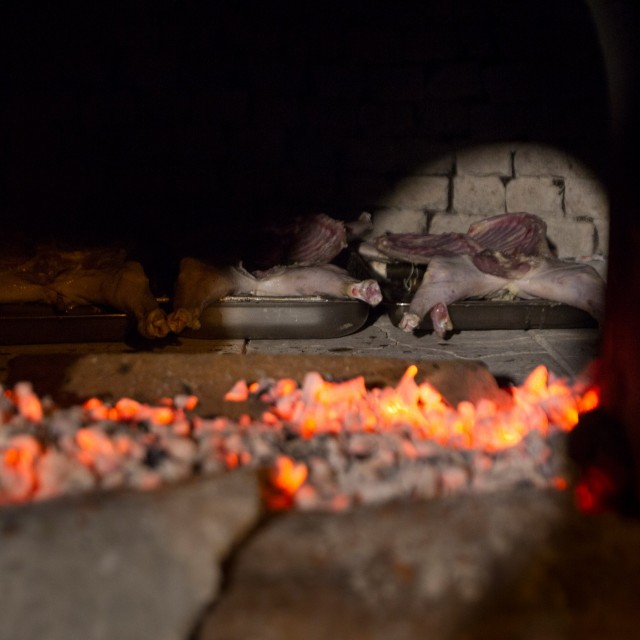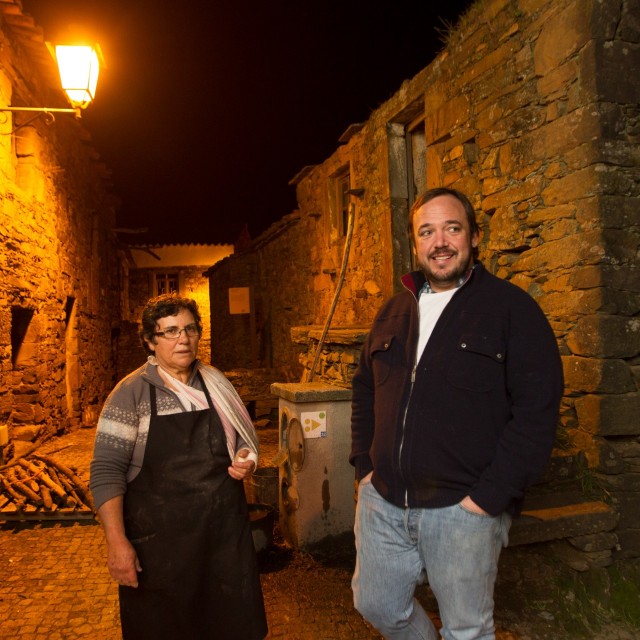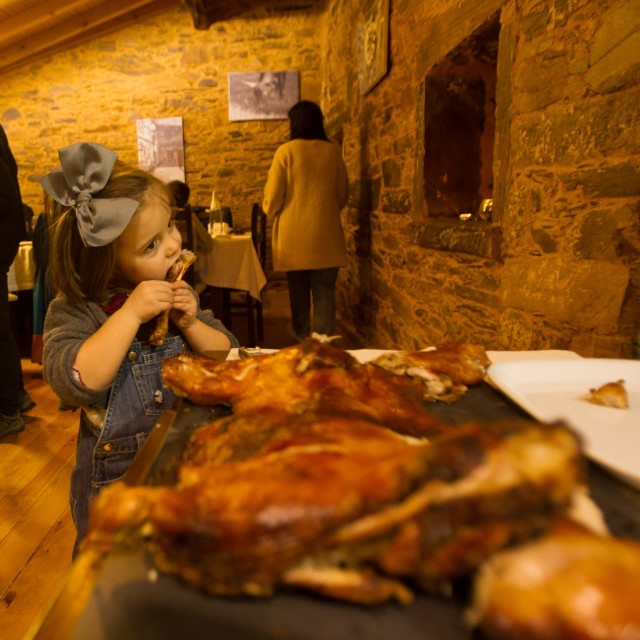 In Figueira, an Aldeia do Xisto in the municipality of Proença-a-Nova, there are several delicacies created from goat. It was these elements that inspired chefs Lúcia Matias and Rodrigo Castelo to create Ti Augusta's Espírito do Lugar Menu.
They used goat's milk to make homemade fresh cheese for the starter; the meat for the wedding pie, with Lucia's mythical chicory salad.
Thinking of the whole of the goat, Rodrigo Castelo devised a soup from head to toe, using everything the animal provides. The main course is suckling goat roast in the manner of the suckling pigs of Segovia, Spain, traditionally sliced with a shale stone. For dessert, an inspiration from a neighbouring village: bolo finto cake with local medronhos and lemon.
The gastro menu of the restaurant also includes delicacies such as tripe, plangaio (stuffed pork stomach) and bread baked in the wood oven of Figueira.
Ti Augusta maintains its commitment to conserving the habits and traditions of Figueira, by creating flavours and transforming a simple dish into an authentic delicacy.

Surrounding Area
Restaurante Casa da Ti Augusta at 14m
Aldeias do Xisto Shop in Figueira at 32m
PR8 PNV - Caminho do Xisto de Figueira - Por Muros de Xisto at 34m
Living Science and Proença-a-Nova forest centre at 2.9km
Centro BTT Praia Fluvial da Fróia at 4.3km
River beach of Fróia at 4.3km
River beach of Alvito da Beira at 9.3km
River beach of Malhadal at 10.6km
River beach of rejeira at 10.6km
River beach of Aldeia Ruiva at 11.2km
Information
Open on Fridays, Saturdays and Sundays. During the week with prior booking. Drinks not included.
12h30 - 14h30 / 19h30 - 22h00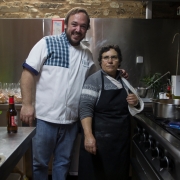 Host
Chefe Lúcia Matias e Chefe Rodrigo Castelo
Lúcia Matias was born and raised in the Aldeia do Xisto of Figueira more than 60 years ago and is a fount of wisdom about the gastronomic traditions of the region. She has always been connected with agriculture and livestock and her knowledge of ancient tricks and secrets give life to the cuisine of Ti Augusta.

Rodrigo Castelo was born in Santarém. He worked in the pharmaceutical industry before leaving to devote himself to cooking. He opened the doors of the Taberna Ó Balcão in October 2013 and has kept up the surprise element ever since. He has recovered recipes and traditions, highlighted little-known local products, always respecting ingredients to give a special character to his gastronomic creations.

Location
Figueira, Sobreira Formosa 6150-718
Latitude: 39.751883040917
Longitude: -7.8526391018524