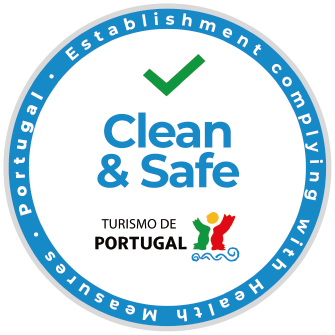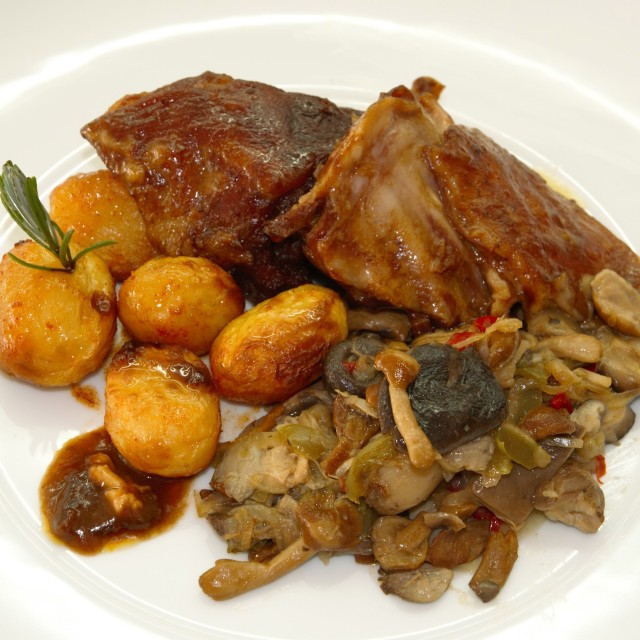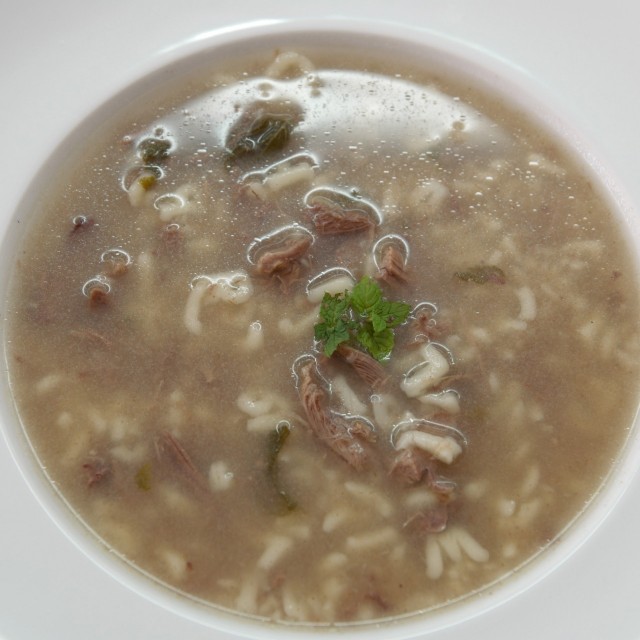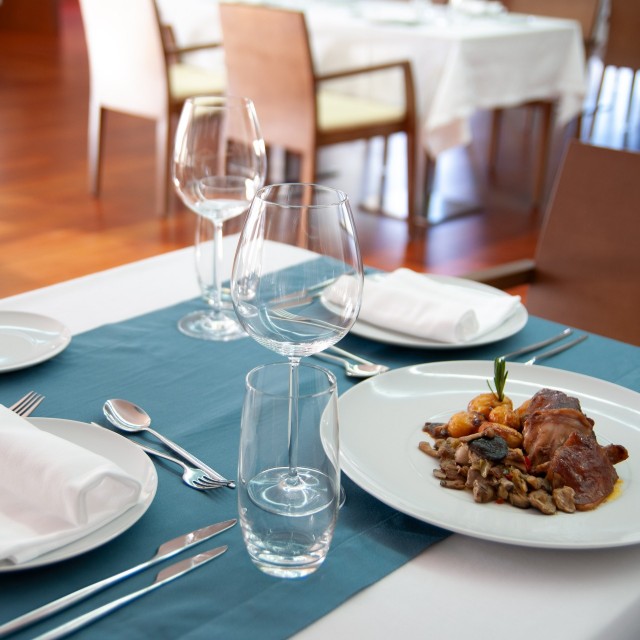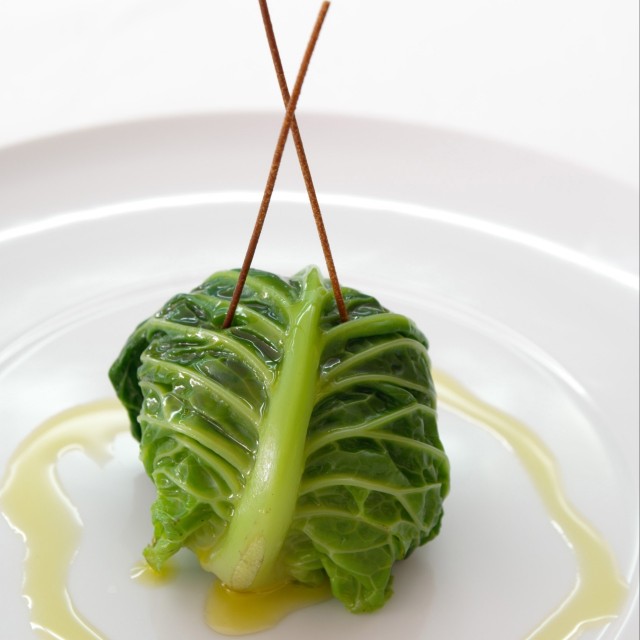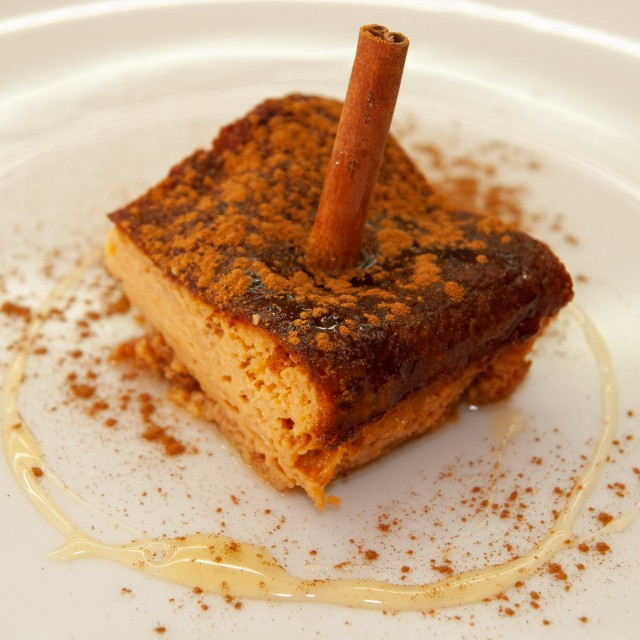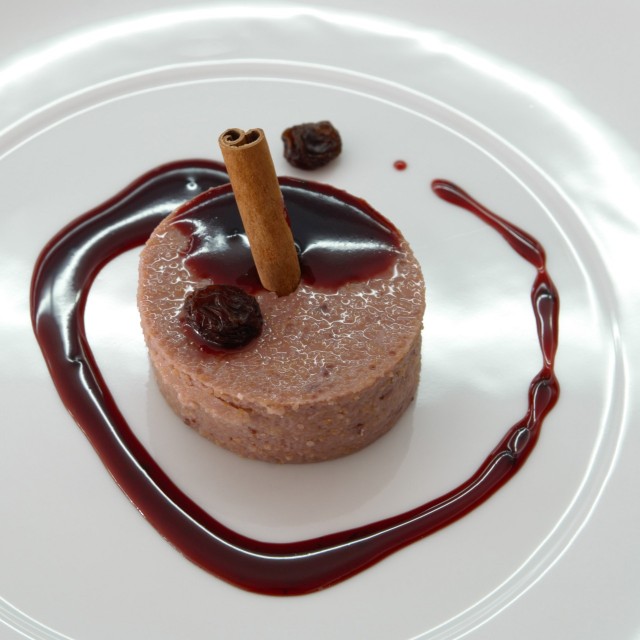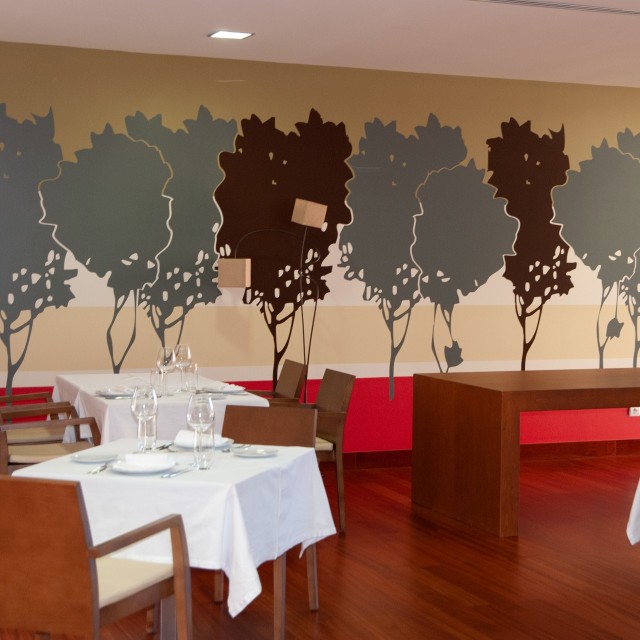 'Callum' is the name of a grape variety found in the area around Oleiros that is used to make a white wine of low alcoholic content and intense flavour. The name of the restaurant pays tribute to the cultural richness and local traditions. With modern gastronomy based on this richness and on fresh produce, preferably from local producers, Restaurante Callum provides exquisite culinary experiences. The gastronomy of the region is prolific and rightly famous, particularly noted for its Cabrito Estonado (a dish of kid that has been scalded, de-haired and baked) and Maranhos (goat stomach filled with goat meat mixture).
Surrounding Area
Aldeias do Xisto Shop window in Santa Margarida Hotel at 32m
Restaurante Callum at 38m
River beach of Açude Pinto at 1.8km
Chapel of S. Sebastião at 11.9km
St. Tiago Maior Parish Church at 11.9km
Schist bridges over the river Alvelos at 11.9km
Nossa Senhora da Nazaré Chapel at 11.9km
Misericórdia Church at 11.9km
São Gens Chapel at 11.9km
Information
Open every day from 12.30 pm to 3.00 pm / 7.30 pm to 10.00 pm.
Specialities: fish soup, cabrito estonado (kid that has been scalded and de-haired and baked), maranho (goat stomach filled with goat meat mixture), grouper with rice, Santa Margarida steak, tigelada (baked custard pudding (eggs, sugar, wheat flour, milk and cinnamon), arroz doce (sweet rice pudding) and papas de carolo (a kind of polenta pudding).
The Cabrito Estonado menu does not include drinks or coffee. This menu is served every Sunday at lunch. On other days you must book 48 hours advance, and it is only prepared for groups of 8 or more people.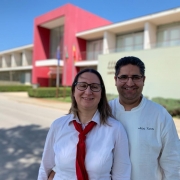 Host
André Ribeiro e Cátia silva
André Ribeiro lidera, desde 2014, a equipa do Restaurante Callum. Em 2020, assumiu também o leme do Hotel Santa Margarida com a esposa, Cátia Silva. Naturais e com currículo feito na região, residem na vila de Oleiros, com a qual criaram um forte vínculo que, aliado à paixão pela cozinha tradicional e ao setor do turismo, os fez abraçar este novo desafio. Ao mesmo tempo que procuram manter a elevada qualidade de serviço e continuam a valorizar produtos típicos, como o famoso cabrito estonado, apostam na implementação de novos processos de sustentabilidade capazes de atrair cada vez mais turistas.
Location
Torna, Oleiros 6160-498 Oleiros
Latitude: 39.915608
Longitude: -7.910592