Programme:
In order to enjoy the autumnal season in the best way possible and to discover the surprises that this territory conceals, ZêzereTrek offers a programme full of activities for 2, 3 and 4 November. 2 November is dedicated to lovers of photography and Nature. During the morning, we will enjoy the rich landscape of the Vila de Rei waterfalls. After lunch, the destination will be Água Formosa, one of the Schist Villages, where the route will move between schist and tradition. At the end, there will be a snack made with local products.

On Saturday, 3 November, we'll be going to the neighbouring municipality of Sardoal. Religion and wine-production will be among the topics to be addressed. There will also be an opportunity to taste regional products. On Sunday, 4 November, ZêzereTrek will take participants to see the Castelo de Bode dam and reservoir, to experience the landscapes of the region of Ferreira do Zêzere on a walk through the riverside villages. The starting point will be in Dornes. On the return a lunch will be offered with produce of the season.
Surrounding Area
River beach of Penedo Furado at 5.6km
River beach of Bostelim at 5.9km
Ferrugenta press at 6.1km
Água Formosa source at 6.1km
Aldeias do Xisto Shop in Água Formosa at 6.1km
River beach of Zaboeira at 7.2km
River beach of Pego das Cancelas at 7.7km
River beach of Fernandaires at 8.6km
River beach of Cardigos at 11.1km
Information
2 November
09:30 - Meeting point at the Vila de Rei market (GPS: Latitude 39°40'31.05″N; Longitude: 8° 8'48.45""W) and start of the photographic walk
13:00 - Lunch in Vila de Rei
15:00 - Meeting point in the Água Formosa Aldeia do Xisto and start of the walk
17:30 - Return to the village and snack of local products
3 November
09:30 - Participants to gather at Gil Vicente Cultural Centre (GPS: Latitude 39°32'18.63″N; Longitude: 8° 9'42.26""W) and start of the walk
13:00 - Buffet style lunch sampling traditional products
4 November
09:30 - Participants to gather at the church of Nossa Senhora do Pranto (GPS: Latitude 39°46'17.95″N; Longitude: 8°16'9.78"W);
10:00 Start of the river walk:
12:30 – Arrival at Dornes.
13:00 – Lunch

Includes lunches, snacks, tastings, insurance and guide.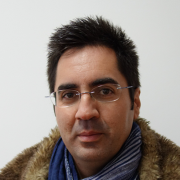 Host
Bruno Cardoso
I arrived in this area for professional reasons related to forestry. I found the features of the local landscape much more exciting than anything else I had found in the country. I worked with other local tourist companies until, in 2015, I decided to set up my own project. I really like to give a personal stamp and a different service, to show that this territory has enormous treasures to see and explore, that only a local company will be able to unearth and show.
Location
Vila de Rei 6110
Latitude: 39.675586
Longitude: -8.146712