ZêzereTrek reveals the reason for the name of the Zêzere River and opens up another area of great interest in this territory. This route is full of surprises with the richness of the flora, which even includes species that are authentic witnesses of other ages.

Water is also a constant, whether it is in the small streams that run through curious geological formations, or as it rests quietly in the pool of Castelo de Bode. There will also be an opportunity to explore charming riverside villages, such as Moinhos da Ribeira. To recharge your batteries we offer a light morning snack with regional products.
Surrounding Area
River beach of Fernandaires at 6.2km
River beach of Bostelim at 7.7km
River beach of Ribeira Grande at 8.9km
River beach of Zaboeira at 10km
River beach of Pego das Cancelas at 13.5km
Philippine bridge at 13.9km
Misericórdia Chapel at 13.9km
Information
PROGRAMME:
9H00 – Meeting point at the old Primary School of Quintã (GPS: Latitude 39° 47' 25.44" N; Longitude: 8° 11'55.356"W) and start of the walk
13:00 – End of the walk.

Includes guide, mid-morning snack with regional products and insurance.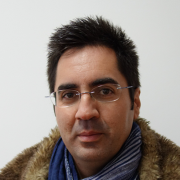 Host
Bruno Cardoso
I arrived in this area for professional reasons related to forestry. I found the features of the local landscape much more exciting than anything else I had found in the country. I worked with other local tourist companies until, in 2015, I decided to set up my own project. I really like to give a personal stamp and a different service, to show that this territory has enormous treasures to see and explore, that only a local company will be able to unearth and show.
Location
Escola Primária da Quintã, Quintã, Sertã 6100
Latitude: 39.7904
Longitude: -8.19871