ZêzereTrek takes you to discover one of the most beautiful sections of the Grande Rota do Zêzere walking route, which passes through Vila de Rei. It begins in the village of Macieira and goes through the emblematic River Beach of Penedo Furado, covering about 11 km full of sweeping landscapes and surprising spots. Near the end of the walk you will surely be dazzled by the magnificent rock formations that frame the area.
Surrounding Area
River beach of Penedo Furado at 2.9km
River beach of Zaboeira at 7.1km
Ferrugenta press at 7.9km
Água Formosa source at 7.9km
Aldeias do Xisto Shop in Água Formosa at 7.9km
River beach of Bostelim at 9.6km
River beach of Fernandaires at 10.4km
River beach of Pego das Cancelas at 12.9km
River beach of Cardigos at 15.8km
Information
Programme:
09H00 – Meeting point in Macieira
13H00 – End of the walk and return to Macieira

Includes guide, light morning snack and transport between the end and the beginning of the walk.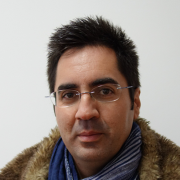 Host
Bruno Cardoso
I arrived in this area for professional reasons related to forestry. I found the features of the local landscape much more exciting than anything else I had found in the country. I worked with other local tourist companies until, in 2015, I decided to set up my own project. I really like to give a personal stamp and a different service, to show that this territory has enormous treasures to see and explore, that only a local company will be able to unearth and show.
Location
Aldeia de Macieira, Vila de Rei 6110
Latitude: 39.6426833
Longitude: -8.1910916666667