Taking advantage of the autumn environment and the bucolic scenery of the town of São João do Peso, in the municipality of Vila de Rei, ZêzereTrek offers, for 1 December, a mycological walk and a journey into the mysterious world of mushrooms.

The walk will be led by a mushroom specialist who will reveal the curiosities and peculiarities of the local species. A "showcooking" will demonstrate the different ways of preparing the picked mushrooms and teach conservation techniques. There will then be a tasting lunch.
Surrounding Area
River beach of Pego das Cancelas at 377m
River beach of Cardigos at 4.8km
River beach of Bostelim at 8.3km
Ferrugenta press at 9.4km
Água Formosa source at 9.4km
Aldeias do Xisto Shop in Água Formosa at 9.4km
River beach of Aldeia Ruiva at 9.5km
River beach of Ribeira Grande at 10.4km
River beach of Fernandaires at 12.2km
Information
Programme:
10:00 - Start of the walk: Participants to gather at the church of São João do Peso (GPS: Latitude 39°46'56.60″N; Longitude: 8° 4'10.50″W)
12:00 – Showcooking
13:00 – Thematic lunch
14:00 - Mushroom preparation and conservation techniques

Includes specialized guide, showcooking, lunch and insurance.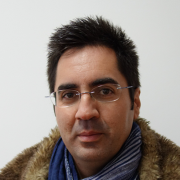 Host
Bruno Cardoso
I arrived in this area for professional reasons related to forestry. I found the features of the local landscape much more exciting than anything else I had found in the country. I worked with other local tourist companies until, in 2015, I decided to set up my own project. I really like to give a personal stamp and a different service, to show that this territory has enormous treasures to see and explore, that only a local company will be able to unearth and show.
Location
São João do Peso, Vila de Rei 6110
Latitude: 39.715920268855
Longitude: -8.0694009431203