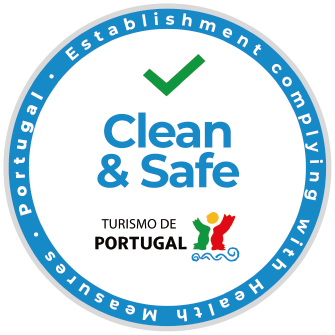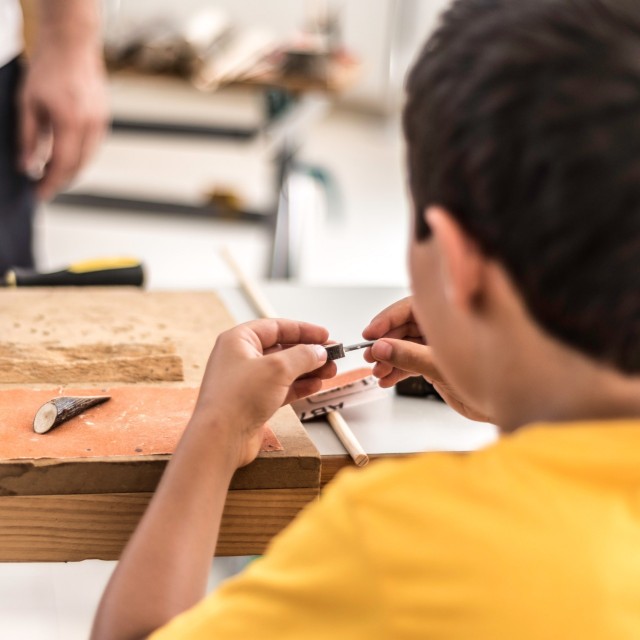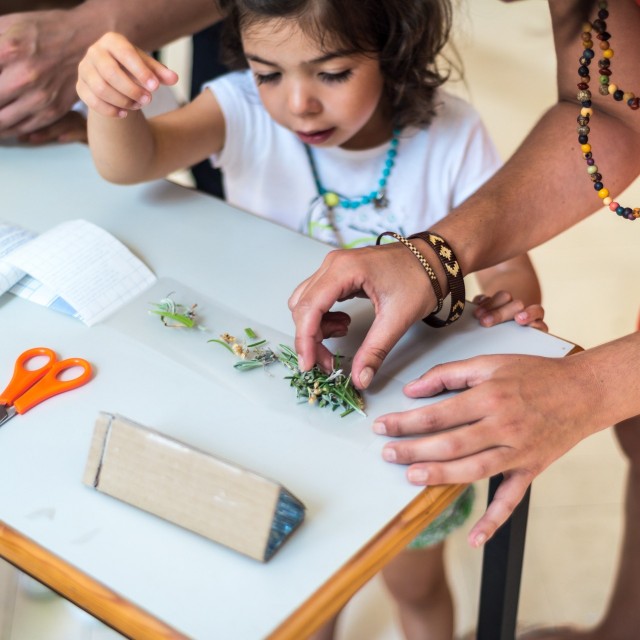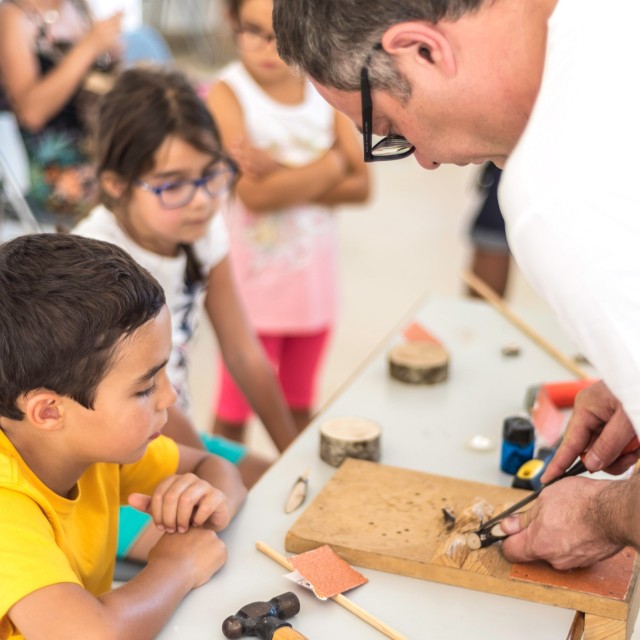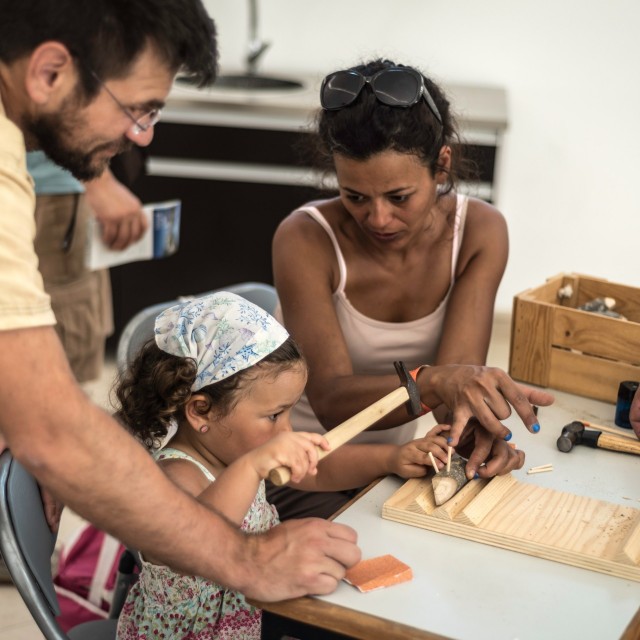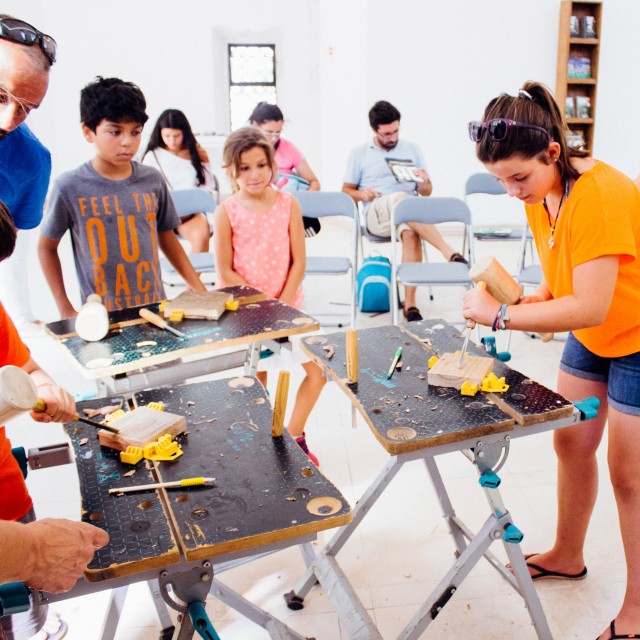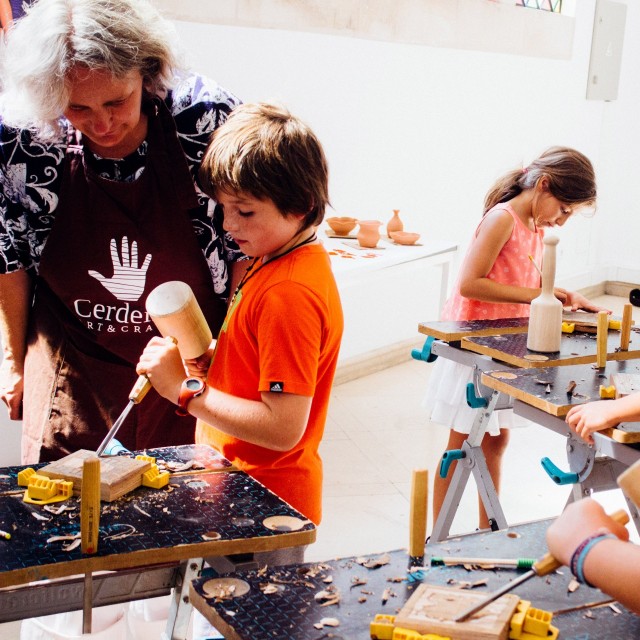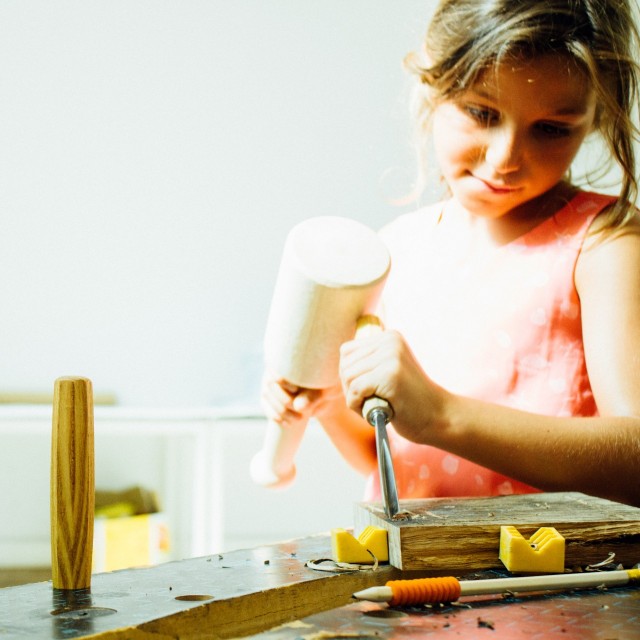 Robots, comboios, bonecos e aviões... Nesta experiência, pais e filhos vão construir os seus próprios brinquedos em madeira ou criar uma caixa de brinquedos única. Um presente inesquecível para alguém especial ou apenas uma lembrança doce de uma divertida tarde passada com a família. Na acolhedora, calorosa e bem equipada sala de trabalho da Cerdeira - Home For Creativity, esta experiência é uma dupla surpresa: para quem aprende algo novo e para quem recebe um presente único que certamente será recordado!

Para uma experiência plena, pode alojar-se numa das 9 casas de turismo rural totalmente preparadas e equipadas para lhe proporcionar uma estadia de qualidade. Seis delas foram intervencionadas por artistas prestigiados que criaram peças únicas conferindo um caráter próprio a cada um dos espaços.
Requirements
This experience does doesn't have any features configured
Surrounding Area
Nossa Senhora de Fátima Chapel at 90m
PR4 LSA - Caminho do Xisto da Lousã - Rota das Quatro Aldeias at 1.7km
Nossa Senhora da Piedade Shrine at 3.3km
River beach of nhora da Piedade at 3.4km
PR 2 LSA - Caminhos do Xisto - Rota das Aldeias do Xisto da Lousã at 3.5km
PR5 LSA - Caminho do Xisto da Lousã - Rota dos Serranos at 3.5km
Santo António da Neve at 4.2km
Information
Duração: 2h30m
As crianças até aos 12 anos têm um desconto de €10 e têm que ser acompanhadas por 1 adulto pagante.
Inscrição inclui formação, materiais e utilização de ferramentas.
Não é necessária experiência prévia.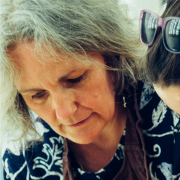 Host
Kerstin Thomas
Kerstin Thomas has lived in Cerdeira for more than 30 years. She's a wood sculptor and is part of a team of artists who make up the Schist Villages Craft Council. They are the group of trainers from Cerdeira Village Art&Craft. Be part of this artistic and cultural project. Cerdeira has excellent working conditions and opportunities ranging from small experimentation workshops to initiation courses, masterworkshops and artistic residences.
Location
Lugar da Cerdeira, Lousã 3200-509
Latitude: 40.094108037147
Longitude: -8.1954690489349