Starting from the beautiful village of Dornes, known as the Enchanted Peninsula, this tour of the Zêzere River will reveal its most hidden spots and, among herons and cormorants, you can admire the surprising surrounding landscapes.
Surrounding Area
River beach of Fernandaires at 6.5km
River beach of Zaboeira at 8.6km
River beach of Bostelim at 10.2km
River beach of Ribeira Grande at 15.4km
River beach of Ana de Aviz at 16.5km
Fragas de São Simão river beach at 16.7km
São Simão Chapel at 16.8km
Shop in Casal de S. Simão at 16.8km
River beach of Pego das Cancelas at 17.9km
Information
Saturdays and Sundays between June and September.
Duration: 2 hours
Includes insurance, accompanying guide, and morning snack.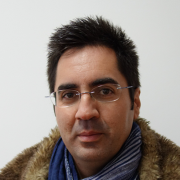 Host
Bruno Cardoso
I arrived in this area for professional reasons related to forestry. I found the features of the local landscape much more exciting than anything else I had found in the country. I worked with other local tourist companies until, in 2015, I decided to set up my own project. I really like to give a personal stamp and a different service, to show that this territory has enormous treasures to see and explore, that only a local company will be able to unearth and show.
Location
s/rua
Latitude: 39.770635753694
Longitude: -8.2700600171967