Porque há momentos que fazem mais sentido quando partilhados, a Casa de Santo Antão abre as suas portas para receber famílias e amigos e festejar a chegada de mais um ano.

O programa inclui quatro noites para duas pessoas, em quarto duplo, e quatro jantares para duas pessoas. Na noite de Ano Novo, o espumante é oferta da casa e, após as 12 badaladas, há ceia.

Construída em torno da história de uma família, na Casa de Santo Antão encontra o ambiente ideal para descansar, repor energias e criar memórias tão boas quanto as que impregnam as suas paredes de pedra.

Preço para 2 pessoas: 550 euros

Requirements
This experience does doesn't have any features configured
Surrounding Area
Reservoir beach of Cabril at 4.5km
Aldeia do Xisto shop window at Pedrógão Grande Tourism Information Centre at 5.7km
Philippine bridge at 6.1km
Misericórdia Chapel at 6.1km
Parish Council building at 6.1km
São Pedro Chapel at 7.8km
River beach of Mosteiro at 7.8km
River beach Rocas at 11.1km
Information
Programa:
- 4 noites para 2 pessoas em quarto duplo (suite)
- 4 jantares buffet para 2 pessoas: entrada, sopa, prato de carne, prato de peixe, acompanhamento, sobremesa (doces e fruta), bebidas (sumo, água e vinho da casa).
- Oferta de espumante e ceia na noite de 31 de dezembro
Todos os quartos têm casa de banho privativa, TV, ar condicionado, acesso gratuito à internet e cofre.
A casa tem jardim, estacionamento privativo, lareira, mesa de snooker e televisão.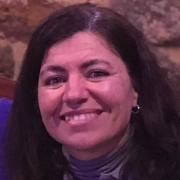 Host
Leonor Coelho
A large family with three young children, believing in the project and with a passion for the land, culture, people and the meaning of the house where the father was born, left Lisbon and embraced this new challenge.
Location
Rua da Lomba, Portela do Fojo Pampilhosa da Serra 3320-334
Latitude: 39.95245228598
Longitude: -8.0966357632294