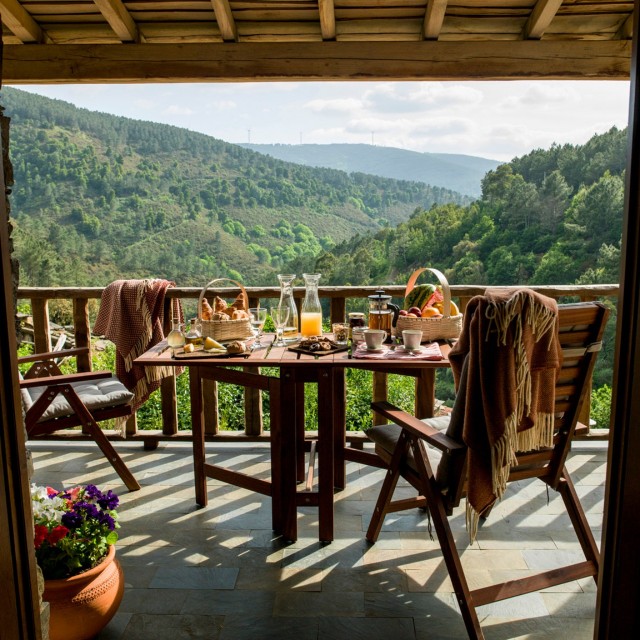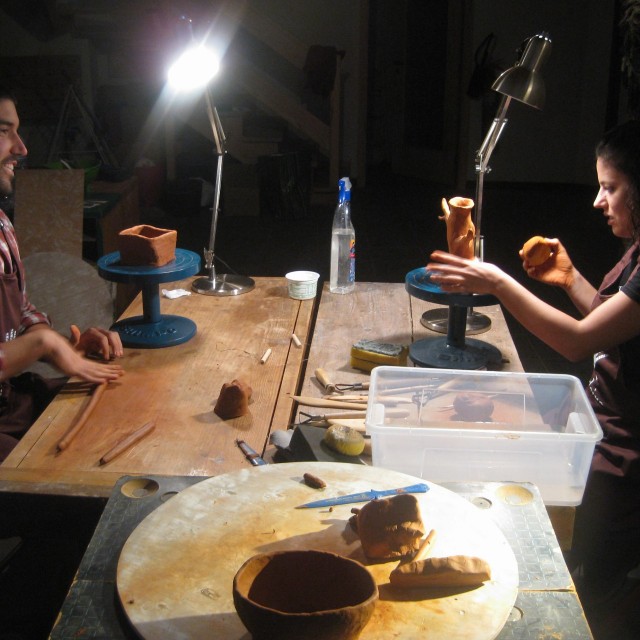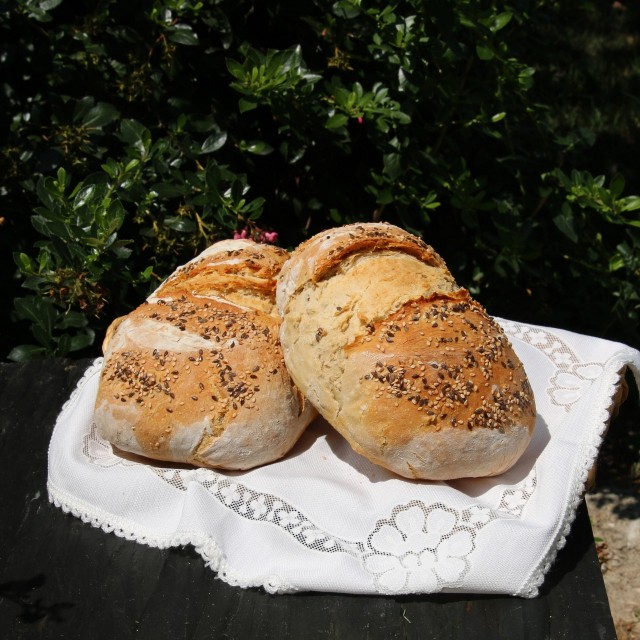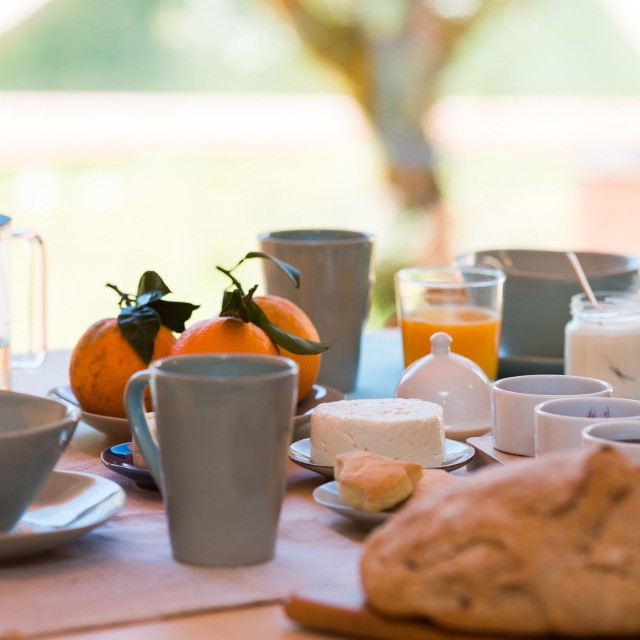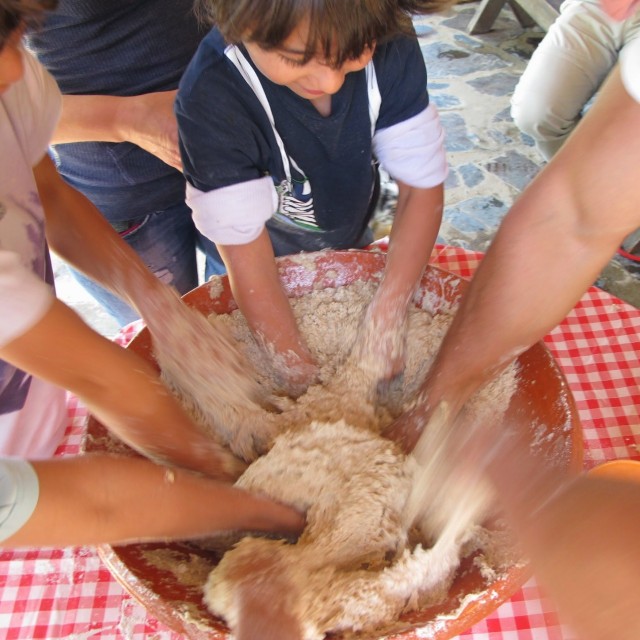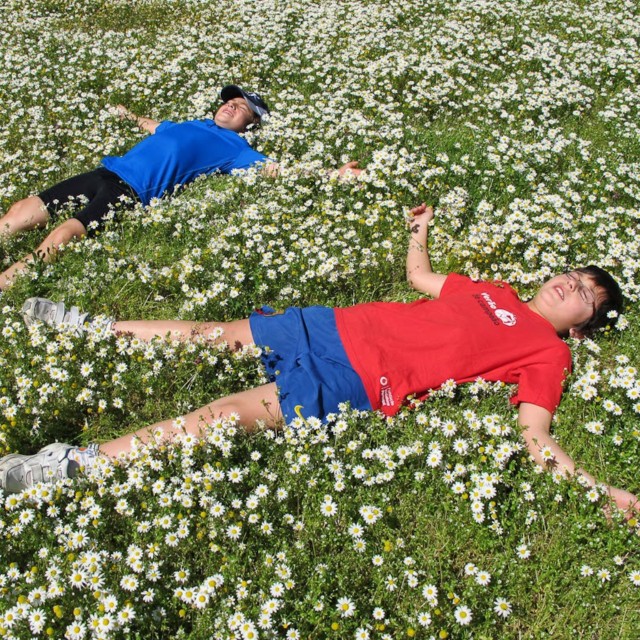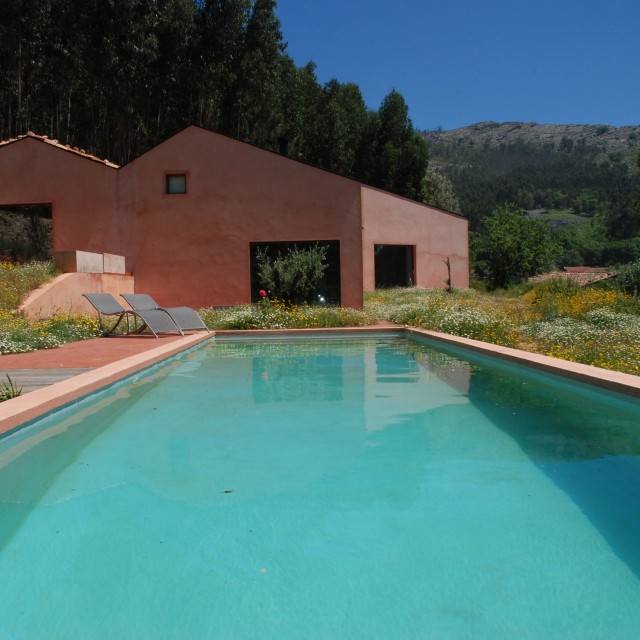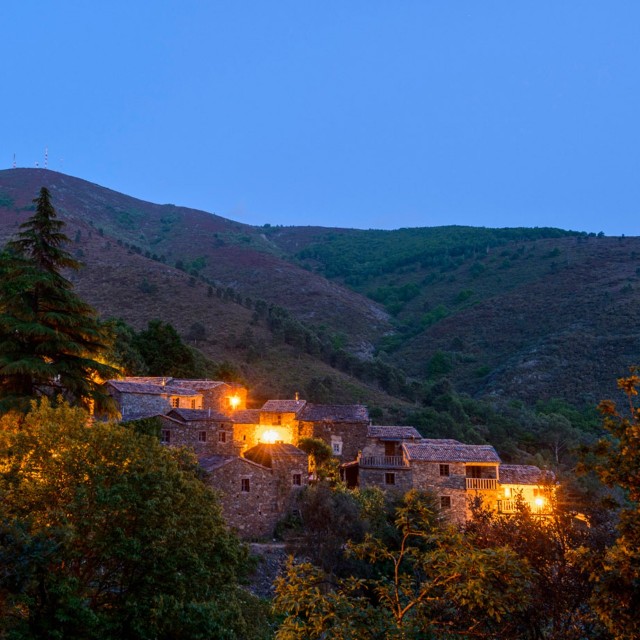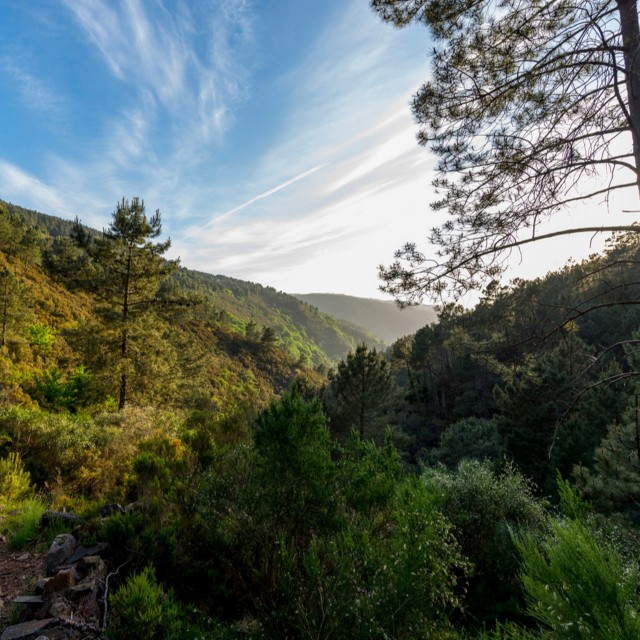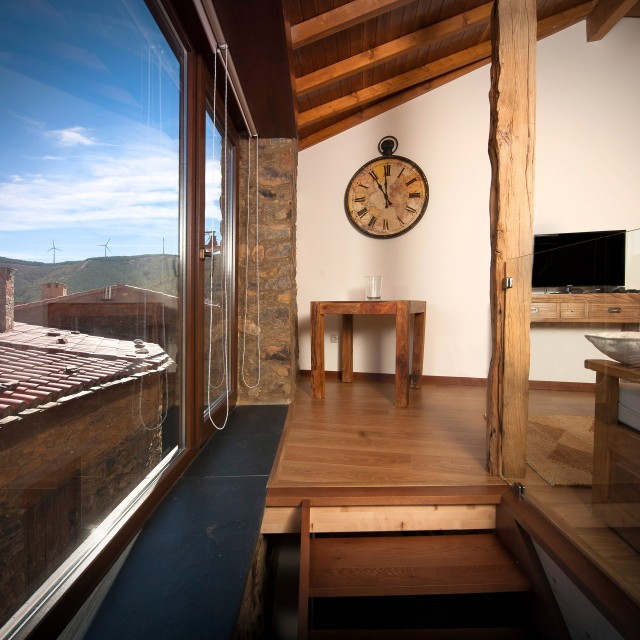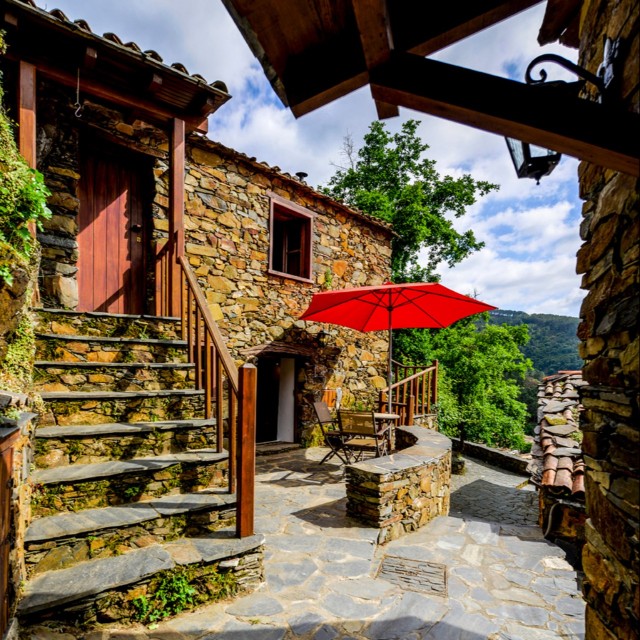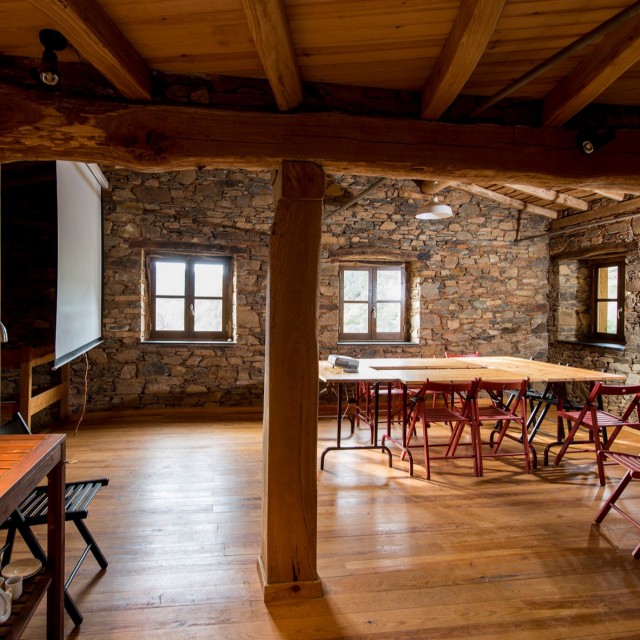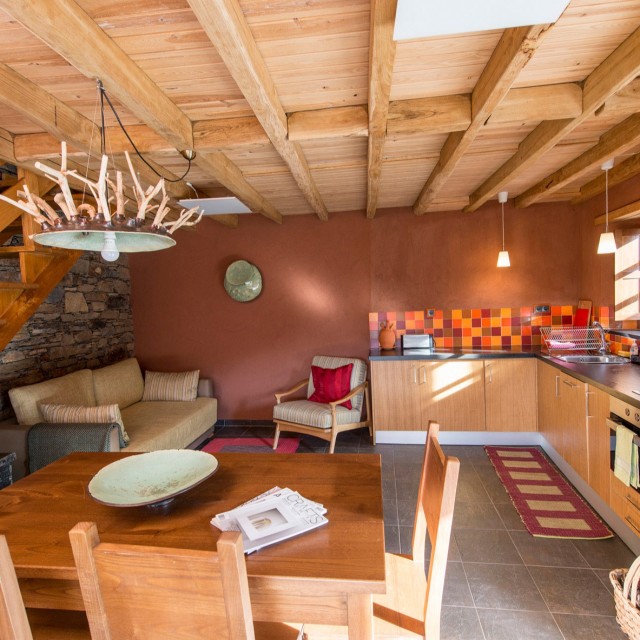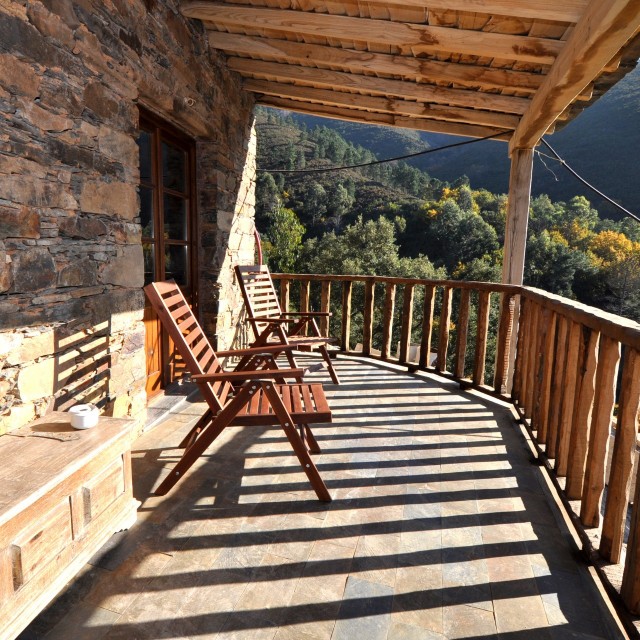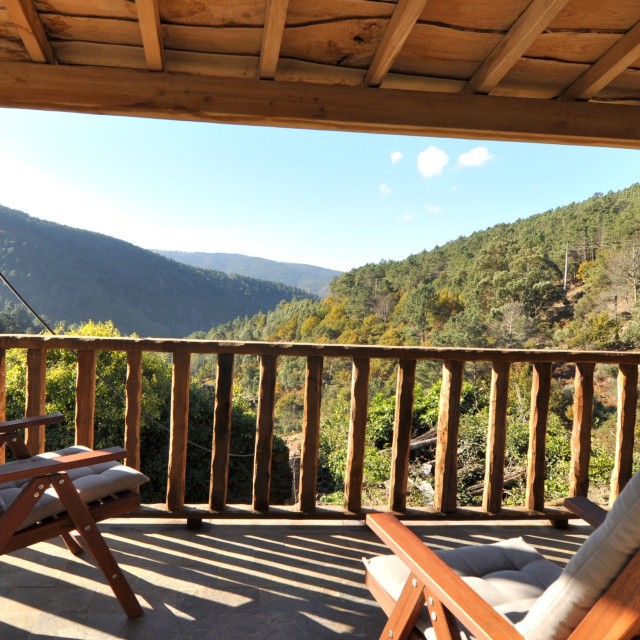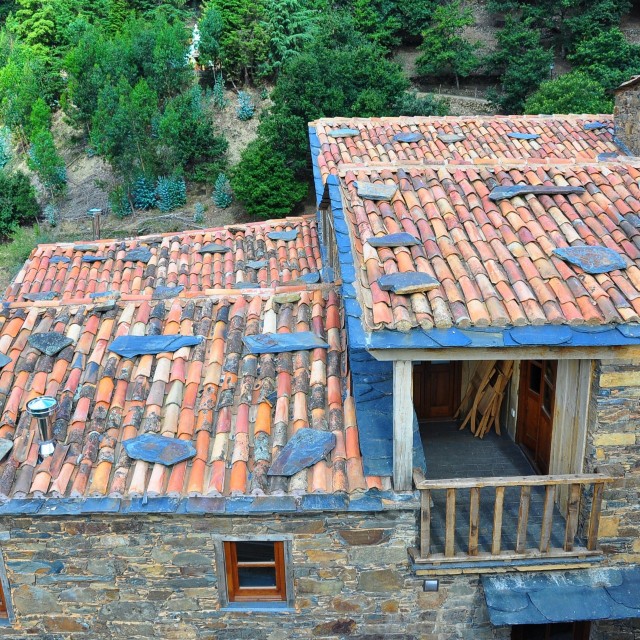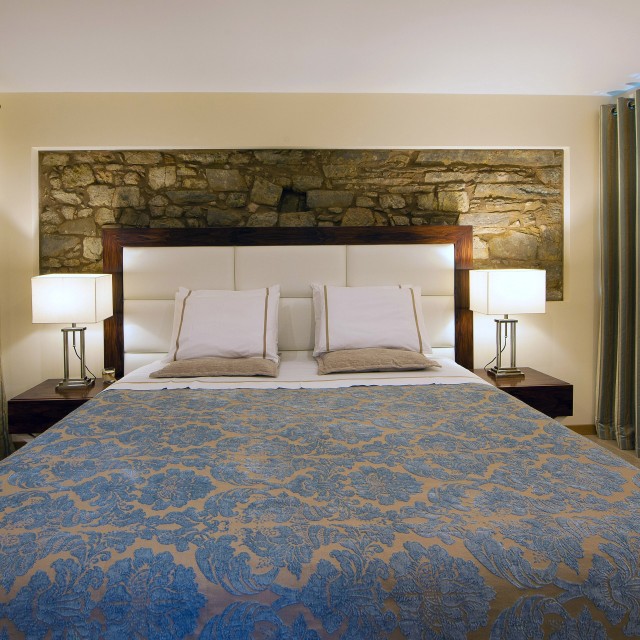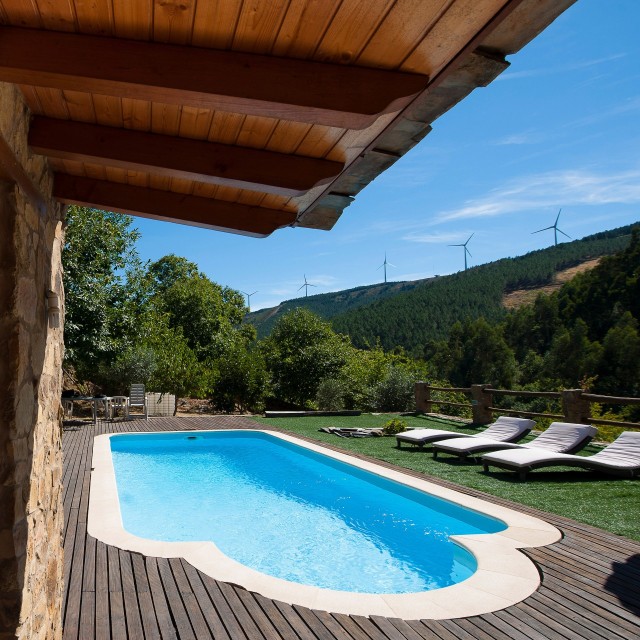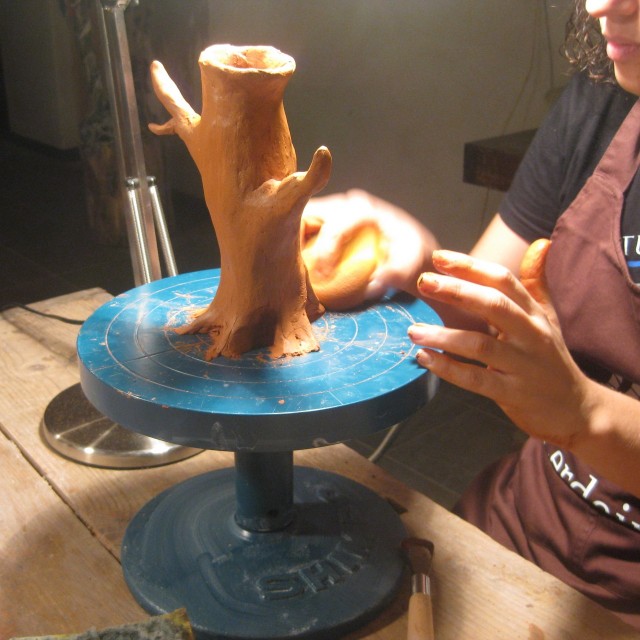 Discovering hidden treasures in Central Portugal. This is the feeling that remains after a meandering walk through the mountains and rivers that take us to the Aldeias do Xisto (Schist Villages) between Porto and Lisbon.
Arriving via Coimbra, Guarda or Castelo Branco, we soon enter another ancient world, where ancient tracks connect village to village and the landscape where culture and traditions are preserved. This is an invitation to explore some of the most idyllic and picturesque Schist Villages.
Surprise yourself by exploring the Schist Paths and mountain villages where you can still experience traditional knowledge and flavours. Making fresh goat's cheese, bread in a wood-fired oven, wood and clay constructions are just some of the activities that will enrich your week deep in the heart of rural Portugal.
Accommodation is in stone houses that have been renovated and transformed into comfortable rural tourism units, surrounded by nature in all its splendour. A journey back in time that you won't forget quickly!

Day 1: Transfer from Coimbra. Visit to the Schist Village of Ferraria de São João and walk through the community enclosures. Dinner and bed at Ferraria de São João. Accommodation: VN Nature Houses.
Day 2: Bread making Workshop. Goat's Cheese Workshop. Lunch, dinner and bed at Ferraria de São João. Accommodation: VN Nature Houses.
Day 3: Visit to the Schist Village of Gondramaz. Free time. Lunch, dinner and bed at Gondramaz. Accommodation: Mountain Whisper
Day 4: Construction Workshop - Miniature Shale Houses Gondramaz Schist Track walk (1 km) Picnic lunch, dinner and bed at Gondramaz. Accommodation: Mountain Whisper
Day 5: Visit to the Schist Village of Talasnal. Visit to the Schist Village of Candal. Walk to the Schist Village of Cerdeira. Workshop - Traditional Portuguese Cooking (chanfana (lamb stew). Lunch, dinner and bed at Cerdeira. Accommodation: Cerdeira - Home for Creativity.
Day 6: Wood or Clay Workshop Free time. Lunch, dinner (meal prepared in the Workshop Kitchen) and bed at Cerdeira. Accommodation: Cerdeira - Home for Creativity.
Day 7: Transfer back to Coimbra.

Licença de Operador Turístico RNAVT 3014 & RNAAT 45/2006 & Nature Tourism Certificado por Turismo de Portugal
Requirements
This experience does doesn't have any features configured
Surrounding Area
MTB Center Ferraria São João at 114m
Misericórdia range at 4.8km
River beach of Louçainha at 6.2km
Restaurant Varanda do Casal at 6.2km
PR1 FVN - Schist Walking Trail Casal de S. Simão Descida às Fragas at 6.3km
São Simão Chapel at 6.4km
Shop in Casal de S. Simão at 6.4km
Fragas de São Simão river beach at 6.5km
Fragas de São Simão Walkways at 6.5km
River beach of Ana de Aviz at 7.1km
Information
Start of program on Sundays.

Services - What's Included
● 1 guide-interpreter FOR the whole trip with support vehicle
● 6 nights' accommodation with breakfast
● Goat's Cheese Workshop
● Workshop - Bread making in wood-fired oven
● Construction Workshop - Miniature Shale Houses
● Workshop - Traditional Portuguese Cooking (chanfana (lamb stew).
● Workshop - Construction in Clay or Wood
● 6 dinners
● 5 lunches
● Transfer from Coimbra to Ferraria de São João
● Transfer from Cerdeira to Coimbra
● Local transfers whenever necessary
● Luggage transfers
● Maps and GPS device with accurate routes
● 24-hour support line
● Travel insurance
● A2Z offer and bottle of water

Extra Services (on request):
● Private transfer from Lisbon / Porto Airport
● Transfer from Coimbra - Lisbon / Porto Airport
● Start of the programme on days other than on Sunday

All prices include VAT at the legal rate in force.
Host
Portugal A2Z Walking & Biking
Powered by your passion for travel, Portugal A2Z Walking & Biking was born to offer you authentic experiences in the most exclusive places in Portugal taking you to the most historic and wild landscapes. Discovering Portugal with us means you will travel in a small group (6-12 people), allowing you to stay in unique and special places away from the tourist crowds. It means getting a first-class service with our dedicated guides and having the time to interact with locals, immerse yourself in Portuguese culture and enjoy the best of your favourite activity in a breath-taking scenery.
Location
Vale do Ninho, Ferraria de São João 3230-018
Latitude: 39.973558
Longitude: -8.326413