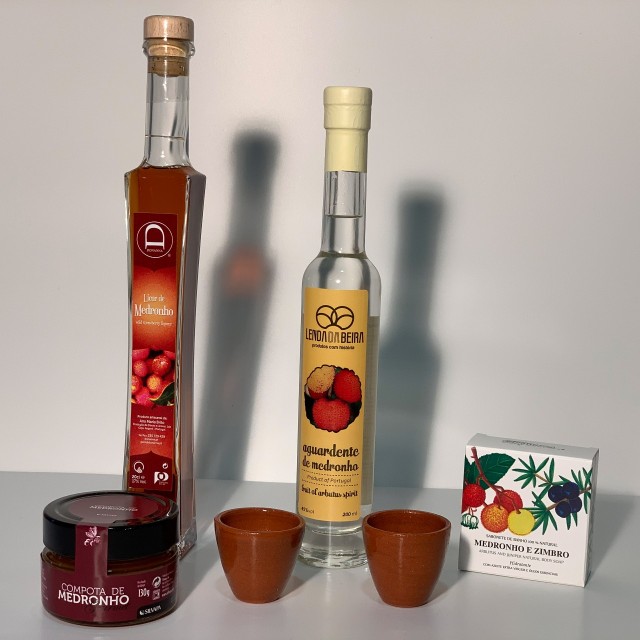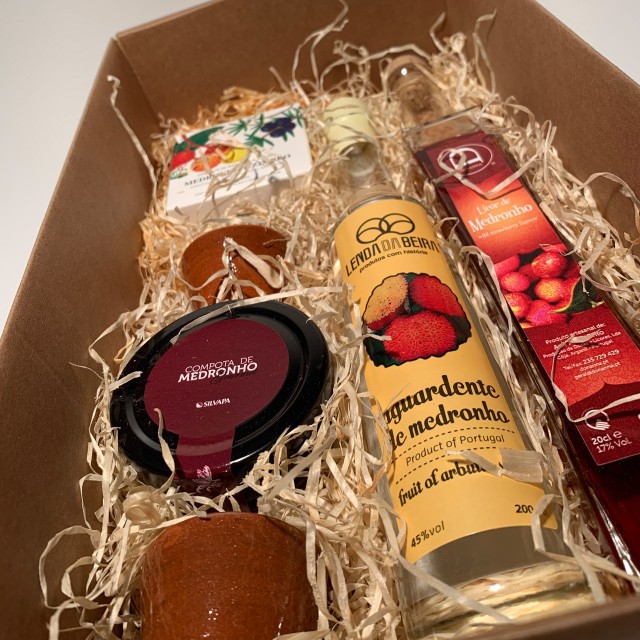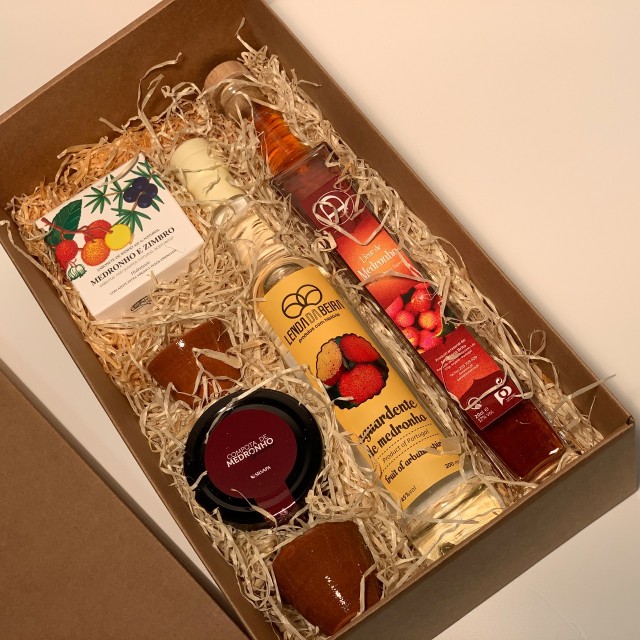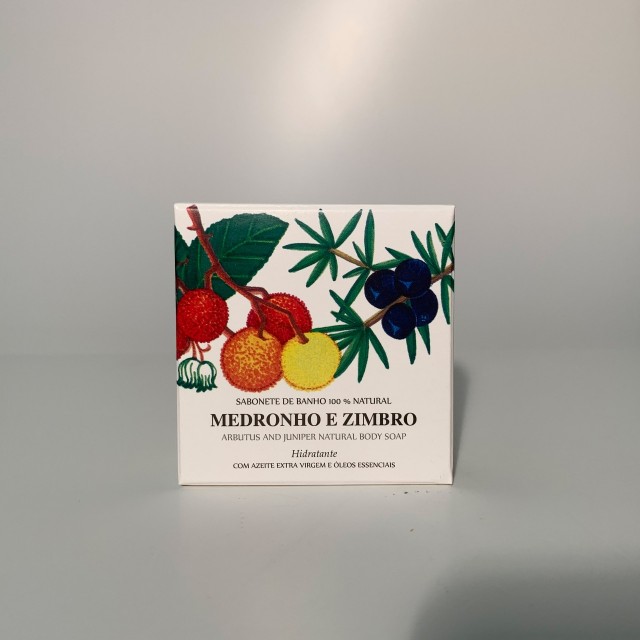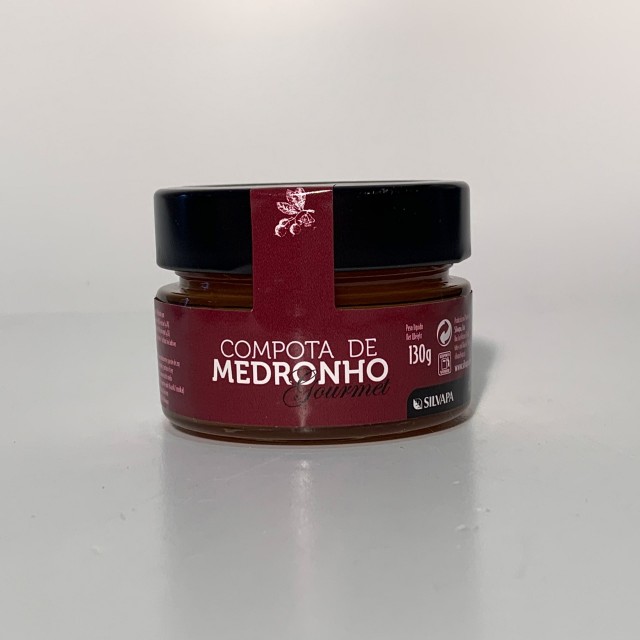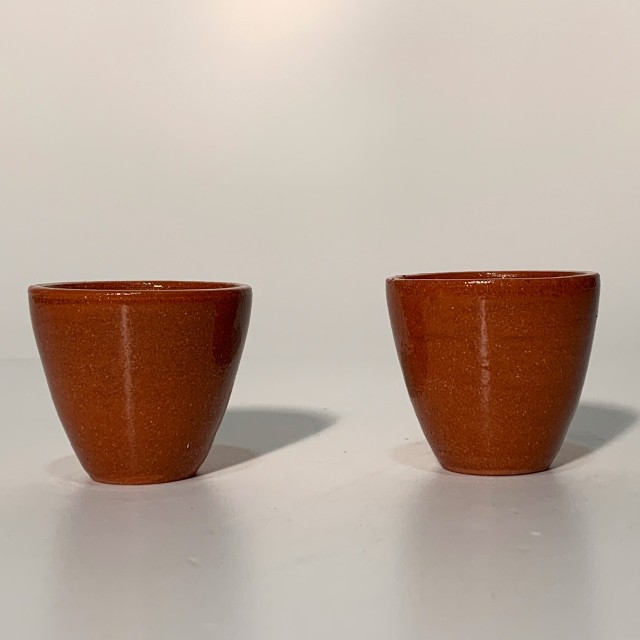 From October to November, the strawberry tree is one of the most colourful species of the forest areas of the Aldeias do Xisto, with new flowers combining with the red medronho fruit of the previous year.

At Cabaz Medronho, which brings together a selection of products from various parts of our region, you will encounter intense, engaging flavours and aromas that give life to various occasions, from the regular moments of everyday life to more special events.

In the form of an aguardiente, liqueur or compote, medronho (arbutus) offers an opportunity to experience some of the most genuine flavours of the countryside. At the same time, its soap communicates the scents and the experimental and innovative spirit of our villages. For an authentic taste and a very traditional experience, Cabaz Medronho also offers two drinks in terracotta cups.

Requirements
This experience does doesn't have any features configured
Surrounding Area
Casa Grande - Manor house of the family Fabião at 47m
Poço do Caldeirão Prehistoric Art Interpretation Centre at 47m
PR1 FND Caminho do Xisto da Barroca - Rota das gravuras rupestres at 218m
PR6 PPS Caminho do Xisto Porto de Vacas Troço Mágico da GR Zêzere at 6.5km
PR 2 FND - Caminho do Xisto de Janeiro de Cima - Ó da Barca! at 8.4km
Restaurante Fiado at 8.4km
Information
Contents:
- 1 200 mL bottle of LENDA DA BEIRA (Pampilhosa da Serra) Medronho Aguardiente
- 1 200 mL bottle of DONANNA (Côja) Medronho Liqueur
- 1 130 gr SILVAPA (Oleiros) Medronho Compote
- 1 bar of D´NATUREZA (Miranda do Corvo) Medronho and Juniper soap
- 2 small OLARIA SALVADOR (Miranda do Corvo) terracotta cups

Price: 39€

Price includes shipping to Continental Portugal For shipping outside Continental Portugal please contact us at bookinxisto@aldeiasdoxisto.com.

Host
Lojas Aldeias do Xisto
In these shops, the traditional know-how, the genuineness of the products, the modernity of the approaches and the irreverence of the proposals are all greatly valued. Immersed in rural environments, these shops revive the paradigm of the village grocery shop with a touch of innovation that brings together different languages and people in a single space. Here you will find traditional products and original artist's work and it is here that the villagers themselves also go to buy beans, bread and indulge in a little chat. That's why in these shops it's important not to be in a hurry and to go
Location
Casa Grande 6230-137
Latitude: 40.108891794357
Longitude: -7.7176878994751