Espumante, fruta, roupão, SPA, jantar romântico. É tudo isto que tem à sua espera no Hotel Santa Margarida e que fará do seu Dia dos Namorados um momento para mais tarde recordar.

À chegada ao Hotel, tem à sua espera o tratamento VIP romântico no quarto, com espumante e fruta. Aconchegue-se no roupão e aproveite o resto do dia para relaxar no SPA e desfrutar da sauna e do banho turco. À noite, delicie-se com a sua cara metade no jantar romântico servido no Restaurante Callum.

O Hotel Santa Margarida disponibiliza ainda serviços complementares como massagem de relaxamento ou almoço no Restaurante Adega dos Apalaches, onde o cabrito estonado é uma das especialidades.

Localizado num dos locais mais emblemáticos da vila de Oleiros, junto à ribeira com o mesmo nome, o Hotel Santa Margarida é um refúgio na zona Centro de Portugal. De design contemporâneo, é um espaço que conjuga o conforto e a modernidade e lhe proporciona momentos únicos e inesquecíveis.
Requirements
This experience does doesn't have any features configured
Surrounding Area
Aldeias do Xisto Shop window in Santa Margarida Hotel at 1m
River beach of Açude Pinto at 1.9km
Chapel of S. Sebastião at 8km
St. Tiago Maior Parish Church at 8km
Schist bridges over the river Alvelos at 8km
Nossa Senhora da Nazaré Chapel at 8km
Misericórdia Church at 8km
River beach of Álvaro at 8.1km
Information
Pacote Romântico São Valentim
1 noite para 2 pessoas

1º dia
- Check-in no Hotel Santa Margarida
- Tratamento VIP romântico no quarto (espumante e fruta)
- Livre acesso ao SPA com oferta de roupão e chinelos
- Jantar Romântico a dois no Restaurante Callum (bebidas incluídas)

2º dia
- Pequeno-almoço buffet
- Late Check-out (mediante disponibilidade)

Preço do programa para 2 pessoas: 148€

Suplementos
- Noite extra: 69€/quarto/noite
- Massagem de relaxamento: 20€/pessoa
- Pequeno-almoço Continental no quarto: 5€/pessoa
- Almoço na Adega dos Apalaches Menu Cabrito Estonado: 25€/pessoa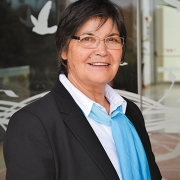 Host
Conceição Rocha
Conceição Rocha was born in a village near Oleiros. She has experienced life in several other places during her time. A fan of the traditions, culture and gastronomy of Pinhal Interior, she returned to the village of Oleiros to help manage the Hotel Santa Margarida. Together with her brother, she took on the four-star challenge.
Location
Torna , Oleiros 6160-498
Latitude: 39.915707
Longitude: -7.910946