O Convento da Sertã Hotel, um antigo convento transformado em boutique hotel de charme, aguarda-o para que desfrute de um simples fim de semana, de uns dias de férias ou ainda do São Valentim.

Para o Dia dos Namorados, o Hotel preparou um programa repleto de romantismo: 1 noite para 2 pessoas, com direito a bombons, pétalas e flores no quarto, e ainda um jantar nos restaurante Ponte Velha, onde pode conhecer as mais conhecidas e saborosas iguarias regionais.

No coração de uma das regiões mais deslumbrantes de Portugal, o Convento da Sertã Hotel desfruta de um enquadramento único que lhe permitirá gozar das maravilhosas paisagens que a Sertã e a Zona do Pinhal oferecem e viver momentos a dois para mais tarde recordar.
Requirements
This experience does doesn't have any features configured
Surrounding Area
River beach of Ribeira Grande at 779m
River beach of Pego das Cancelas at 9.7km
River beach of Troviscal at 9.7km
River beach of Bostelim at 9.9km
River beach of Aldeia Ruiva at 10.7km
River beach of Malhadal at 11.6km
Philippine bridge at 11.8km
Misericórdia Chapel at 11.8km
Information
Preço para 2 pessoas: 130 euros
Inclui:
. 1 noite para 2 pessoas com pequeno-almoço regional buffet
. Bombons no quarto
. Pétalas e flores
. Jantar no restaurante Ponte Velha (bebidas não incluídas)
. Late check-out até às 14h00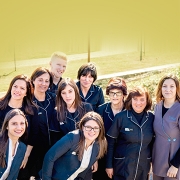 Host
Equipa Convento da Sertã
The Convento da Sertã has a dedicated and professional team who, every day, strive to ensure that your stay is a truly unique experience. We want to carry on earning your trust, and we are passionate about everything we do. The team at Convento da Sertã Hotel awaits you.
Location
Rua do convento nº12, Sertã 6100-597
Latitude: 39.800833
Longitude: -8.100556