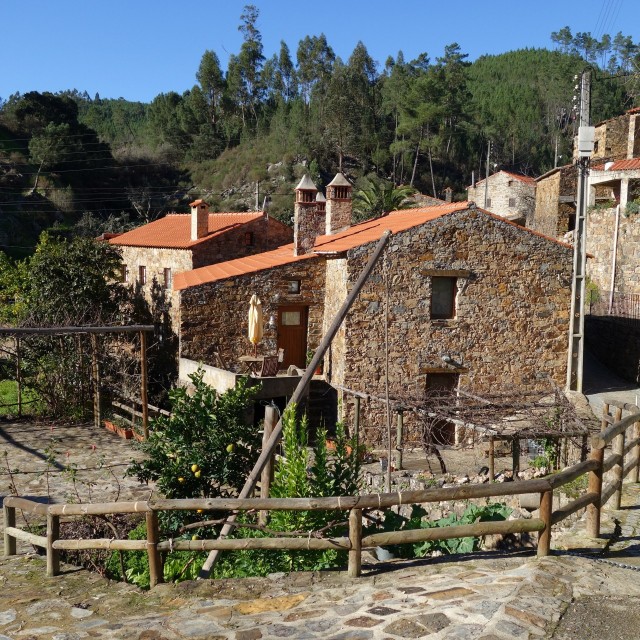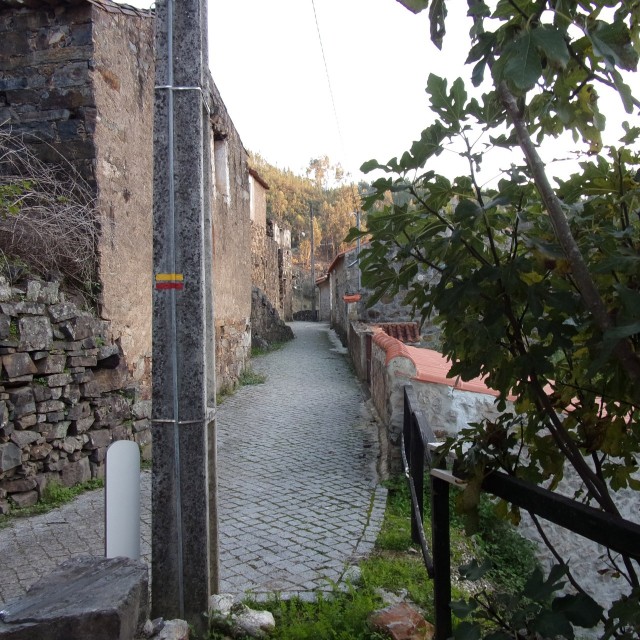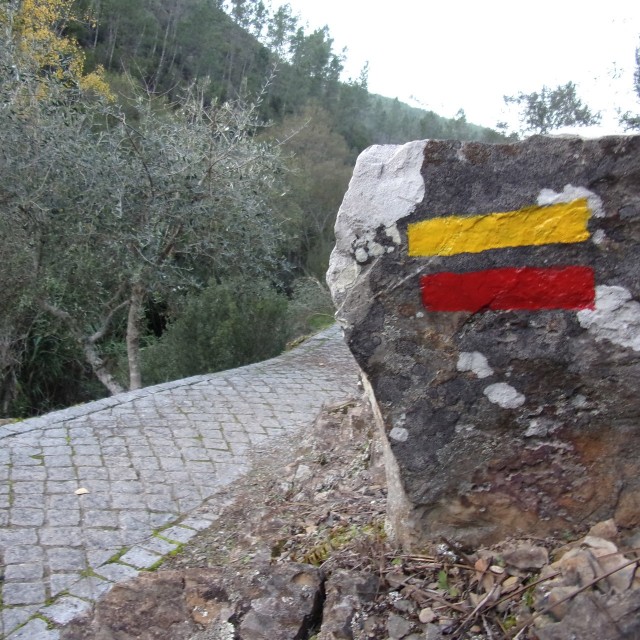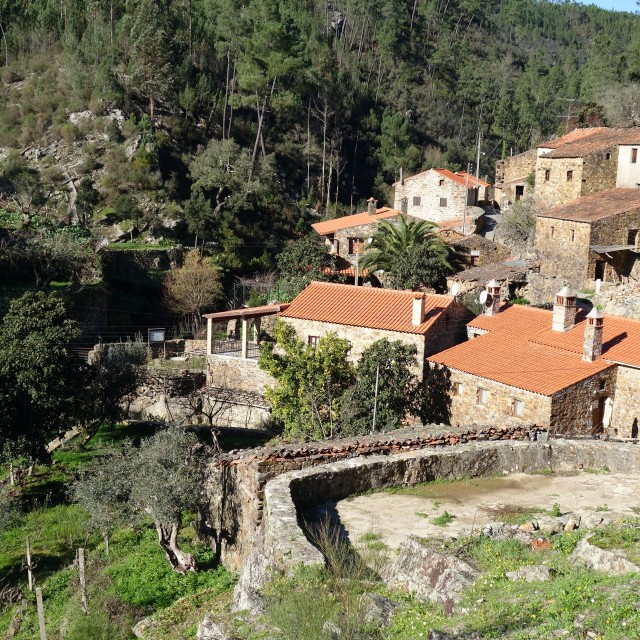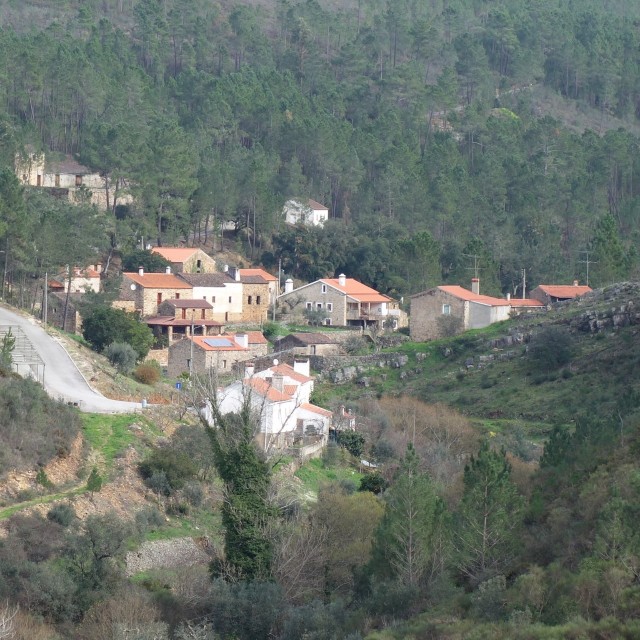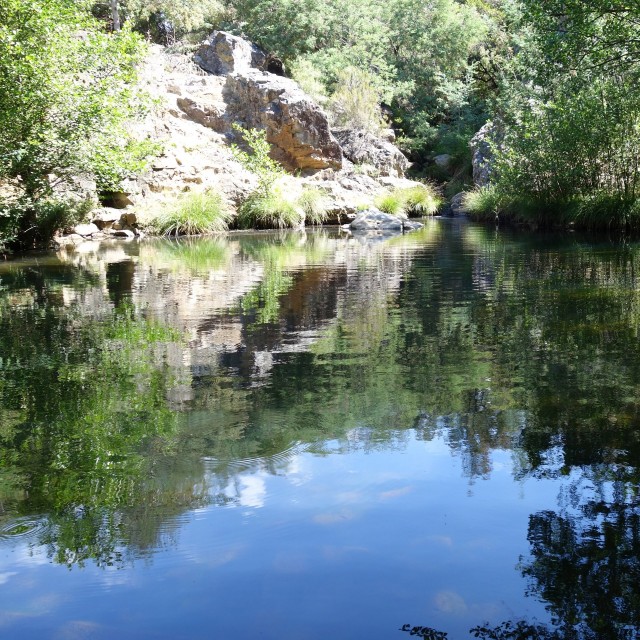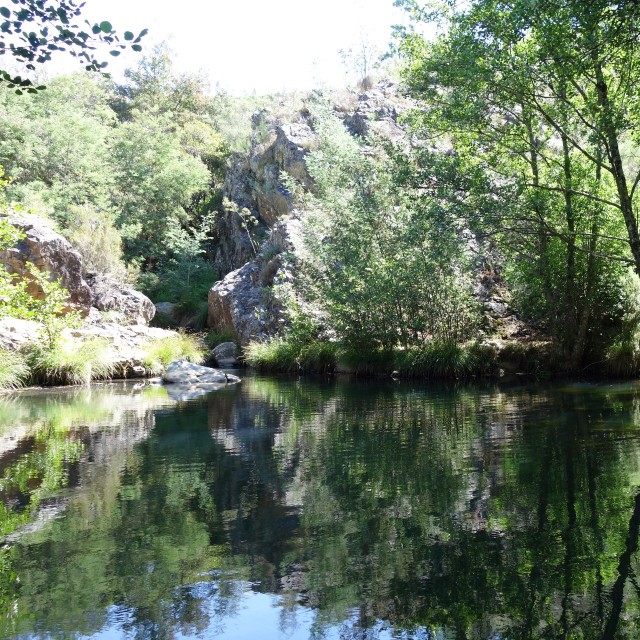 This activity offers a programme in the Schist Village of Água Formosa and its pedestrian route, which is part of the Schist Paths network.
There is still evidence of ancient traditions, such as the various wood stoves scattered throughout the village, with signs also of traditions linked to the use of water power, in a natural setting that shows the best of the relationship between Man and Nature. You'll know where the name of this village comes from when you see the fountains of beautiful water. On this route you can enjoy the scenery, especially along the riverside of the Ribeira da Galega.
Surrounding Area
Água Formosa source at 88m
Aldeias do Xisto Shop in Água Formosa at 88m
River beach of Penedo Furado at 5.6km
River beach of Pego das Cancelas at 9.3km
River beach of Cardigos at 9.5km
River beach of Bostelim at 11.7km
River beach of Zaboeira at 13km
River beach of Fernandaires at 14.7km
Information
Saturdays and Sundays in Spring
Duration: 4 hours
Meeting next to Vila de Rei municipal market.
Includes Insurance, accompanying guide, and morning snack.
Comfortable footwear suitable for the uneven surface is advised.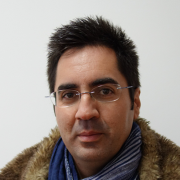 Host
Bruno Cardoso
I arrived in this area for professional reasons related to forestry. I found the features of the local landscape much more exciting than anything else I had found in the country. I worked with other local tourist companies until, in 2015, I decided to set up my own project. I really like to give a personal stamp and a different service, to show that this territory has enormous treasures to see and explore, that only a local company will be able to unearth and show.
Location
s/Rua
Latitude: 39.634836
Longitude: -8.098961