Casa de Santo Antão is more than just holiday accommodation - it is a family home, whose doors are always open to friends. Casa de Santo Antão invites your for 1 night, with breakfast and lunch for 2.

Built around the history of a family, this house in the village of Padrões, in the municipality of Pampilhosa da Serra, provides you with an ideal environment for rest, recharging your batteries and creating memories as wonderful as those that inhabit its stone walls.

Take advantage of this offer and explore this region, get to know its traditions, its wonderful cuisine and its hidden corners and areas of outstanding beauty.
Requirements
This experience does doesn't have any features configured
Surrounding Area
Reservoir beach of Cabril at 4.5km
Aldeia do Xisto shop window at Pedrógão Grande Tourism Information Centre at 5.7km
Philippine bridge at 6.1km
Misericórdia Chapel at 6.1km
Parish Council building at 6.1km
São Pedro Chapel at 7.8km
River beach of Mosteiro at 7.8km
River beach Rocas at 11.1km
Information
1 night with buffet breakfast, dinner with starters, soup, 2 courses, vegetables, dessert and fruit, coffee and digestif (drinks not included) - for 2 people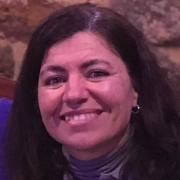 Host
Leonor Coelho
A large family with three young children, believing in the project and with a passion for the land, culture, people and the meaning of the house where the father was born, left Lisbon and embraced this new challenge.
"Na Casa de Santo Antão gostei de tudo, as paisagens a casa, a limpeza, os jantares os pequenos almoços, foi tudo do melhor, sempre variedade, muito boa confeção. Por tudo isto já lá estive mais de uma vez e espero voltar. Quanto ao atendimento e pela simpatia é de 5 estrelas ++" July 01, 2019
Isabel
"O acolhimento logo à chegada. As soluções arquitectónicas da casa. Um jantar divinal inesperado." June 30, 2019
Sara
"Estava tudo maravilhoso :) A simpatia da Dona Leonor e da Dona Cristina, a comida maravilhosa e única, o ambiente incrível, os mimos maravilhosos que recebemos, a tranquilidade da aldeia e o ambiente acolhedor da casa, fez com que fosse uma experiência única e magnífica, sem dúvida alguma para repetir um dia :) Recomendo a visitarem sem dúvida alguma :)" June 17, 2019
"Uma experiência magnífica. Uma receção de boas vindas acompanhada por uma magnífica bebida com docinhos caseiros. O jantar, com opção de carne e peixe, torna-se difícil escolher o que correu melhor se as entradas ou o "prato de excelência". As sobremesas deliciosas e soberbas... Não posso deixar de referir os "sons" característicos de um ambiente de montanha, onde os "artistas" são únicos e nunca tocam a mesma melodia... Foi muito curto, e certamente que vamos voltar. Recomendo. Serviço, atendimento, acolhimento... 5*" May 27, 2019
Maria
"Superb facilities and service and top marks for the wonderful dinner. We will definitely be going back!" April 08, 2019
Location
Rua da Lomba, Padrões, Pampilhosa da Serra 3320-334
Latitude: 39.952705
Longitude: -8.096688