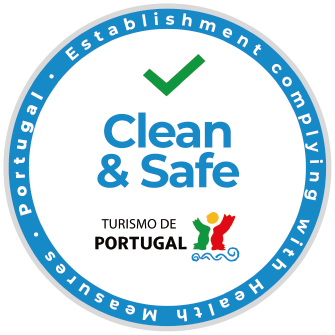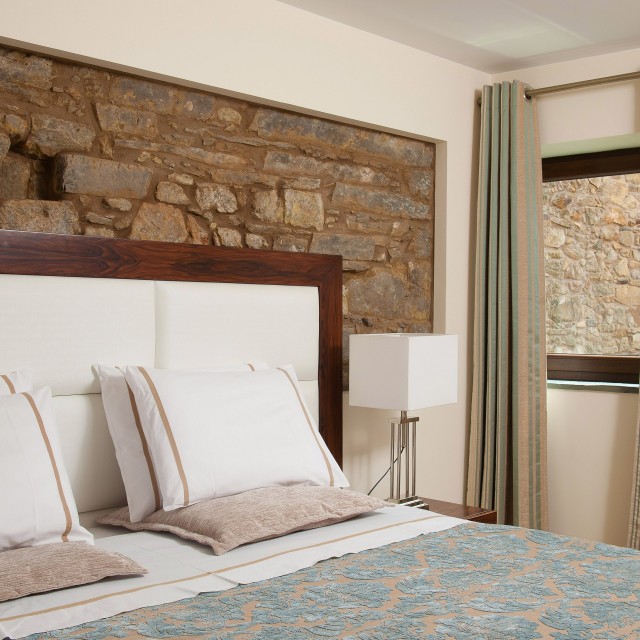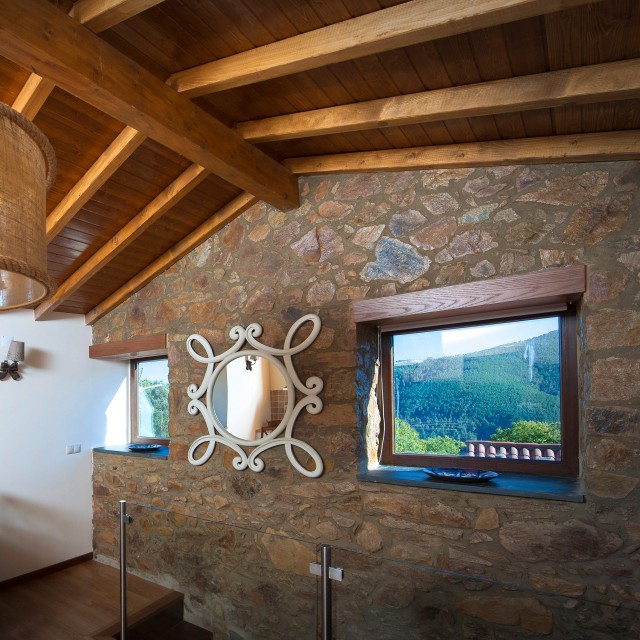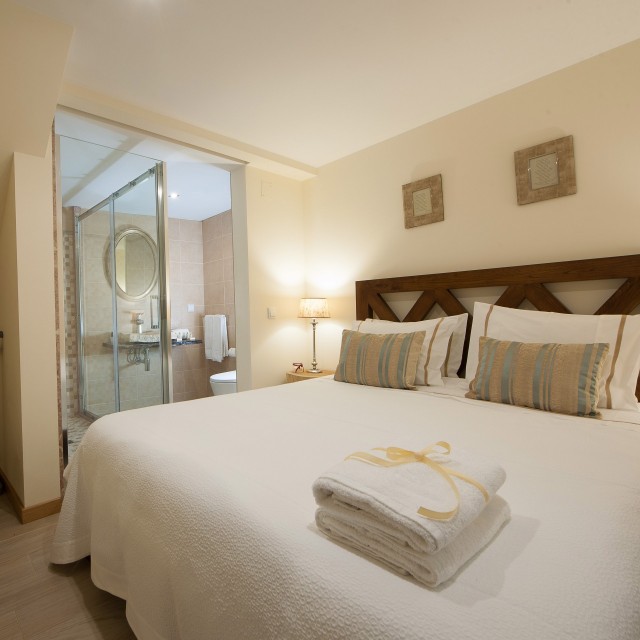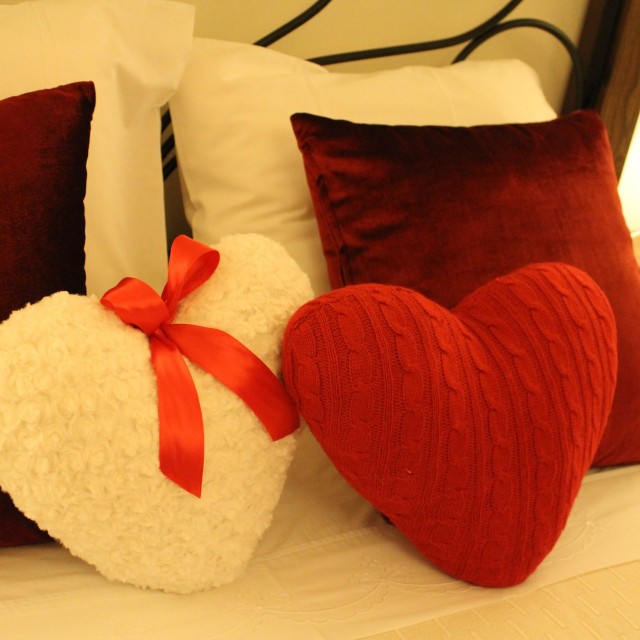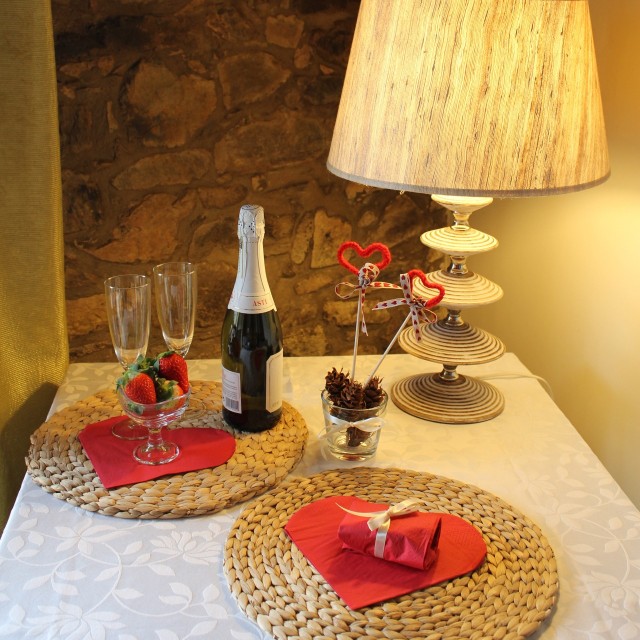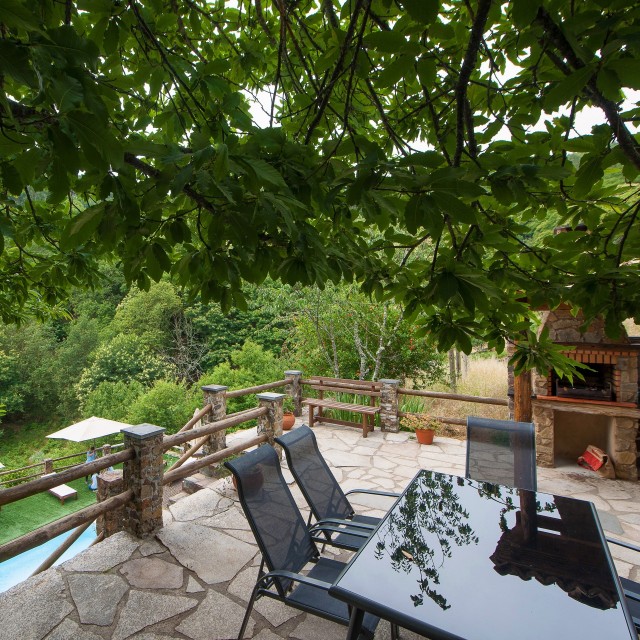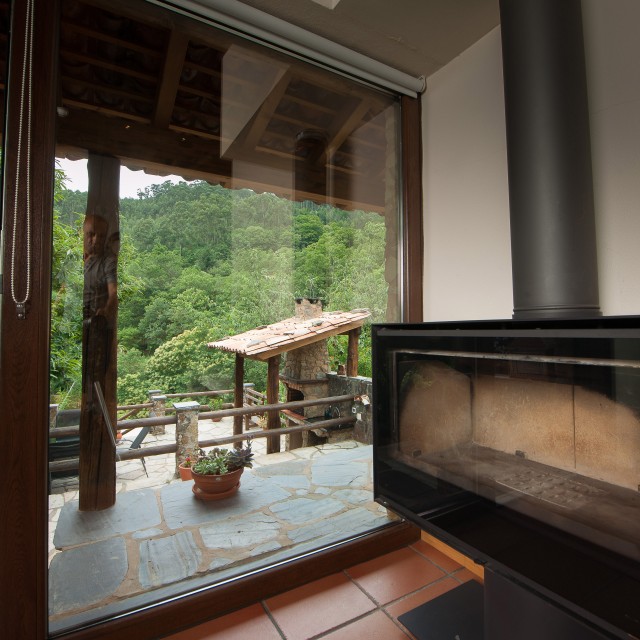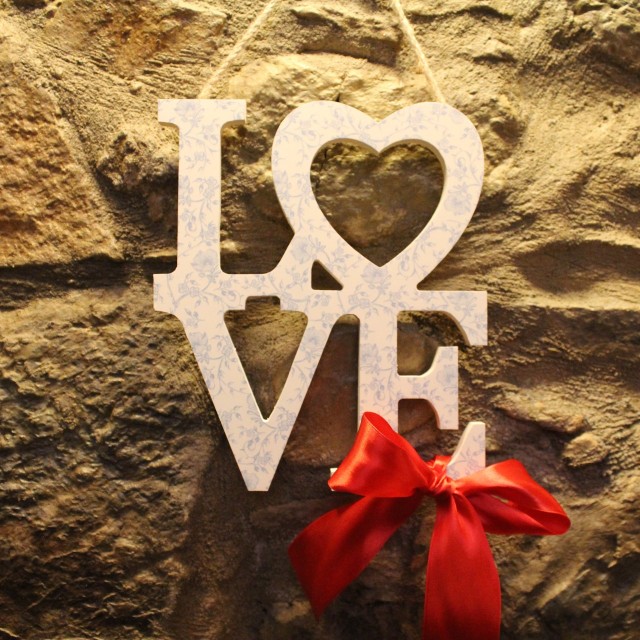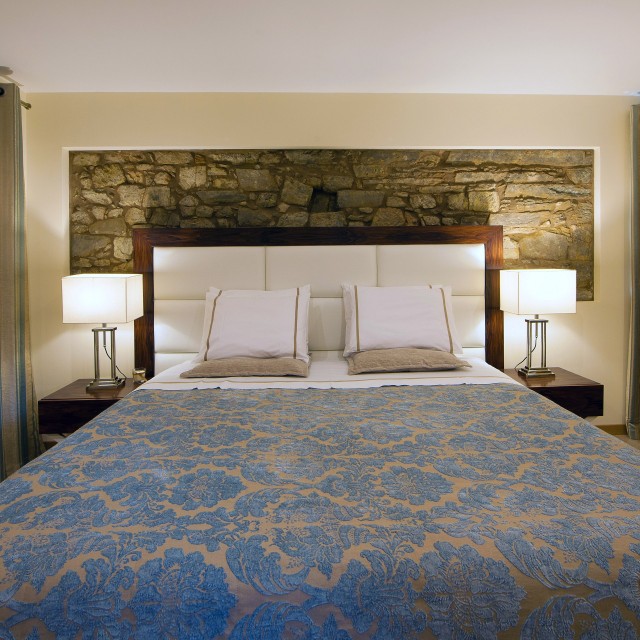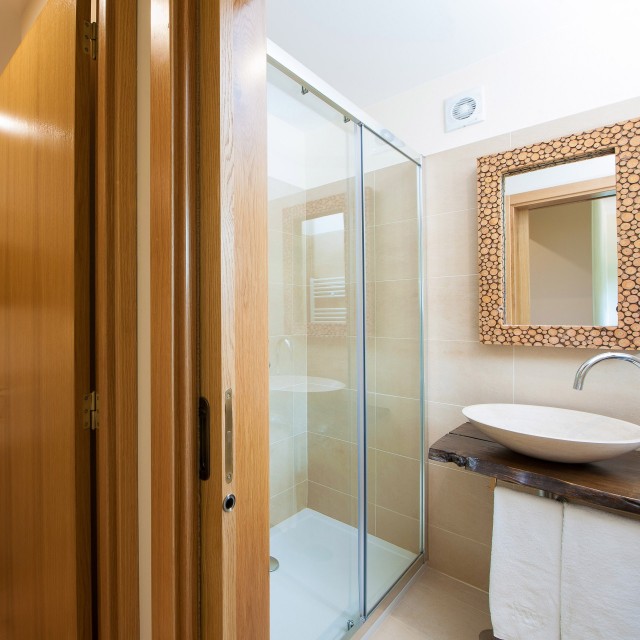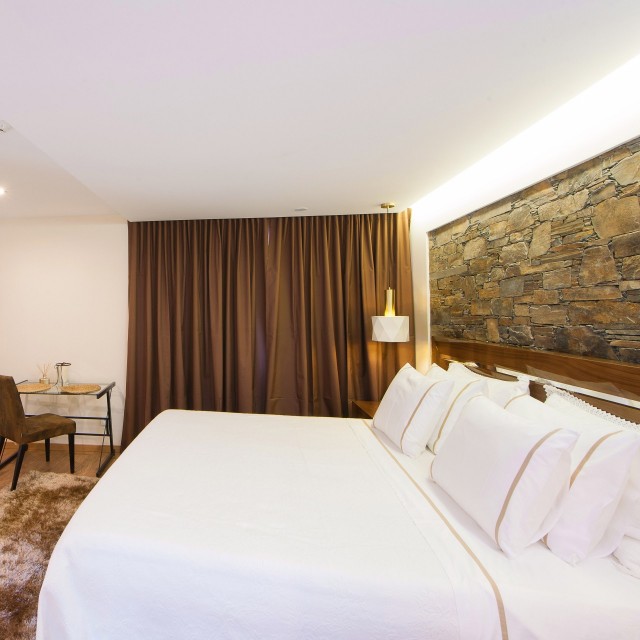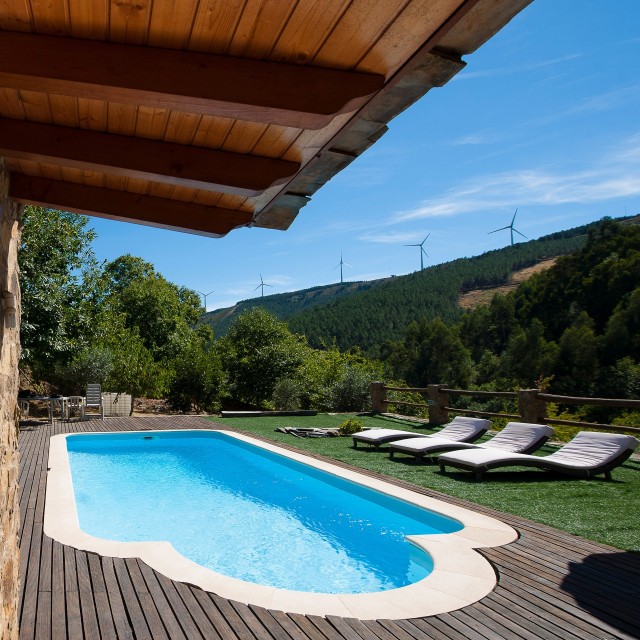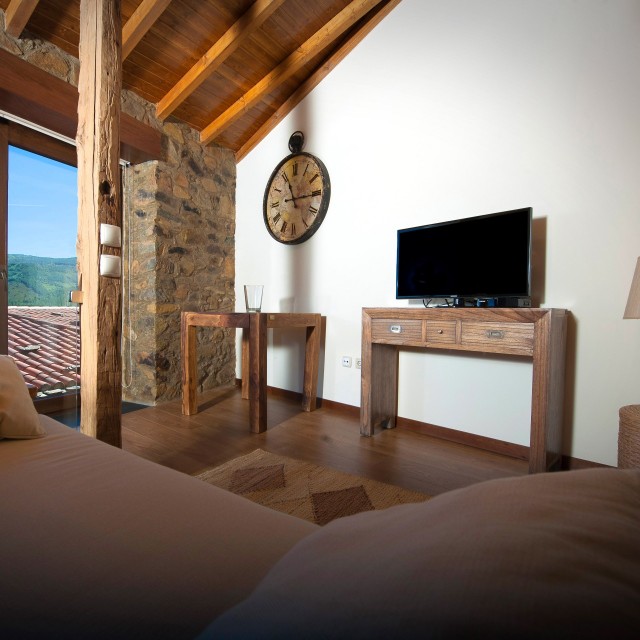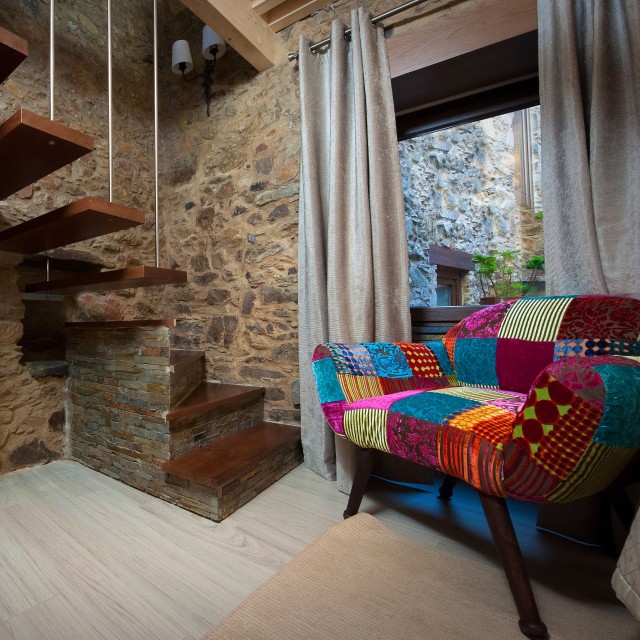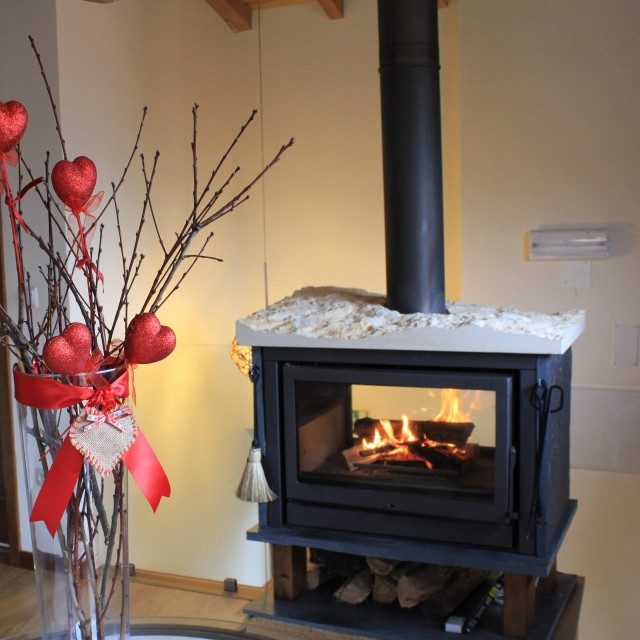 Mountain Whisper is a magical place in the heart of Serra da Lousã, in the Schist Village of Gondramaz. In surroundings of stunning natural beauty, this accommodation offers unique experiences that combine comfort, luxury and originality. The chestnut forest and the ever-present sound of cascading water flowing make this an excellent spot to spend time together.

Because romance can and should be celebrated every day, Mountain Whisper offers the Romance amid Schist package, available all year round. This package includes 1 night for 2 people in a schist house, breakfast, welcome drink, romantic room decoration, a surprise gift and bathrobes. You can choose between the Madeira, Nogueira and Paisagem houses.
Requirements
This experience does doesn't have any features configured
Surrounding Area
Centro BTT Gondramaz at 145m
PR2 MCV - Caminho do Xisto do Gondramaz - Nos Passos do Moleiro at 166m
PR7 LSA - Caminho do Xisto da Lousã - À Descoberta da Floresta at 2.4km
River beach of Louçainha at 14.7km
Talasnal School at 15.5km
Nossa Senhora da Piedade Shrine at 5.3km
PR 2 LSA - Caminhos do Xisto - Rota das Aldeias do Xisto da Lousã at 5.4km
PR5 LSA - Caminho do Xisto da Lousã - Rota dos Serranos at 5.4km
River beach of nhora da Piedade at 5.4km
Information
Price for 1 night for 2 people:
Low season: € 85
Mid-season: € 105
High season: € 115/per person

It includes

- 1 night for 2 people in a schist house (Bedroom, bathroom, living room, fully equipped kitchen, fireplace)
- Breakfast delivered to each house
- Welcome Drink + Romantic Decoration in the Bedroom + Surprise Offer + Bathrobe
- Wi-Fi Internet + Free Parking
- Late Check-out (subject to availability)

Package available for the Madeira, Nogueira and Paisagem houses.

* € 20 is added to the cost of accommodation for the first night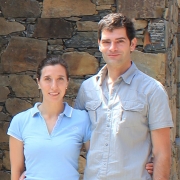 Host
Margarida Amaral
With a master's degree in architecture, she moved to the schist village of Gondramaz after finishing her course in Coimbra. A keen nature lover, with a special fondness for the Serra da Lousã, she had no problem about moving there. She established Mountain Whisper in 2013, with just three houses, and it has been expanding ever since. The link with nature and architecture is the key factor for the whole concept underlying the creation of these Mountain Whisper houses.
Location
Largo do Leão, Gondramaz Miranda do Corvo 3200-533
Latitude: 40.061587871338
Longitude: -8.272404271164