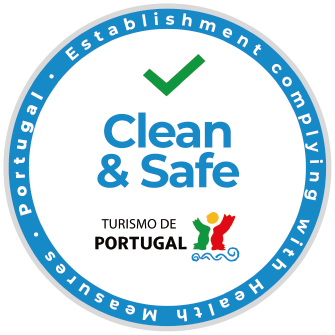 O designer Peter Lanyon é o formador do Workshop Trabalhar Madeira Verde, a decorrer na Aldeia do Xisto da Cerdeira, nos dias 11 e 12 de julho.

O curso é uma introdução à técnica de trabalho com madeira verde, recorrendo a um design simples que dê ênfase à beleza da matéria prima proveniente da floresta que circunda a Cerdeira.

Os participantes têm oportunidade de criar um pequeno banco ou mesinha, aprendendo a manusear as diferentes ferramentas para preparar as várias peças que compõem a sua obra, unindo-as no fim, e levar uma nova peça de mobília para casa.
Requirements
This experience does doesn't have any features configured
Surrounding Area
Nossa Senhora de Fátima Chapel at 68m
PR4 LSA - Caminho do Xisto da Lousã - Rota das Quatro Aldeias at 1.7km
Nossa Senhora da Piedade Shrine at 3.5km
River beach of nhora da Piedade at 3.5km
PR 2 LSA - Caminhos do Xisto - Rota das Aldeias do Xisto da Lousã at 3.6km
PR5 LSA - Caminho do Xisto da Lousã - Rota dos Serranos at 3.6km
Santo António da Neve at 4.1km
Information
Data: 11 a 12 julho

Horário: 10h00 - 13h00 / 15h00 - 18h30

Preço: 210€/pessoa

O valor do curso inclui:
Integração em pequenos grupos de trabalho (4 a 6 pessoas)
Formação 6 a 8 horas/dia com assistente técnico, falada em inglês e português
Atelier aberto 12 horas por dia
Todos os materiais
Oferta de alojamento em quarto partilhado nas Residências (casa partilhada com cozinha equipada, balneários , máquina de lavar roupa e Wifi) ou 10% desconto para alojamento individual na Cerdeira - Home For Creativity (mínimo de 2 noites)

Condições adicionais:
Desconto earlybird de 10% para inscrições (pagamento 50%) até 10 de abril
Desconto de 3% sobre o valor do curso, se efetuar pronto pagamento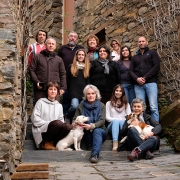 Host
Natália e José
"We first started visiting our friends, Kerstin and family, in Cerdreira 20 years ago. We fell in love with the place and decided to do something to help preserve and restore it. With the help of three generations of the family, we set to work. We restored the first house – the shrines. We loved it. Since then, we haven't been able to stop. Social responsibility and ecological sustainability are basic concepts for us, applied not only during the reconstruction stage, with local labour techniques and use of ecological materials, but also in our day-to-day operation!" Natalia and José.
Location
Lugar da Cerdeira, Lousã 3200-509
Latitude: 40.094034170265
Longitude: -8.1940850290832