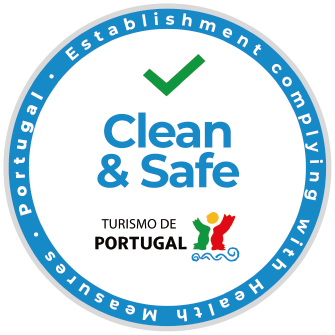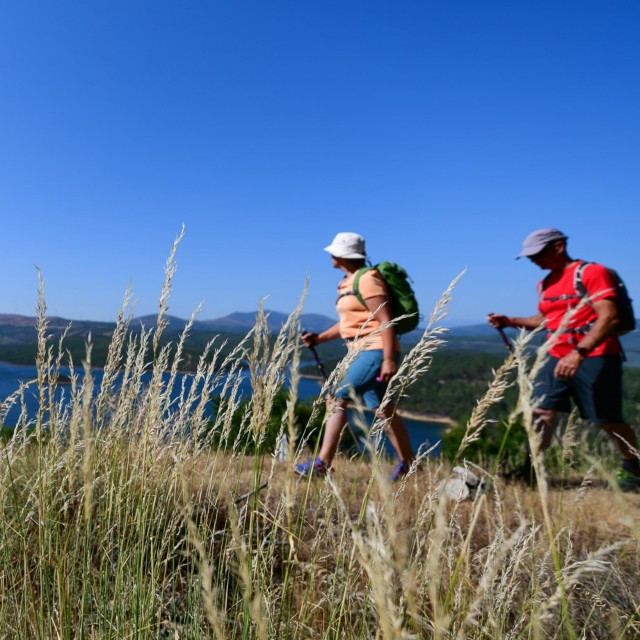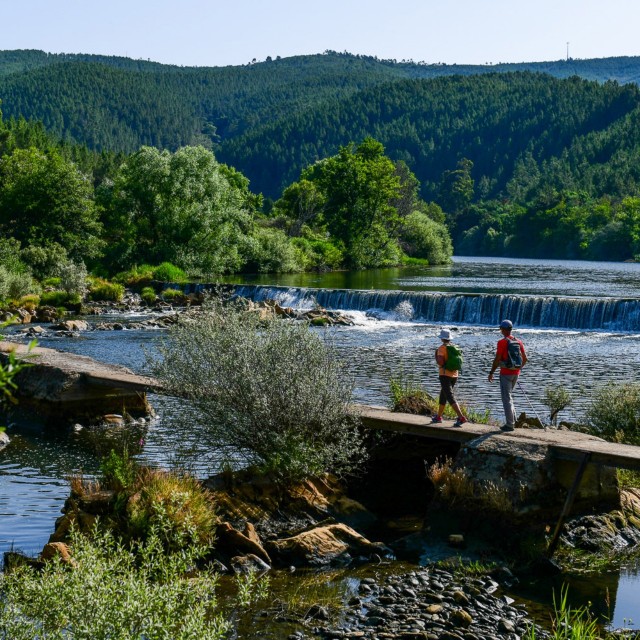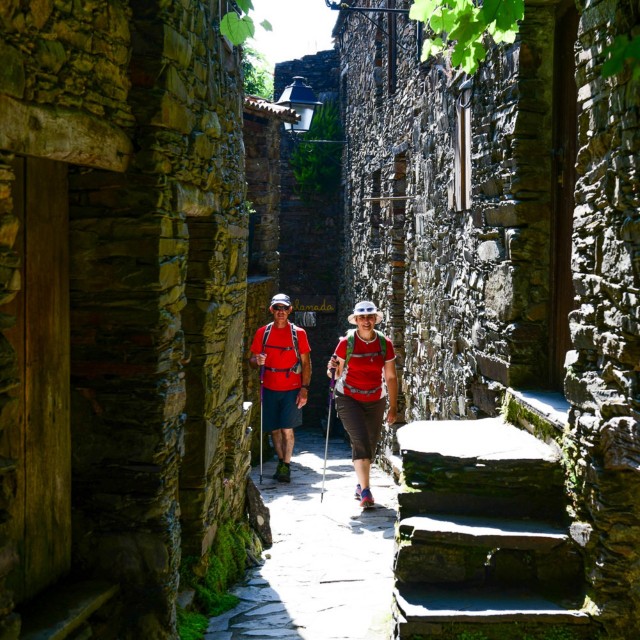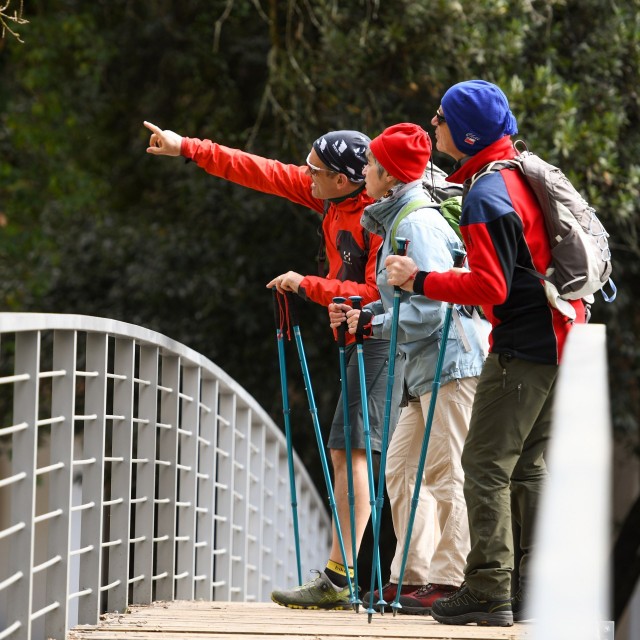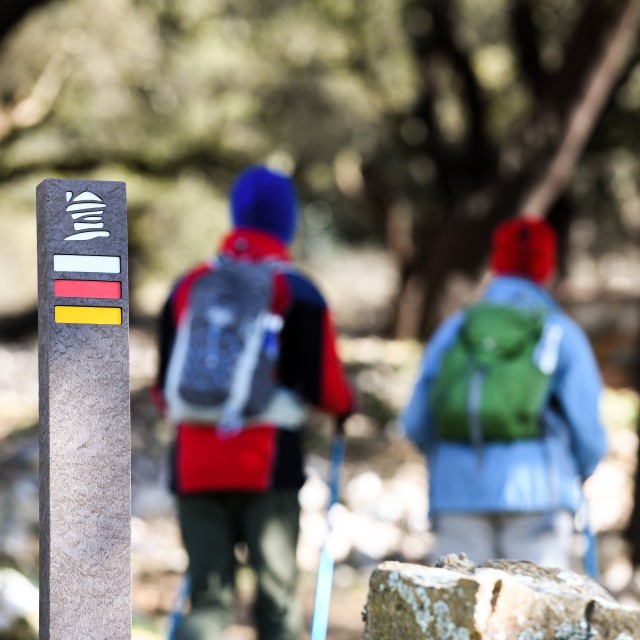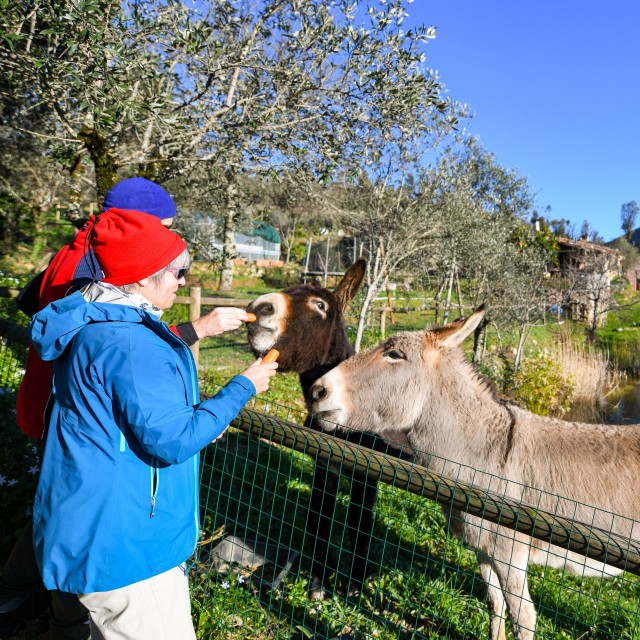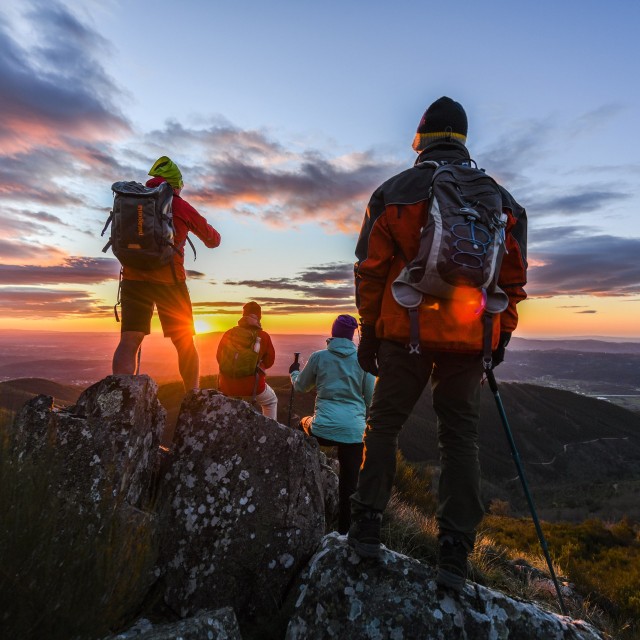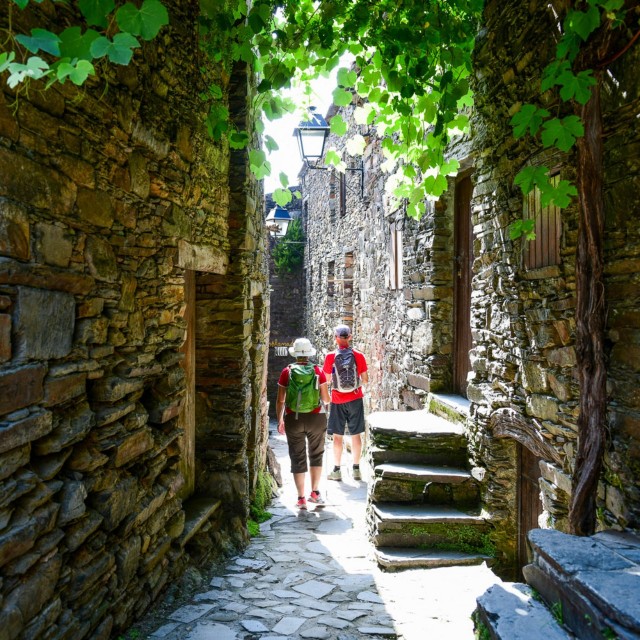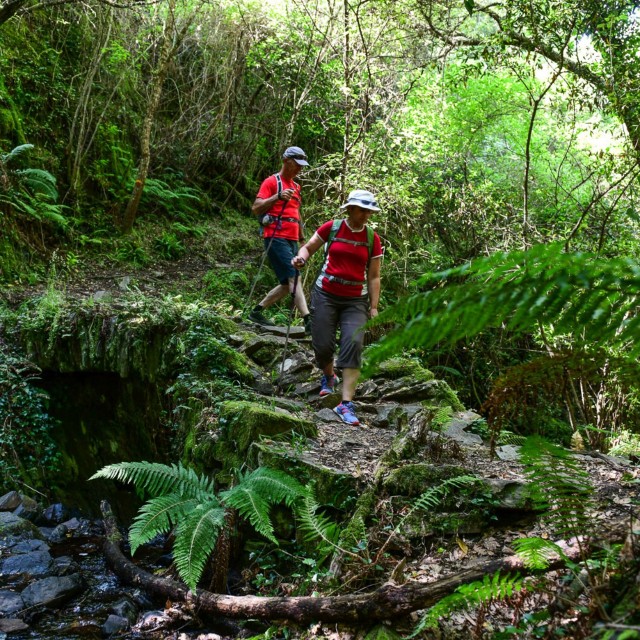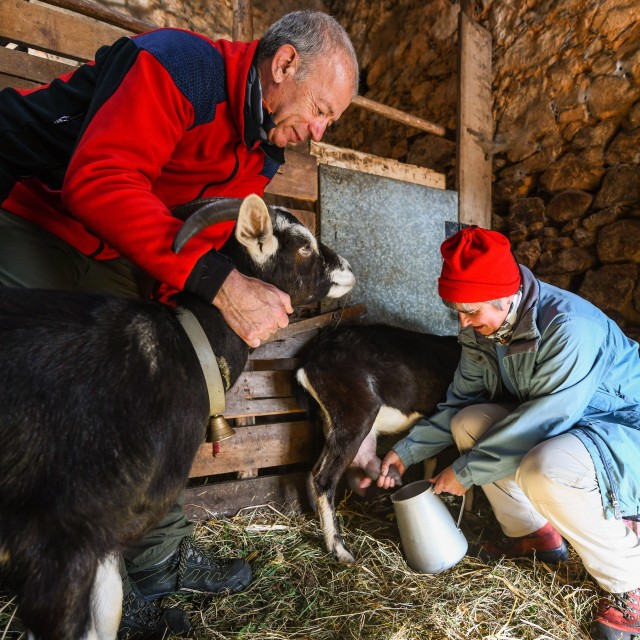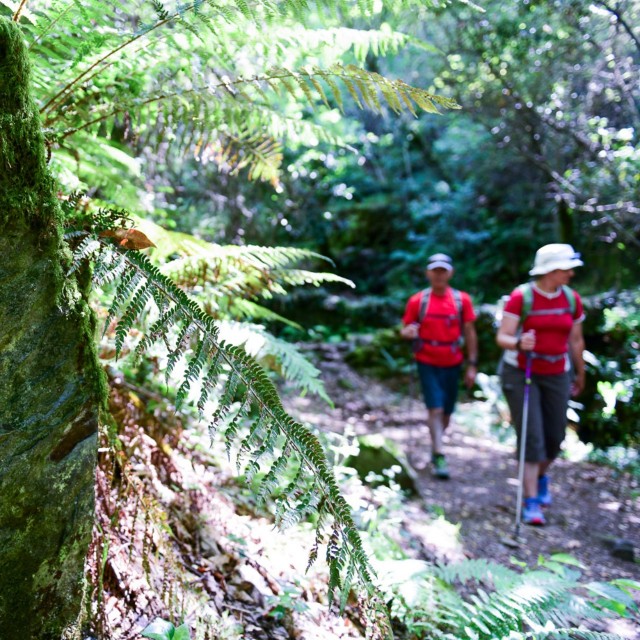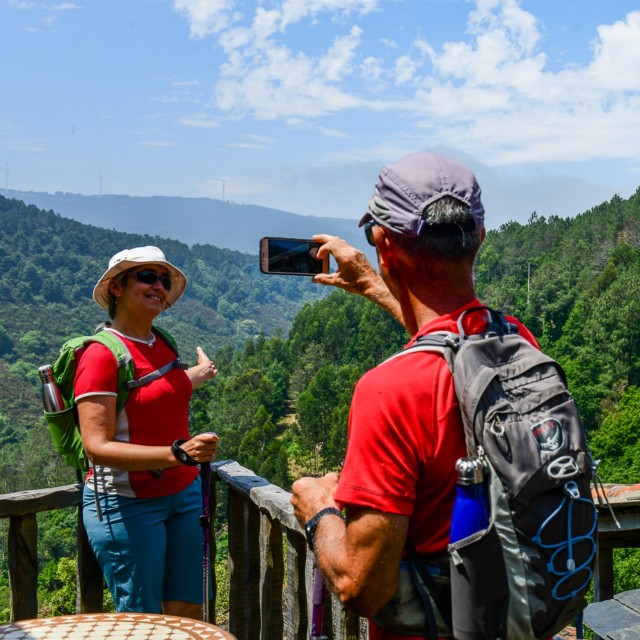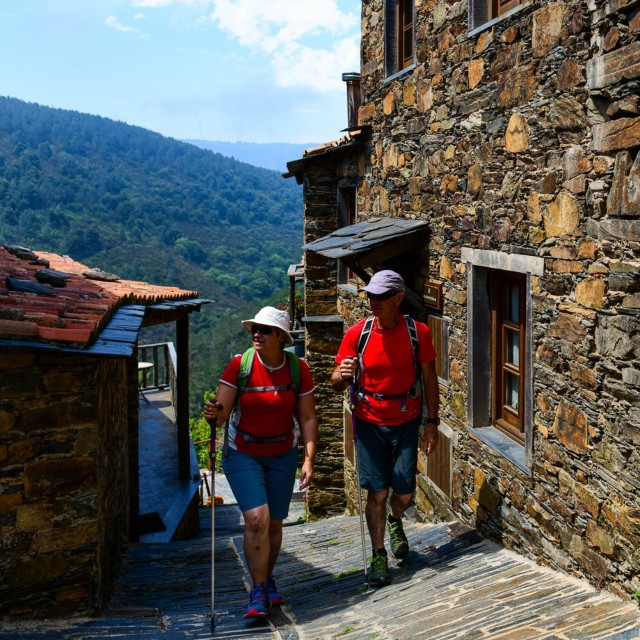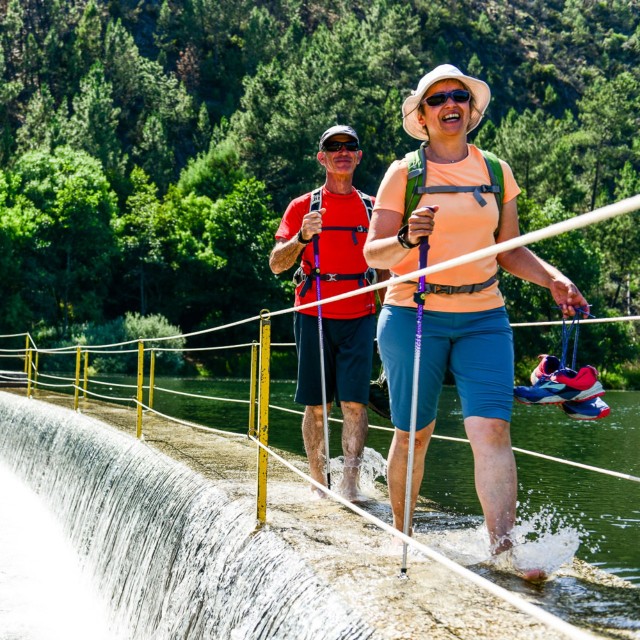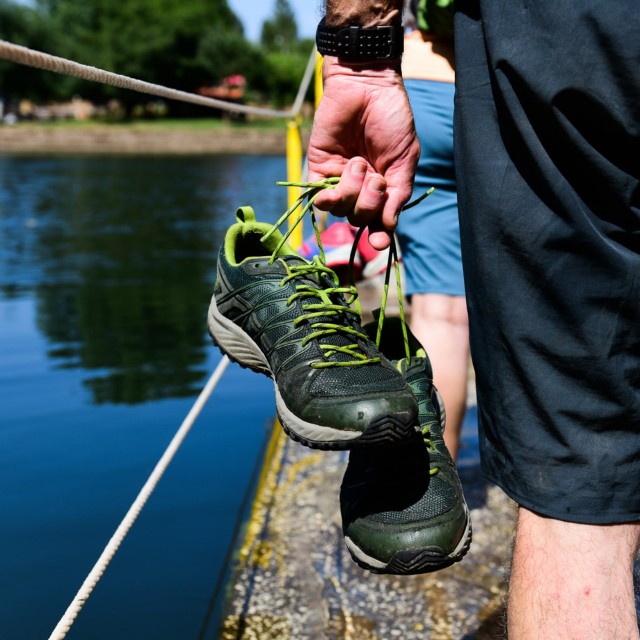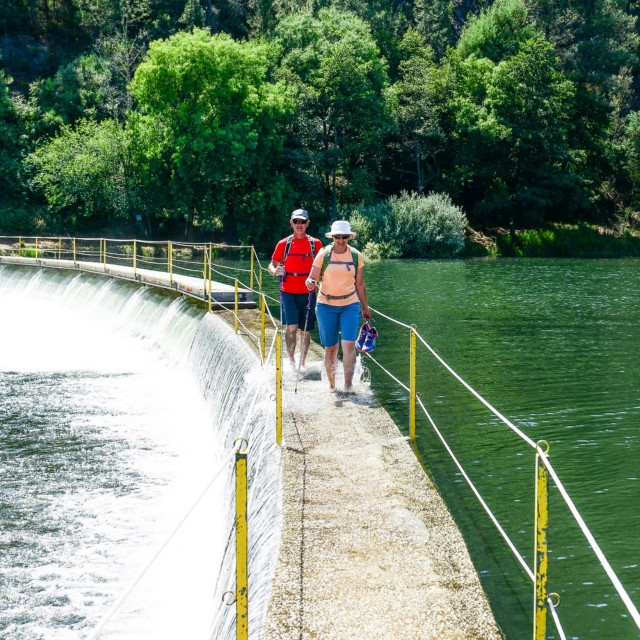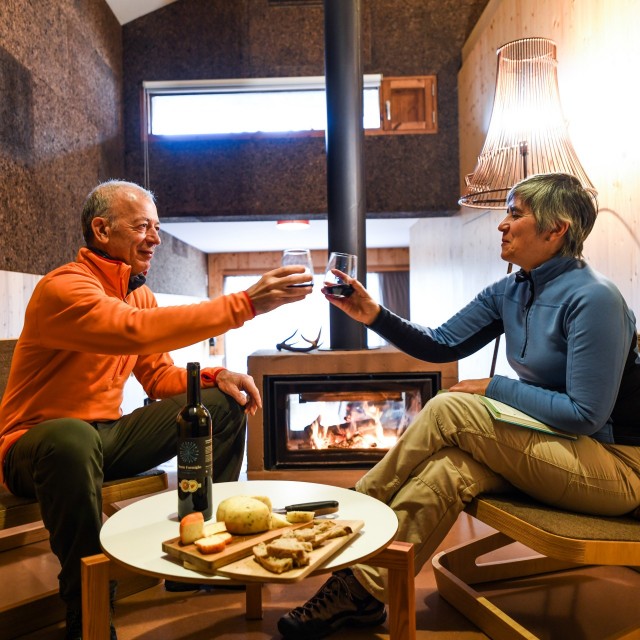 Em família, num fim de semana romântico ou apenas para relaxar, descubra um local mágico onde existe tempo e espaço para respirar e escutar a natureza. A partir da Ferraria de São João percorra, a pé ou de bicicleta, trilhos de pastores ancestrais, passeie pela Serra da Lousã e visite algumas das Aldeias do Xisto da região. Experimente ainda alguns dos sabores tradicionais da região e desfrute do conforto e hospitalidade das unidades de turismo rural em casas de pedra recuperadas. Uma viagem no tempo que não esquecerá tão cedo!

DIA 1
- Transfer de Coimbra - Ferraria de São João (opcional).
- Chegada a Ferraria de São João
- Loop curto da Ferraria de São João (2 km).
- Visita à Aldeia, com passagem pelo Sobreiral, pelos currais comunitários, pelos férteis terrenos agrícolas e a fantástica crista quartzítica ali existente, onde tem uma perspetiva aérea sobre a aldeia.

DIA 2 – Casal de São Simão
Loop Casal de São Simão com visita à Praia Fluvial das Fragas de São Simão
Logo de manhã, desfrute de uma caminhada em plena natureza na Aldeia do Xisto de Casal de São Simão. Logo à entrada, encontra o restaurante Varanda do Casal, onde pode encomendar um almoço e provar as saborosas iguarias regionais ou apenas beber uma bebida e desfrutar da esplanada e da vista sobre a aldeia. Aproveite para visitar, no mesmo local, a Loja Aldeias do Xisto. Atravesse a aldeia e vire à direita para o vale da ribeira do Fato. Delicie-se com os sons e os odores da mata de Laurissilva ali existente. Quando o percurso se aproxima de Saonda, já está na margem direita da ribeira de Alge que vai percorrer até à ponte de Brás Curado. Agora regresse pela outra margem até aos moinhos da Além da Ribeira, pequeno povoado junto do rio. Reserve o final para visitar a Praia Fluvial das Fragas de São Simão e as suas magníficas cascatas. O percurso é algo técnico e decorre, maioritariamente, em pequenos caminhos, pelo que é aconselhável a utilização de calçado com aderência.

DIA 3
Aproveite o último dia para relaxar antes de deixar o alojamento. Caso tenha tempo, não deixe de visitar a Praia Fluvial da Louçainha ou mesmo a vizinha Aldeia do Xisto do Gondramaz e restantes Aldeias do Xisto da Serra da Lousã.
Requirements
This experience does doesn't have any features configured
Surrounding Area
Centro BTT Ferraria São João at 114m
Misericórdia range at 4.8km
River beach of Louçainha at 6.2km
Restaurante Varanda do Casal at 6.2km
PR1 FVN - Caminho do Xisto de Casal de S. Simão Descida às Fragas at 6.3km
São Simão Chapel at 6.4km
Shop in Casal de S. Simão at 6.4km
Fragas de São Simão river beach at 6.5km
River beach of Ana de Aviz at 7.1km
Castle and Church São Miguel at 8.2km
Information
Preço/pessoa: 190€

Programa a iniciar ao Domingo (outras datas a pedido)

Inclui:
- 2 noites de alojamento com pequeno-almoço
- Briefing and debriefing
- Mapas e Documentação de apoio
- Percursos GPS (usando a app "Ride with GPS" no seu telefone)
- Linha de apoio 24h
- Seguro de viagem

Serviços extra:
- Transferes privados: sob consulta
- Workshops: Queijo de Cabra Fresco e Pão em Forno a Lenha (sob consulta)

Host
Portugal A2Z Walking & Biking
Powered by your passion for travel, Portugal A2Z Walking & Biking was born to offer you authentic experiences in the most exclusive places in Portugal taking you to the most historic and wild landscapes. Discovering Portugal with us means you will travel in a small group (6-12 people), allowing you to stay in unique and special places away from the tourist crowds. It means getting a first-class service with our dedicated guides and having the time to interact with locals, immerse yourself in Portuguese culture and enjoy the best of your favourite activity in a breath-taking scenery.
Location
Ferraria de São João 3230-018
Latitude: 39.973558
Longitude: -8.326413