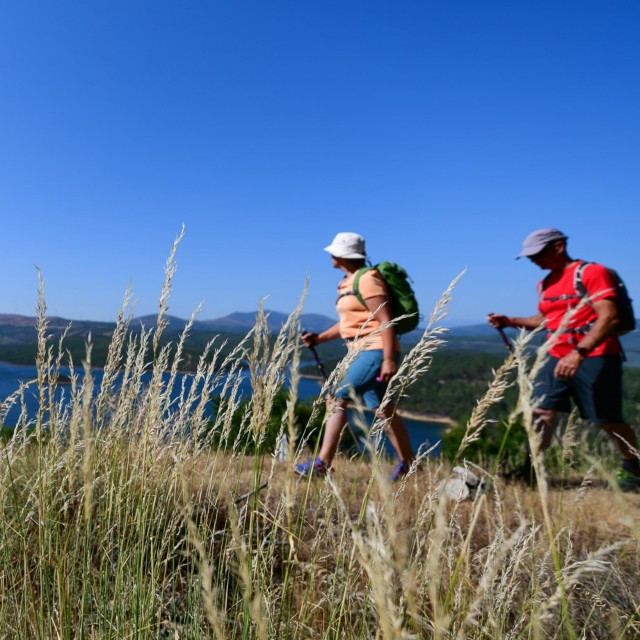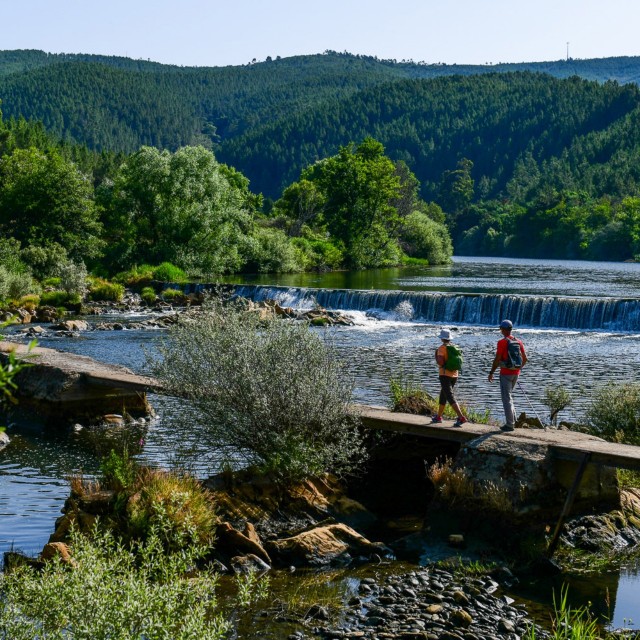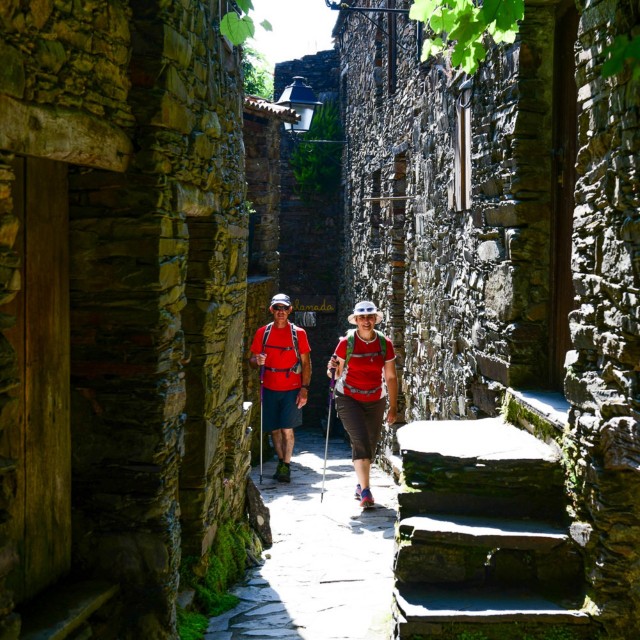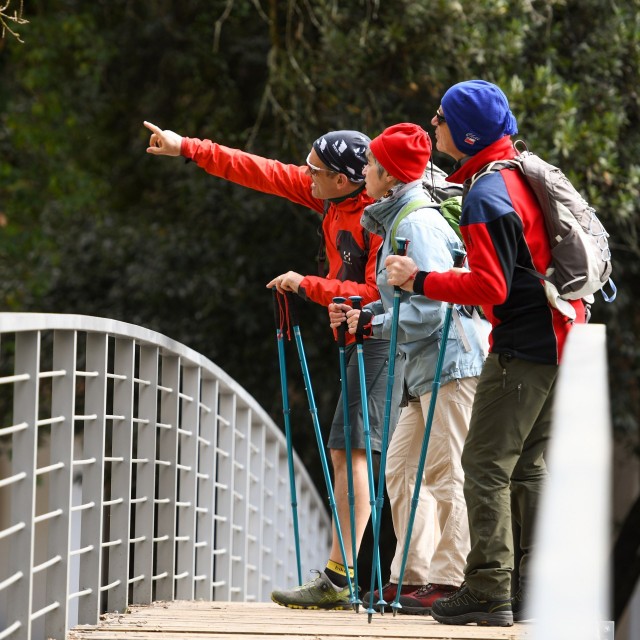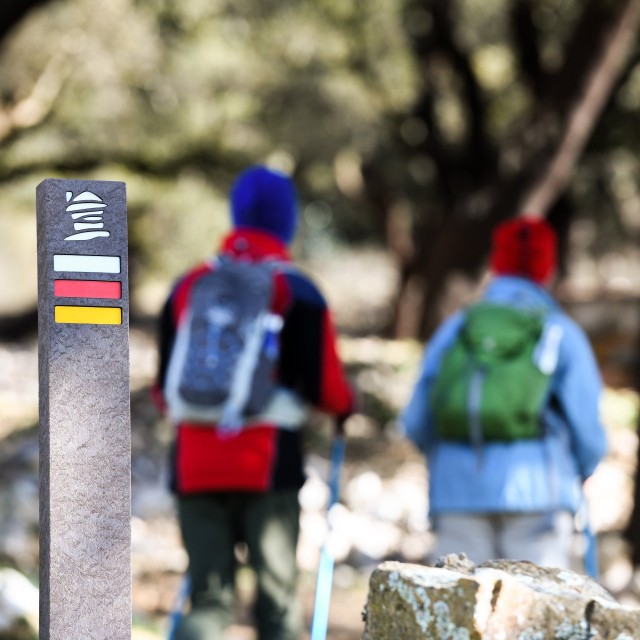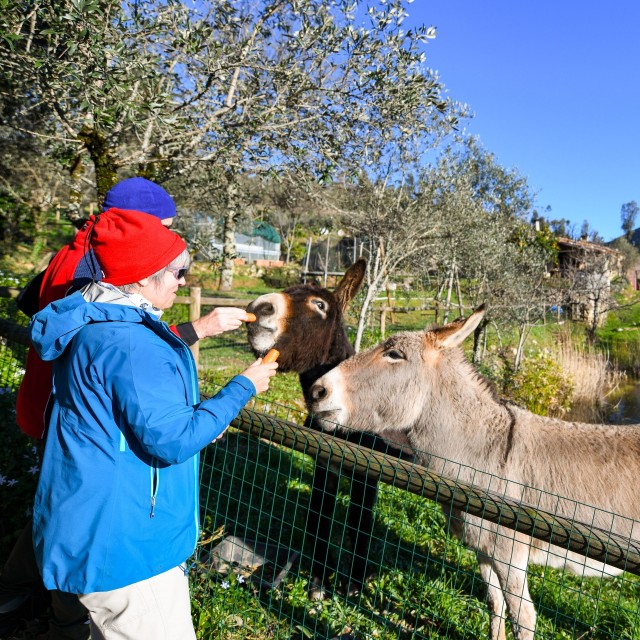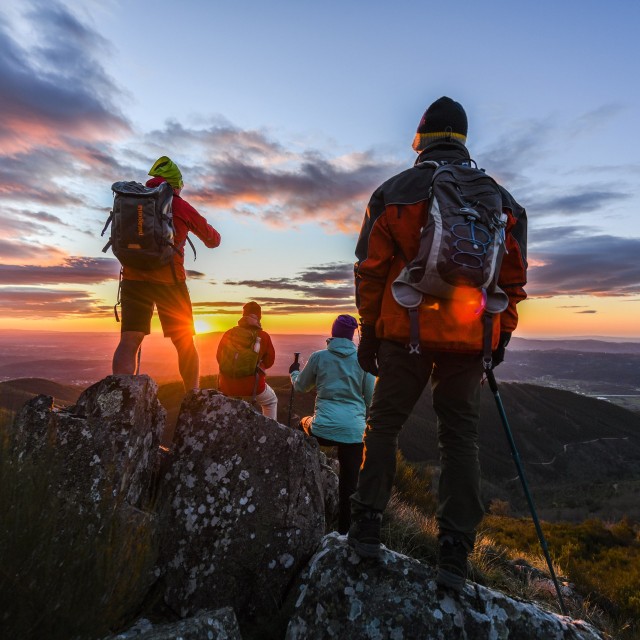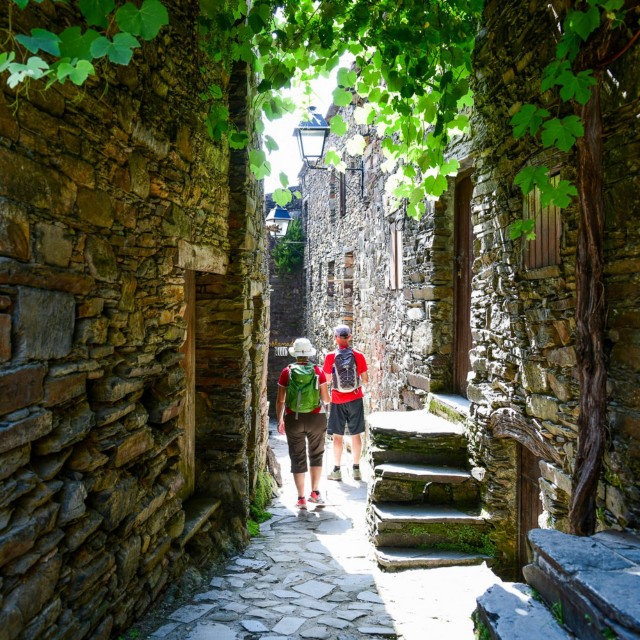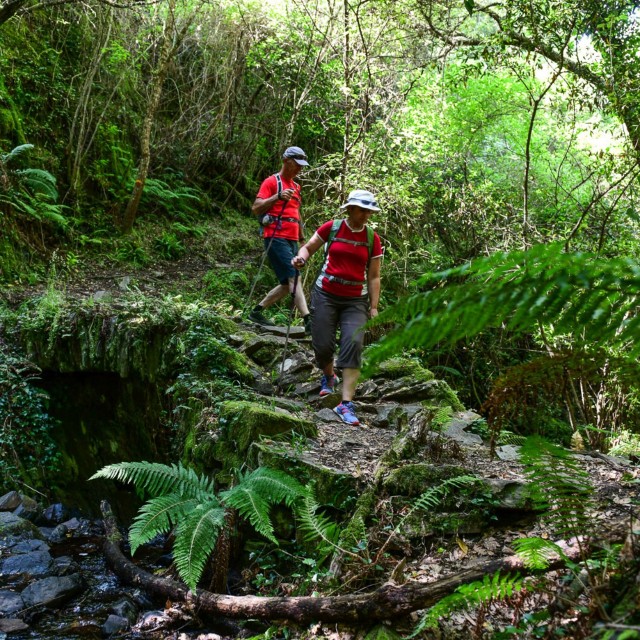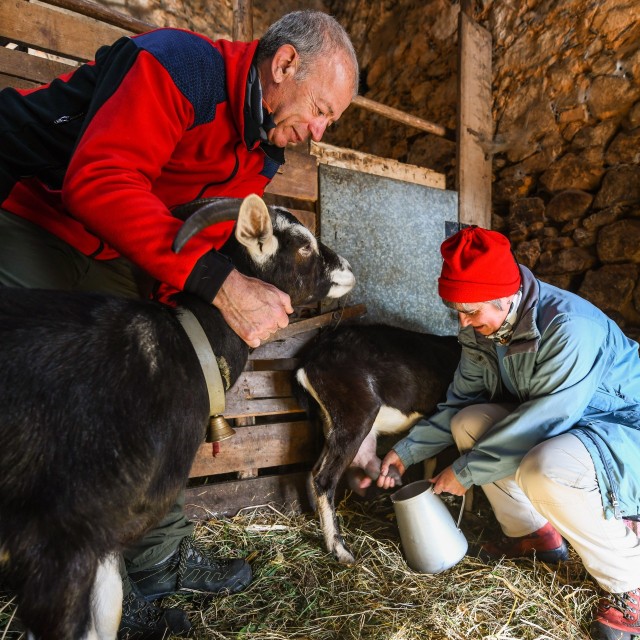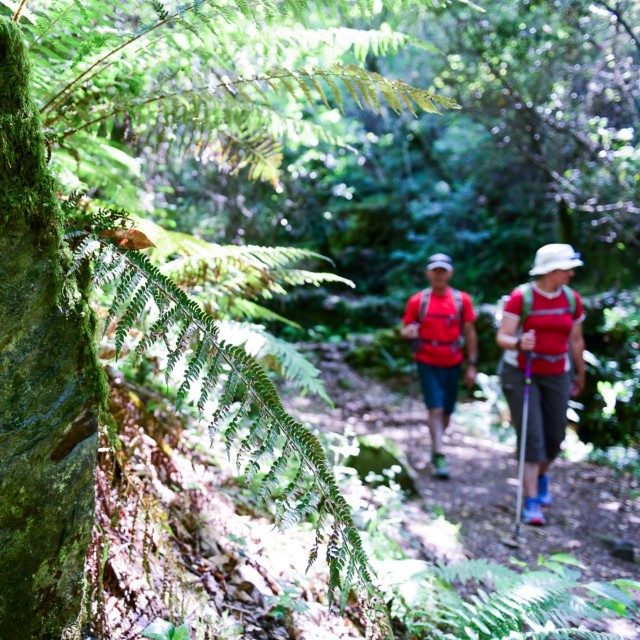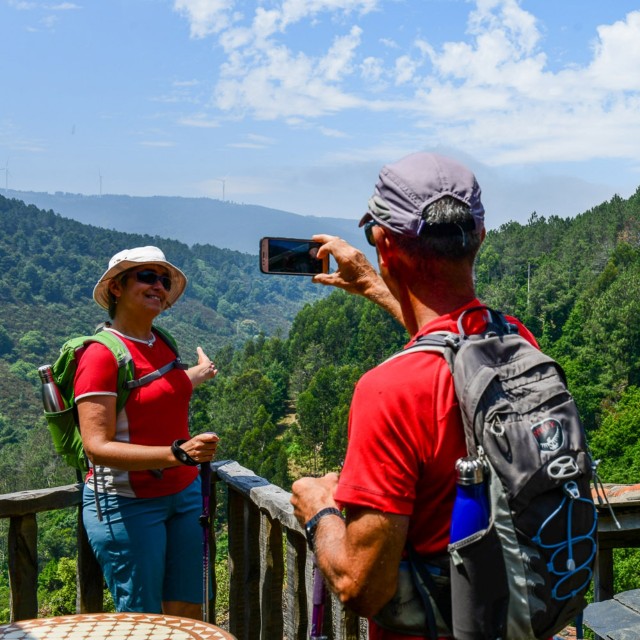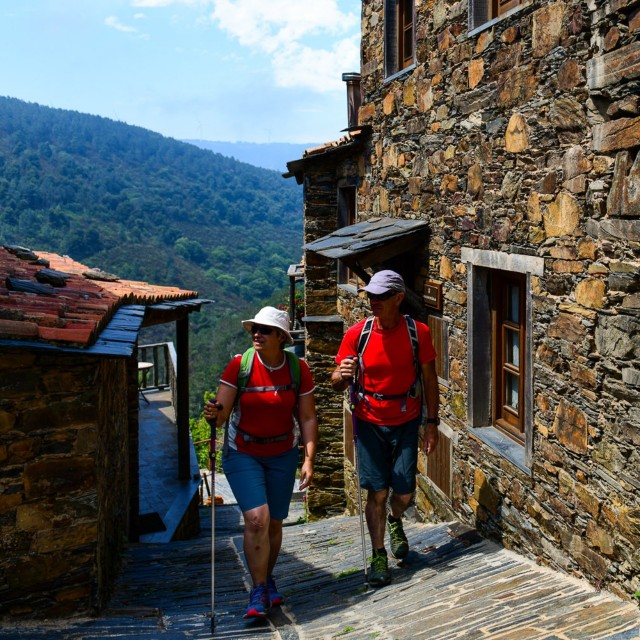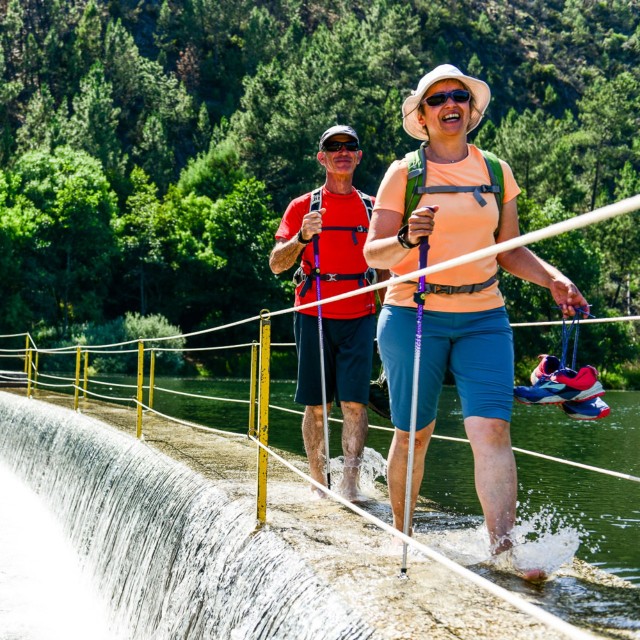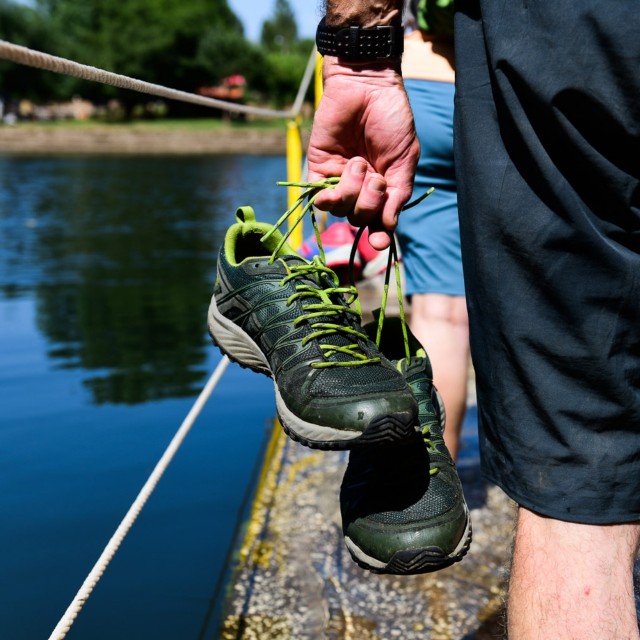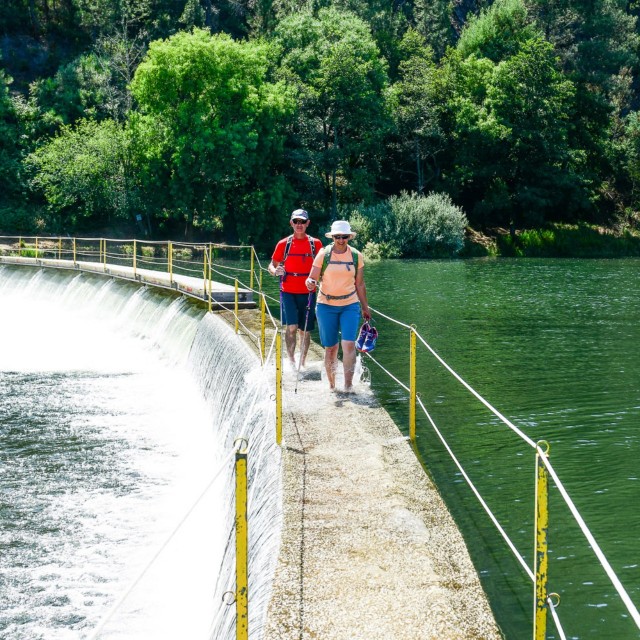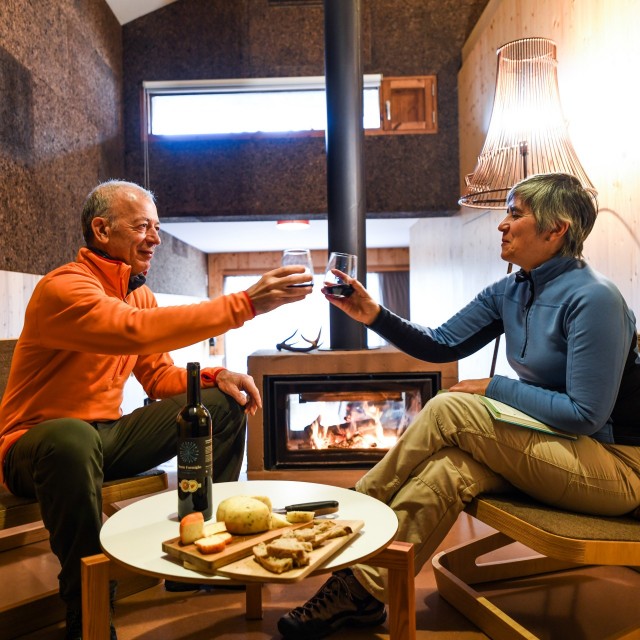 As a family, on a romantic weekend or just to relax, discover a magical place where there is time and space to breathe and listen to nature. From Ferraria de São João walk or bike ancestral shepherd paths, go for a walk on Lousã Mountain and visit some of the region's Aldeias do Xisto. Also experience some of the traditional flavours of the region and enjoy the comfort and hospitality of the rural tourism units in restored stone houses. A trip back in time you will not soon forget!

DAY 1
- Transfer from Coimbra - Ferraria de São João (optional).
- Arrival at Ferraria de São João
- Short loop of Ferraria de São João (2 km).
- Visit to the village, passing through Sobreiral, the communal pens, the fertile agricultural land and the fantastic quartzite crest, from which you get an aerial perspective of the village.

DAY 2 - Casal de São Simão and Fragas de São Simão
First thing in the morning, enjoy a walk in the middle of nature in Aldeia do Xisto of Casal de São Simão. At the entrance, you will find the restaurant Varanda do Casal, where you can order lunch and taste the delicious regional delicacies or just have a drink and enjoy the terrace and the view over the village. At the same location, take the opportunity to the Aldeias do Xisto Shop. Cross the village and turn right towards the Fato stream valley. Delight yourself with the sounds and smells of the Laurissilva forest. As the route approaches Saonda, it is already on the right bank of the Alge stream, which follows alongside the route until the Brás Curado bridge. Now return along the other bank to the mills in Além da Ribeira, a small village by the river. At the end, be sure to visit the Fragas de São Simão River Beach and its magnificent waterfalls. The route is somewhat technical and takes place mostly on small trails, so footwear with grip is advised.

DAY 3
Enjoy your last day and relax. If you have time, be sure to visit the Louçainha River Beach or even the neighbouring Aldeia do Xisto of Gondramaz, and the remaining Aldeias do Xisto in Lousã Mountain.

RNAVT 3014 & RNAAT 45/2006
Requirements
This experience does doesn't have any features configured
Surrounding Area
MTB Center Ferraria São João at 114m
Misericórdia range at 4.8km
River beach of Louçainha at 6.2km
Restaurant Varanda do Casal at 6.2km
PR1 FVN - Schist Walking Trail Casal de S. Simão Descida às Fragas at 6.3km
São Simão Chapel at 6.4km
Shop in Casal de S. Simão at 6.4km
Fragas de São Simão river beach at 6.5km
Fragas de São Simão Walkways at 6.5km
River beach of Ana de Aviz at 7.1km
Information
Included services
- 2 nights' accommodation with breakfast
- Briefing and debriefing
- Maps and Supporting documentation
- GPS routes (using the "Ride with GPS" app on your phone)
- 24h support line
- Travel insurance

Extra services:
- Private transfers: upon request
- Workshops: Fresh Goat Cheese and Bread baked in a Wood Oven (upon request)

Services not included

- Personal equipment
- Other personal expenses
- Flights
- All items not mentioned under "included"
Host
Portugal A2Z Walking & Biking
Powered by your passion for travel, Portugal A2Z Walking & Biking was born to offer you authentic experiences in the most exclusive places in Portugal taking you to the most historic and wild landscapes. Discovering Portugal with us means you will travel in a small group (6-12 people), allowing you to stay in unique and special places away from the tourist crowds. It means getting a first-class service with our dedicated guides and having the time to interact with locals, immerse yourself in Portuguese culture and enjoy the best of your favourite activity in a breath-taking scenery.
Location
Ferraria de São João 3230-018
Latitude: 39.973558
Longitude: -8.326413