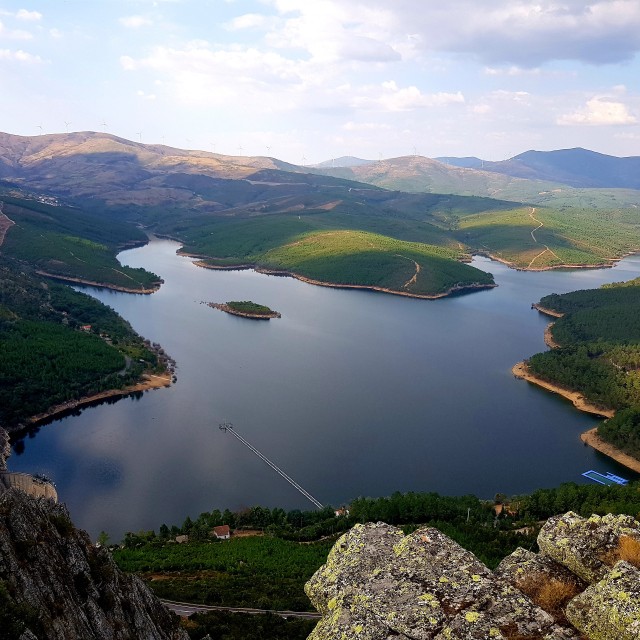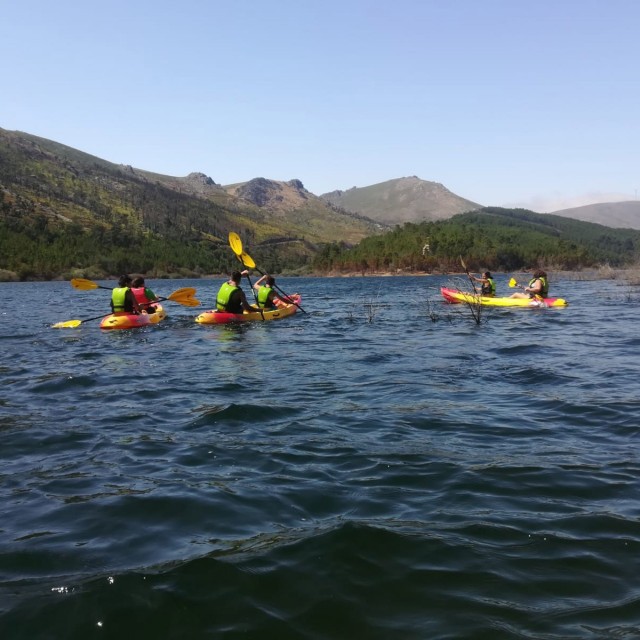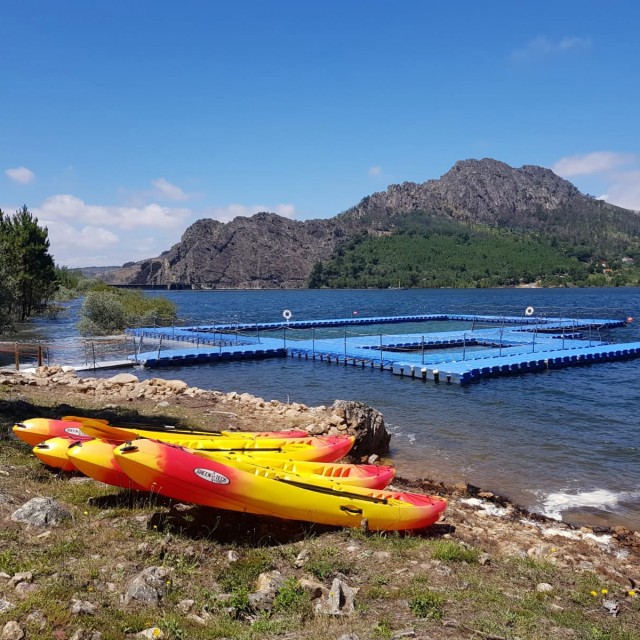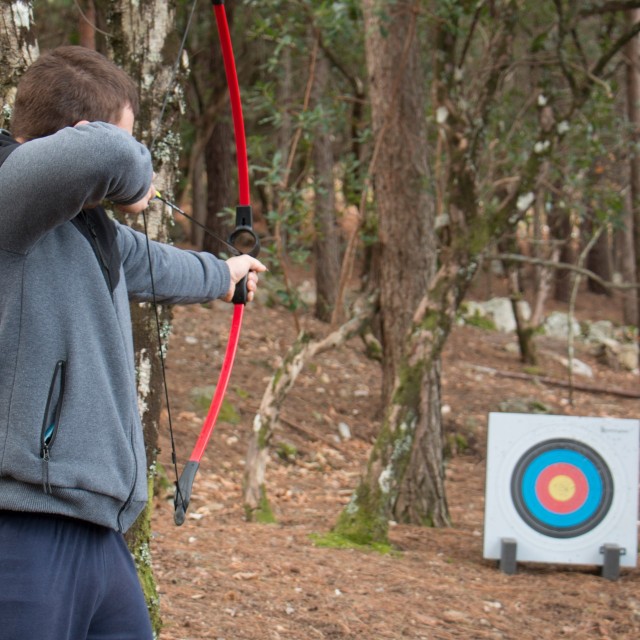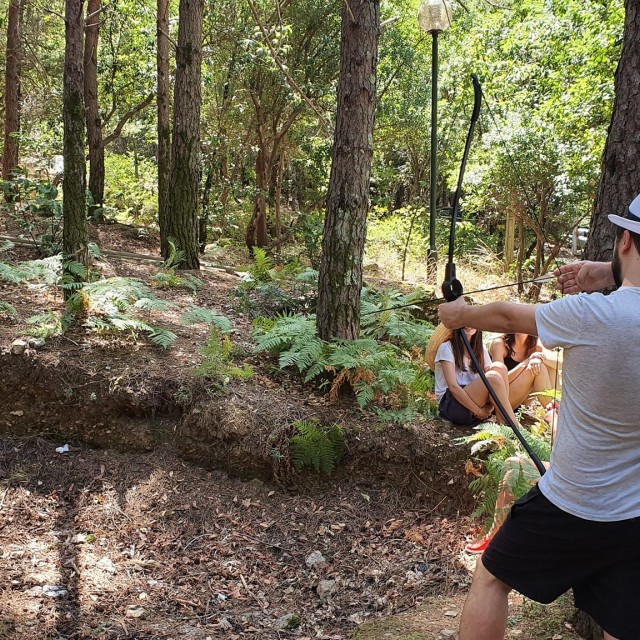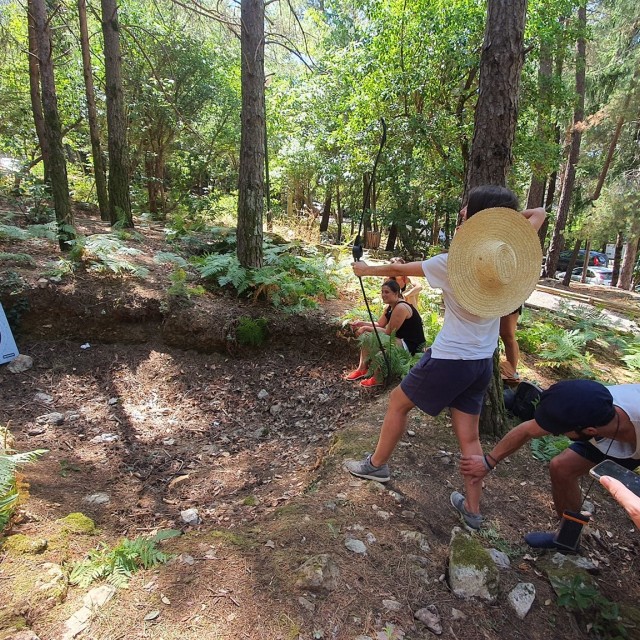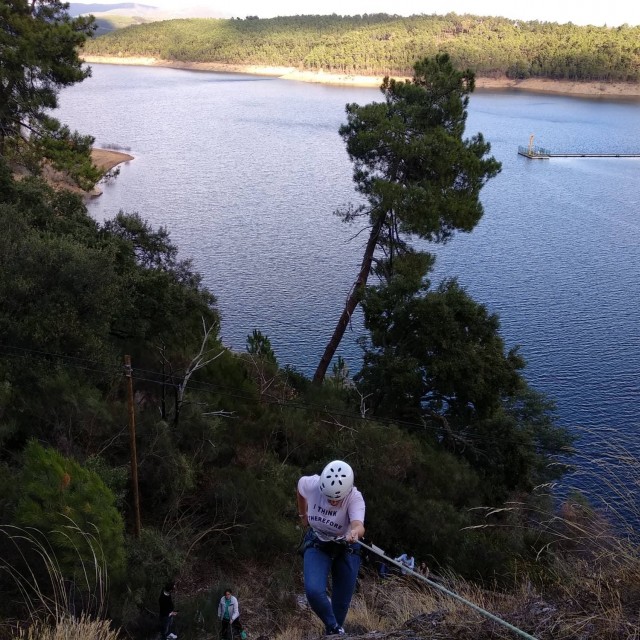 With the Santa Luzia Dam and reservoir, in Casal da Lapa, as the setting, this adventure offers participants 4 sporting activities: Paintball, Archery, Canoeing and Abseiling.

Built between two huge outcrops, the Santa Luzia dam is one of the most stunning landscape areas of the district of Pampilhosa da Serra and the entire region of the Aldeias do Xisto.

It is sure to be a unique day, full of adventure, adrenaline, competition and mutual support, combined with periods of creativity and relaxation. To recharge your batteries, the activity includes a picnic, in which typical products from the region are highlighted.

License: RNAAT 1198 / 2017 | RNAVT 8348
Surrounding Area
PR8PPS Schist Walking Trail Pampilhosa da Serra Rota do Rio Unhais at 518m
MTB Center Pampilhosa da Serra - Casal da Lapa at 699m
Dam river beach of Santa Luzia at 716m
PR9 PPS - Schist Walking Trail Pampilhosa da Serra - Rota do Velho Unhais at 2.8km
River beach of Lavandeira in Janeiro de Cima at 5.5km
PR 2 FND - Schist Walking Trail Janeiro de Cima - Ó da Barca! at 5.5km
Restaurant Fiado at 5.5km
Paths and tracks at 5.5km
Private buildings from the 17th-18th centuries at 5.5km
Information
. Price: 70€/person

This program includes 4 activities and lunch:
- Paintball (100 balls included)
- Canoeing
- Archery
- Abseiling
- Mountain picnic lunch with regional products
- Rental of equipment inherent to the practice of selected activities.
- Safe for all participants
- Specialized monitors
- Photographic register
- Transfer to the location of the activities (only for customers staying in the municipality of Pampilhosa da Serra)

Subject to availability, according to the desired date.

All prices shown include VAT at the legal rate in force.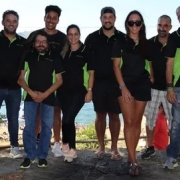 Host
Epic Land
A Epic Land é uma empresa de animação turística e agência de viagens que promove e dinamiza o turismo de aventura e natureza em Portugal, com maior foco no Interior do país, através da realização de inúmeras atividades indoor e outdoor.
Seja em meio aquático ou terrestre, proporcionamos experiências épicas e inesquecíveis para mais tarde repetir!
Com uma equipa jovem e dinâmica, somos os parceiros ideais para quem pretende organizar um dia cheio de aventura e animação, agradando a miúdos e graúdos.
Location
Barragem de Santa Luzia, Pampilhosa da Serra 3320-391
Latitude: 40.089921447199
Longitude: -7.8580848981476