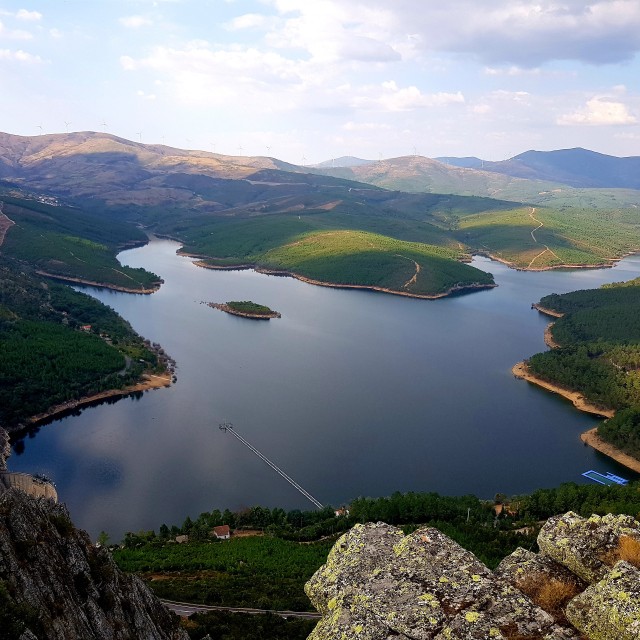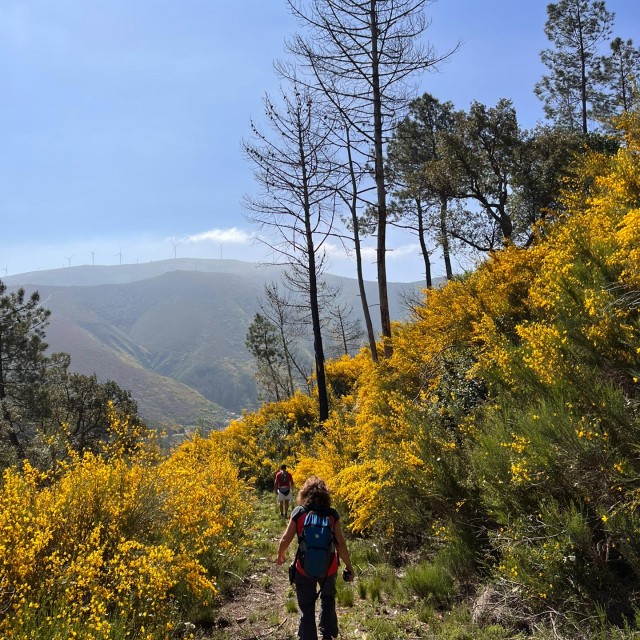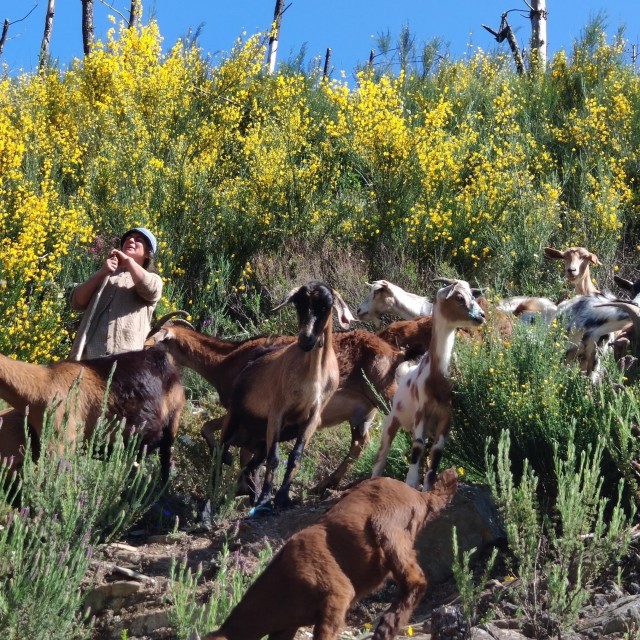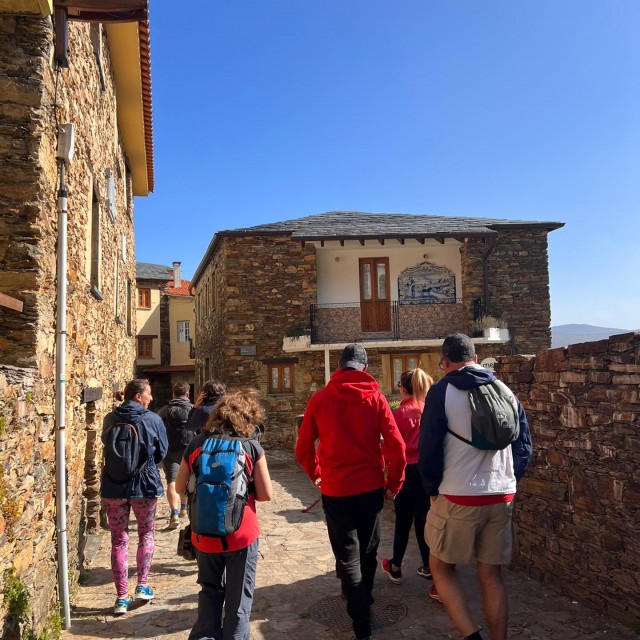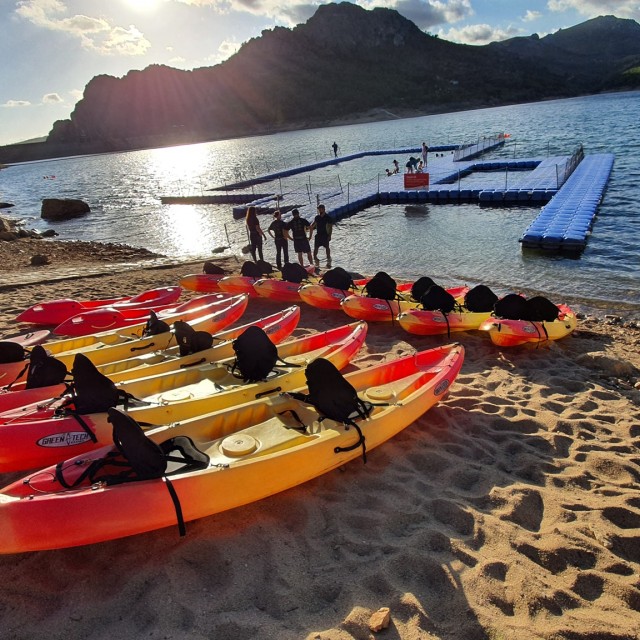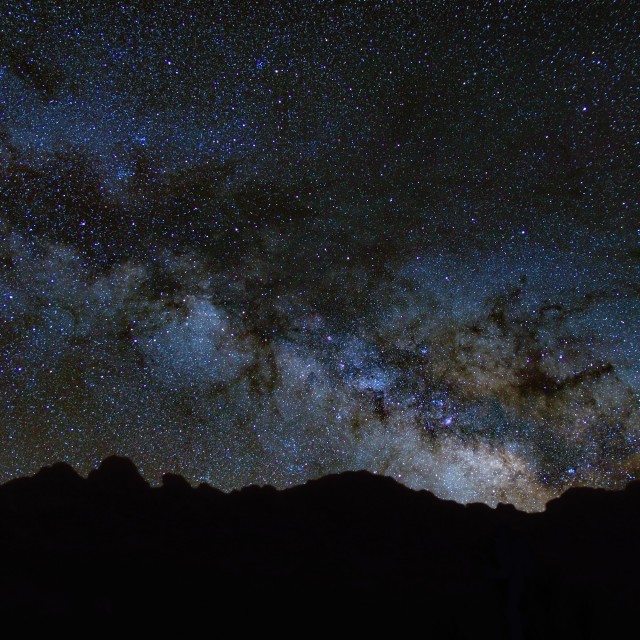 Esta experiência proporciona-lhe várias atividades que o levam a descobrir o dia e a noite na Barragem de Santa Luzia. A aventura começa com um percurso pedestre entre o Poço do Caldeirão, junto a Vidual de Cima, e o Casal da Lapa.

Segue-se um passeio de canoa pelas águas puras e cristalinas da albufeira da Barragem. Até ao final da tarde dispõe de tempo livre que poderá usar para descobrir os melhores locais envolventes para relaxar. O jantar é no Bar da Cal, com vista privilegiada para o afloramento quartzítico em redor.

Entre o jantar e a ceia, desfrute de uma pequena caminhada até Vidual de Baixo onde se poderá deslumbrar com o brilho do céu noturno numa observação conduzida pelo guia Samuel Batista. Esta experiência completa-se com uma sessão fotográfica à luz das estrelas.

Para terminar o dia, uma ceia onde o licor de medronho e a filhó espichada não vão faltar.

Licenças: RNAAT 1198 / 2017 | RNAVT 8348

Surrounding Area
PR8PPS Schist Walking Trail Pampilhosa da Serra Rota do Rio Unhais at 134m
MTB Center Pampilhosa da Serra - Casal da Lapa at 241m
Dam river beach of Santa Luzia at 337m
PR9 PPS - Schist Walking Trail Pampilhosa da Serra - Rota do Velho Unhais at 2.9km
River beach of Lavandeira in Janeiro de Cima at 5.1km
PR 2 FND - Schist Walking Trail Janeiro de Cima - Ó da Barca! at 5.2km
Restaurant Fiado at 5.2km
Paths and tracks at 5.2km
Private buildings from the 17th-18th centuries at 5.2km
Information
Price per person: 50€

Duration: half day

Program:
Start at 2 pm
- Meeting point, with the guide, at Vidual de Cima and start of the pedestrian route from Poço Caldeirão to Casal da Lapa (Bar da Cal)-,
4.5km | 3h | Linear | easy route
- Canoe ride along the reservoir of the Santa Luzia Dam and free time;
- Dinner at Bar da Cal, with a privileged view of the surrounding quartzite outcrop;
- Short walk to Vidual de Baixo (passing the dam wall)
"Stargazing": guided tour and photo session with Samuel Batista;
- Supper | Medronho Regional Liquor accompanied with the region's sweet – Filhó espichada (regional confectionery), tea or coffee;
23:30: End of the program.
Includes:
. Rental of the necessary equipment to practice the indicated activities.
. Safe for all participants.
. Photographic register.

The program is always accompanied by an Epic Land guide.

All prices shown include VAT at the legal rate in force.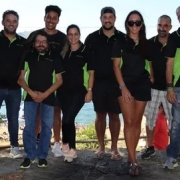 Host
Epic Land
A Epic Land é uma empresa de animação turística e agência de viagens que promove e dinamiza o turismo de aventura e natureza em Portugal, com maior foco no Interior do país, através da realização de inúmeras atividades indoor e outdoor.
Seja em meio aquático ou terrestre, proporcionamos experiências épicas e inesquecíveis para mais tarde repetir!
Com uma equipa jovem e dinâmica, somos os parceiros ideais para quem pretende organizar um dia cheio de aventura e animação, agradando a miúdos e graúdos.
Location
Barragem de Santa Luzia
Latitude: 40.091081390419
Longitude: -7.8529158883666