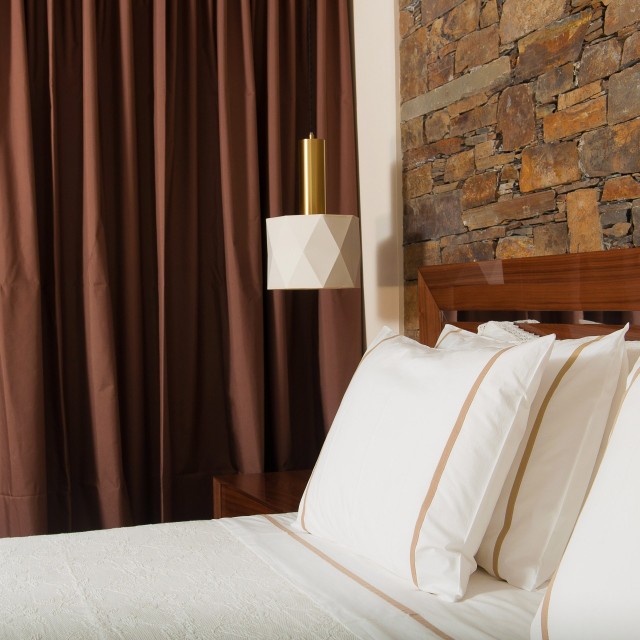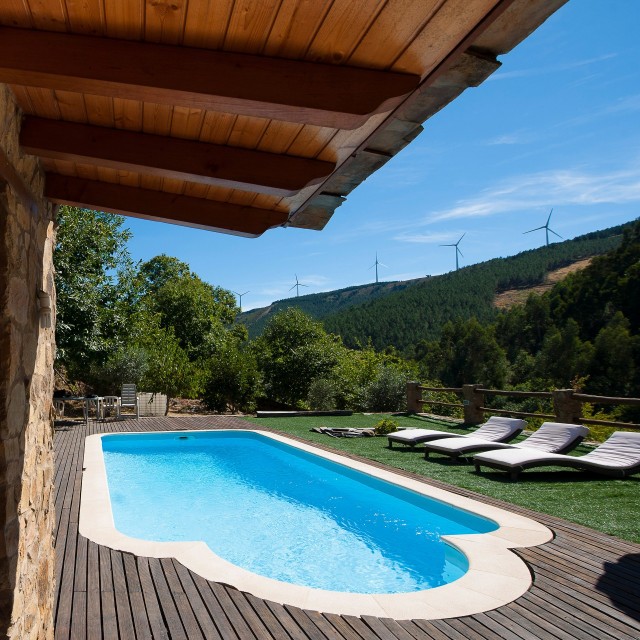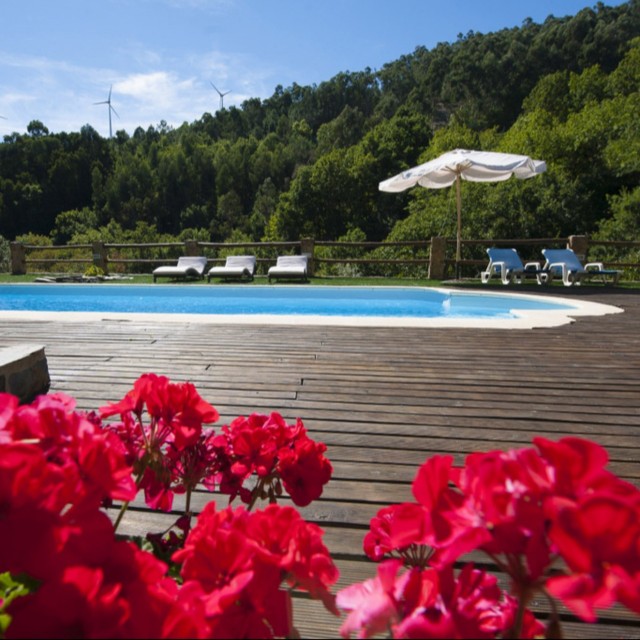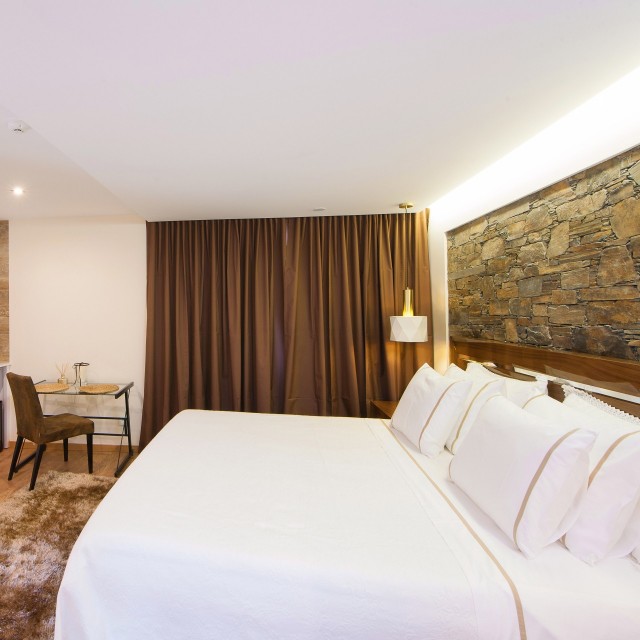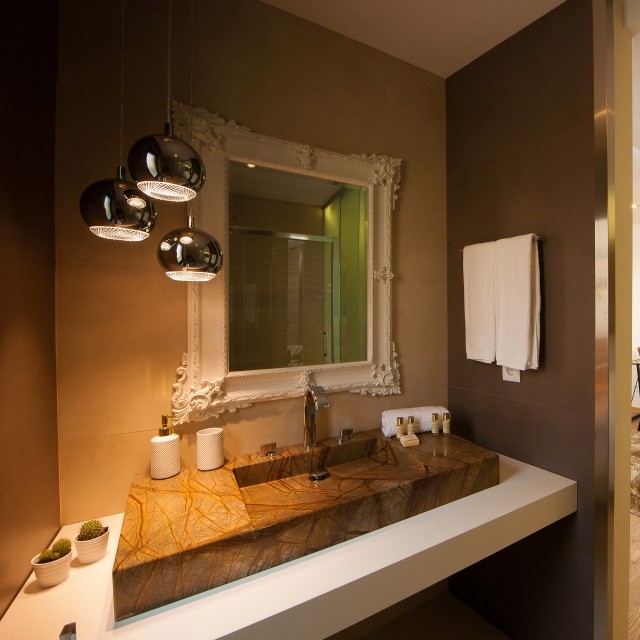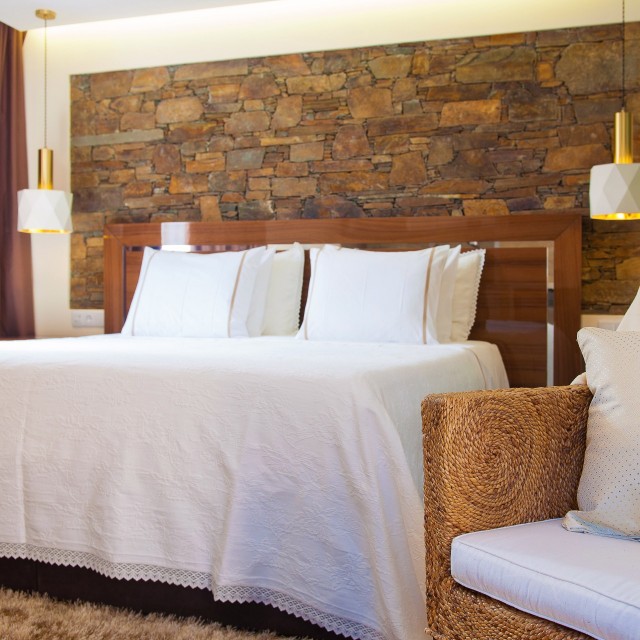 O Mountain Whisper é um lugar mágico situado no coração da Serra da Lousã, na Aldeia do Xisto de Gondramaz. Rodeado de uma enorme beleza natural, este alojamento oferece experiências únicas, que conjugam requinte, conforto e originalidade. A floresta de castanheiros e o sempre presente som da água das cascatas a correr fazem deste um lugar de excelência para momentos a dois.

Porque o romantismo pode e deve ser celebrado todos os dias, o Mountain Whisper preparou o programa Romance no Xisto. O pacote inclui 2 noites para 2 pessoas na Casa da Nogueira, com pequeno-almoço, welcome drink, decoração romântica, garrafa de espumante, roupões de banho e chinelos de quarto.

A Casa da Nogueira é o espaço perfeito para relaxar. O interior é composto por 1 piso em open space com um quarto com lareira que envolve toda a casa. Dispõe de casa de banho privativa tem uma kitchenette onde pode confecionar pequenas refeições.

Licença número: 5074/RNET
Requirements
This experience does doesn't have any features configured
Surrounding Area
Centro BTT Gondramaz at 145m
PR2 MCV - Caminho do Xisto do Gondramaz - Nos Passos do Moleiro at 166m
PR7 LSA - Caminho do Xisto da Lousã - À Descoberta da Floresta at 2.4km
River beach of Louçainha at 4.7km
Nossa Senhora da Piedade Shrine at 5.3km
PR 2 LSA - Caminhos do Xisto - Rota das Aldeias do Xisto da Lousã at 5.4km
PR5 LSA - Caminho do Xisto da Lousã - Rota dos Serranos at 5.4km
Information
Preço do programa de 2 noites para 2 pessoas:
Novembro semana: 208€
Novembro fds: 230€

Inclui:
- 2 noites para 2 pessoas em Casinha de Xisto (Quarto, WC, sala e cozinha equipada);
- Pequeno-Almoço na Casa;
- Welcome Drink;
- Decoração romântica no quarto;
- Garrafa de espumante;
- Roupões de banho e chinelos de quarto;
- Internet Wi-Fi;
- Estacionamento Gratuito;
- Late check-out (sujeito a disponibilidade).

Política de cancelamento:
- Cancelamento sem custos até 15 dias antes da data de chegada.
- Em caso de cancelamento tardio ou não comparência, será cobrado 100% do valor da reserva.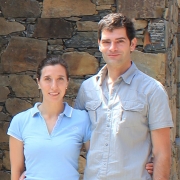 Host
Margarida Amaral
With a master's degree in architecture, she moved to the schist village of Gondramaz after finishing her course in Coimbra. A keen nature lover, with a special fondness for the Serra da Lousã, she had no problem about moving there. She established Mountain Whisper in 2013, with just three houses, and it has been expanding ever since. The link with nature and architecture is the key factor for the whole concept underlying the creation of these Mountain Whisper houses.
Location
Largo do Leão, Gondramaz Miranda do Corvo 3200-533
Latitude: 40.061587871338
Longitude: -8.272404271164