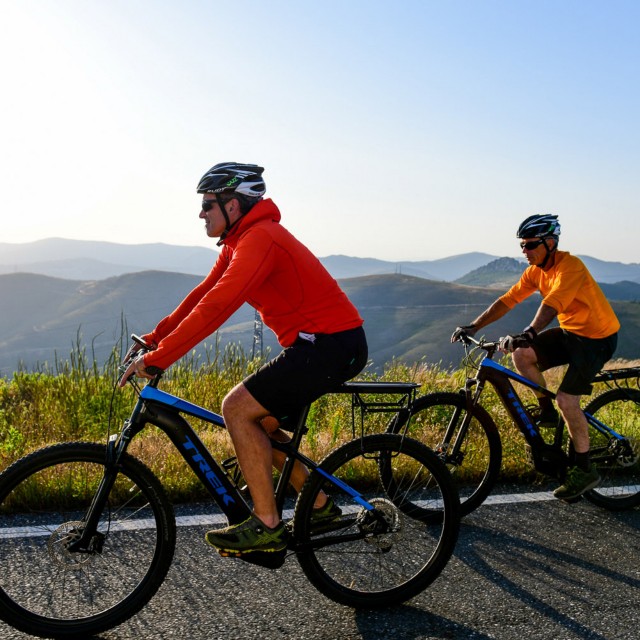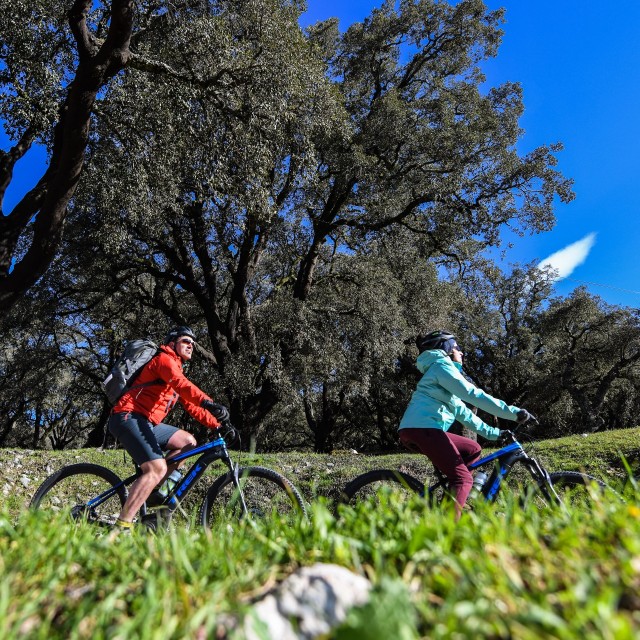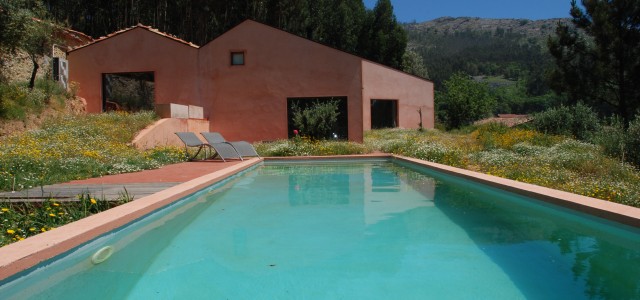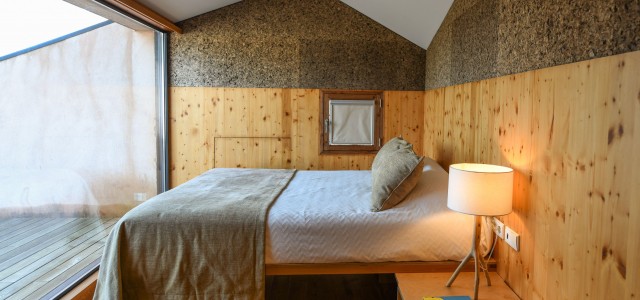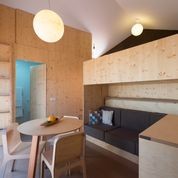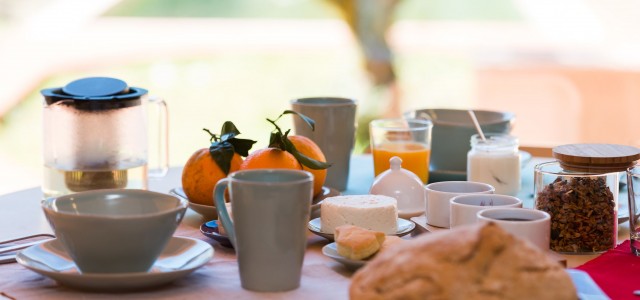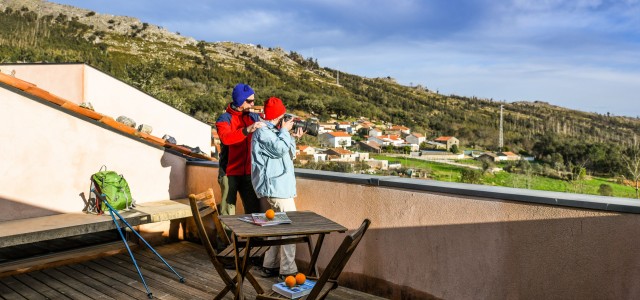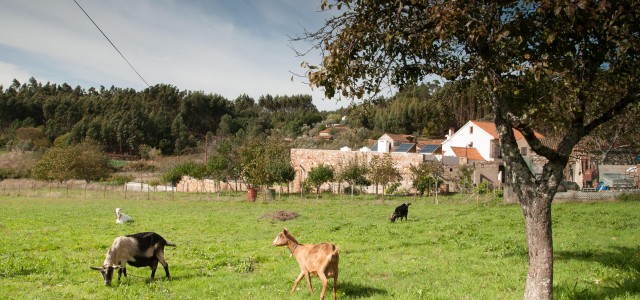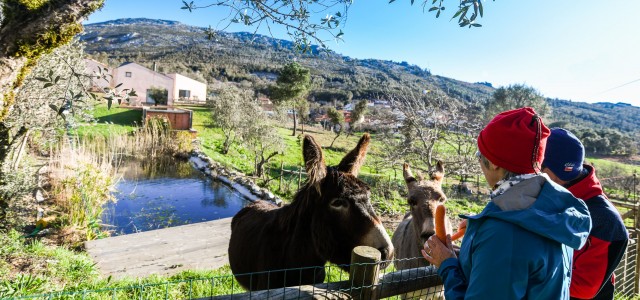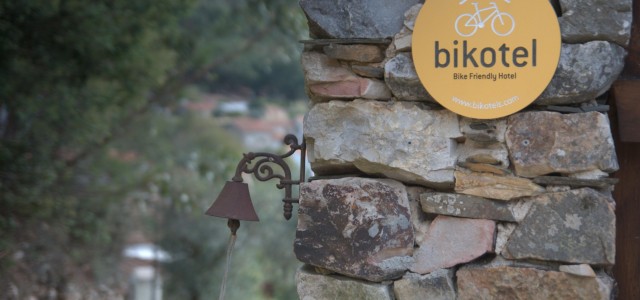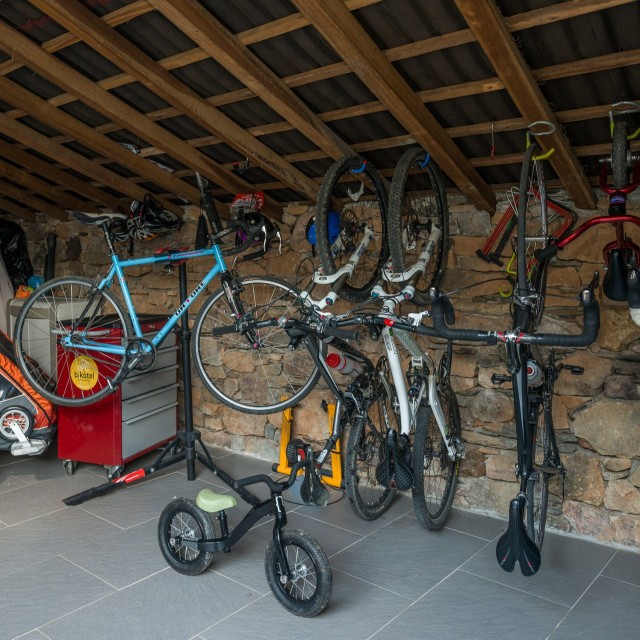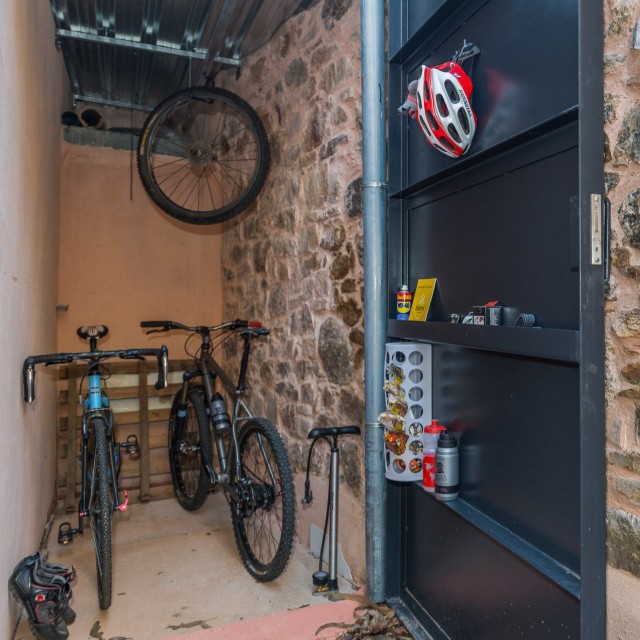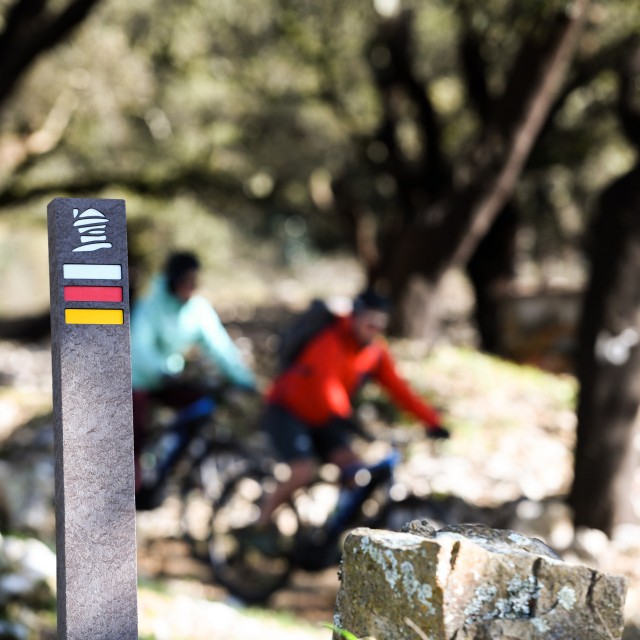 A weekend of cycling for three, with family or friends, using electric bikes effortlessly to enjoy the Lousã and Sicó mountain paths. This is the proposal of Vale do Ninho Nature Houses, which takes you to visit Aldeias do Xisto, river beaches and other points of interest in the region.

There are 3 routes available. Whatever you choose, you'll get to know the Aldeias do Xisto, enjoy the beautiful landscapes that surround them, taste delicious delicacies, get to know places full of history and identity and, most probably, come across the many wild deer that roam the mountains. And the best thing is that you don't have to think about logistics: in this first Bikotel in Portugal, there are bicycles for all ages!

ROUTES

> Route 1: Ferraria de São João Loop (35 km)
You will get to know the Aldeia do Xisto of Casal de São Simão, where you can refresh yourself at the Fragas de São Simão River Beach, a few minutes away. The route is circular and returns to the Aldeia do Xisto of Ferraria de São João.

> Route 2: Sicó Loop (53 km)
You will cycle to the famous Rabaçal Village. A longer stop is essential to taste the cheese, visit the Roman Villa, enjoy the view from Germanelo and the castle of King Afonso Henriques. The route is circular, returning to the Aldeia do Xisto of Ferraria de São João.

> Route 3: Ferraria de São João - Gondramaz (51 km)
This route takes you to the Aldeia do Xisto of Gondramaz. You can choose to take a detour and visit the town of Penela and its castle. On this tour, you can also relax on the Louçainha River Beach, a place where greenery and absolute tranquillity prevail. The route is circular and returns to the Aldeia do Xisto of Ferraria de São João..

License: 5680/RNET
Requirements
This experience does doesn't have any features configured
Surrounding Area
MTB Center Ferraria São João at 99m
Misericórdia range at 4.8km
River beach of Louçainha at 6.2km
Restaurant Varanda do Casal at 6.3km
PR1 FVN - Schist Walking Trail Casal de S. Simão Descida às Fragas at 6.3km
São Simão Chapel at 6.4km
Shop in Casal de S. Simão at 6.4km
Fragas de São Simão river beach at 6.5km
Fragas de São Simão Walkways at 6.5km
River beach of Ana de Aviz at 7.1km
Information
Price: 400€/3 people

It includes:
> 2 nights with breakfast included in one of Vale do Ninho's houses;
> 2 e-bike routes (presentation + mobile application to follow the route).

Extra services:
> Dinner delivered to the house - 30 euros per person
> Packed lunch - 15 euros per person.
> Rental of electric bicycle - 60 euros per person

NOTE: The programme does not include bicycles.

All prices shown include VAT at the legal rate in force.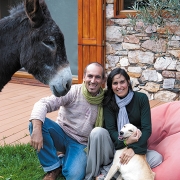 Host
Sofia e Pedro Pedrosa
Your hosts are Pedro and Sofia. Passionate about nature and mountain and country life, they changed their lives by moving from the native city, to bring up their family in this village. They now live here with the children, Tomás and Leonor, both of whom were born in the village, and their extended family of three dogs, two cats, two donkeys and three chickens. Travelling, walking, running and biking form part of the life they chose and where welcoming guests is always a pleasure, made extra special through sharing experiences and the good times in life.
Location
Ferraria de São João, Penela 3230-018
Latitude: 39.973659002626
Longitude: -8.3265529325409