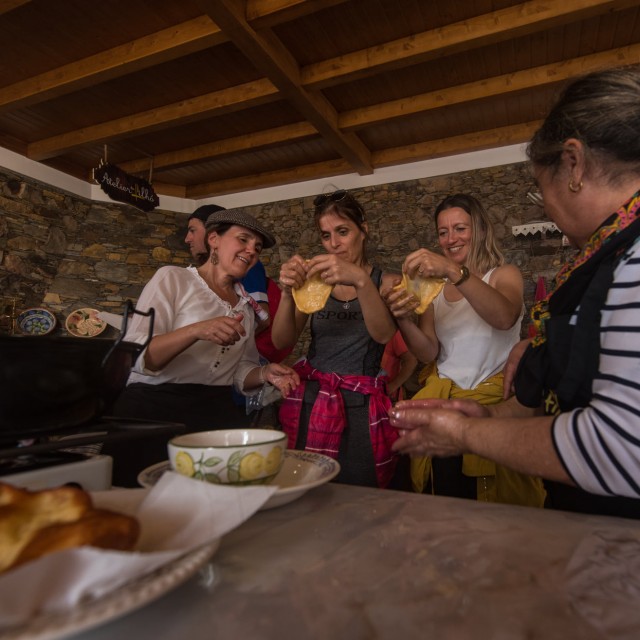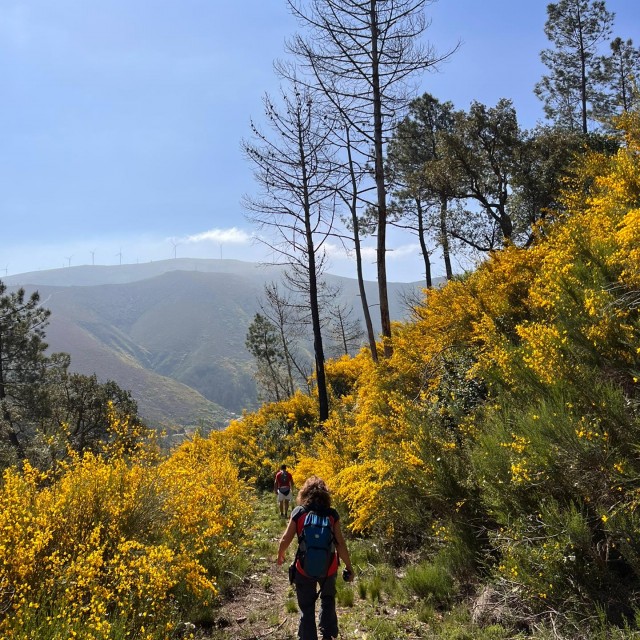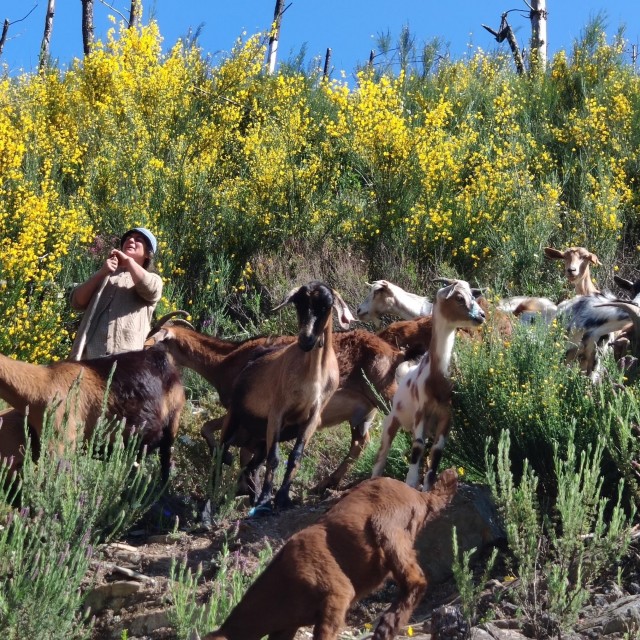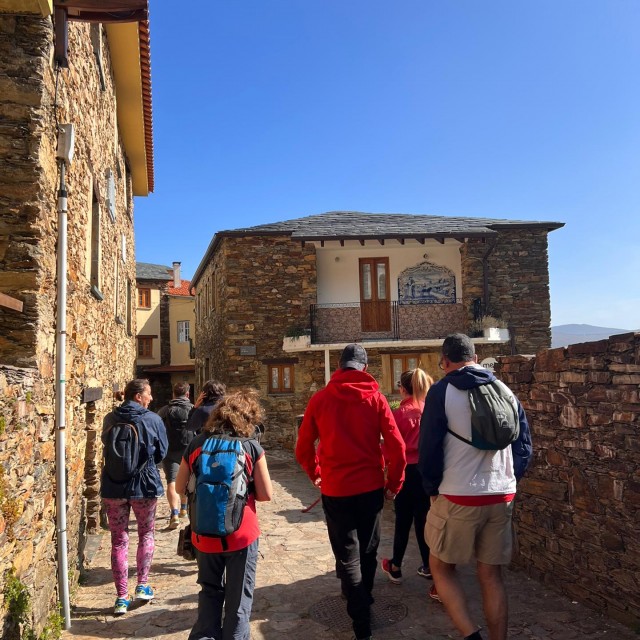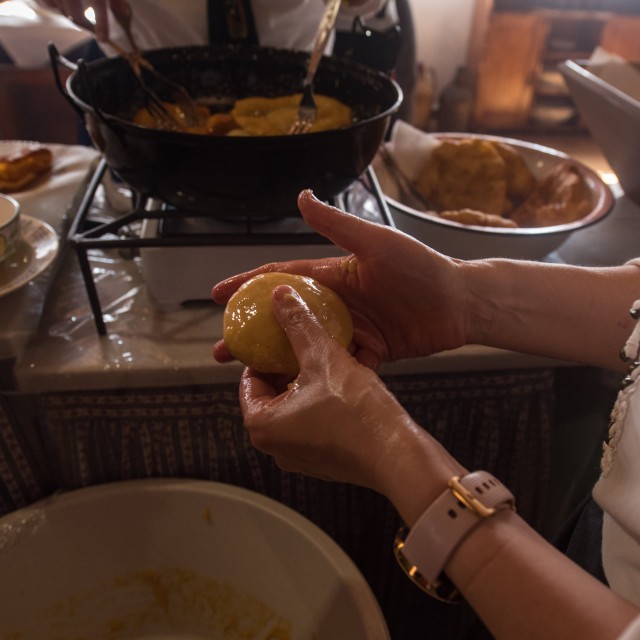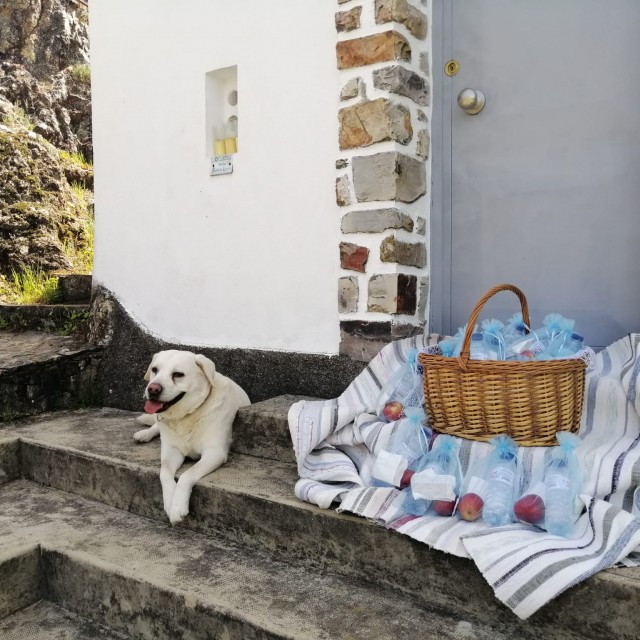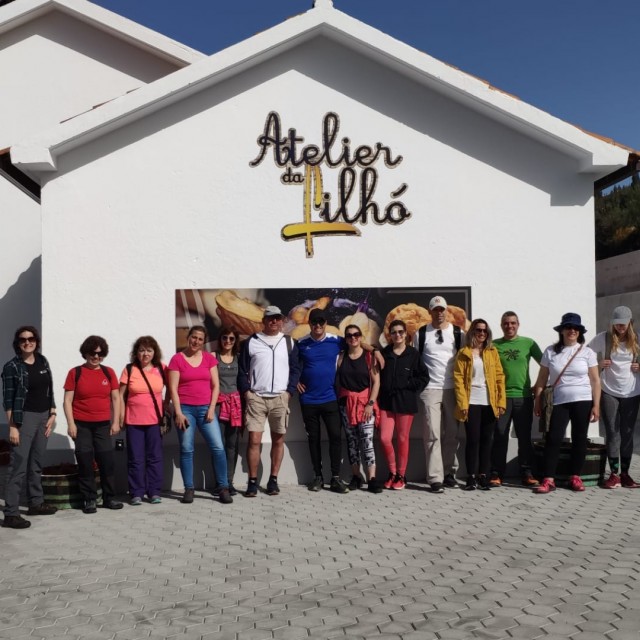 A Pampilhosa da Serra, Centro da Natureza, é um território imenso, de natureza a perder de vista. Um território singular, de gentes afáveis, montanhas ora de encostas suaves, ora de vales profundos, rios e ribeiros de águas cristalinas e uma cultura e gastronomia invejáveis.

O dia começa com uma caminhada do Cabril ao Vidual, onde pode aprender os hábitos e costumes destas gentes através do Workshop da Filhó Espichada, com direito a degustação deste doce típico. Durante o almoço, todos os sentidos são colocados à prova com uma refeição de paladar tradicional servida num restaurante típico. No período da tarde, tem a oportunidade de conhecer a maravilhosa Aldeia do Xisto de Fajão, através de uma pequena visita guiada. No final, faça o seu melhor sorriso para a sessão fotográfica.

Licença RNAAT - 1198/2017

Surrounding Area
PR8PPS Schist Walking Trail Pampilhosa da Serra Rota do Rio Unhais at 2.2km
MTB Center Pampilhosa da Serra - Casal da Lapa at 2.3km
Dam river beach of Santa Luzia at 2.3km
PR9 PPS - Schist Walking Trail Pampilhosa da Serra - Rota do Velho Unhais at 2.7km
River beach of Lavandeira in Janeiro de Cima at 6.9km
PR 2 FND - Schist Walking Trail Janeiro de Cima - Ó da Barca! at 7km
Private buildings from the 17th-18th centuries at 7km
Loja Aldeias do Xisto Shop window in Casa das Tecedeiras at 7km
Information
Preço: 75€/pessoa

Programa:
09h00 - Caminhada Pedestre Cabril - Vidual | workshop da Filhó Espichada
13h00 - Almoço Restaurante Típico
15h00 - Visita Aldeia de Fajão

Inclui:
. Monitorização;
. Aluguer do equipamento inerente à prática da atividade;
. Seguro para todos os participantes;
. Registo fotográfico.

Todos os preços apresentados incluem IVA à taxa legal em vigor.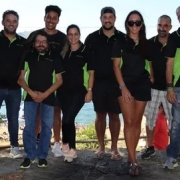 Host
Epic Land
Epic Land is a tourist animation company and travel agency that promotes and dynamizes adventure and nature tourism in Portugal, with a greater focus on the interior of the country, by carrying out numerous indoor and outdoor activities.
Whether in water or land, we provide epic and unforgettable experiences to repeat later!
With a young and dynamic team, we are the ideal partners for those who want to organize a day full of adventure and entertainment, pleasing children and adults alike.
Location
Antiga Escola primária do Cabril
Latitude: 40.089115423602
Longitude: -7.877246