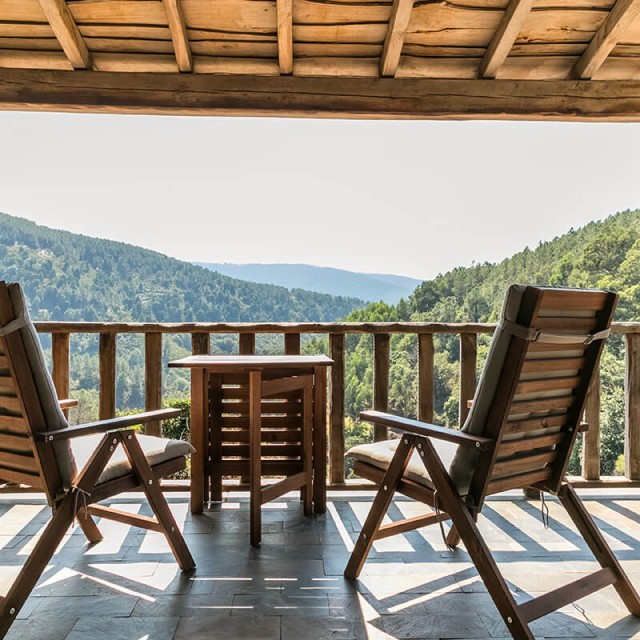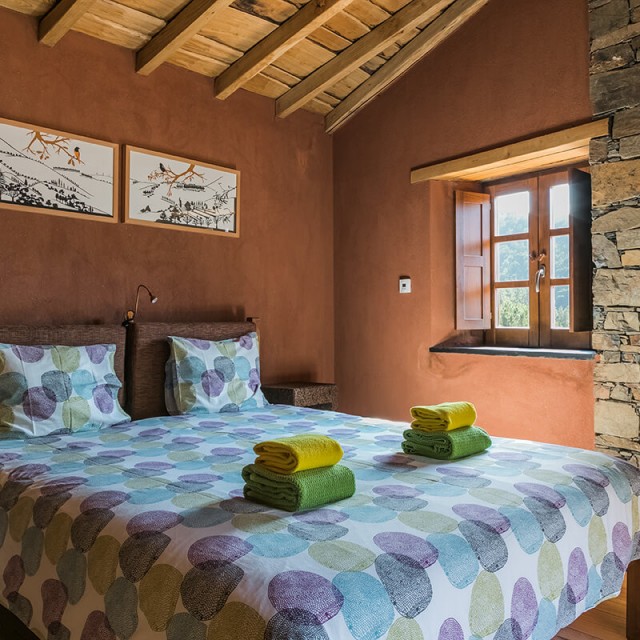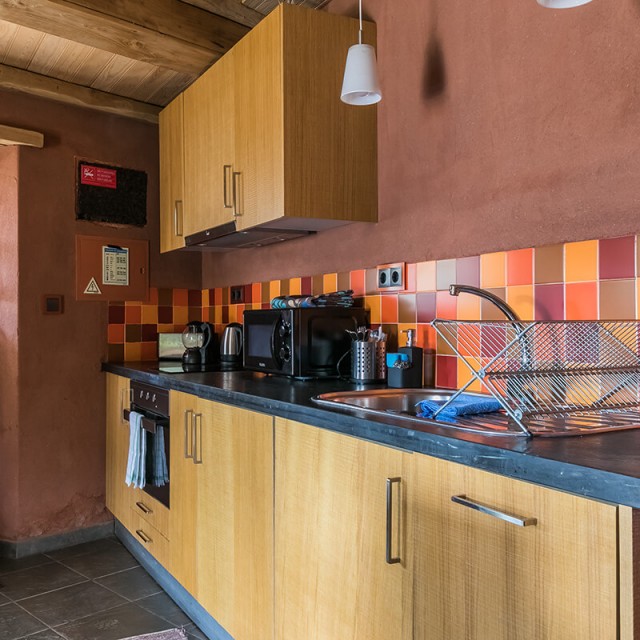 Para que possa usufruir da melhor forma do Trilhos do Abutres, um dos eventos mais emblemáticos das Aldeias do Xisto, preparámos um programa de 2 noites para 2 pessoas na Casa da Árvore, na Aldeia do Xisto da Cerdeira, com oferta de 2 inscrições para a prova de 30 Km.

A 12.ª edição da competição, a decorrer de 26 a 28 de janeiro de 2024, conta com as habituais três provas principais: no dia 27 de janeiro, decorre o Ultra Trail Trilhos dos Abutres, com 50 quilómetros e 2.500 metros de desnível positivo; o Trilhos dos Abutres, com 30 quilómetros e 1.500 metros de desnível positivo, decorre no dia seguinte; também a 28 de janeiro, acontece o Mini Trilhos dos Abutres, com aproximadamente 21 quilómetros e 835 metros de desnível positivo. A iniciativa conta ainda, no dia 26 de janeiro, com o "Trilhos Júnior José Godinho", direcionado para os mais novos, e o Trail Inclusivo, para pessoas com vários tipos de incapacidades.

Com uma grande varanda e uma vista deslumbrante sobre o vale da Ribeira da Cerdeira, a Casa da Árvore é ideal para quem se quer deixar inspirar pelas cores da natureza.
A entrada na casa faz-se pelo piso térreo, que dá acesso a uma zona social com cozinha, zona de refeições e uma acolhedora zona de estar, com salamandra, um confortável sofá-cama e um cadeirão. Subindo as escadas, acede-se ao piso superior que tem um quarto de casal, uma casa de banho e uma outra varanda onde se avista a piscina natural da aldeia.

Casa da Árvore: 5160/TER / Registo Nacional de Agente de Animação Turística n.º 135/2021
Requirements
This experience does doesn't have any features configured
Surrounding Area
Nossa Senhora de Fátima Chapel at 31m
PR4 LSA - Schist Walking Trail Lousã - Rota das Quatro Aldeias at 1.7km
Nossa Senhora da Piedade Shrine at 3.4km
River beach of Senhora da Piedade at 3.5km
PR 2 LSA - Schist Walking Trail Rota das Aldeias do Xisto da Lousã at 3.5km
PR5 LSA - Schist Walking Trail Lousã - Rota dos Serranos at 3.6km
Information
Inclui
Oferta de inscrição na prova "Trilho dos Abutres" (*)
2 noites para 2 pessoas na Casa da Árvore
Pequeno-almoço
Late check-out

Extras:
Crianças até 11 anos – 20€/noite;
Adultos ou jovens com 12 ou mais anos – 30€/noite;
Bebé caso necessite de berço – 20€/casa;
Animais de estimação – 20€/animal.
Jantar (entregue na casa) – 30€/pessoa/refeição.

Notas:
(*) A oferta de inscrição numa prova "Trilho dos Abutres" é limitada à disponibilidade e a um máximo de duas inscrições por reserva.

Todos os preços apresentados incluem IVA à taxa legal em vigor.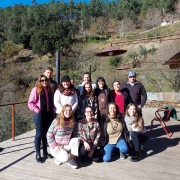 Host
Equipa Cerdeira Home for Creativity
Situated in the beautiful mountains of Serra da Lousã, in central Portugal, Cerdeira is the perfect Schist Village for your next getaway. Here, the unique relationship between nature, art and comfort offers the freedom to live, relax and create in a truly authentic way.

The Cerdeira Home for Creativity project emerged from the love and affection of two families who decided to rebuild the traditional houses of the village, maintaining their authenticity and uniqueness. These two families were joined by several people who are in the village every day to welcome you with a smile.
Location
Lugar da Cerdeira, Lousã 3200-509
Latitude: 40.0938462242
Longitude: -8.1948009325408