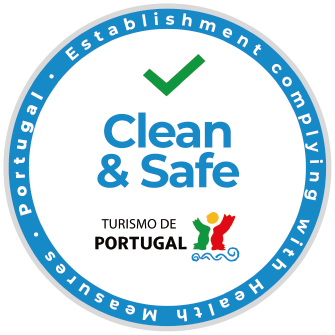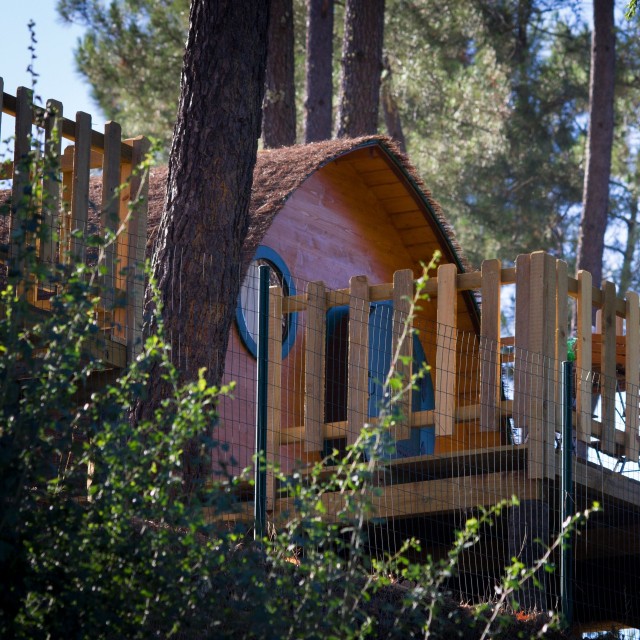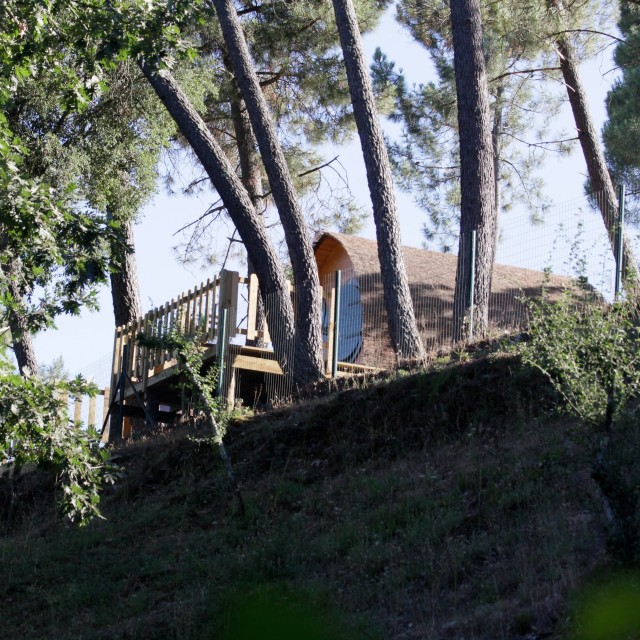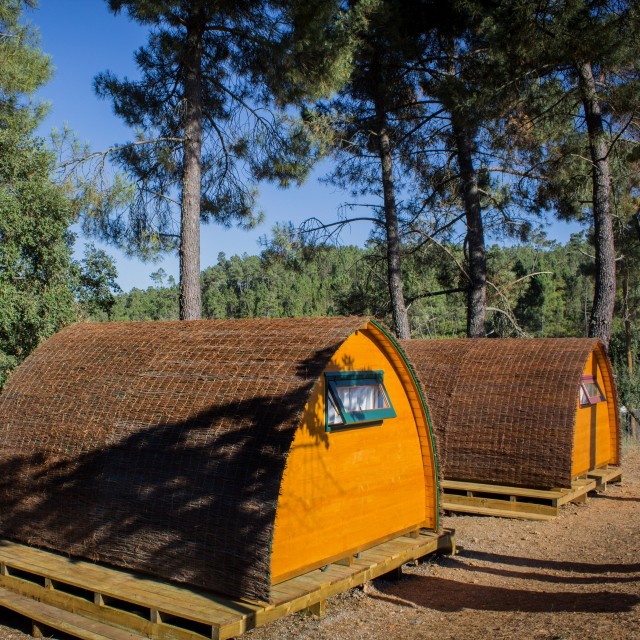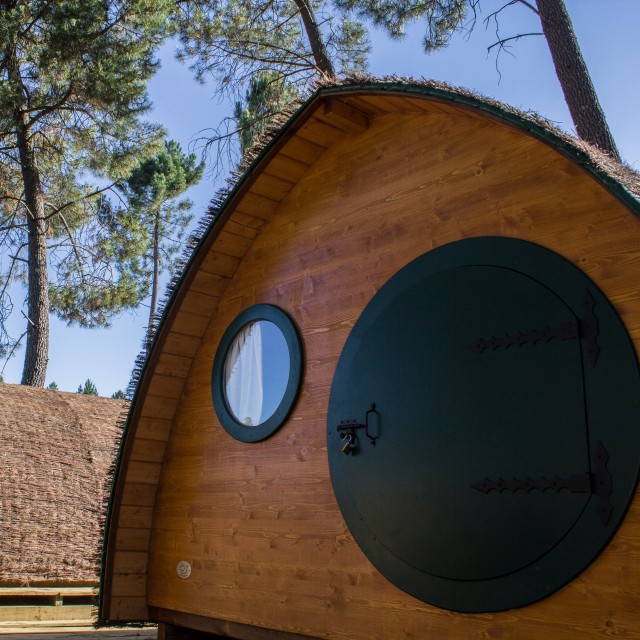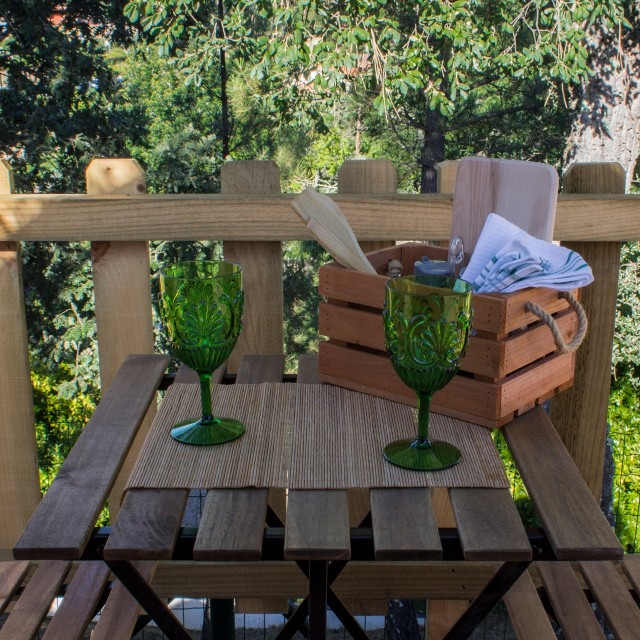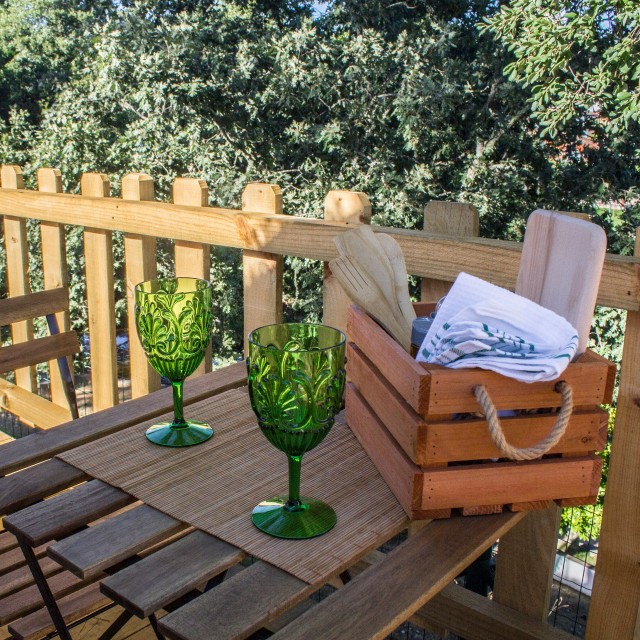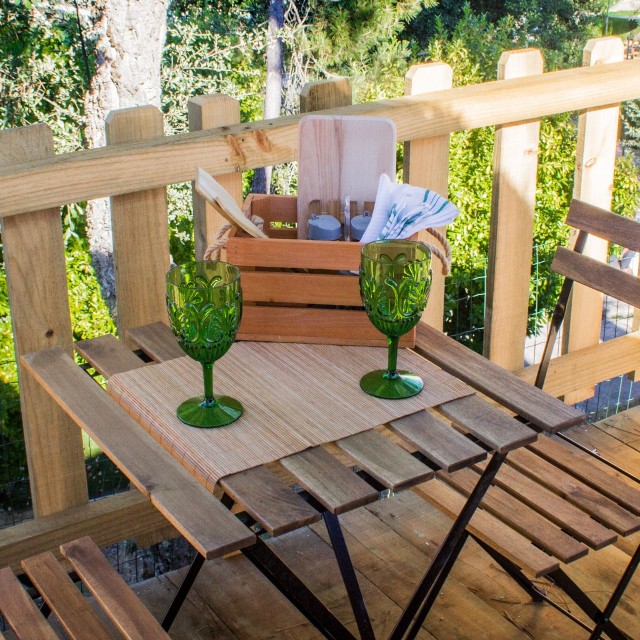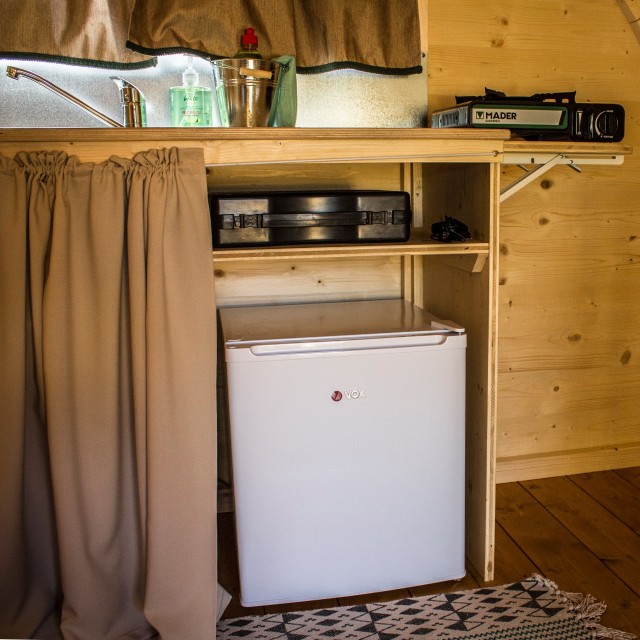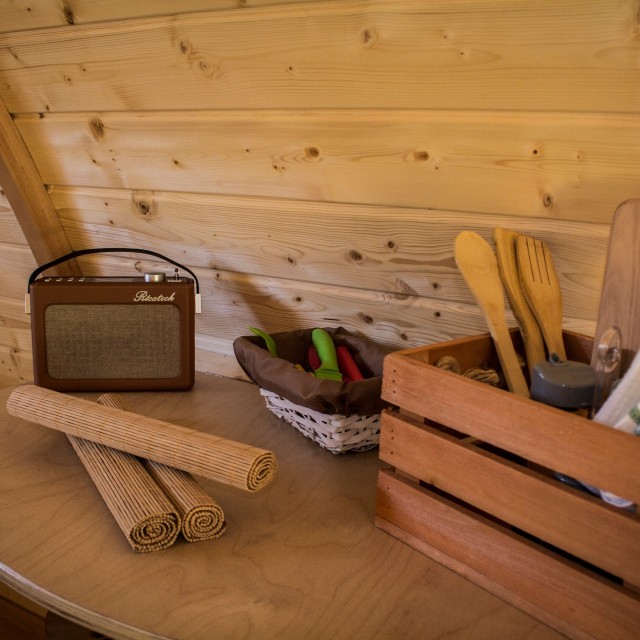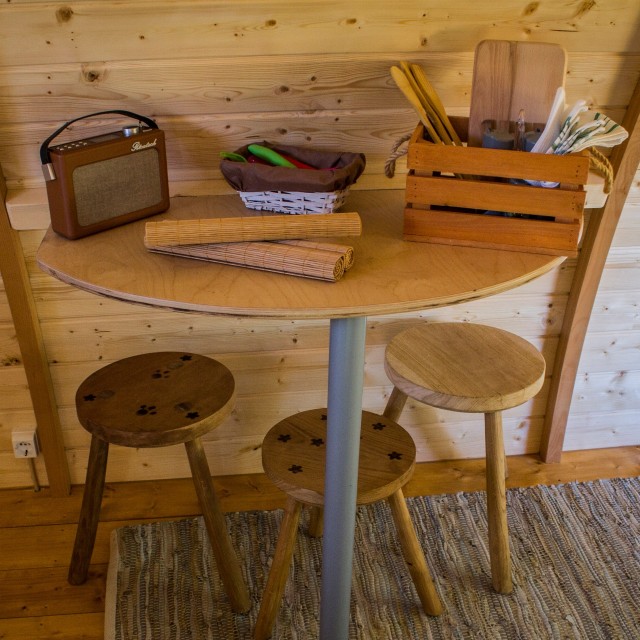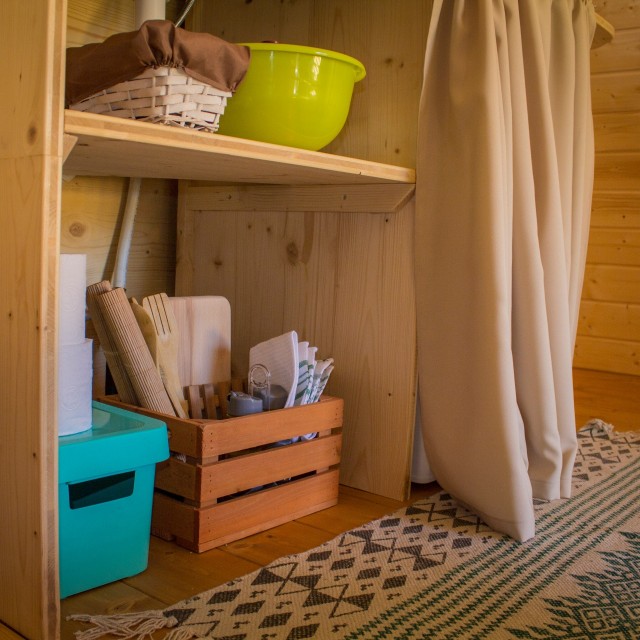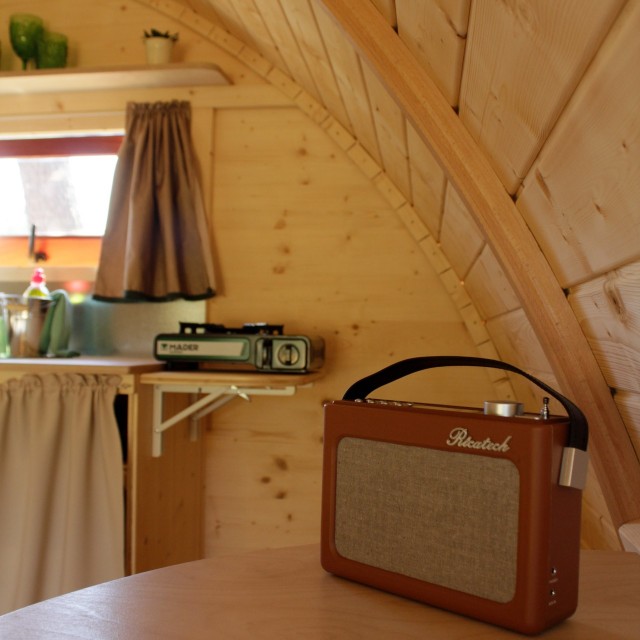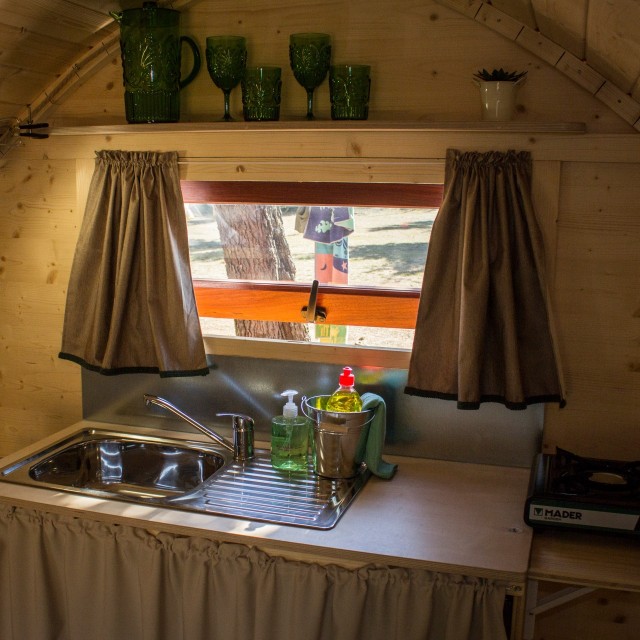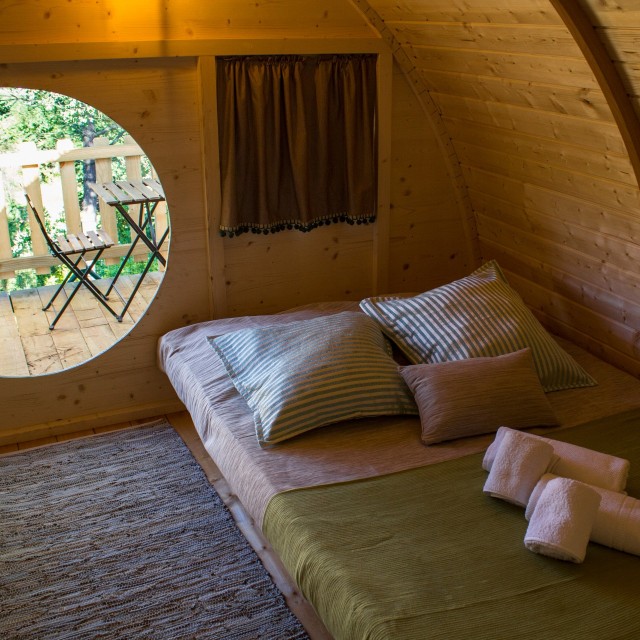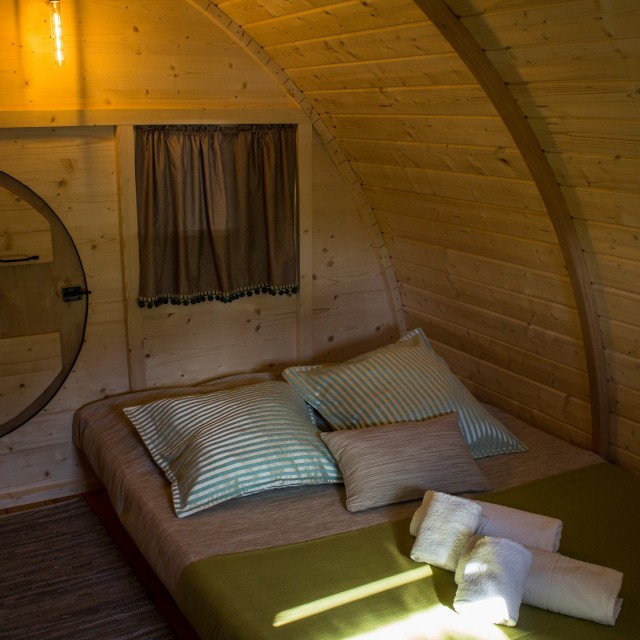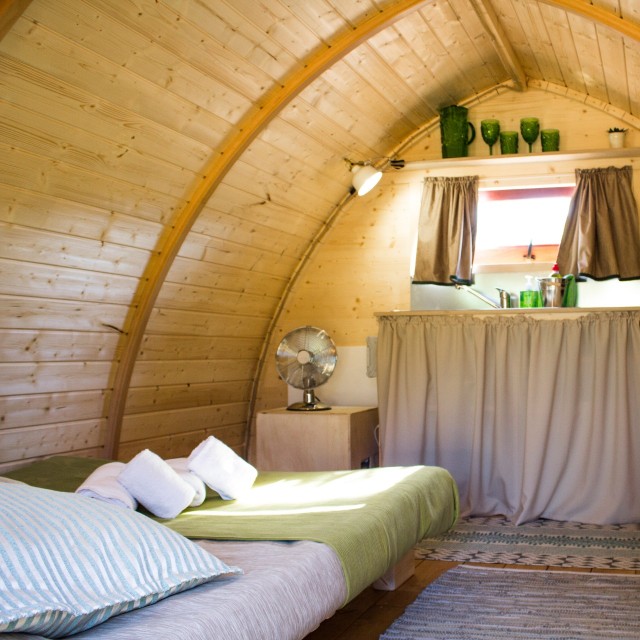 Camping Oleiros, in the village of Oleiros, combines modern facilities and values with a close and responsible relationship with the natural surroundings. Located on one of the banks of the Ribeira de Oleiros, the campsite is just a short walk from Açude Pinto River Beach, surrounded by protected woodland that gives the area freshness, peace and quiet and privacy.

The small wooden houses, in the style of hobbit houses, are ideal for nature lovers who don't want to sacrifice comfort. From the outside balcony of the Green Hobbit House, equipped with kitchenette and double bed, you can enjoy a fine view over the river beach and relax to the sounds of nature.

Surrounding Area
River beach of Açude Pinto at 257m
Restaurante Callum at 1.6km
Aldeias do Xisto Shop window in Santa Margarida Hotel at 1.6km
Restaurante Adega dos Apalaches at 6.9km
Chapel of S. Sebastião at 8.6km
St. Tiago Maior Parish Church at 8.6km
Schist bridges over the river Alvelos at 8.6km
Nossa Senhora da Nazaré Chapel at 8.6km
Misericórdia Church at 8.6km
Information
Check-in: 15h00 - 18h00
Check-out: 9h00 - 12h00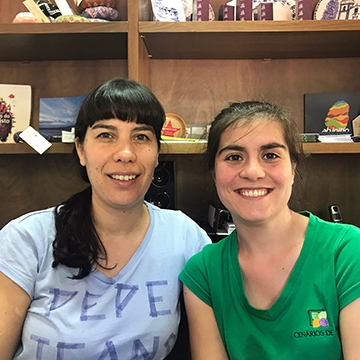 Host
Nelma Antunes e Cristina Esteves
Cenários de Cor unit is an entity created by two young local businessmen, who believed in the revitalisation of tourism in the valleys of the region. On arrival at Camping Oleiros, one of our two staff members, Nelma or Cristina, will always be available to welcome you. You will discover that this warm welcome is characteristic of the region. House and winery doors are always open to passers-by here.
Location
s/ nome, Açude Pinto, Oleiros 6160-301
Latitude: 39.920918597956
Longitude: -7.8929065767212