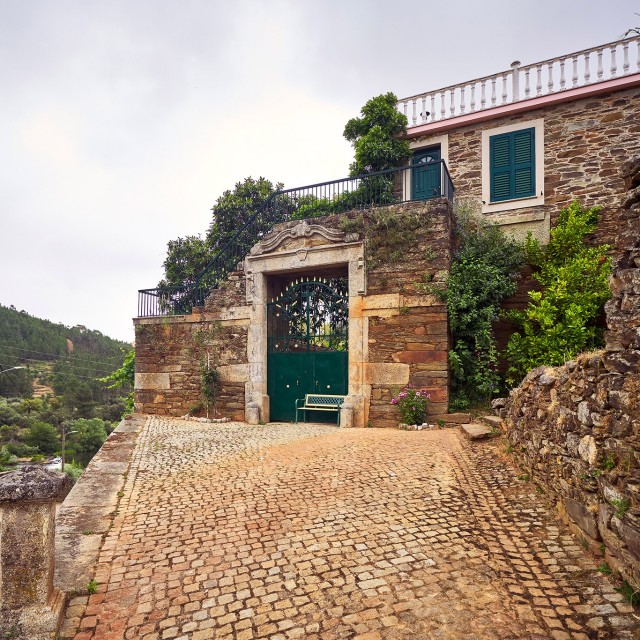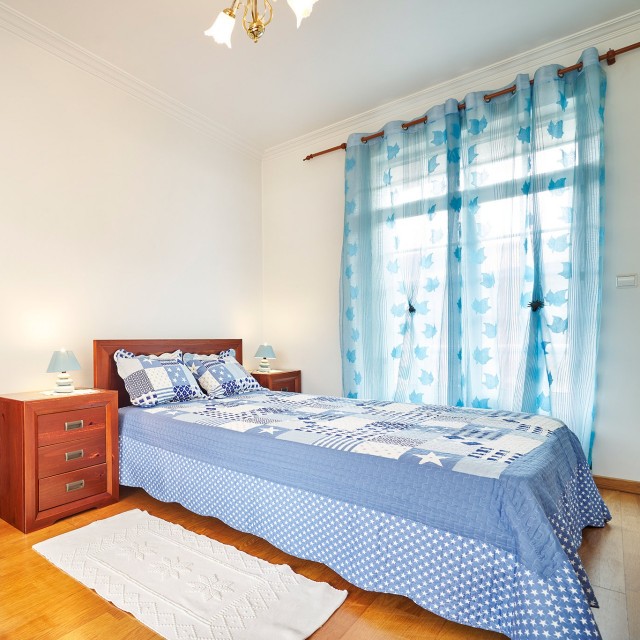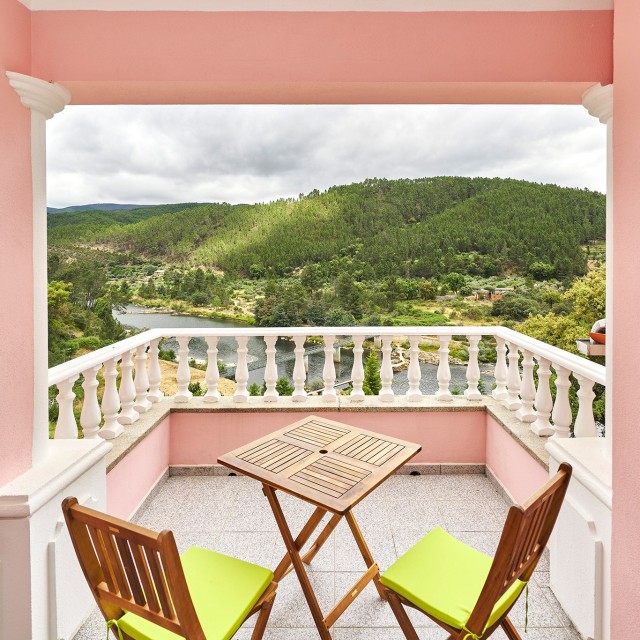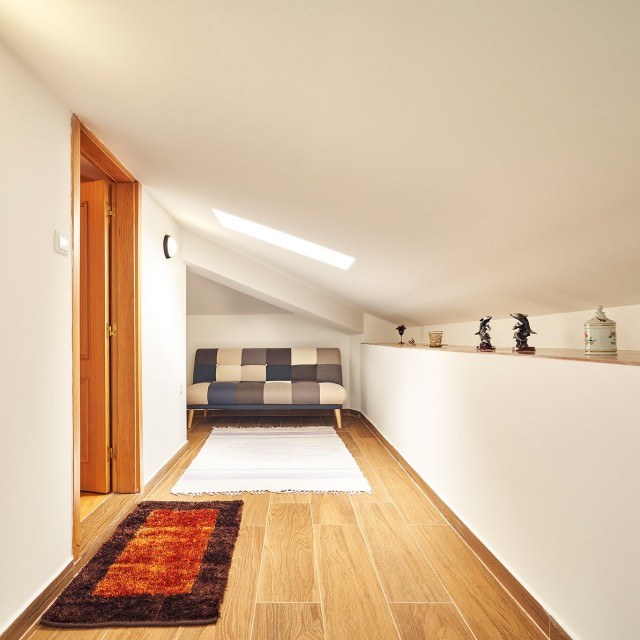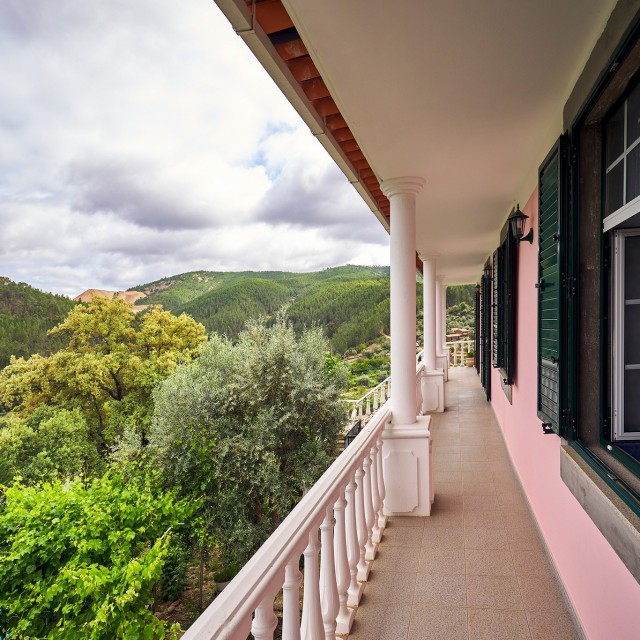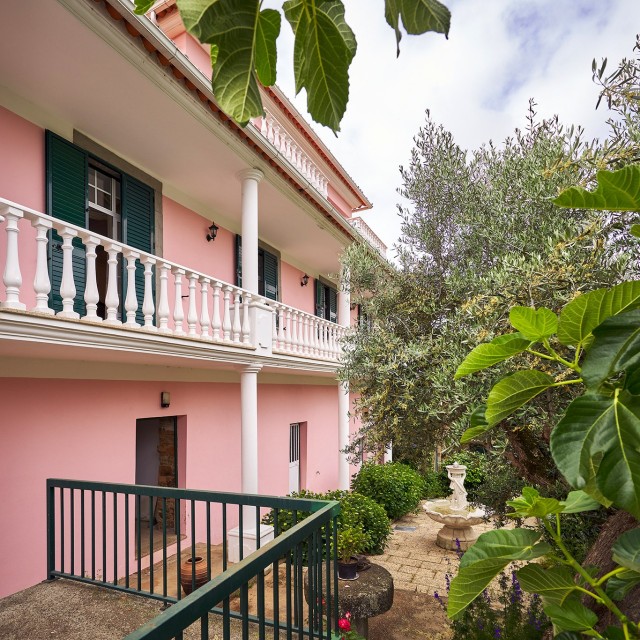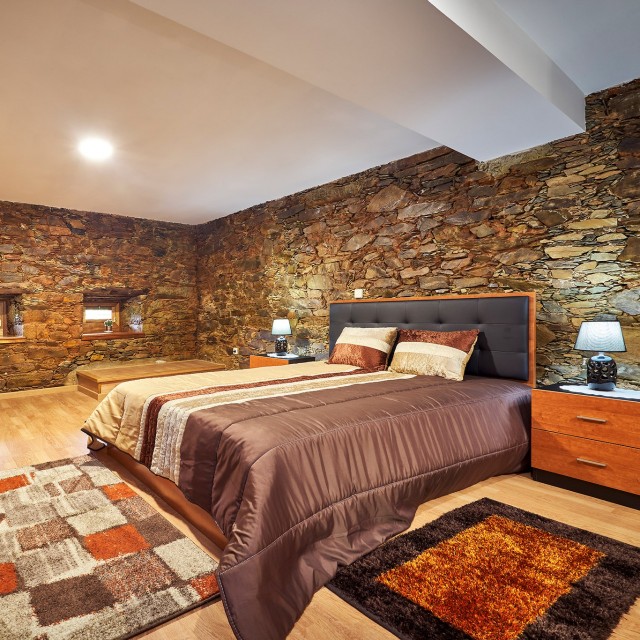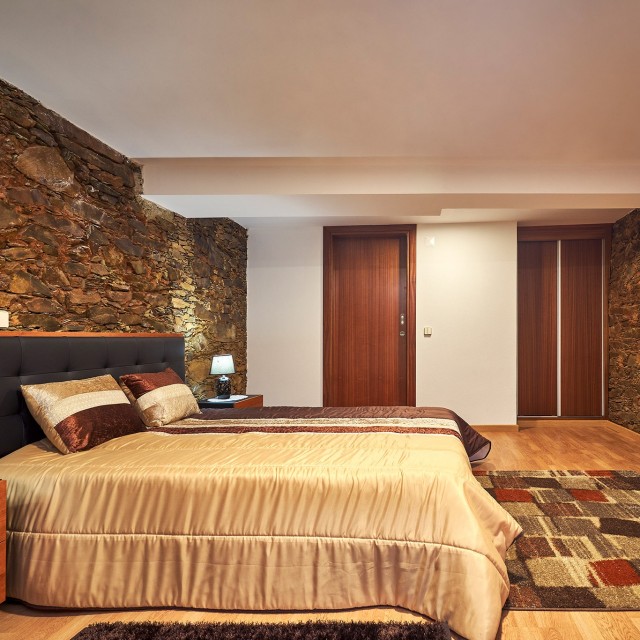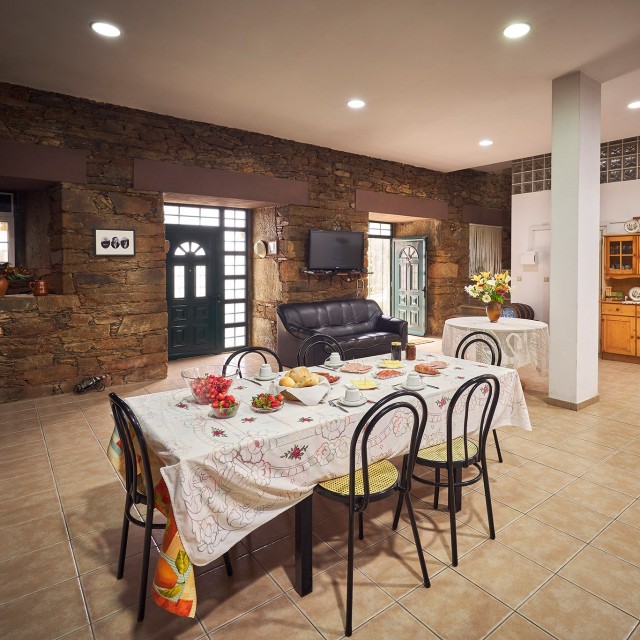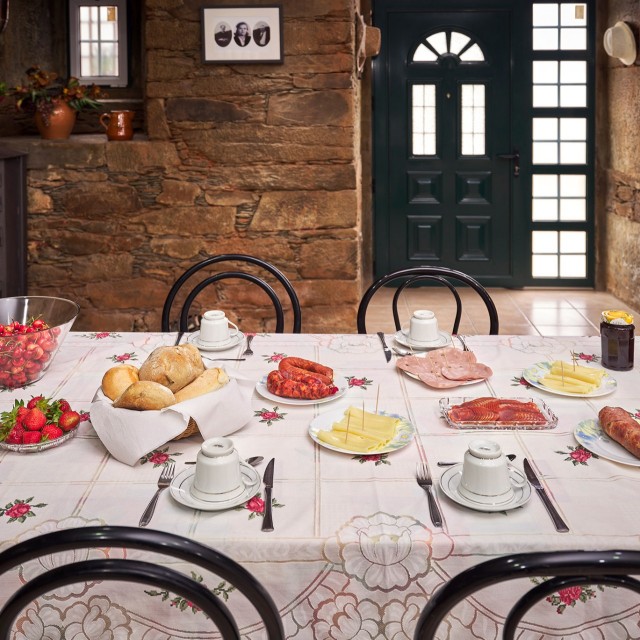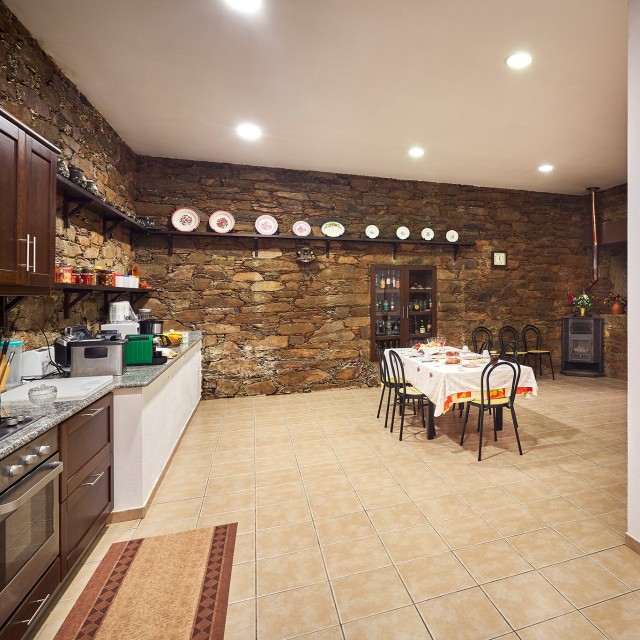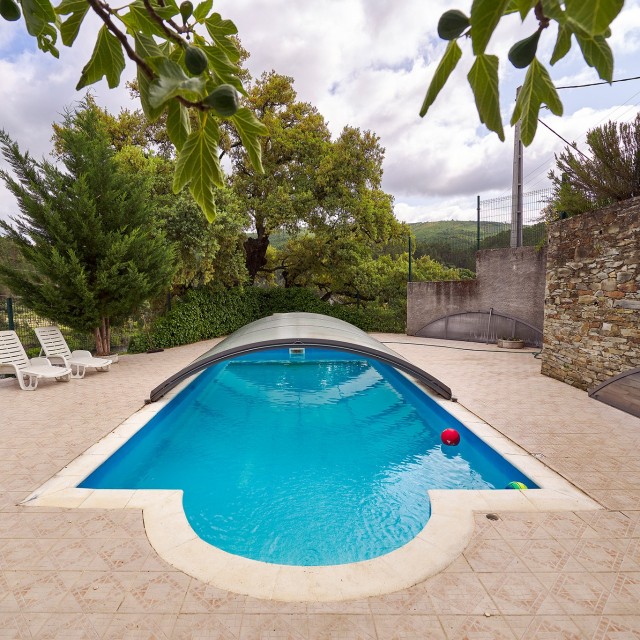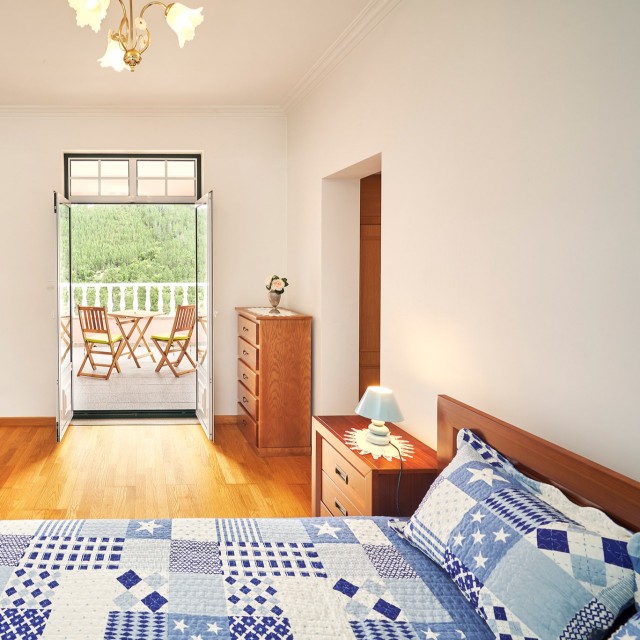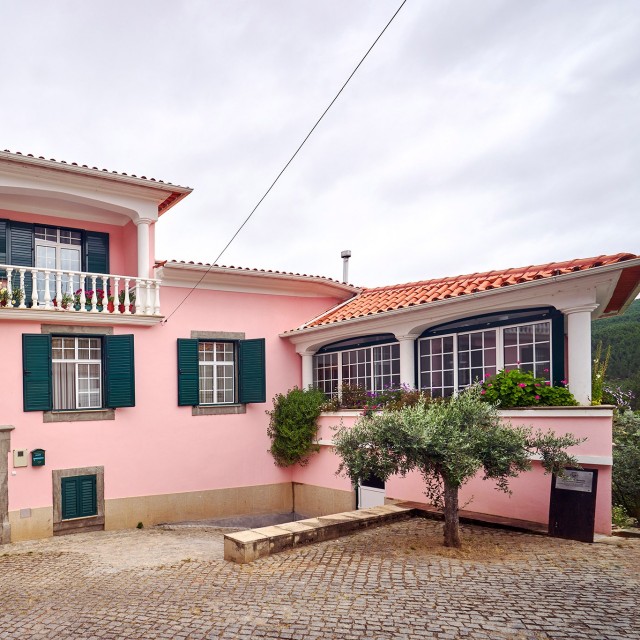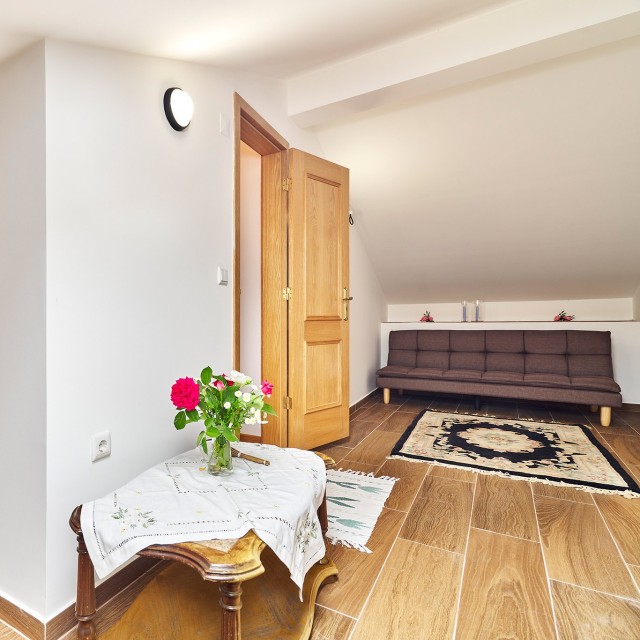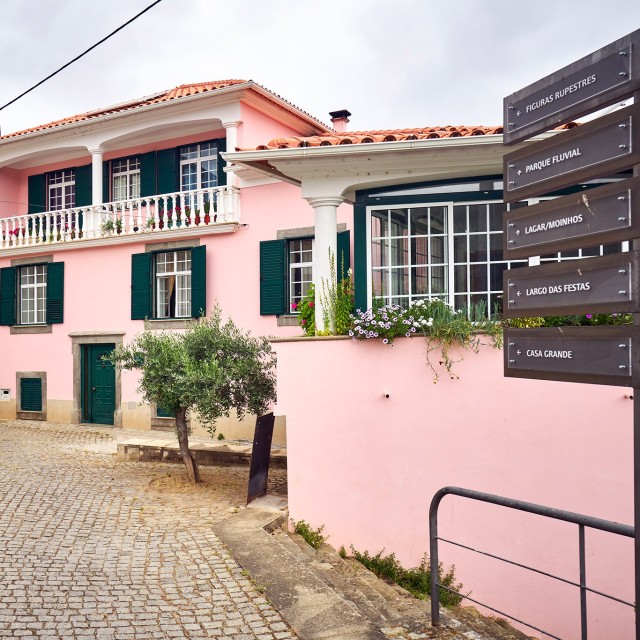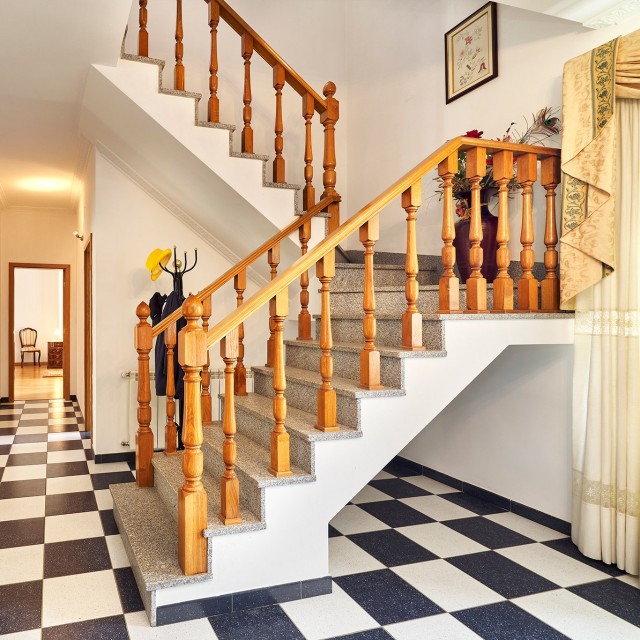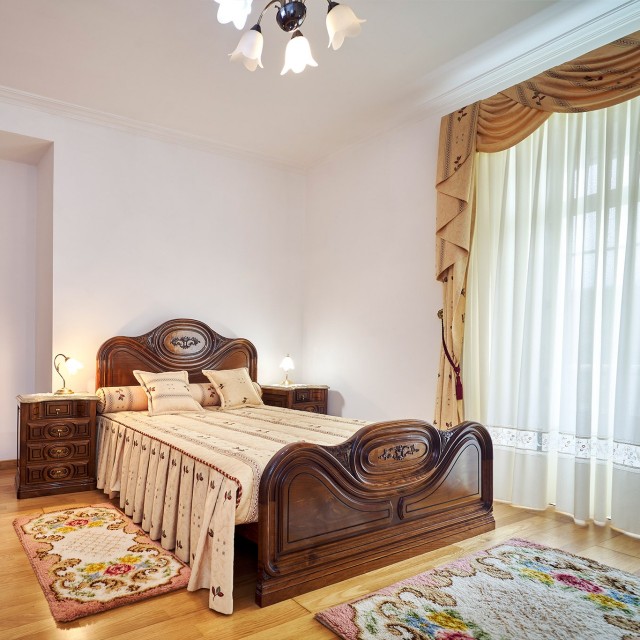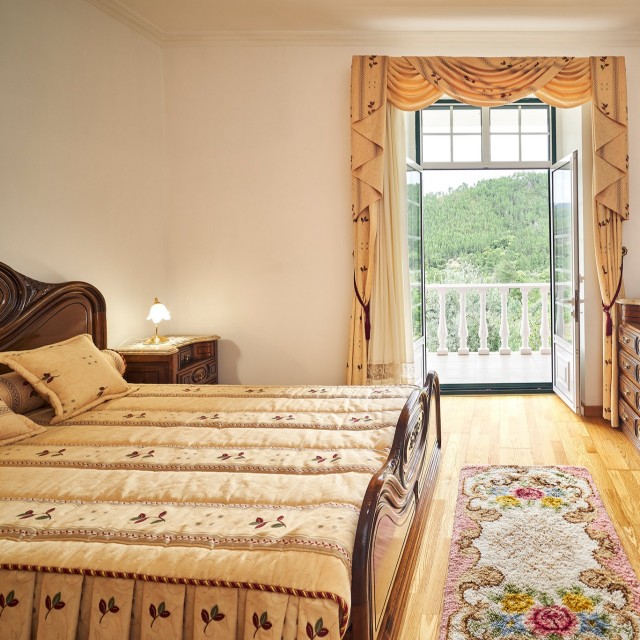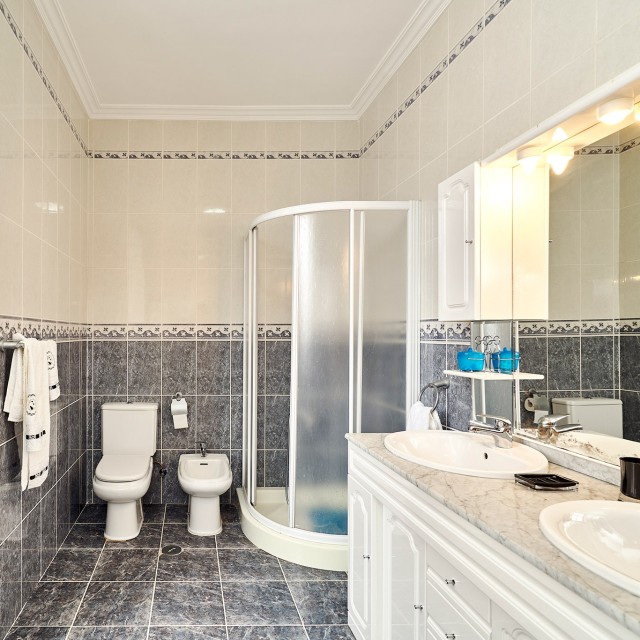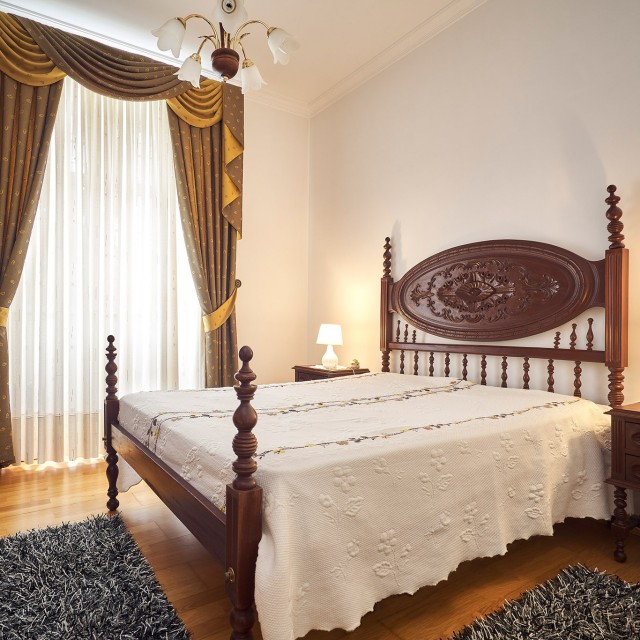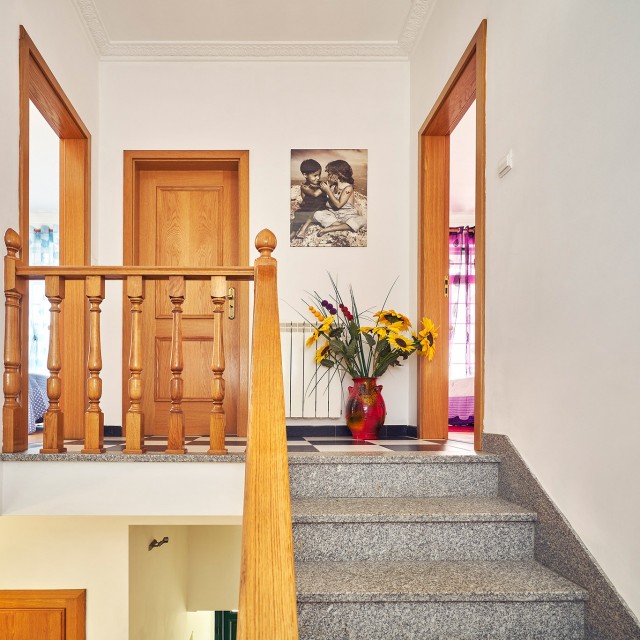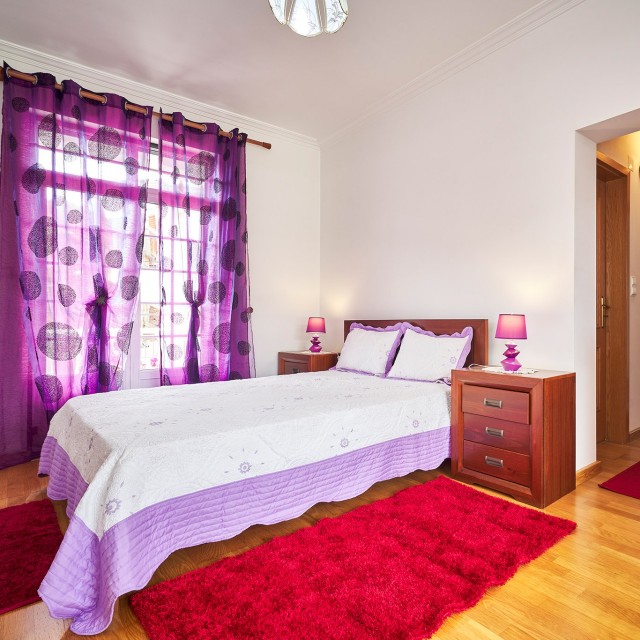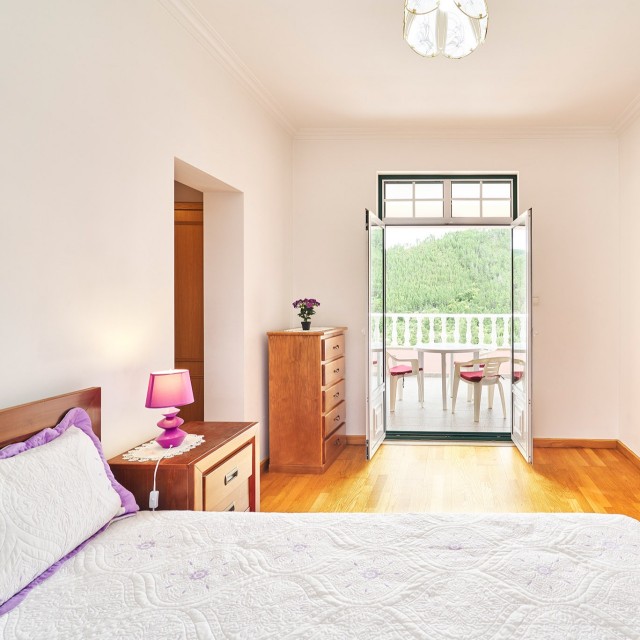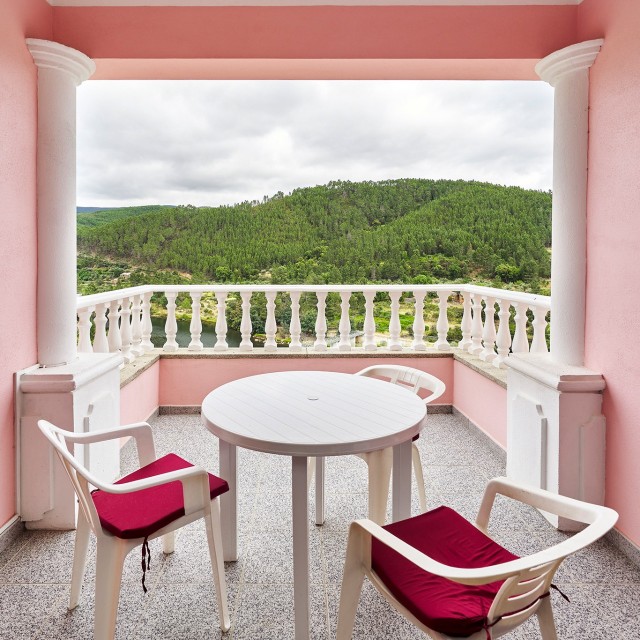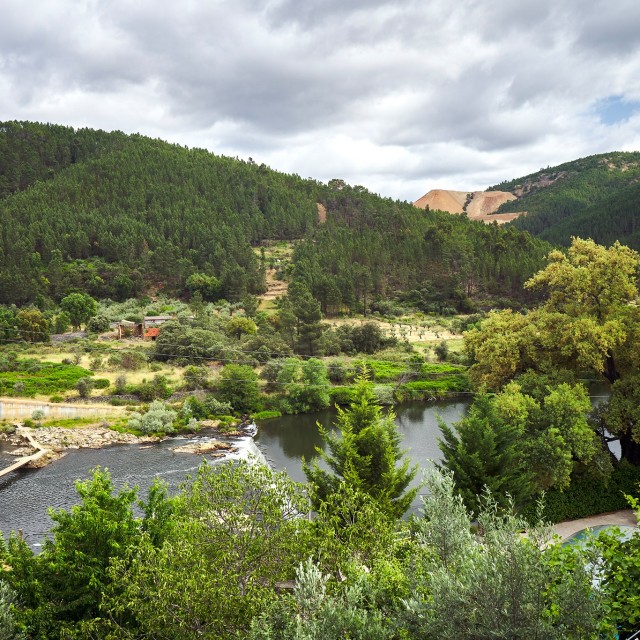 Located at one end of the Aldeia do Xisto of Barroca, Solar Vicente is a cosy family home with a wonderful view of the River Zêzere.

With space for 10 people, this accommodation has a large common area and fully equipped kitchen, making it the ideal place to enjoy the company of family and friends.

In the huge outdoor area around the building, which has been carefully restored over the last few years, guests can enjoy the gardens, vegetable gardens and fruit trees cultivated by the hosts. A centuries-old cork oak and a swimming pool where you can cool off on hot days create a scenery that guarantees a many happy memories where the quiet is disturbed only by the gurgling waters of the Zêzere.
Surrounding Area
Casa Grande - Manor house of the family Fabião at 164m
Poço do Caldeirão Prehistoric Art Interpretation Centre at 164m
PR1 FND Schist Walking Trail Barroca - Rota das gravuras rupestres at 378m
PR6 PPS Schist Walking Trail Porto de Vacas Troço Mágico da GR Zêzere at 6.6km
PR 2 FND - Schist Walking Trail Janeiro de Cima - Ó da Barca! at 8.5km
Restaurant Fiado at 8.5km
Information
Available all year round.
Check-in: 15h00
Check-out: 12h00
Village with restaurant, small supermarket and ATM.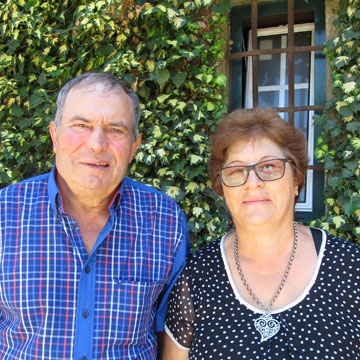 Host
José Braz e Maria Vicente
Solar Vicente is the realization of the dream of José Brás and Maria Vicente. They bought the building, which was completely vacant, about 15 years ago. They invested their time and savings into creating a cosy and charming house that they now want to share with those who seek rest, tranquillity and inspiring landscapes.
Mário
"A simpatia e disponibilidade dos anfitriões foi uma mais valia. A casa tem boas condições, uma vista muito bonita. Pequeno almoço muito bom, com variedade, qualidade e quantidade. Excelente fim de semana. " November 09, 2021
Susana
"Antes de mais agradecemos a forma como fomos recebidos pela D. Graça e pelo Sr José. Quanto ao alojamento tudo muito limpo, decorado com muito bom gosto, boas áreas, muito comodo. A vista panorâmica do rio quando chegamos ao terraço e o som relaxante das águas a correr é muito agradável. Um pequeno almoço extraordinário, com bolos feitos pela D. Graça, um pão de comer e chorar por mais, croissants da pastelaria deliciosos, fruta á descrição, iogurtes, compotas e conservas de fruta feitos pela D. Graça com os produtos da sua agricultura, além do mel caseiro produzido pelo casal anfitrião. Infelizmente o tempo não nos permitiu desfrutar da piscina como gostaríamos. Como família, recomendamos vivamente. " September 10, 2021

José
"Fomos muito bem recebidos pelos anfitriões que são extremamente hospitaleiros. A casa tem um ambiente familiar e excelentes condições e localização. Tem uma vista fabulosa sobre o Rio Zêzere e consegue-se mesmo ouvir o som da queda de água. Ideal para passar uns dias relaxantes. Experiência a repetir." July 19, 2021
Ana
"Tivemos vários percalços durante o alojamento, desde atraso na receção, reserva total da casa (5 quartos) mas a casa tinha mais gente a percorrer a mesma. Indica que cozinha é partilhada, mas o objetivo não era ser utilizada pelos hóspedes (posteriormente esvaziaram o frigorífico e cederam-nos a cozinha, fogão e forno,etc, o que nos atrasou o usufruto da piscina). Piscina com água verde e foi esvaziada antes de terminar o nosso alojamento. Pequeno almoço servido com bolos caseiros e pão fresquinho. Após os vários percalços, foi nos devolvido o valor do alojamento para usufruir nas aldeias do xisto. Neste local específico, será a não repetir!" August 17, 2020
Ana
"Tivemos vários percalços durante o alojamento, desde atraso na receção, reserva total da casa (5 quartos) mas a casa tinha mais gente a percorrer a mesma. Indica que cozinha é partilhada, mas o objetivo não era ser utilizada pelos hóspedes (posteriormente esvaziaram o frigorífico e cederam-nos a cozinha, fogão e forno,etc, o que nos atrasou o usufruto da piscina). Piscina com água verde e foi esvaziada antes de terminar o nosso alojamento. Pequeno almoço servido com bolos caseiros e pão fresquinho. Após os vários percalços, foi nos devolvido o valor do alojamento para usufruir nas aldeias do xisto. Neste local específico, será a não repetir!" August 17, 2020
Location
Largo de São Romão, nº 1 Barroca, Fundão 6230-137
Latitude: 40.110368
Longitude: -7.717363