Built at the top of the town it is named after, Villa Pampilhosa Hotel is the ideal choice for those who love nature, gastronomy, culture and traditions. If you appreciate the equilibrium of beautiful things, let your passion for the countryside lead you to discover its unique and original virtues, right in the heart of Portugal.

With panoramic views over the town in the mountains, the Hotel's 52 rooms are carefully prepared to welcome you in comfort: minibar, air-conditioning, hairdryer, satellite TV, safety deposit box, telephone and Wi-Fi. Our spa with indoor heated pool, Jacuzzi, sauna, Turkish bath and fitness centre invites you to completely relax, leaving your day-to-day worries behind.

Surrounding Area
River beach of pilhosa da Serra at 418m
Aldeias do Xisto Shop in Pampilhosa da Serra at 793m
River beach of Pessegueiro at 6.4km
River beach of Álvaro at 7.8km
Schist Villages shop in Álvaro at 7.8km
Chapel of S. Sebastião at 8km
St. Tiago Maior Parish Church at 8km
Schist bridges over the river Alvelos at 8km
Nossa Senhora da Nazaré Chapel at 8km
Misericórdia Church at 8km
Information
Available all year round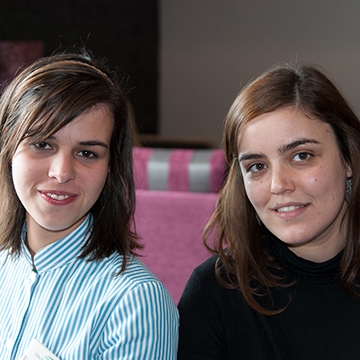 Host
Alexandra Olivença
Alexandra Olivença is the hotel director. Together with her team, Alexandra's mission is to manage the project dreamt up by her father, Rui Olivença, who was born in Pampilhosa da Serra. Always mindful of the region's shortcomings, he wanted to contribute to its development in some way, by constructing a four-star hotel to respond to the lack of quality accommodation in the town. "This project was conceived and fulfilled from the heart," he confides.
Sónia
"Os quartos são muito confortáveis." June 16, 2019
Nuno Miguel
"Recomendo apenas a adição de chinelos e toalha no quarto para a visita ao SPA. Atendimento e restaurante excelentes. Obrigado." June 11, 2019
"Impecável. Bom spa. Apenas de referir que o buffet do restaurante é demasiado caro para a qualidade da comida. De resto gostámos muito!" May 27, 2019
Raul
"Everything was excellent." May 07, 2019

Eduardo
"I liked it all!! 5-star service!!!" May 06, 2019
Location
Rua Arlindo de Almeida Esteves, Lote 8E 3320-242
Latitude: 40.04427159908
Longitude: -7.9466788597717