Elegant, quality accommodation. Outdoors you will find a zen area, with a saltwater pool for those leisurely and relaxing moments. Facilities include a wood-fired barbecue, as well as the garden, and guests are invited to enjoy the produce from the fruit trees and vegetable garden. If you're seeking contact with nature, tradition, gastronomy and being among humble, friendly local people, Casa da Ladeira is the perfect refuge for you!
Surrounding Area
River beach of Cambas at 5.6km
River beach of Açude Pinto at 6.4km
Aldeias do Xisto Shop window in Santa Margarida Hotel at 8.2km
Santo Cristo Chapel at 10km
River beach of Janeiro de Baixo at 10.1km
Chapel of S. Sebastião at 11.4km
St. Tiago Maior Parish Church at 11.4km
Schist bridges over the river Alvelos at 11.4km
Nossa Senhora da Nazaré Chapel at 11.4km
Information
The minimum availability is 2 nights.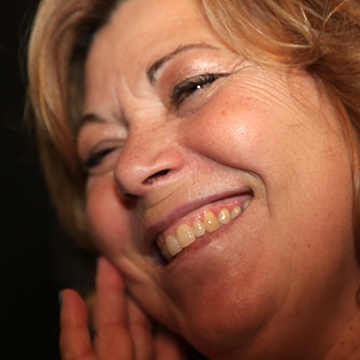 Host
Maria Bourdon
Maria Bouron was born and bred in the village. Cheerful and helpful, she thrives on contact with others. One of her dreams was to introduce visitors to the authenticity of a place that relives old traditions and where interaction with local people still exists today. Casa da Ladeira is part of making this dream come true.
Location
Ameixoeira,Estreito 6160-101
Latitude: 39.959155775393
Longitude: -7.832704782486