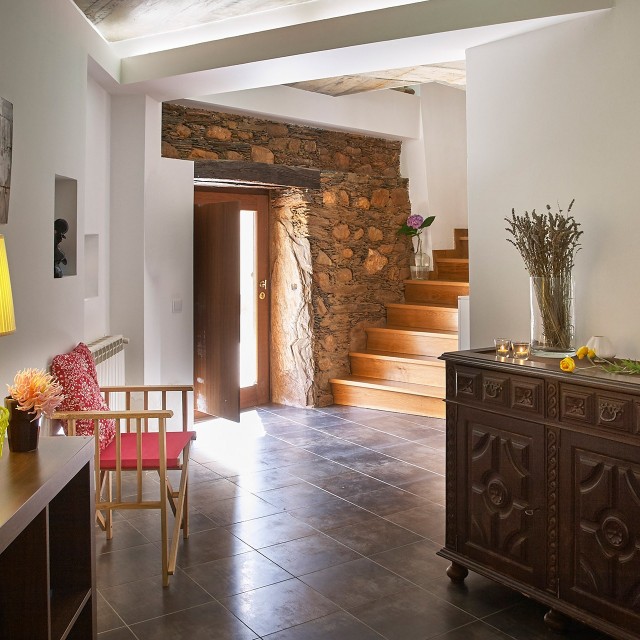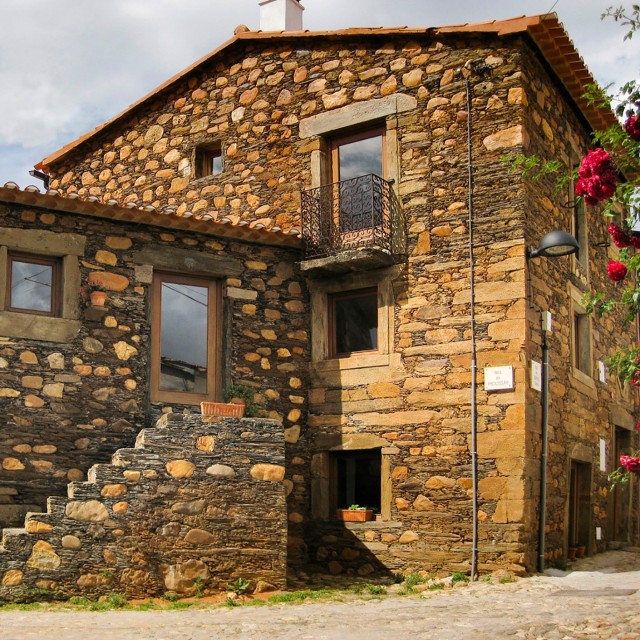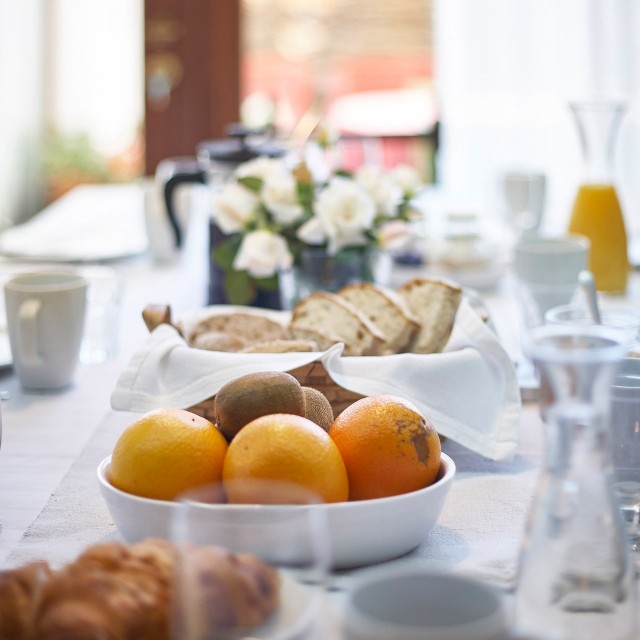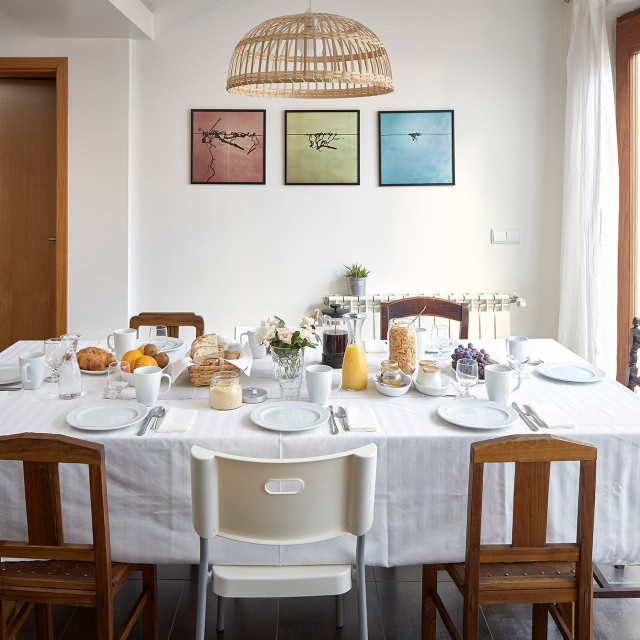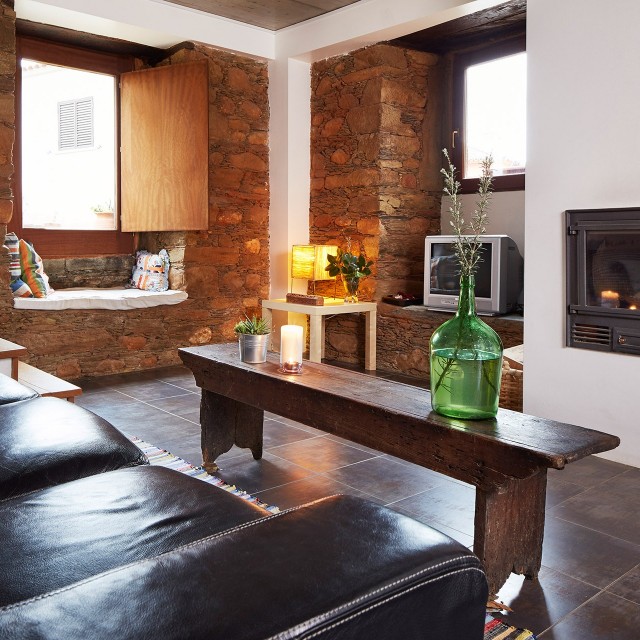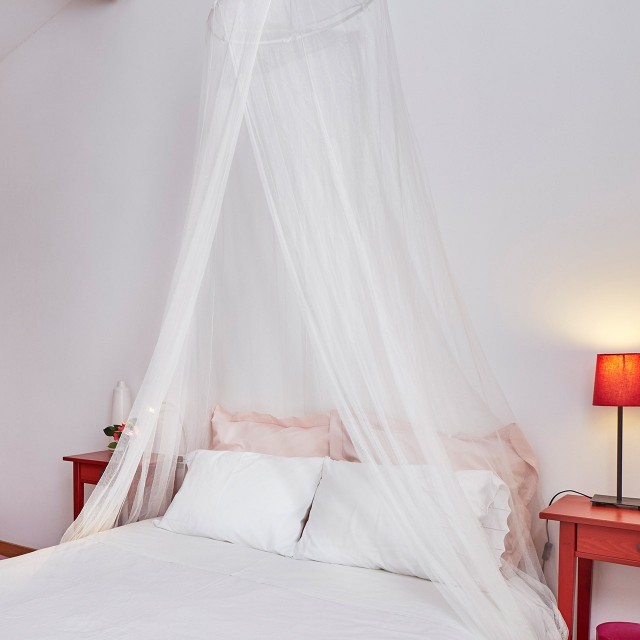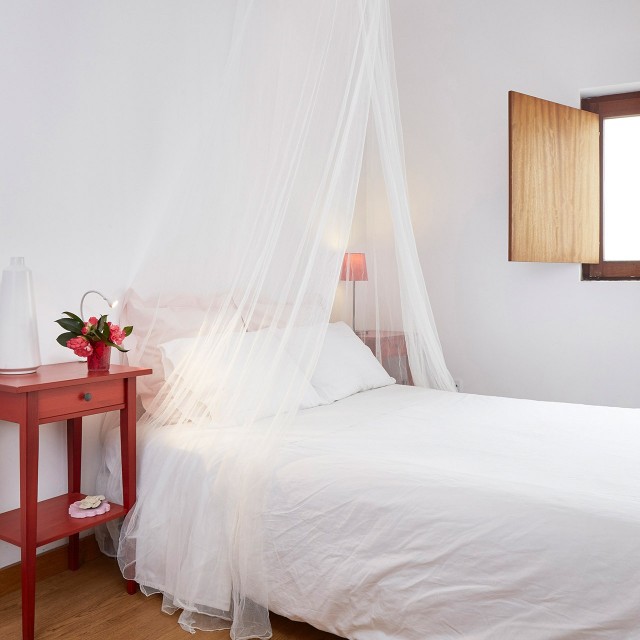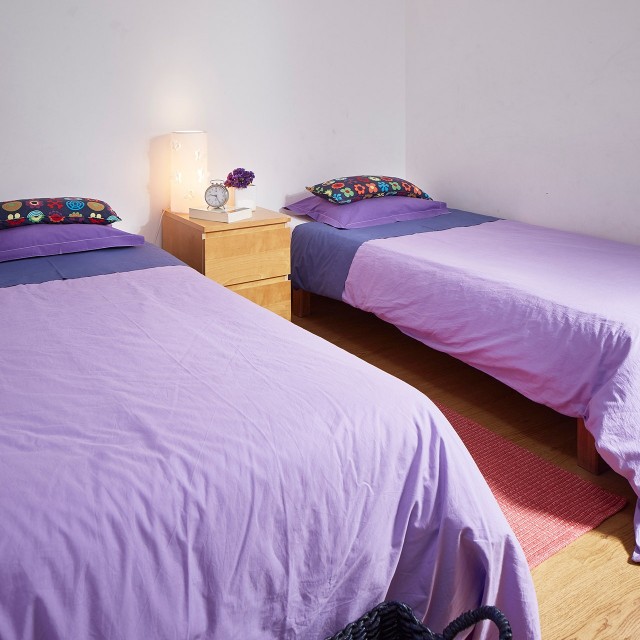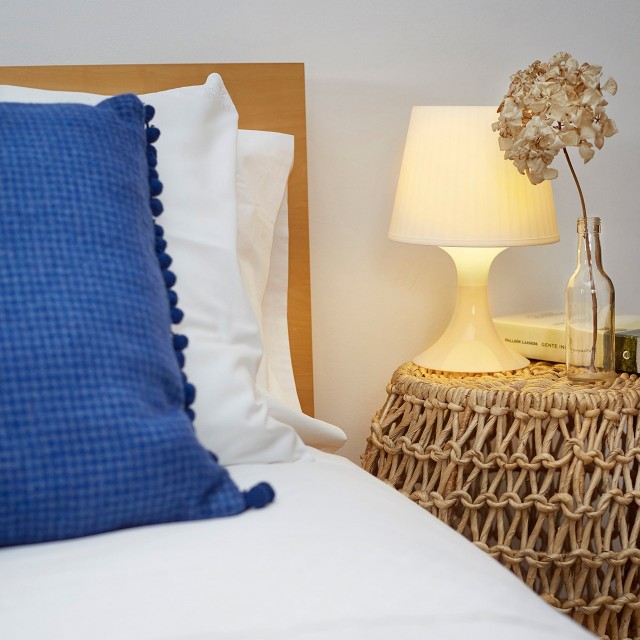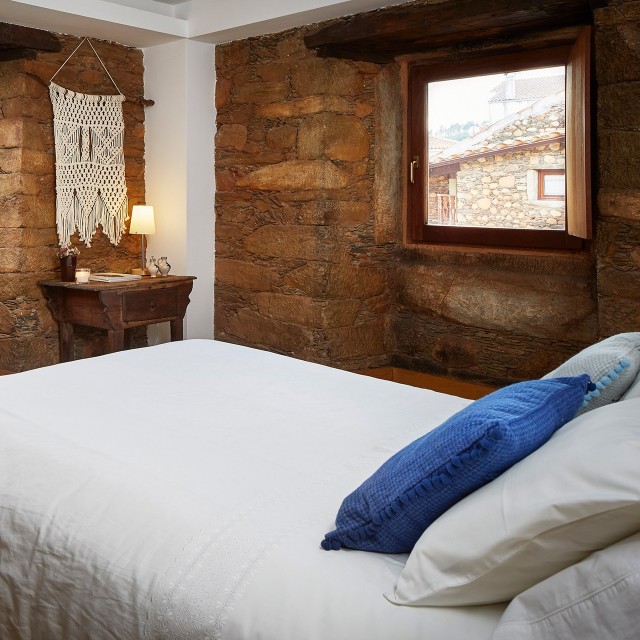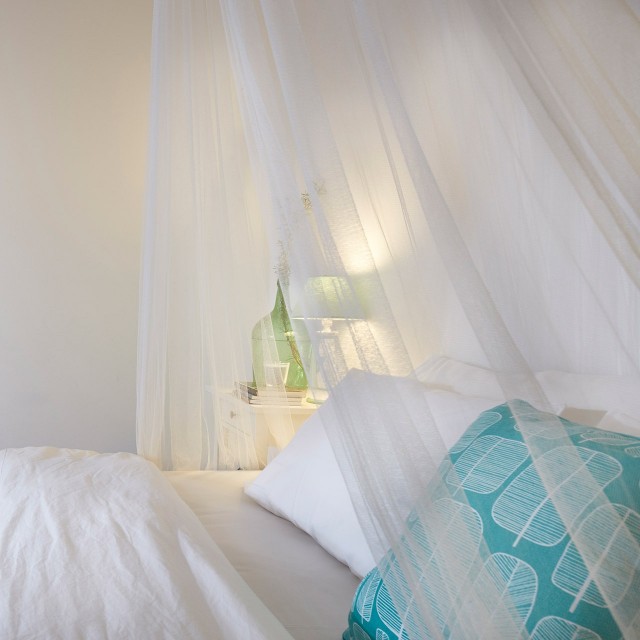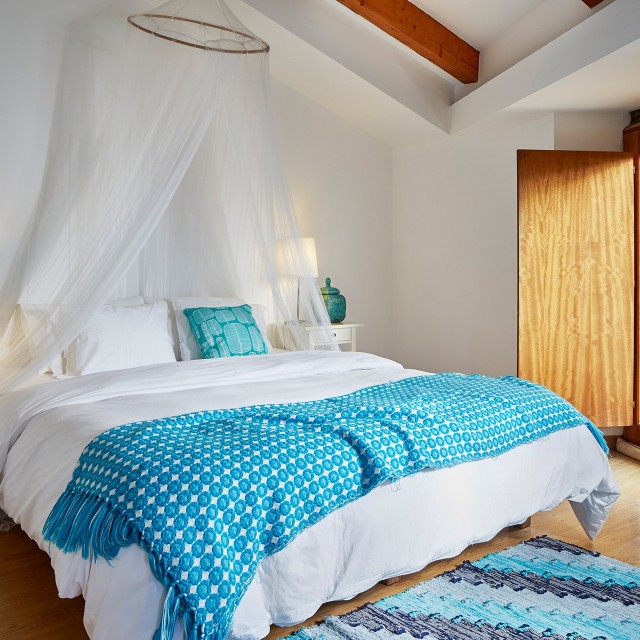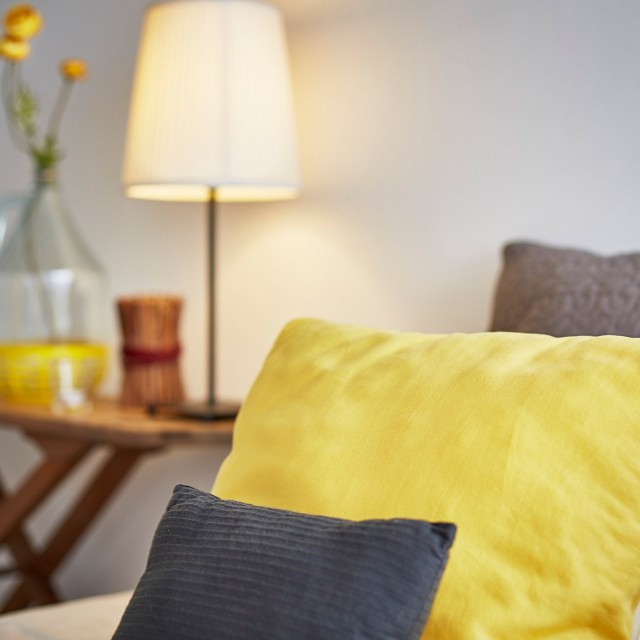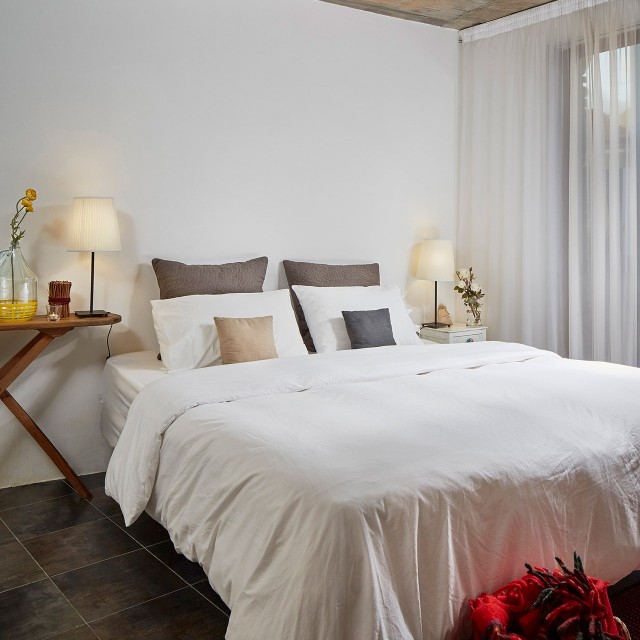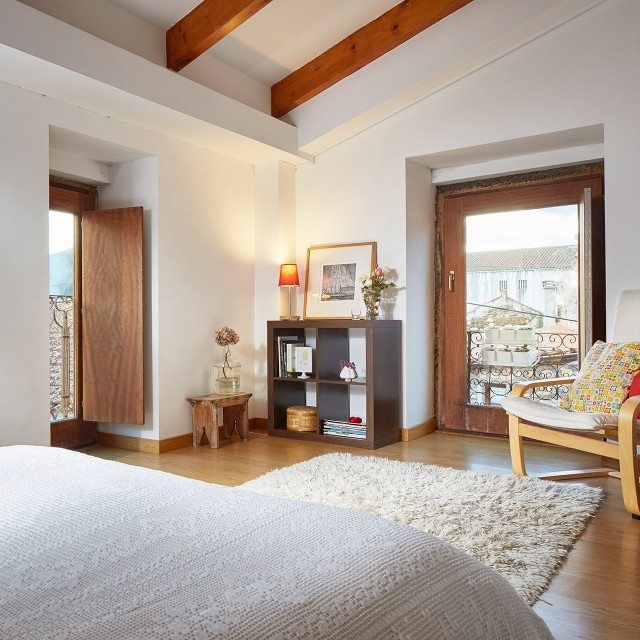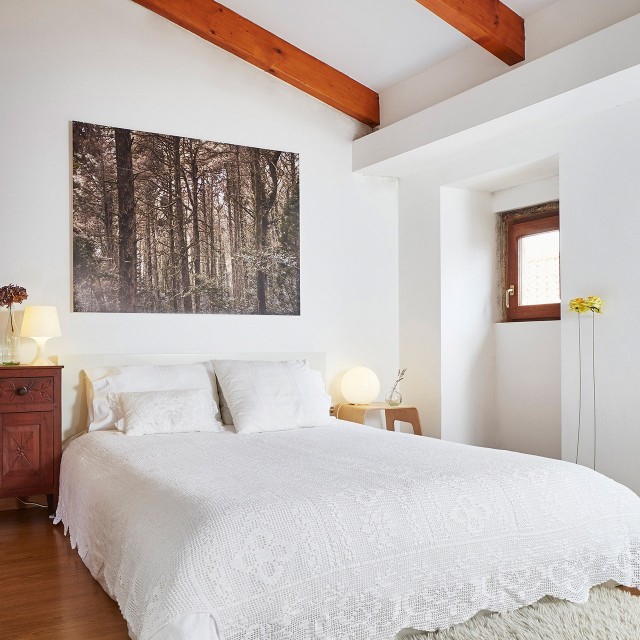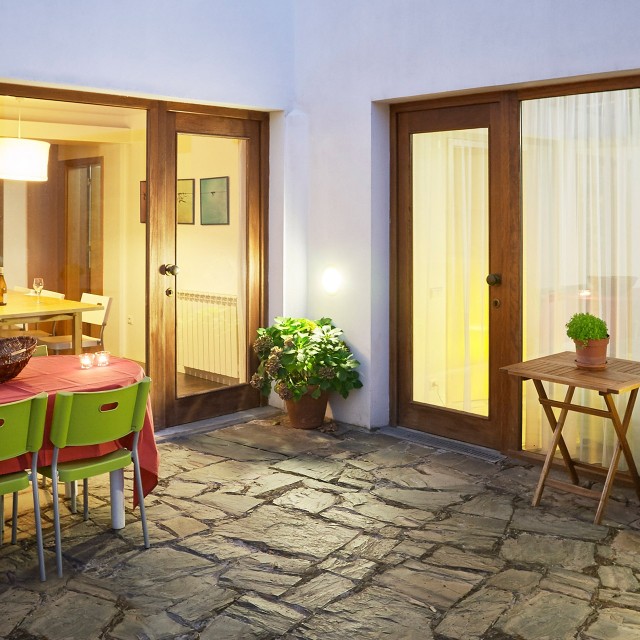 The schist and pebble walls of Casa Janeiro de Cima are combined with the comfort of its totally renovated interior. Enjoy a delightful breakfast, go out and explore the meandering River Zêzere and the local people. This is the ideal place for a relaxing and leisurely short break, in the middle of the Portuguese countryside.

Casa de Janeiro has six double rooms (two suites) and one single room. It is divided in two "blocks" which are connected on the ground floor. These "blocks" share the interior (lounge and kitchen) and exterior (patio) areas. The entire house has central heating as well as a fully equipped kitchen. The ground floor has an adapted suite for those with reduced mobility.

Your hosts will provide other services such as meals, guided walks, picnics, when booked in advance.

Casa de Janeiro is a Bikotel accommodation, with specific services and infrastructure for cyclists. It is without doubt, a special place for living amongst nature and enjoy unforgettable experiences.

License: RNET nº 8742

Surrounding Area
Private buildings from the 17th-18th centuries at 21m
Loja Aldeias do Xisto Shop window in Casa das Tecedeiras at 21m
Janeiro water wheel at 21m
S. Sebastião Chapel at 21m
Casa das Tecedeiras at 64m
PR 2 FND - Schist Walking Trail Janeiro de Cima - Ó da Barca! at 66m
Information
Available all year round
Your hosts will provide other services such as meals, guided walks, picnics, when booked in advance.

Cancellation policy:
- Change of reservation dates up to 7 days before check-in date.

All prices shown include VAT at the legal rate in force.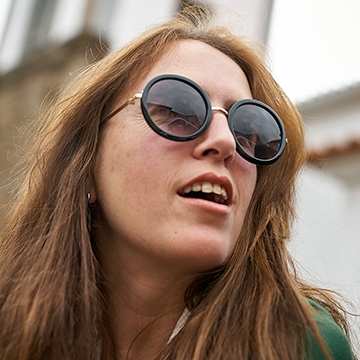 Host
Manuela Margalha
Manuela brought João to show him the village where she grew up. The landscape remained unchanged. The river too. The village was showing the first signs of regeneration. After two or three weekends spent in the village, the attraction became irresistible.
"A traça tradicional da casa, aliada à comodidade do interior e a hospitalidade da proprietária.A aldeia com uma excelente ambiência natural torna a estadia ainda mais agradável." November 02, 2021
Arnaldo Rodrigues
"Viagem de grupo,casa muito espaçosa , simpatia do anfitrião.a repetir " September 10, 2021
"A casa é ótima. A aldeia conquista. Gente simpática e acolhedora. Gostámos muito!" August 19, 2020
"A casa está numa muito boa localização, e a aldeia tem bons restaurantes, bar/cafés e fica próxima da praia fluvial. A casa é muito bonita e confortável. Infelizmente a casa não está preparada para estadias de verão uma vez que a zona é bastante quente e a casa não tem ar condicionado. Durante a nossa estadia ficamos também sem água quente, no entanto só informamos o proprietário no dia seguinte uma vez que pensávamos que seria uma questão de tempo até a água aquecer novamente." July 27, 2020

MARIA TEREZA
"We had two very good days as a family at Casa de Janeiro. The two rooms were spacious, nicely decorated and the beds were comfortable. A plus for our family was that we were able to bring Brida, our little dog. I take the opportunity to apologize for her weeing on the kitchen rug!... The village is very charming although there are still many abandoned houses and others needing renovation. I also don't understand why they allow houses to be built with modern fronts. But this is more of an exception than a rule. The river park area is very pleasant and has good facilities. We look forward to returning in the summer!" April 18, 2019
Location
Rua do espírito santo, 1, Janeiro de Cima, Fundão 6185-114
Latitude: 40.066869
Longitude: -7.8001052711639