Local cuisine is part of the "schist experience", based on the search for the recipes and ingredients of our ancestors and of the lands of the interior to design menus of simplicity and sophistication. In order to harmonize the flavours of the typical ingredients of the region and the season, we try to mix creativity and tradition with ingredients from Martim Branco's gardens - from the garden to your table ...
We prioritize a healthy diet, with vegetarian dishes and raw food.
The wine cellar will bring Portuguese quality to your table (from the Beiras, the Douro and the Alentejo).

Infrastructure
Adapted for people with reduced mobility
Surrounding Area
Schist Villages shop of Martim Branco at 23m
Arts & Crafts house at 23m
River beach lmaceda at 7.4km
Chapel of Misericórdia at 11.8km
River beach of Sesmo at 13.9km
Geopark Naturtejo da Meseta Meridional at 18.1km
Information
Advance bookings are required.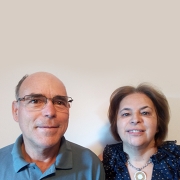 Host
Fernanda e José Custódio
Teachers Fernanda e José Custódio are a couple who aim to ensure that guests enjoy themselves, live unforgettable experiences and awaken their senses. They will show you the highlights of old traditions and local day-to-day life, and to appreciate nature in all its splendour
Location
Rua da Bica, Martim Branco 6000-003
Latitude: 39.946386712505
Longitude: -7.6264790013275