Ceramic figurines have a long tradition in Portugal, especially in places known for their traditional pottery. It's a spontaneous popular artistic expression, that portrays everyday life using various modelling techniques.

In this workshop you will create unusual, fun figures in clay. You can take the small sculptures home or leave them in the studio to be fired in the ceramic oven. The price includes firing after the workshop.

For a full experience, you can stay in one of the 9 rural tourism houses fully prepared and equipped to provide you with a quality stay. Six of them were intervened by prestigious artists who created unique pieces giving each space its own character.

Registo Nacional de Agente de Animação Turística n.º 322/2014
Requirements
This experience does doesn't have any features configured
Surrounding Area
Nossa Senhora de Fátima Chapel at 39m
PR4 LSA - Caminho do Xisto da Lousã - Rota das Quatro Aldeias at 1.7km
Nossa Senhora da Piedade Shrine at 3.4km
River beach of nhora da Piedade at 3.5km
PR 2 LSA - Caminhos do Xisto - Rota das Aldeias do Xisto da Lousã at 3.6km
PR5 LSA - Caminho do Xisto da Lousã - Rota dos Serranos at 3.6km
Information
Each experience lasts 2h30m and costs €35/person, including all the required materials. The price for children up to 11 years of age is €25, as long as they are accompanied by 1 paying adult.

Registration includes training, materials and use of tools. No prior experience is required.

All prices include VAT at the legal rate in force.

For more information contact us at bookinxisto@aldeiasdoxisto.pt.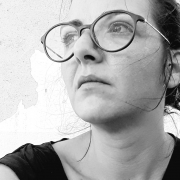 Host
Joana Marta Salgado
Joana Marta Salgado is Executive Producer at Cerdeira. With a background in Welfare and Artistic Studies, she works on artistic-pedagogical projects and is responsible for event management and executive production at the Cerdeira School of Arts and Crafts - Home For Creativity. Become a part of this artistic and cultural project. Cerdeira has excellent working conditions and an offer that ranges from small experimental workshops to beginner courses, master workshops and artist residencies.
"It was a great way to spend the afternoon as a family! Very cosy atmosphere, in a very inspiring place." April 27, 2019
Location
Lugar da Cerdeira, Lousã 3200-509
Latitude: 40.093944713631
Longitude: -8.1945970846557