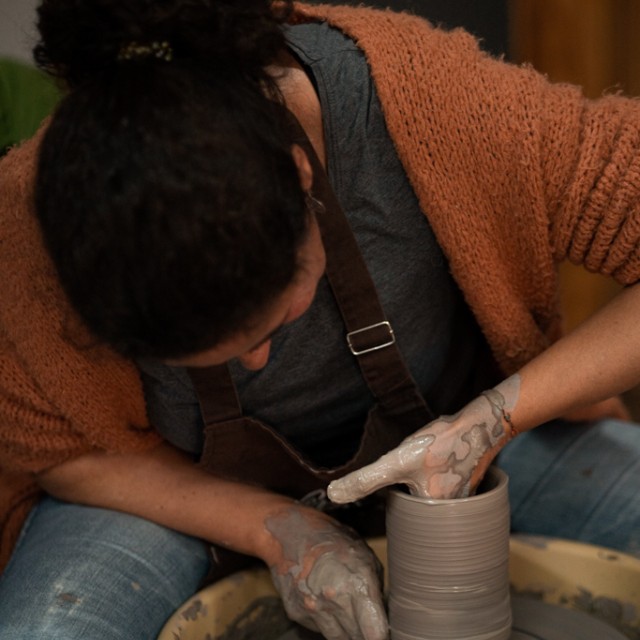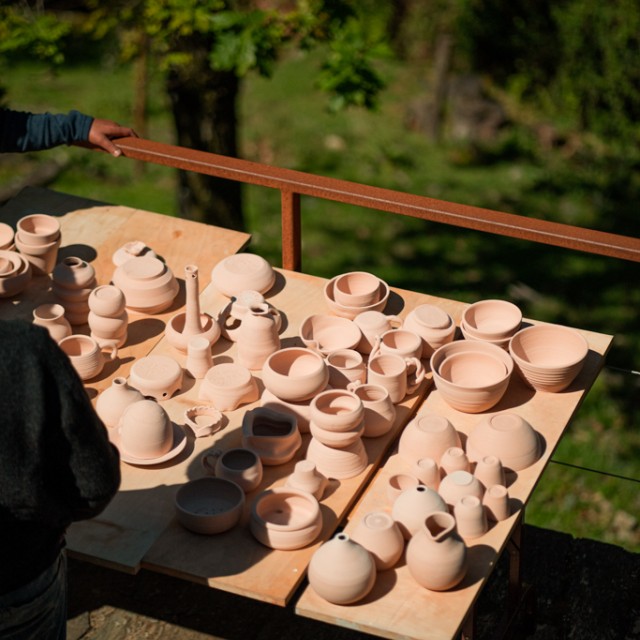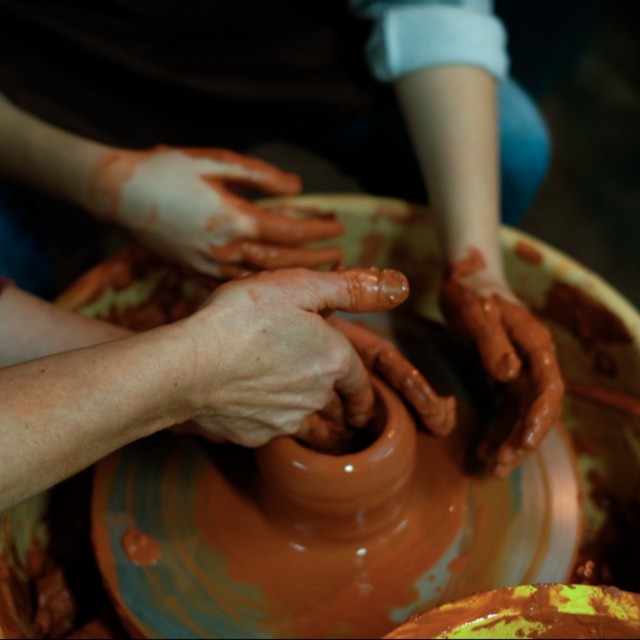 The potter's wheel has not lost its charm and fascination since it was invented about 3000 years ago. Using a potter's wheel to produce small bowls is the challenge of this creative experience offered by Cerdeira - Home For Creativity.

In a 3 hour session you will learn to focus, centre and be pulled by the clay and also by yourself and your creativity. The beauty surrounding the Aldeia do Xisto of Cerdeira, with a stunning panorama of the Serra da Lousã, will surely inspire you.

You can take your finished items home or leave them in the studio for firing in the ceramics kiln.

For a fuller experience, you can stay in one of the 9 rural tourism houses fully prepared and equipped to offer you a high-quality stay. Six of them have been decorated by prestigious artists who created unique pieces to give a special character to each of the spaces.

License: Registo Nacional de Agente de Animação Turística n.º 135/2021
Requirements
This experience does doesn't have any features configured
Surrounding Area
Nossa Senhora de Fátima Chapel at 65m
PR4 LSA - Schist Walking Trail Lousã - Rota das Quatro Aldeias at 1.7km
Nossa Senhora da Piedade Shrine at 3.5km
River beach of Senhora da Piedade at 3.5km
PR 2 LSA - Schist Walking Trail Rota das Aldeias do Xisto da Lousã at 3.6km
PR5 LSA - Schist Walking Trail Lousã - Rota dos Serranos at 3.6km
Information
Each experience lasts 2.5 hours, we have a minimum of 2 participants, and it costs € 35/person. Children up to 11 years can participate for € 25 when accompanied by one paying adult.

*We charge an additional fee if you request shipment.

Experiences are booked on request, subject to availability.

All prices include VAT at the legal rate in force.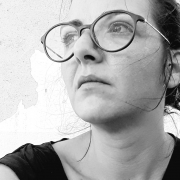 Host
Joana Marta Salgado
Joana Marta Salgado is Executive Producer at Cerdeira. With a background in Welfare and Artistic Studies, she works on artistic-pedagogical projects and is responsible for event management and executive production at the Cerdeira School of Arts and Crafts - Home For Creativity. Become a part of this artistic and cultural project. Cerdeira has excellent working conditions and an offer that ranges from small experimental workshops to beginner courses, master workshops and artist residencies.
Location
Lugar da Cerdeira, Lousã 3200-509
Latitude: 40.093985750852
Longitude: -8.1940606428528