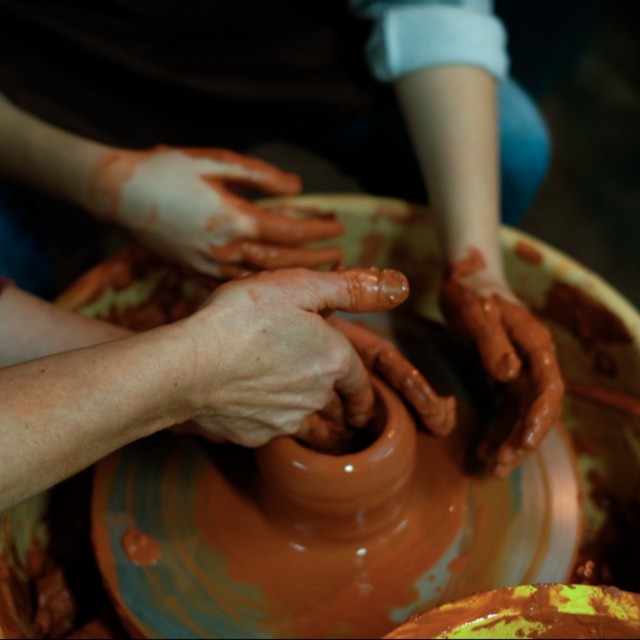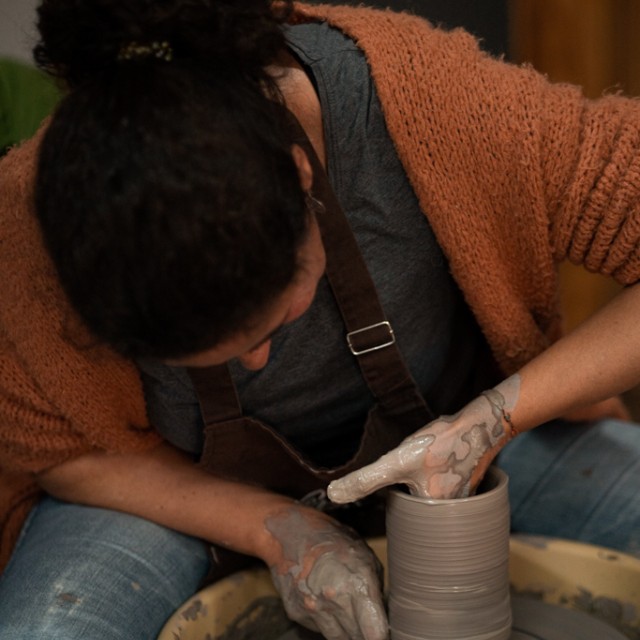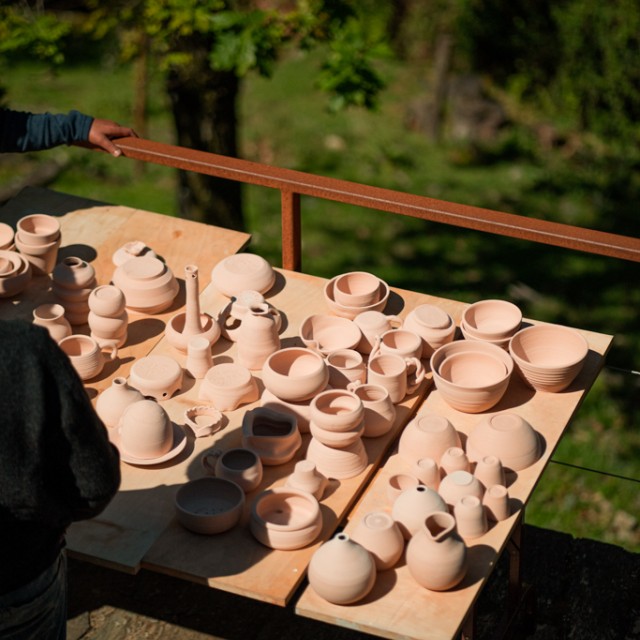 During this experience, you will have the chance to get in touch with an ancient form of art adapted to the present day!

You will be able to feel up close what it's like to put your hands in the clay while taking an immersive journey between you and what will be your best friend throughout the day, the potter's wheel. You will use an electric wheel to learn the basics of creating small pieces such as a cup, vase, or bowl.

WHAT WILL YOU LEARN?

- Basic knowledge necessary for working with clay:
- Weigh, knead, store, reuse, and recycle clay;
- Drying processes;
- Get to know some auxiliary tools;
- Focus mainly on the first steps of forming a piece on the potter's wheel:
- Center the clay;
- Open;
- First pulls.

License: Registo Nacional de Agente de Animação Turística n.º 135/2021
Requirements
This experience does doesn't have any features configured
Surrounding Area
Nossa Senhora de Fátima Chapel at 39m
PR4 LSA - Schist Walking Trail Lousã - Rota das Quatro Aldeias at 1.7km
Nossa Senhora da Piedade Shrine at 3.4km
River beach of Senhora da Piedade at 3.5km
PR 2 LSA - Schist Walking Trail Rota das Aldeias do Xisto da Lousã at 3.6km
PR5 LSA - Schist Walking Trail Lousã - Rota dos Serranos at 3.6km
Information
This experience last 5 hours and it costs €80/ per person.

The experience includes all materials and the firing of your pieces, which can be shipped to your home or recycled to give them a new purpose!
*We charge an additional fee if you request shipment.

Experiences are booked on request, subject to availability.

All prices include VAT at the legal rate in force.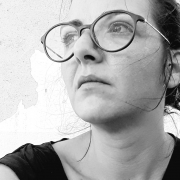 Host
Joana Marta Salgado
Joana Marta Salgado is Executive Producer at Cerdeira. With a background in Welfare and Artistic Studies, she works on artistic-pedagogical projects and is responsible for event management and executive production at the Cerdeira School of Arts and Crafts - Home For Creativity. Become a part of this artistic and cultural project. Cerdeira has excellent working conditions and an offer that ranges from small experimental workshops to beginner courses, master workshops and artist residencies.
Location
Lugar da Cerdeira, Lousã 3200-509
Latitude: 40.093944713631
Longitude: -8.1945970846557