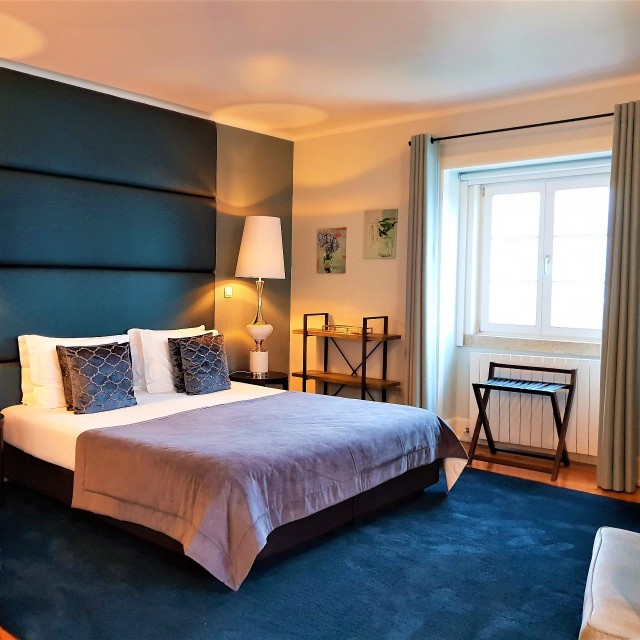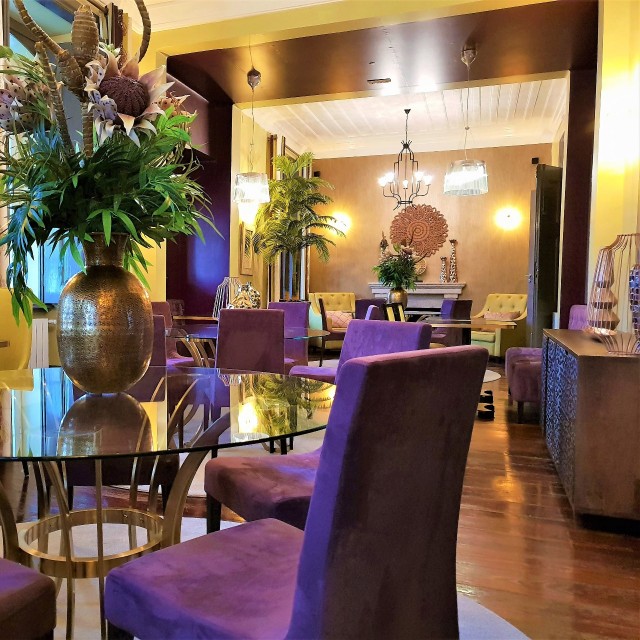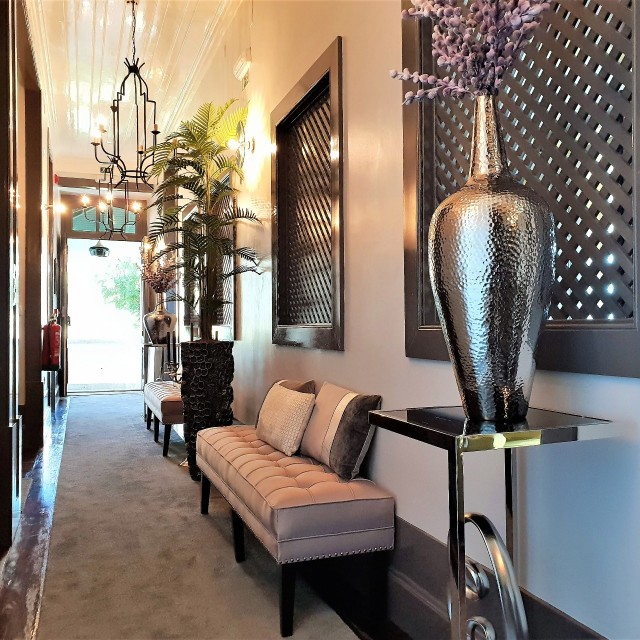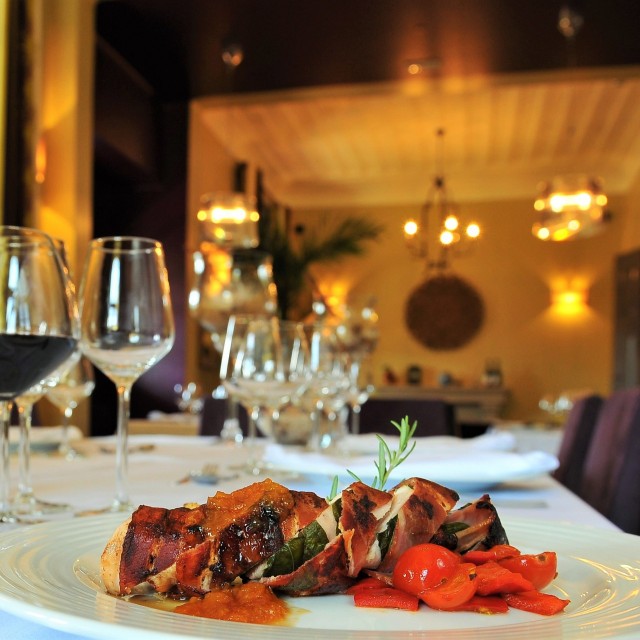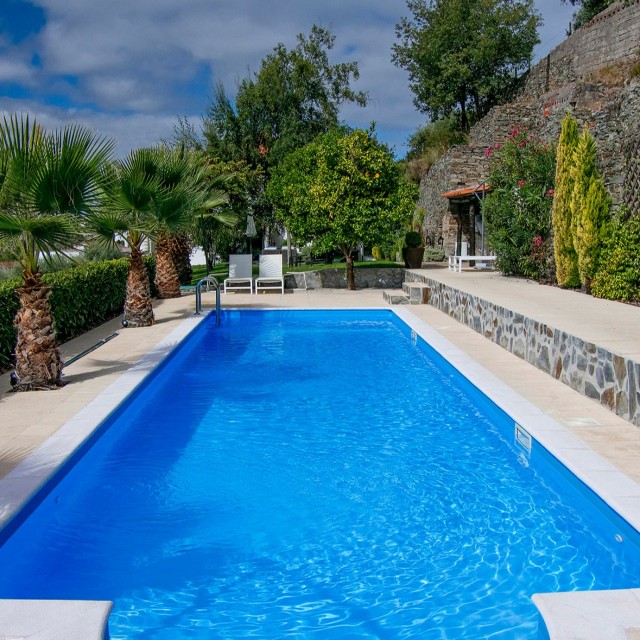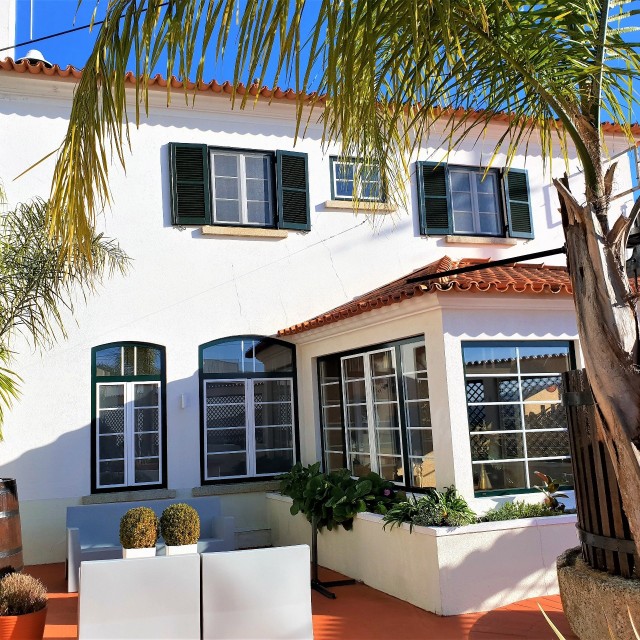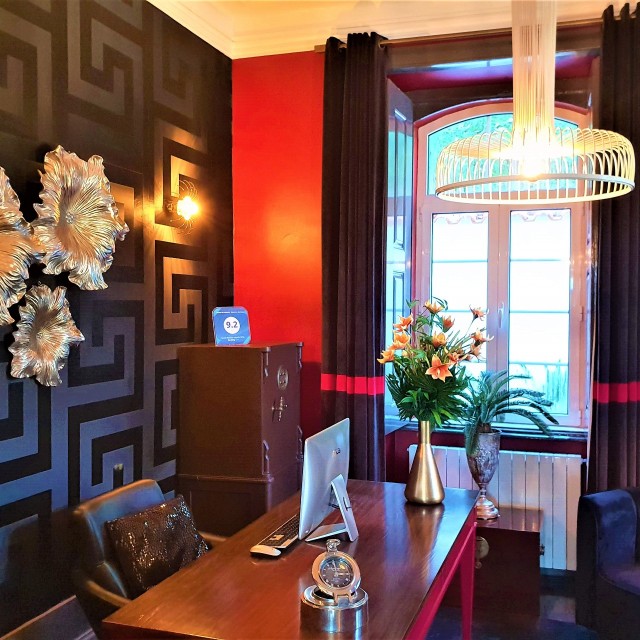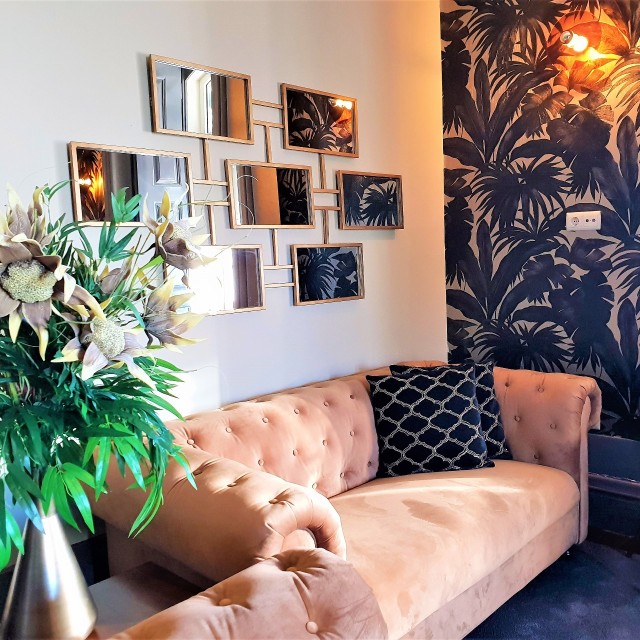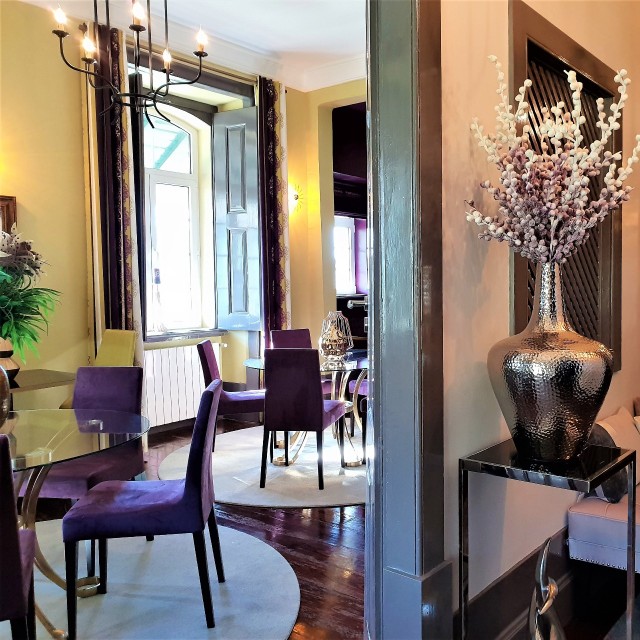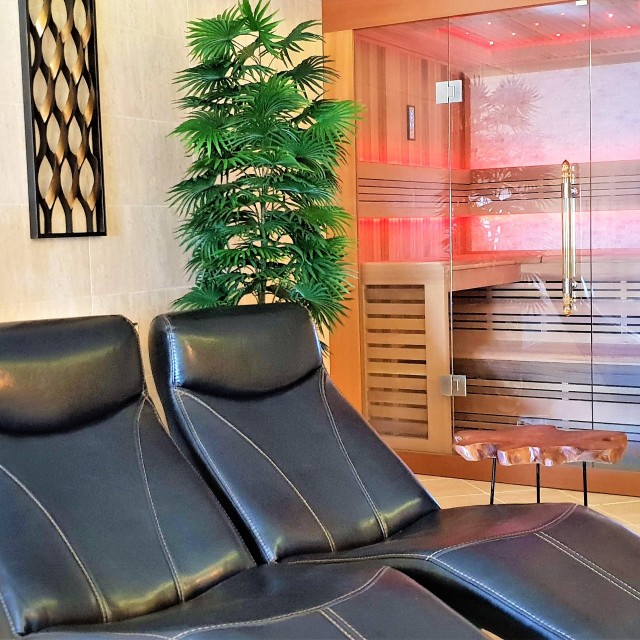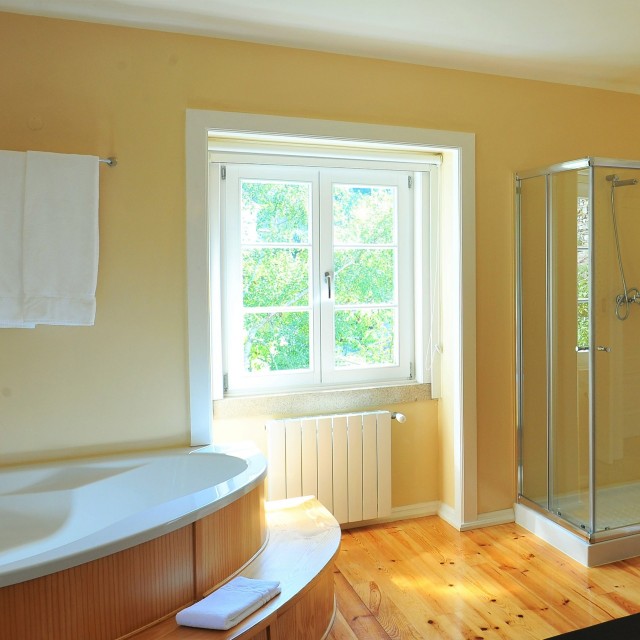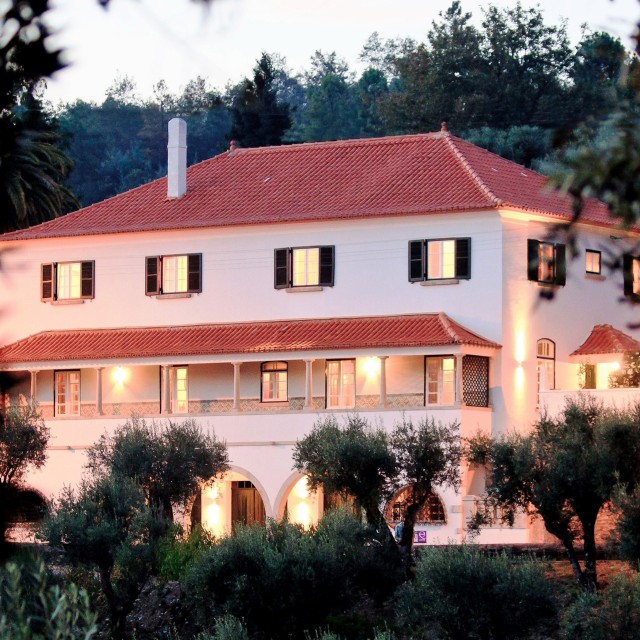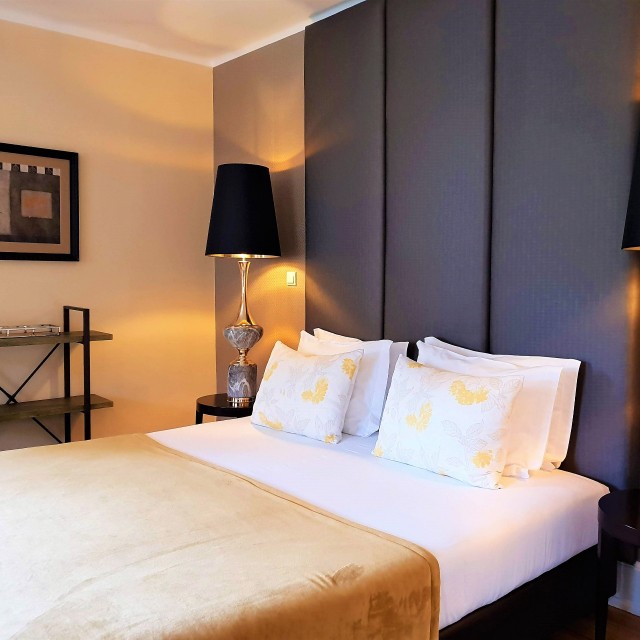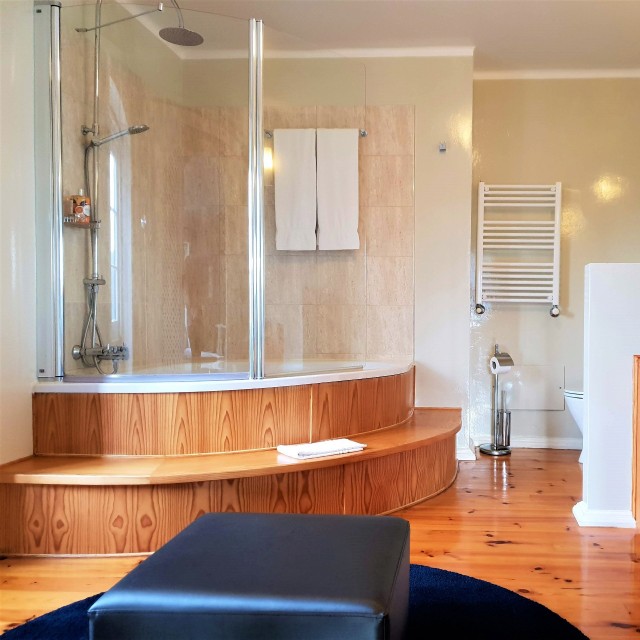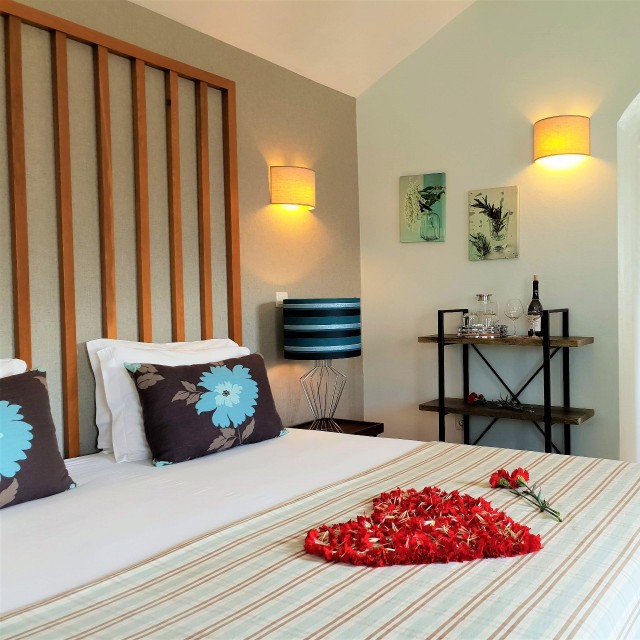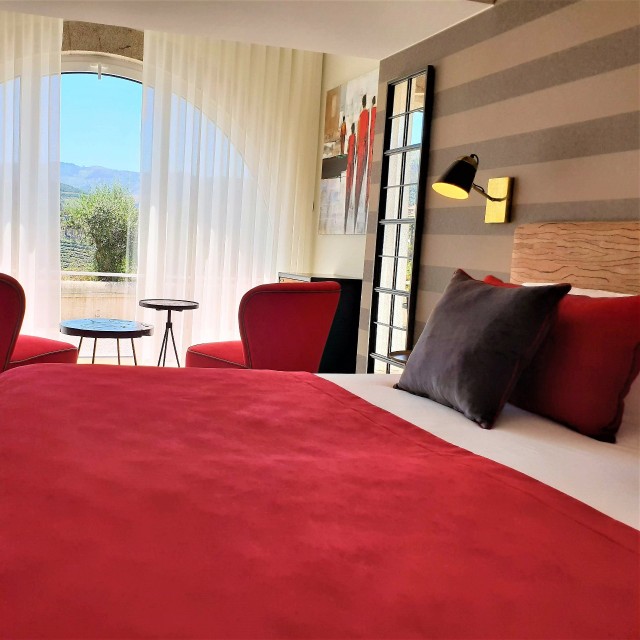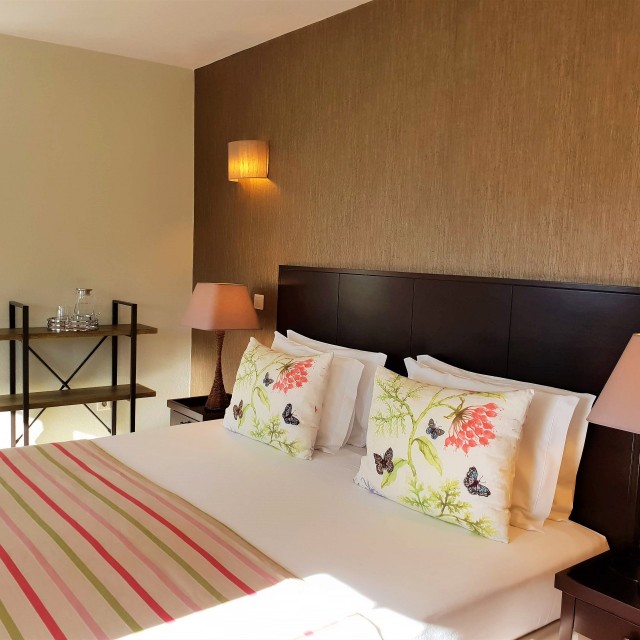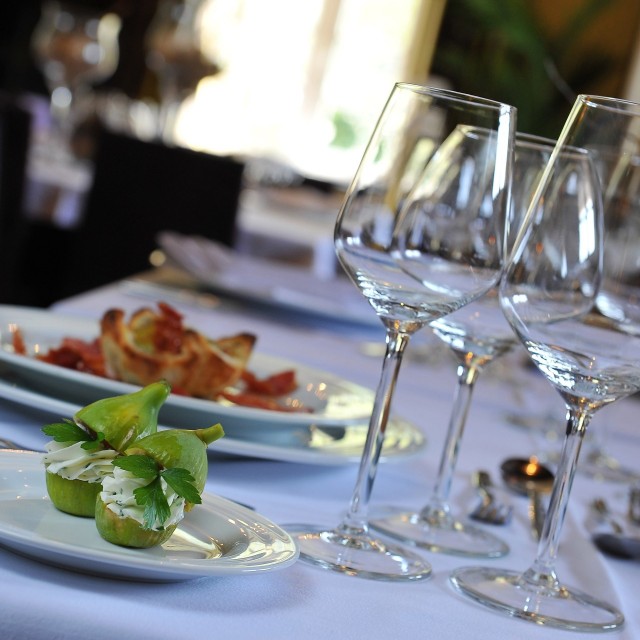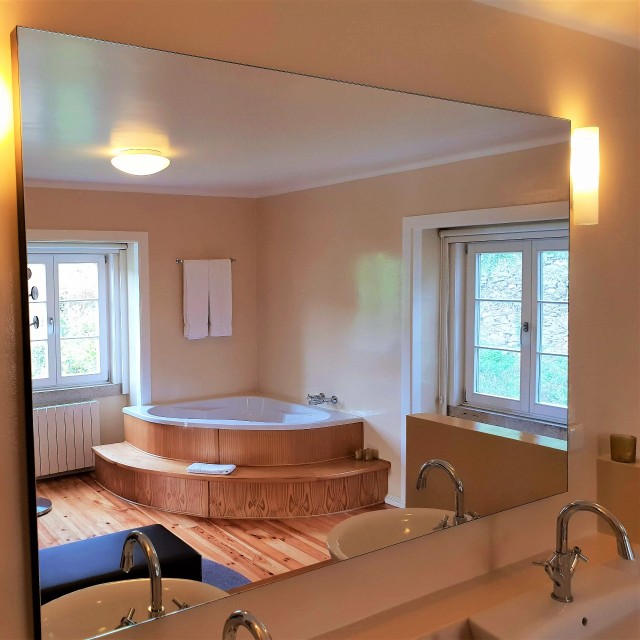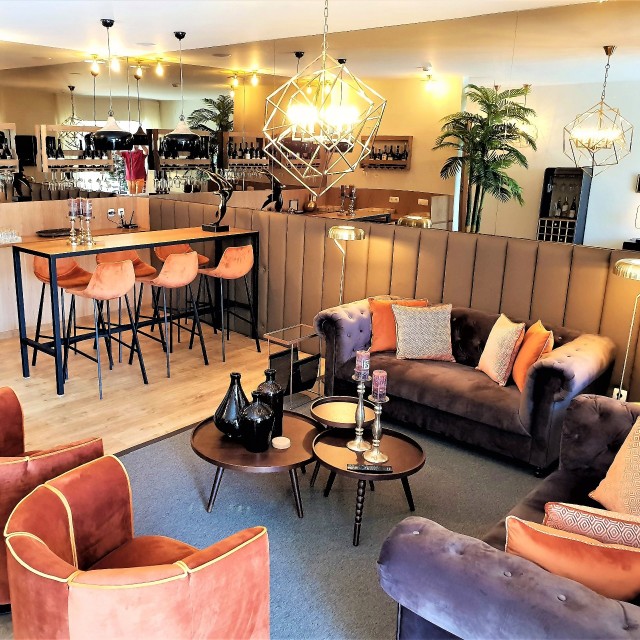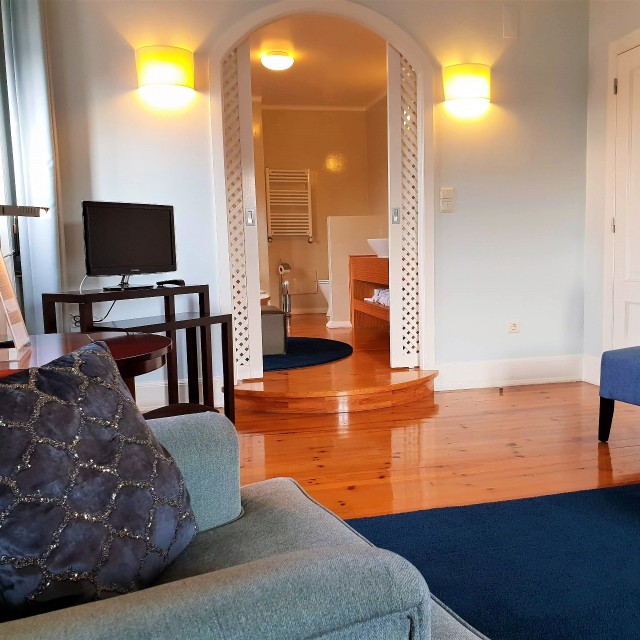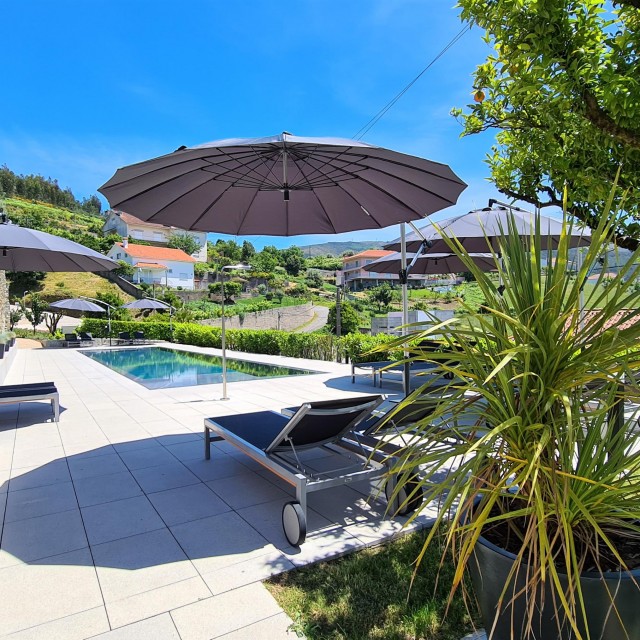 Quinta da Palmeira exudes charm and good taste. This 19th-century house restored as tourism accommodation has been designed and decorated with the utmost care, comfort and elegance. The house has 6 suites, 2 double and 1 single bedrooms, with private bathrooms, central heating, telephone, free internet and LCD TV. All rooms have mountain views. Each room has its own unique style through personalised decoration and individual colour palette.

The SPA, with a jacuzzi, sauna, Turkish bath and fireplace guarantees you a relaxing stay. If you wish, you can reserve it to ensure that nothing and nobody disturbs your rest.

It's hard not to feel at home at Quinta da Palmeira. The breakfast of natural fruit juices, freshly baked puff pastry croissants, bread, cheese, typically local pastries and cold meats, to the delicious lunches and dinners also available here, to the warm welcome of by the hosts and the soothing crackle of the fireplace, an open invitation to read and relax. So many reasons to make us feel good, and to want to return.

Quinta da Palmeira is a Bikotel accommodation, with specific services and infrastructure for cyclists.

License: 3040/RNET
Surrounding Area
Manor House of the Counts of Guarda at 2.8km
Sixteenth century street at 2.8km
Old Convent of nto António at 2.8km
São João de Alqueidão Chapel at 2.8km
Church of the old Convent of Santo António at 2.8km
Misericórdia Church at 2.8km
Abreu Mesquita Manor House at 2.8km
Alpacas of Monte Frio at 3.1km
Margaraça Forest at 3.1km
Information
Check-in: 14h00 - 22h00
Check-out: 11h00

Available all year round.

All prices shown include VAT at the legal rate in force.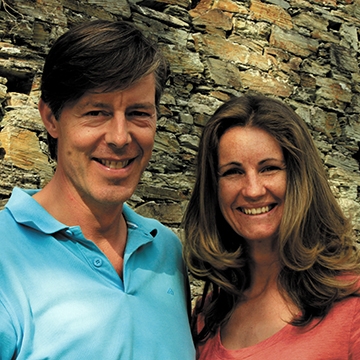 Host
Jack Brouns
Jack Brouns was keen to explore tourism activity in southern Europe. He travelled through Croatia, investigated in Spain. Destiny brought him to the Serra do Açor. The Dutchman, who already spoke Portuguese fluently, reveals: "The weather was awful when I first arrived, I was exhausted and suddenly, I saw that this house was for sale. "This is the one," I thought to myself.

Ivo
"Foi uma estadia muito boa. O staff é muito simpático e profissional, com um serviço excecional. O menu surpresa para o jantar é sempre muito bom, com opções de vinho ideais para acompanhar as refeições muito bem confecionadas. A piscina é excelente para descontrair, permitindo usufruir da calma e sossego para relaxar, sempre com uma musica de fundo que leva a essa estado de espírito. Um local que oferece tudo o que promete e mais ainda. A visitar mais vezes no futuro." September 07, 2022
Location
Rua Principal 36, Cerdeira, Arganil 3305
Latitude: 40.25896706644
Longitude: -7.939616661377