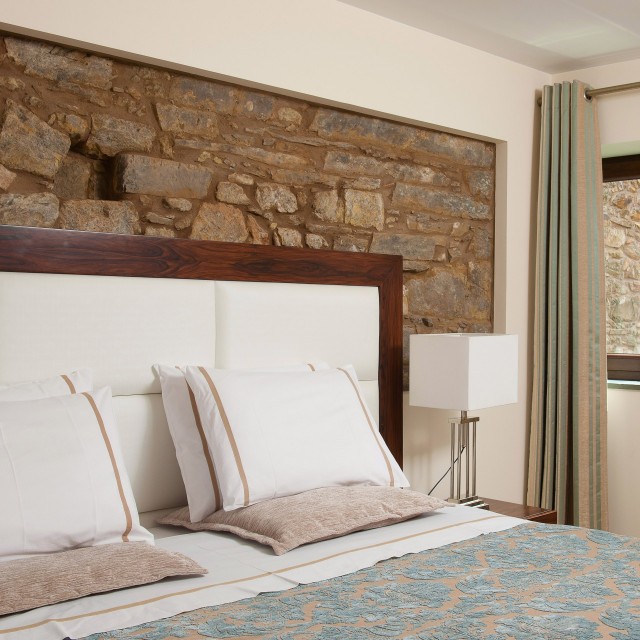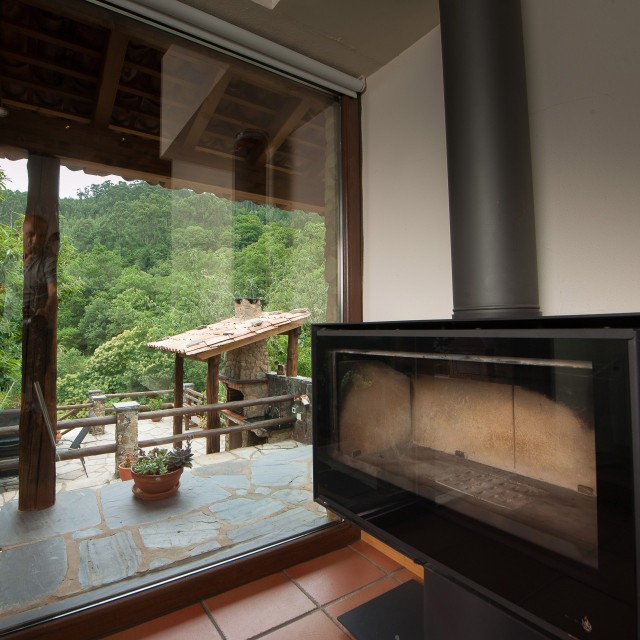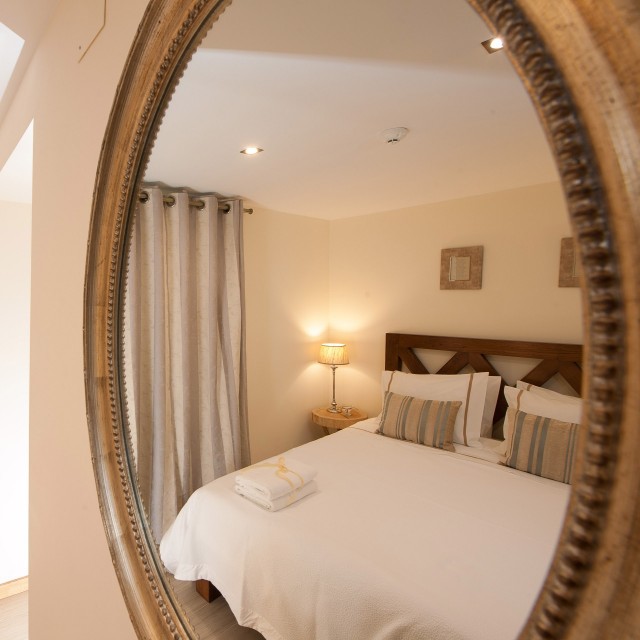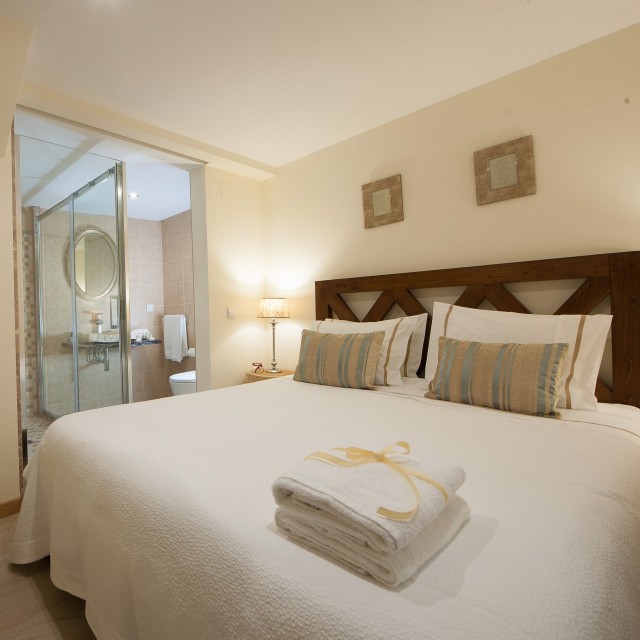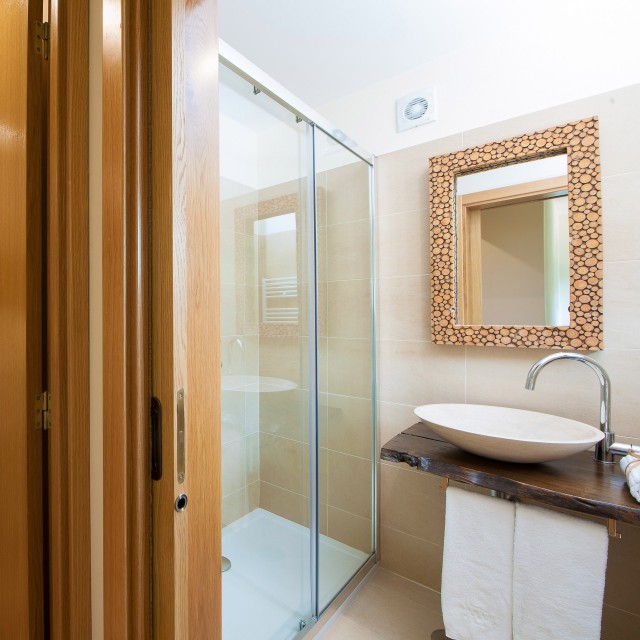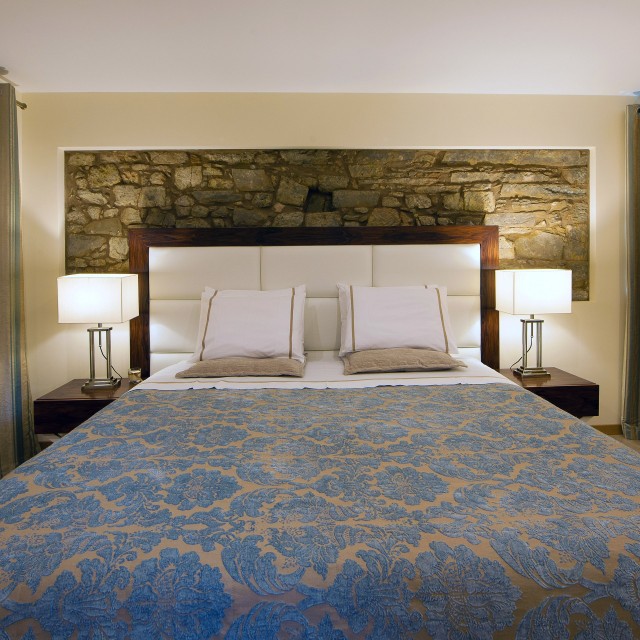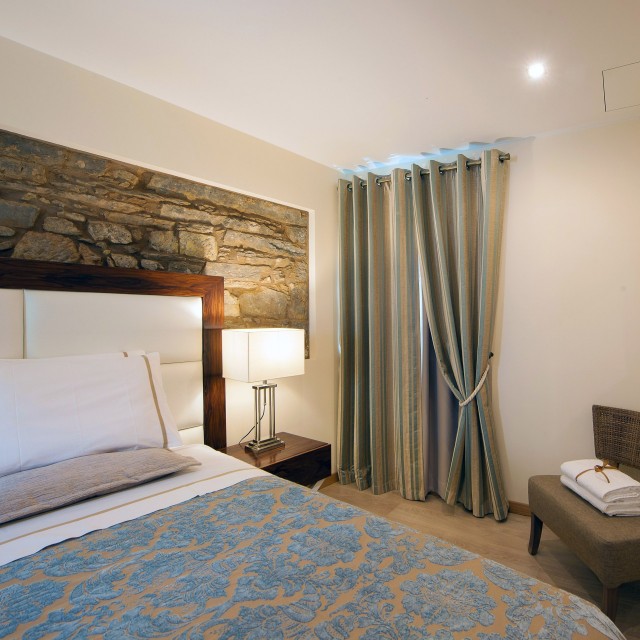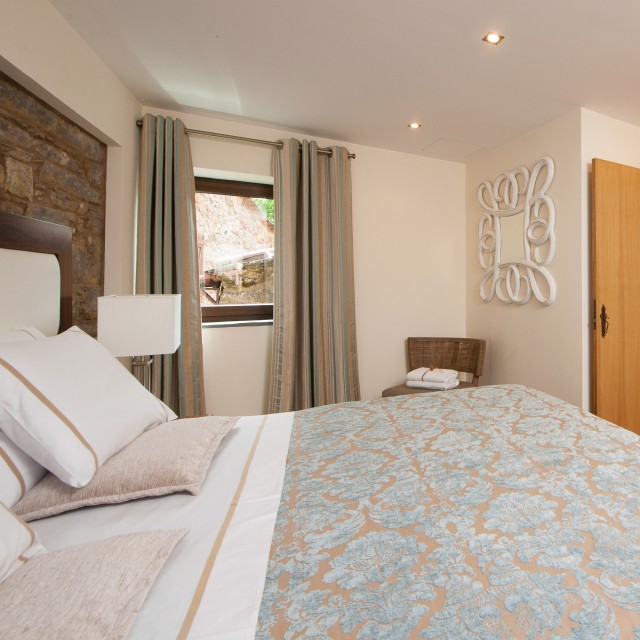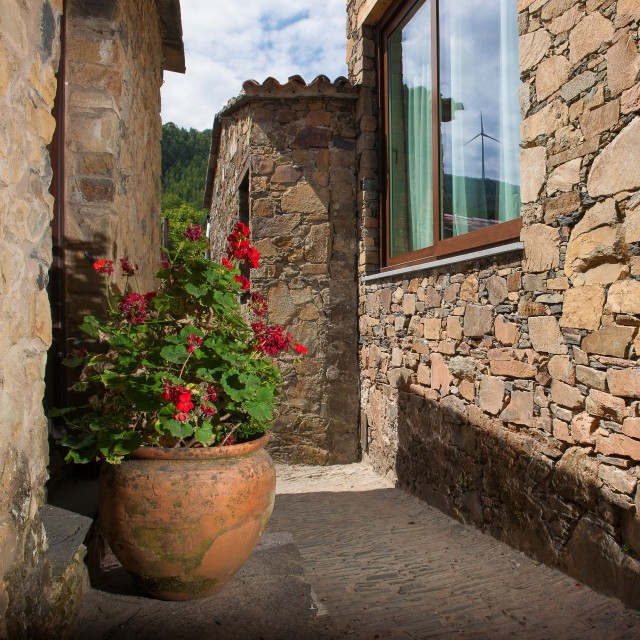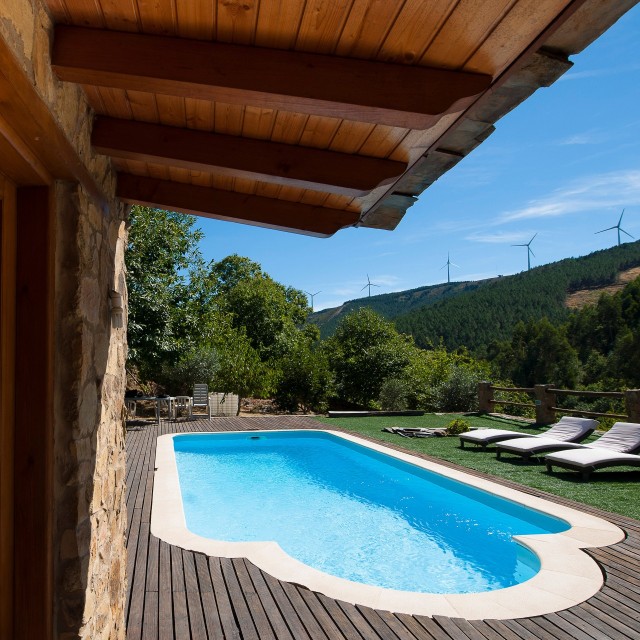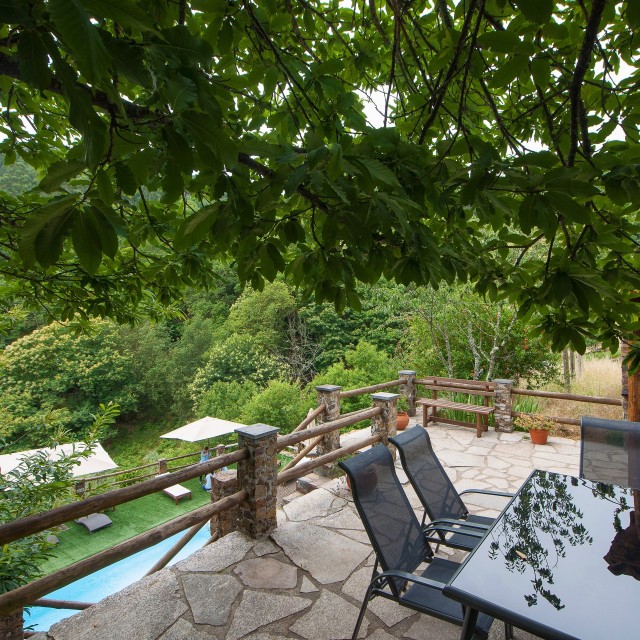 Mountain Whisper is a magical place located in the heart of Serra da Lousã, two hours from Lisbon and one hour from Porto. The Schist Village of Gondramaz, a locality of outstanding natural beauty, offers exceptional experiences combined with the refinement, comfort and originality of its houses, designed down to the last detail, stimulating your senses at every moment. Here you are close to groves of sweet chestnut trees. In the background you can hear the cascading waterfalls that can be reached by wonderful footpaths.

CASA MÃE offers 2 floors and a living room with a fireplace that heats the whole house. The patio offers a fantastic view on beautiful sunny afternoons in the shade of the chestnut trees, with a private barbecue and direct access to the communal pool. It has a fully equipped kitchen. Both bedrooms have en-suite bathrooms.
Surrounding Area
MTB Center Gondramaz at 145m
PR2 MCV - Schist Walking Trail Gondramaz - Nos Passos do Moleiro at 166m
PR7 LSA - Schist Walking Trail da Lousã - À Descoberta da Floresta at 2.4km
River beach of Louçainha at 4.7km
Nossa Senhora da Piedade Shrine at 5.3km
PR 2 LSA - Schist Walking Trail Rota das Aldeias do Xisto da Lousã at 5.4km
PR5 LSA - Schist Walking Trail Lousã - Rota dos Serranos at 5.4km
River beach of Senhora da Piedade at 5.4km
Information
Available all year round.
Activities: Walking, Deer Roar (September), Mountain Biking, Downhill Mountain Biking, Enduro, Trail Running, Rappel/Abseiling
Check-in: 15h00 - 20h00
Check-out: 9h00 - 12h00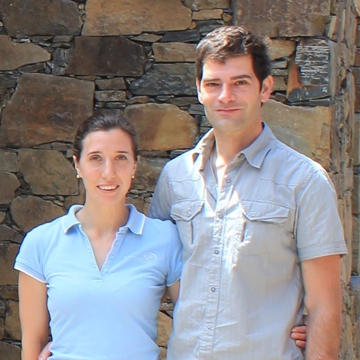 Host
Margarida Amaral
With a master's degree in architecture, she moved to the schist village of Gondramaz after finishing her course in Coimbra. A keen nature lover, with a special fondness for the Serra da Lousã, she had no problem about moving there. She established Mountain Whisper in 2013, with just three houses, and it has been expanding ever since. The link with nature and architecture is the key factor for the whole concept underlying the creation of these Mountain Whisper houses.
Rita
"O Local é absolutamente paradisíaco. A casa é linda e está tudo perfeito. Uma experiência a repetir. Apenas ressalvo que o atendimento dos funcionários é distante e passa despercebido e não está concordante com o afetuosos acolhimento do local e dos poucos habitantes com quem nos cruzamos. Assim, sugerimos que possam ter no alojamento mais e melhor informação sobre o que fazer! da receção não nos conseguiram dar qualquer feedback sobre esse tema, sugerindo que fossemos procurar na internet ou no turismo !!! De resto a harmonia envolvente é fantástica. Parabéns !" June 05, 2023

Katharine
"Everything was fantastic - great breakfast, very comfortable accommodation, beautiful surroundings. The staff were very friendly and the admin side all ran very smoothly in terms of checkin etc. Would happily recommend. " October 16, 2021

Gabriela
"We loved our stay at Gondramaz. The village is isolated but has good access (compared to other Aldeias do Xisto) and is perfect for relaxing. The villagers are very helpful and friendly and we had a visit from 2 fox cubs. The Mountain Whisper Casa Mãe is great for a family with children, with the option of twin beds in the 2nd bedroom, private patio and access to the pool. The breakfast also has veggie friendly options. We highly recommend it." April 22, 2019
Location
Largo do Leão 3200-533
Latitude: 40.061587871338
Longitude: -8.272404271164