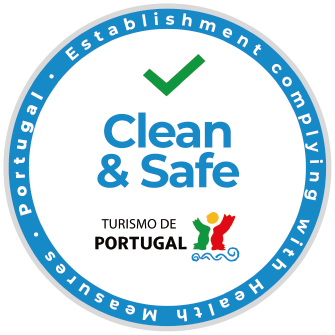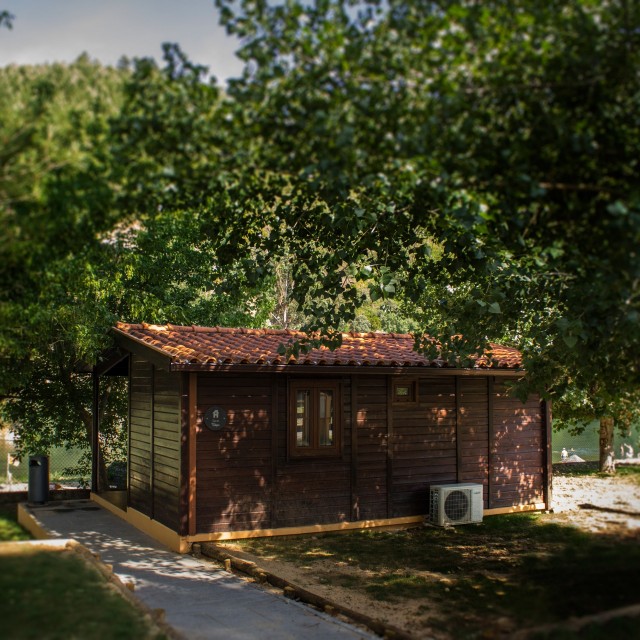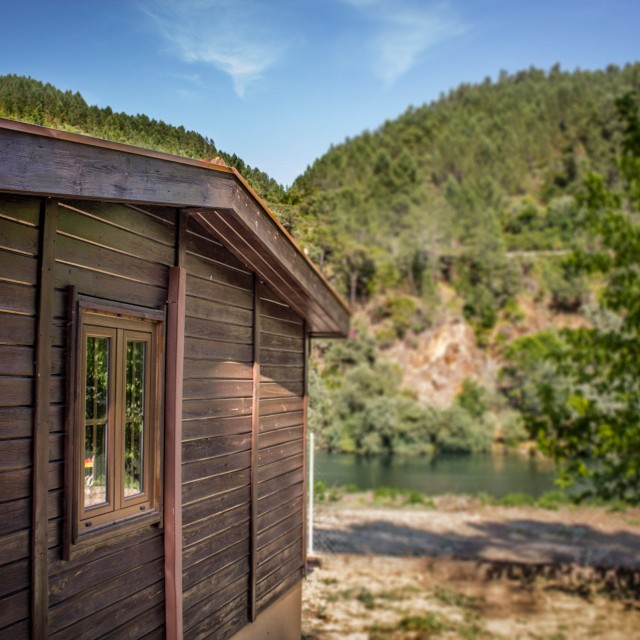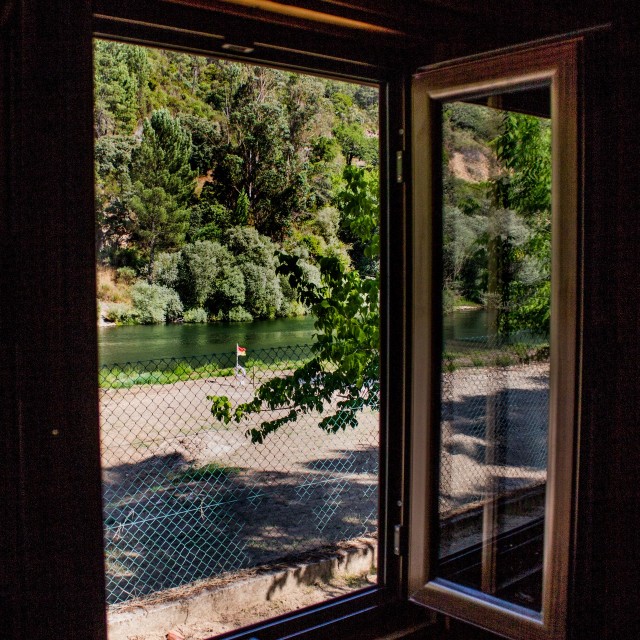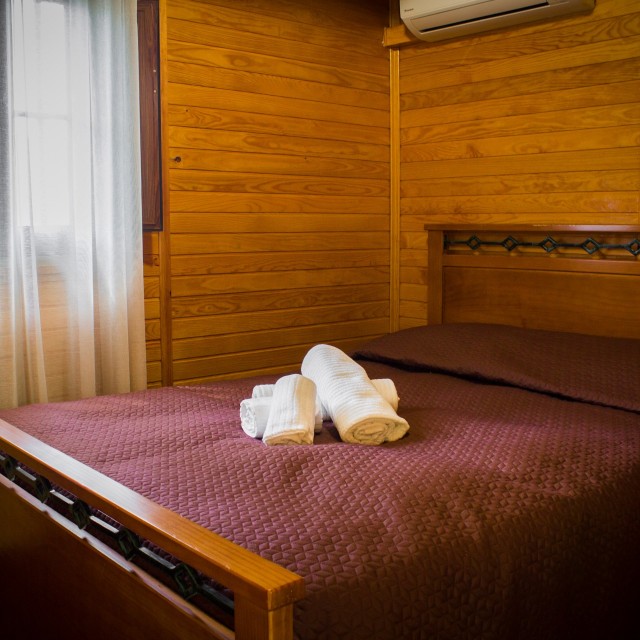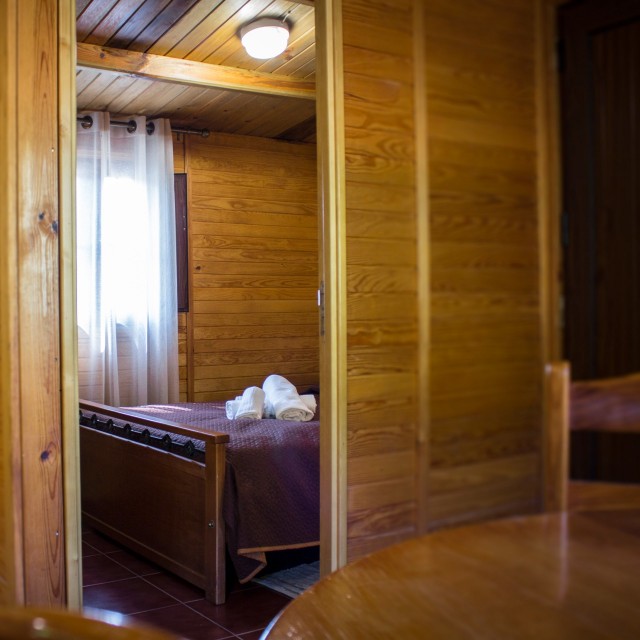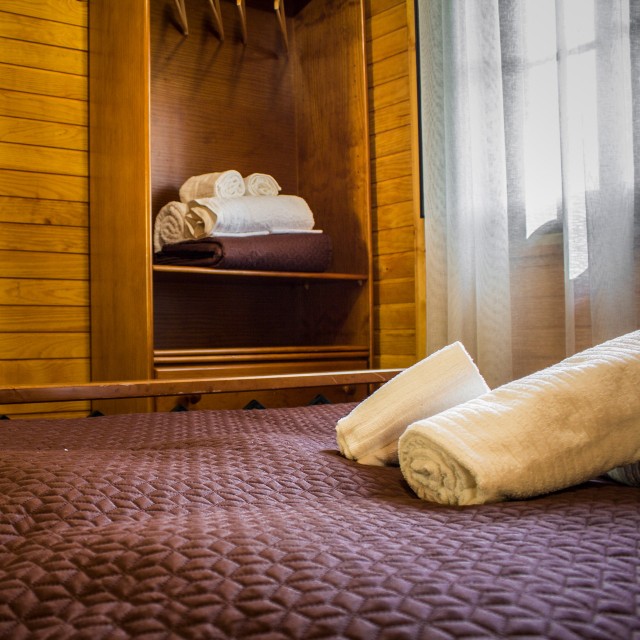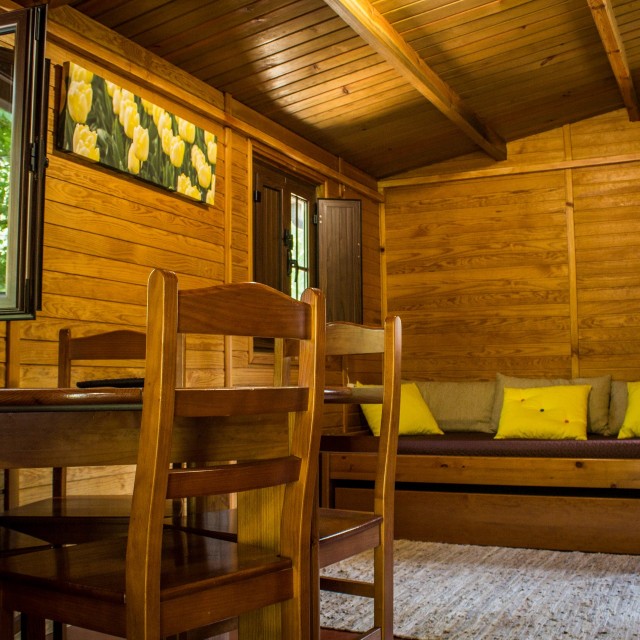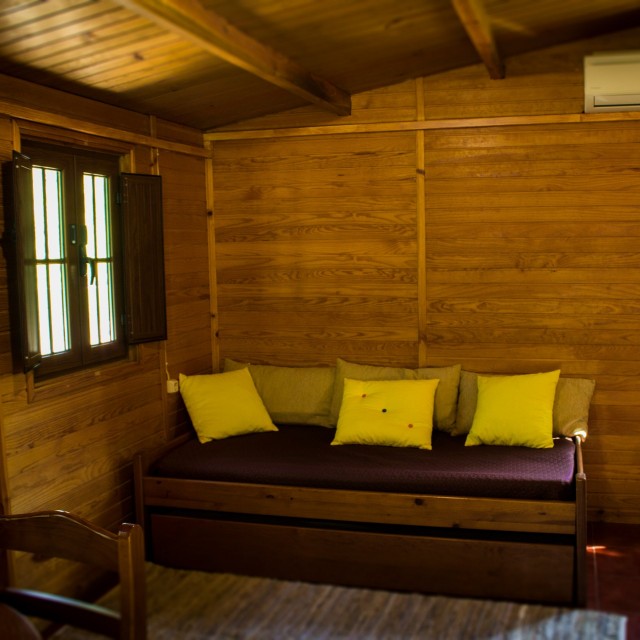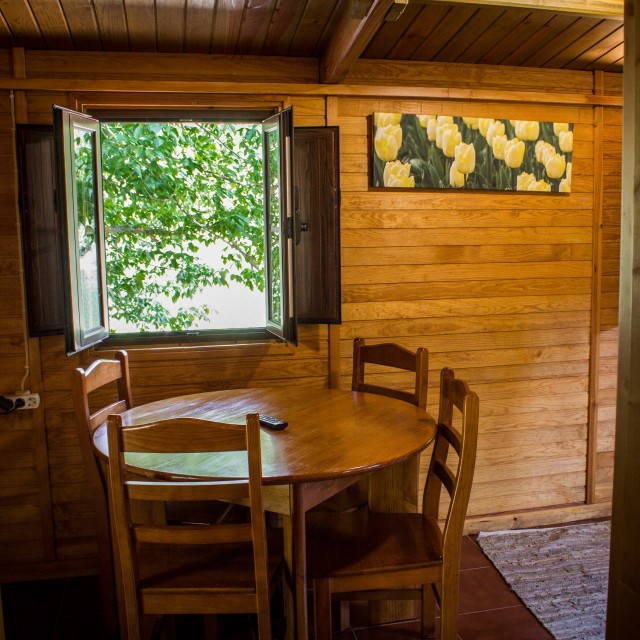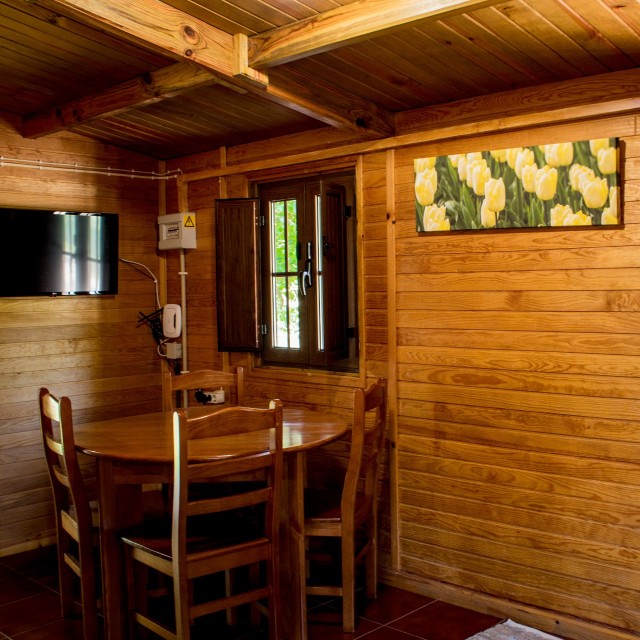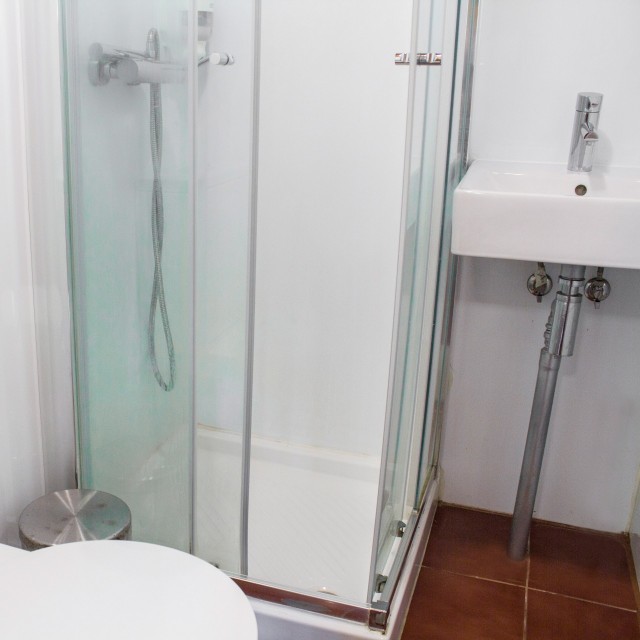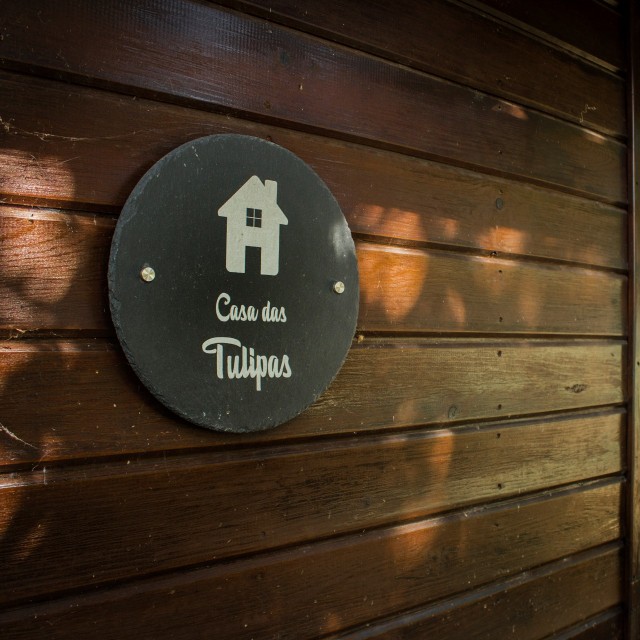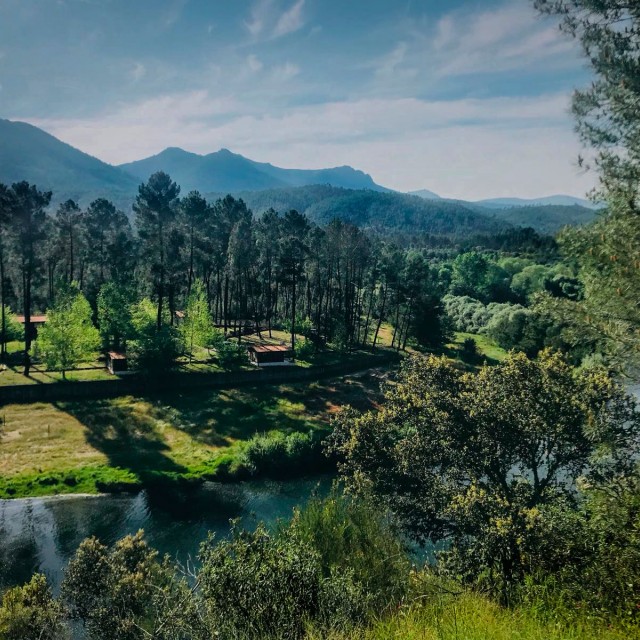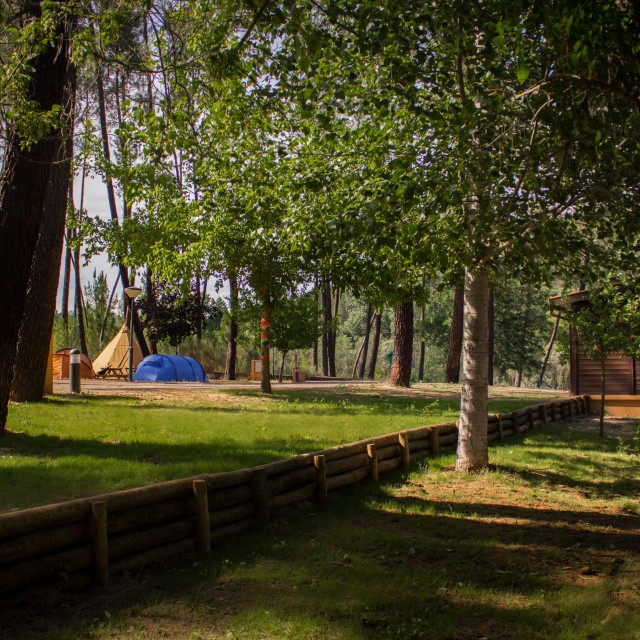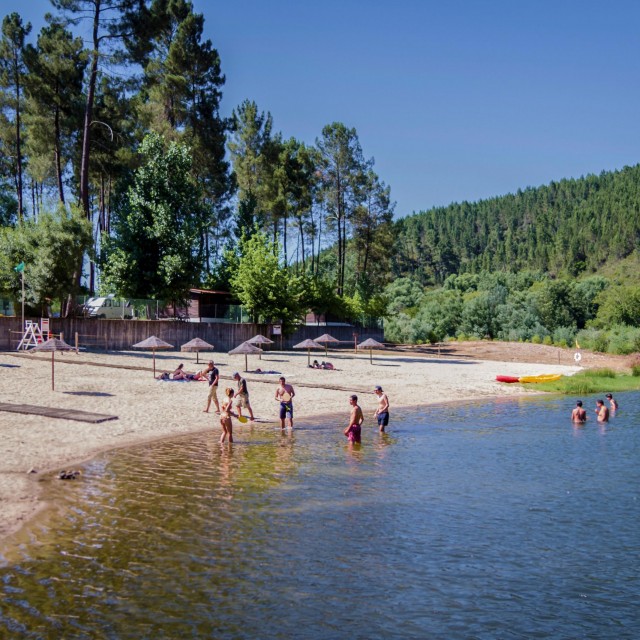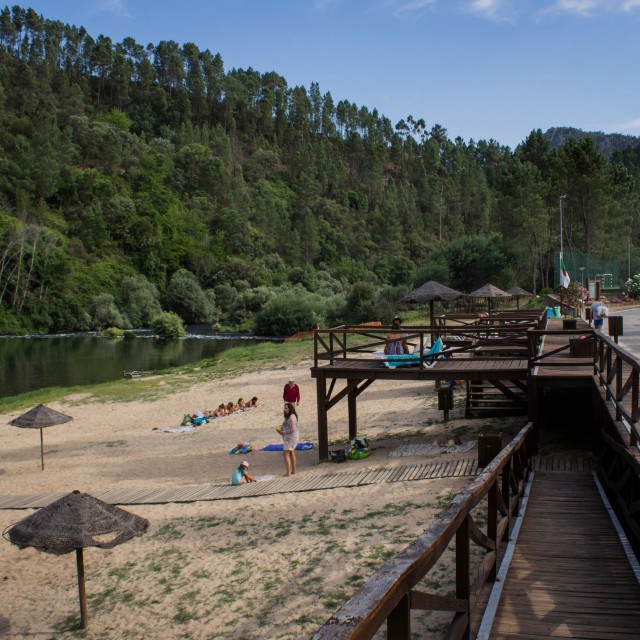 Xistocamping is located on a small peninsula surrounded by the meandering waters of the river Zêzere, next to Janeiro de Baixo, a picturesque Aldeia do Xisto, where memory lives on in the houses of yellow schist, in the mill excavated in the rock or in the "Tronco", the where animals were formerly shoed. Everything here is clear water, tucked between millennial gorges and deep valleys of dense vegetation that conceals pedestrian paths and points of geological interest integrated in the Naturtejo Geopark.

If you opt to camp, you have all everything needed for outdoor living: picnic tables, drinking fountains and barbecues. If you prefer glamping, there are 4 bungalows to choose from, each with a double bedroom, bathroom and fully equipped kitchen. The wooden houses blend with the surrounding landscape facing the River Beach, where the X Bar is located, an ideal place for a snack and to listen to the sound of water as a backdrop.

Surrounding Area
River beach of Janeiro de Baixo at 31m
PR4 PPS - Caminho do Xisto de Janeiro de Baixo at 197m
Santo Cristo Chapel at 275m
Miradouro do Cabeço Mosqueiro at 2km
River beach of Lavandeira in Janeiro de Cima at 2.2km
Casa das Tecedeiras at 2.2km
Paths and tracks at 2.3km
Private buildings from the 17th-18th centuries at 2.3km
Information
Check-in: 15h00
Check-out: 12h00

Equipment: Fridge, cooker, microwave, air conditioning, satellite TV, Wi-fi, bed linen and towels.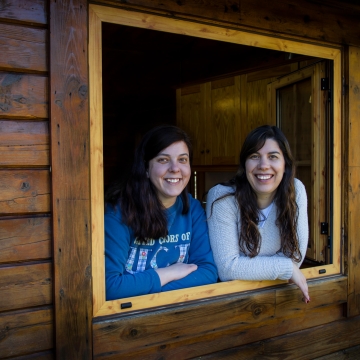 Host
Nelma e Patrícia
At Xistocamping, Patrícia and Nelma are ready to welcome you and make sure that you feel looked after and cared for. Cenários de Cor is a company created by two young businessmen from the Centre Region, who believed in the tourism potential in the Pinhal Interior area.
"The location was great and the staff were extremely friendly." April 28, 2019

Vera
"I was warmly welcomed. I loved the place. Very welcoming and peaceful. I recommend it for a romantic weekend or family holiday. I will go back there soon." April 23, 2019
Location
Rua da Praia, Janeiro de Baixo, Pampilhosa da Serra 3320-105
Latitude: 40.046421489989
Longitude: -7.8015875423279