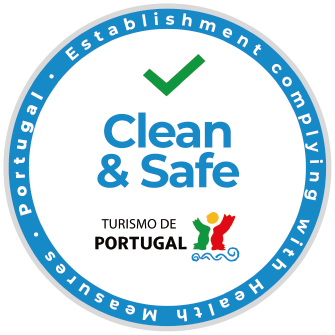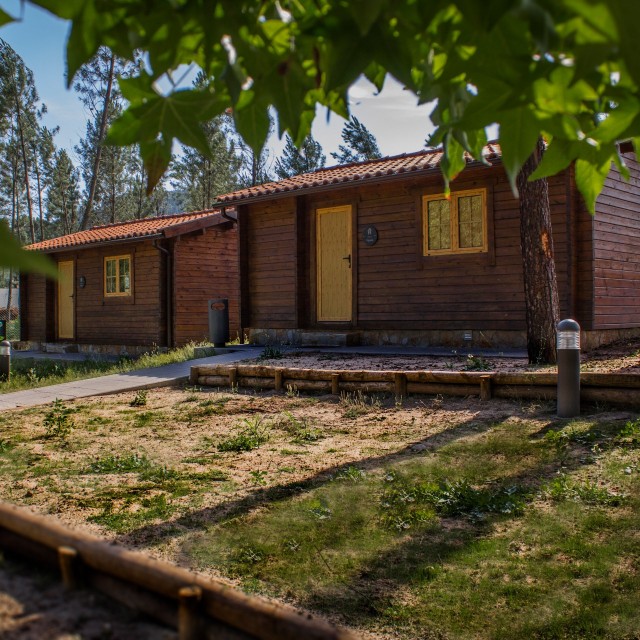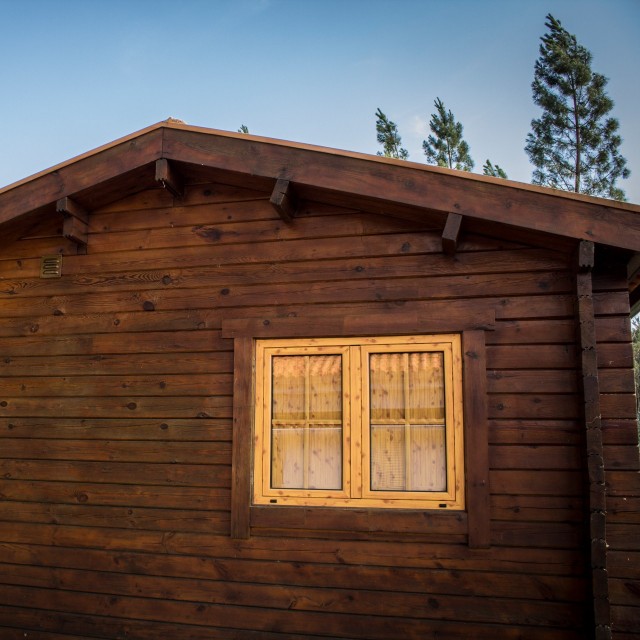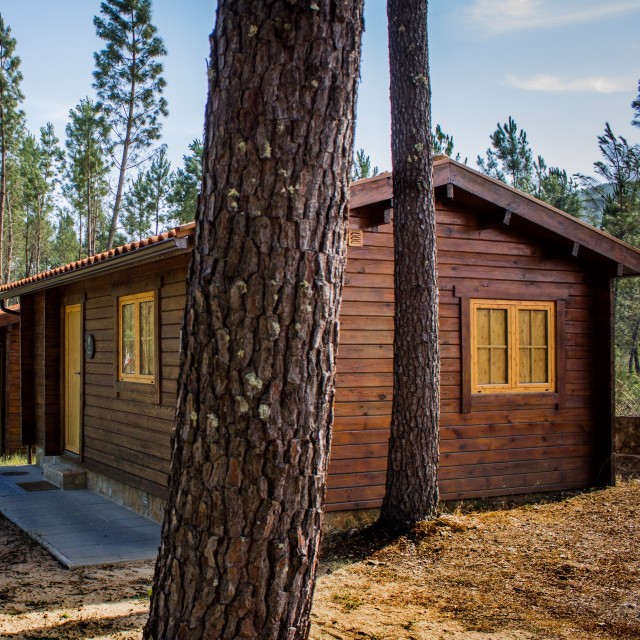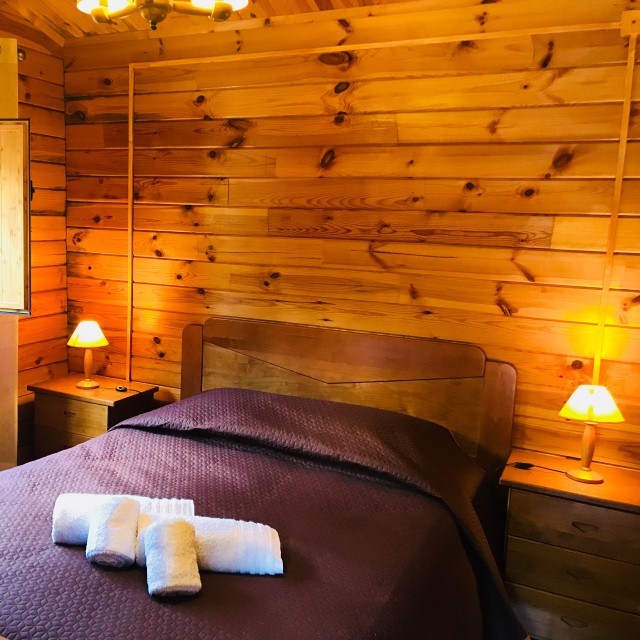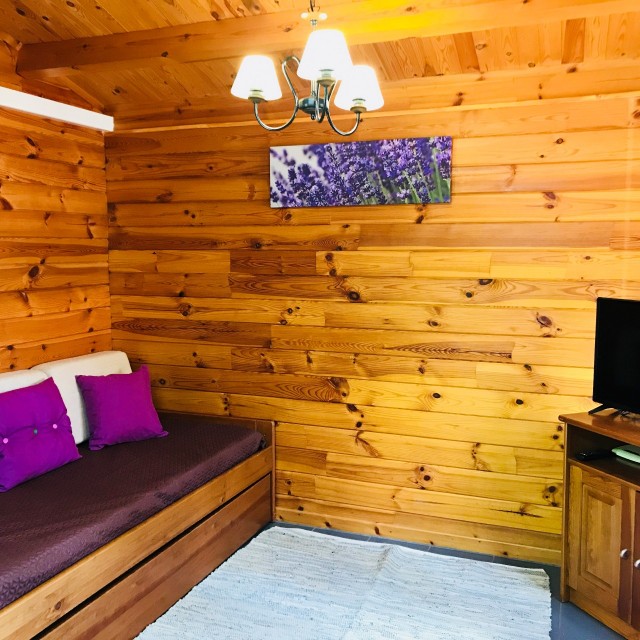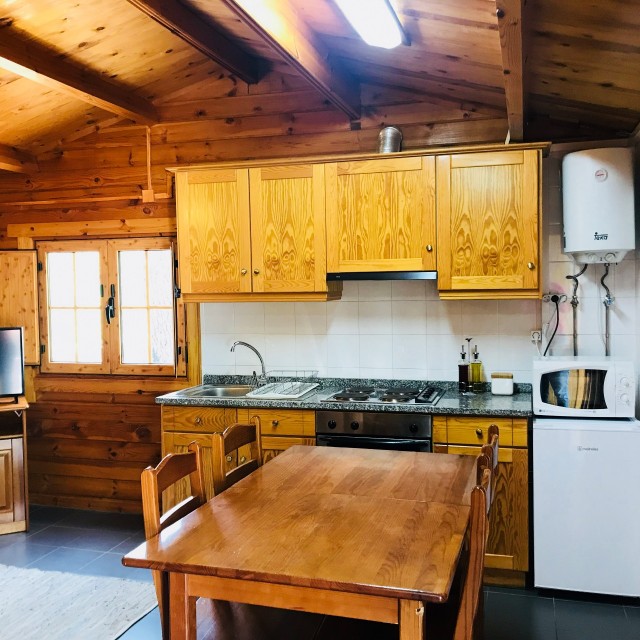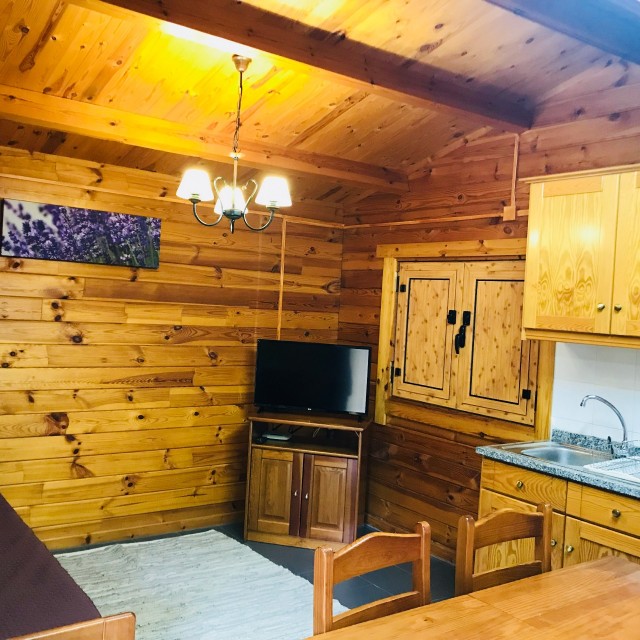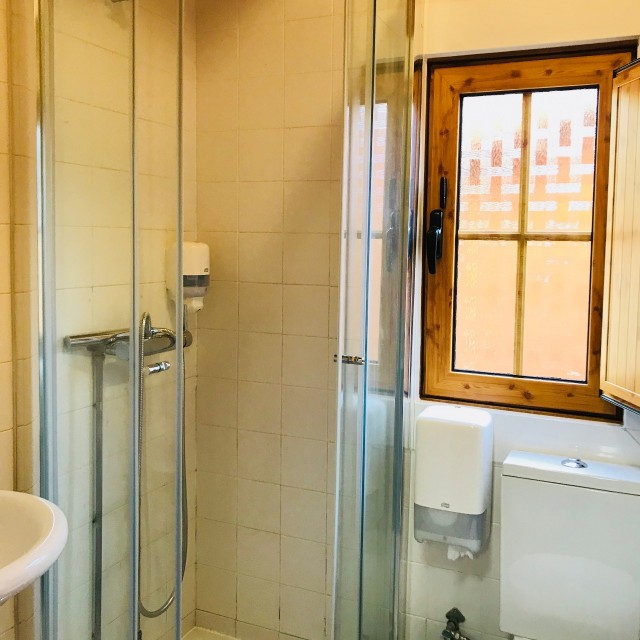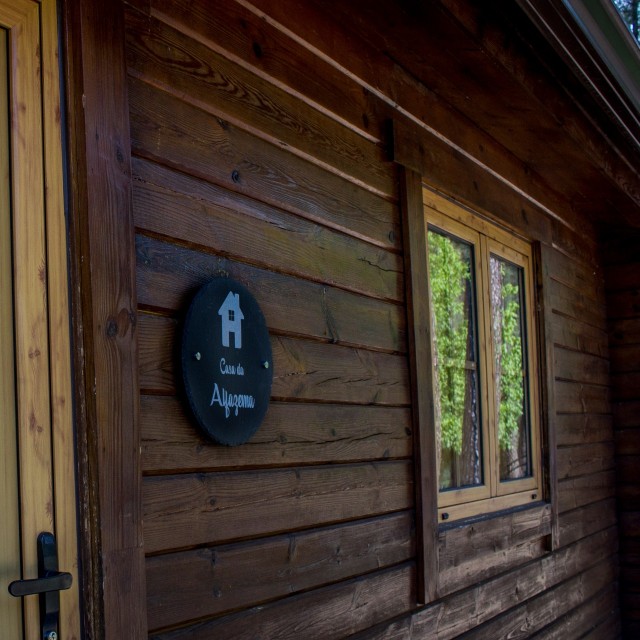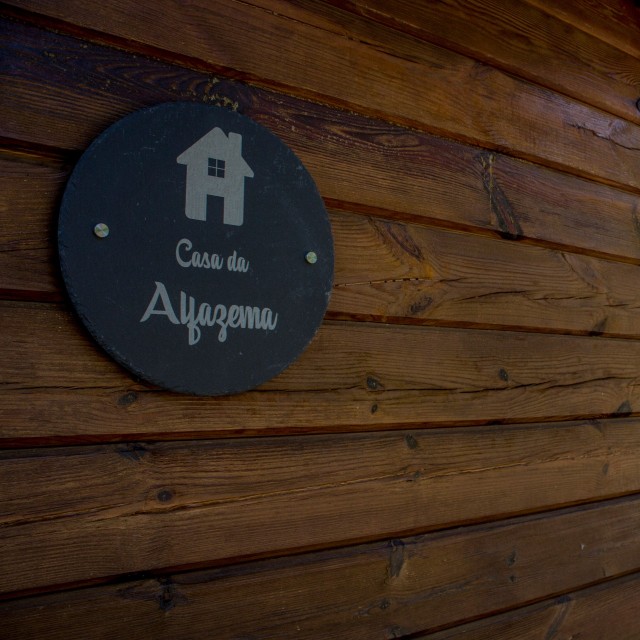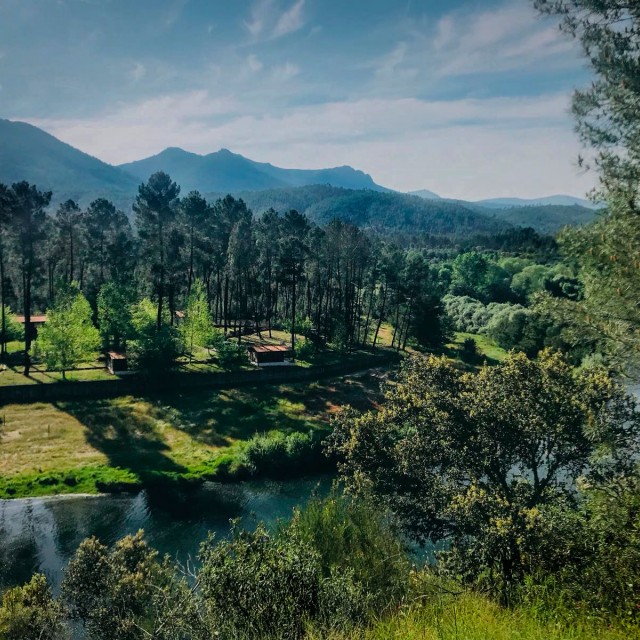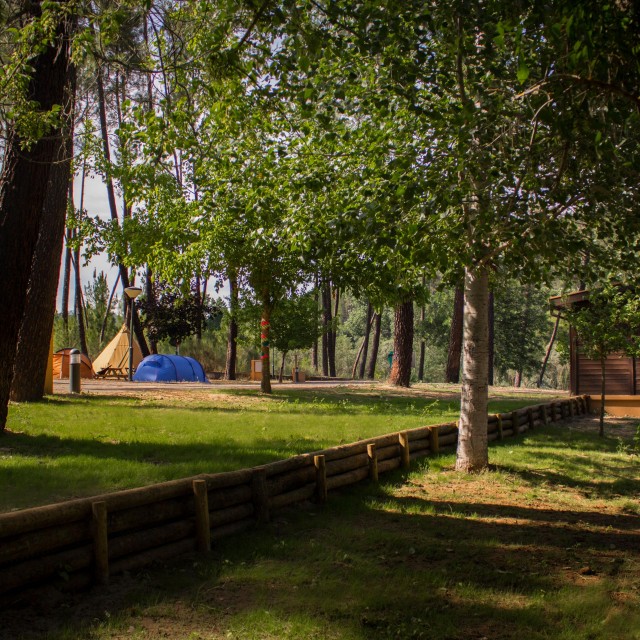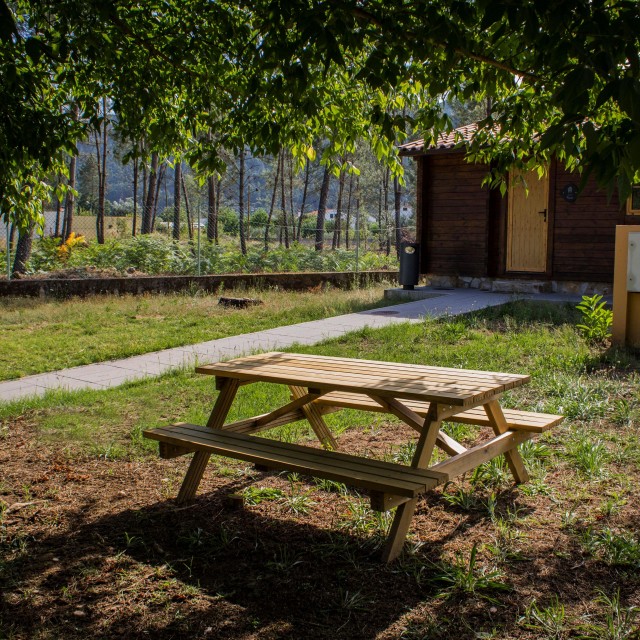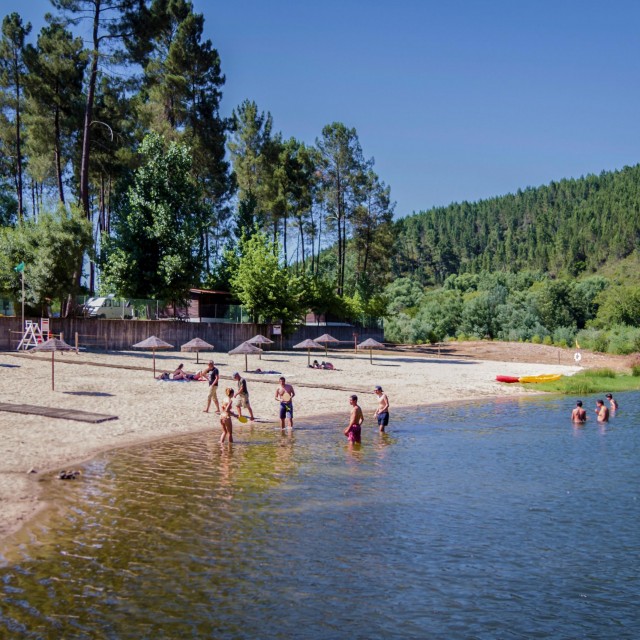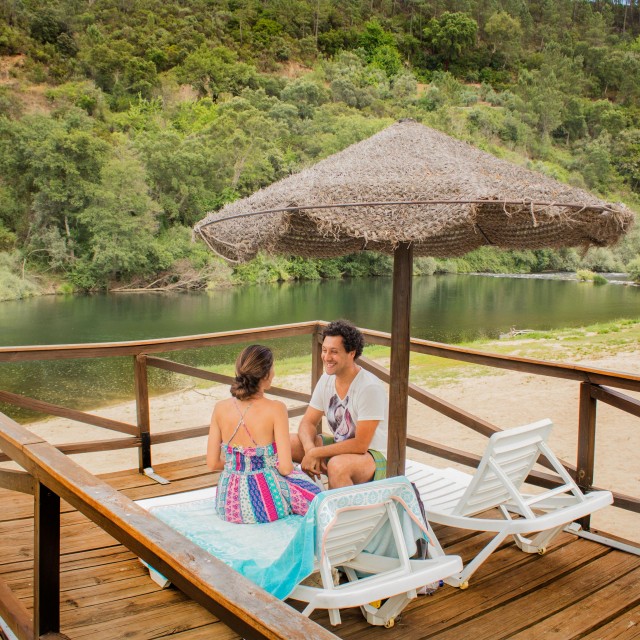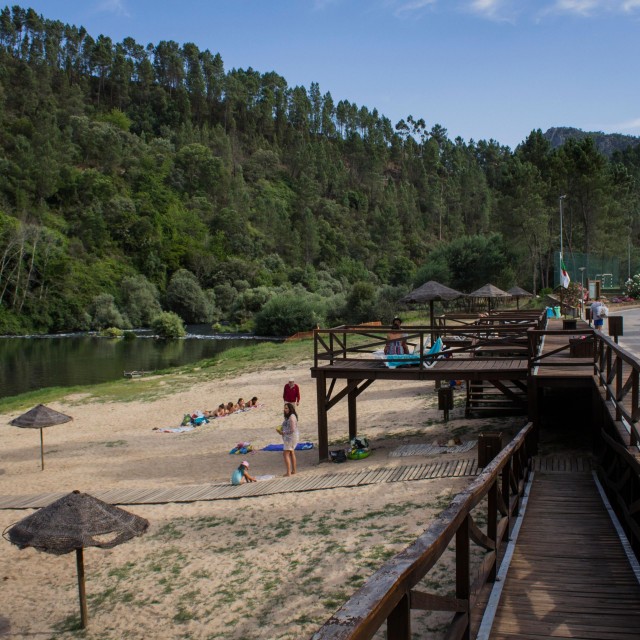 Xistocamping is located on a small peninsula surrounded by the meandering waters of the river Zêzere, next to Janeiro de Baixo, a picturesque Aldeia do Xisto, where memory lives on in the houses of yellow schist, in the mill excavated in the rock or in the "Tronco", the where animals were formerly shoed. Everything here is clear water, tucked between millennial gorges and deep valleys of dense vegetation that conceals pedestrian paths and points of geological interest integrated in the Naturtejo Geopark.

If you opt to camp, you have all everything needed for outdoor living: picnic tables, drinking fountains and barbecues. If you prefer glamping, there are 4 bungalows to choose from, each with a double bedroom, bathroom and fully equipped kitchen. The wooden houses blend with the surrounding landscape facing the River Beach, where the X Bar is located, an ideal place for a snack and to listen to the sound of water as a backdrop.

License: 8320/RNET
Surrounding Area
River beach of Janeiro de Baixo at 18m
PR4 PPS - Caminho do Xisto de Janeiro de Baixo at 214m
Santo Cristo Chapel at 278m
Miradouro do Cabeço Mosqueiro at 2km
River beach of Lavandeira in Janeiro de Cima at 2.2km
Casa das Tecedeiras at 2.2km
Paths and tracks at 2.2km
Private buildings from the 17th-18th centuries at 2.2km
Information
Check-in: 15h00
Check-out: 12h00

Equipment: Fridge, cooker, microwave, air conditioning, satellite TV, Wi-fi, bed linen and towels.

All prices shown include VAT at the legal rate in force.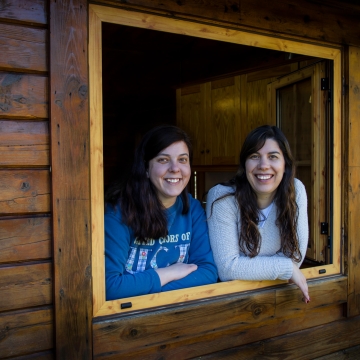 Host
Nelma e Patrícia
At Xistocamping, Patrícia and Nelma are ready to welcome you and make sure that you feel looked after and cared for. Cenários de Cor is a company created by two young businessmen from the Centre Region, who believed in the tourism potential in the Pinhal Interior area.
Nance
"Gostámos muito da nossa passagem por Janeiro de Baixo onde ficámos uma noite no Xisto Camping. Surpreendeu pela positiva a localização, a calma do local e o conforto da pequena Casa Alfazema. Experiência a repetir sem dúvida. Obrigada " June 02, 2022
" Adorámos estes dias de estadia em Novembro, sozinhos, no V/Parque, mas acompanhados por quem nos abriu as portas ao chegar, pelo Zêzere, caudaloso e sereno, os pinheiros bravos,os calhaus rolados, pelas instalações. A vossa vista magnífica na Malhada Velha, os locais onde passam os trilhos e da vossa floresta. Foram dias mágicos, por isso, a Janeiro de Baixo, à sua calma e tranquilidade, à aldeia antiga, que conseguimos vislumbrar no património preservado e que convém preservar só temos a dizer Muito Obrigado." November 07, 2021
"I really love the place, the wooden house is very cozy and well equipped. The beach by the river is very nice and calm." September 23, 2019

Marta
"Ideal for relaxation and for enjoying nature!" May 16, 2019
Location
Rua da Praia, Janeiro de Baixo, Pampilhosa da Serra 3320-105
Latitude: 40.046865
Longitude: -7.801609