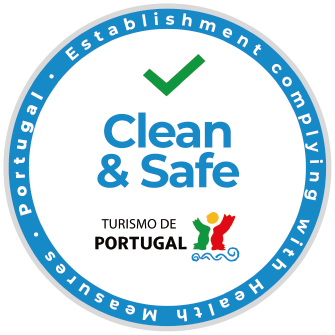 In a scenery marked by the colours, sounds and smells of nature, you will find the 9 rural tourism houses of Cerdeira - Home For Creativity. With magnificent views over the Lousã mountain range, the houses have been warmly decorated and fully prepared to provide you with a comfortable and inspiring stay.

The Casa do Forno has two floors and is equipped with heating and stove. The house may be entered on both floors. The upper floor has a small terrace. Since it is a place that encourages rest and relaxation, the house doesn't have a TV, but it has Wi-Fi. Meals can be ordered, delivered and served all from the comfort of the house.

You can make your stay even more special by requesting, with your reservation, one of the creative experiences available or by participating in the workshops that take place throughout the year. In the Café da Videira you can relax and enjoy tea as you try a homemade cake.
Surrounding Area
Nossa Senhora de Fátima Chapel at 90m
PR4 LSA - Caminho do Xisto da Lousã - Rota das Quatro Aldeias at 1.7km
Nossa Senhora da Piedade Shrine at 3.3km
River beach of nhora da Piedade at 3.4km
PR 2 LSA - Caminhos do Xisto - Rota das Aldeias do Xisto da Lousã at 3.5km
PR5 LSA - Caminho do Xisto da Lousã - Rota dos Serranos at 3.5km
Santo António da Neve at 4.2km
Information
The minimum availability is 2 nights.

Check-in: 15h00 - 22h00
Check-out: 9h00 - 11h00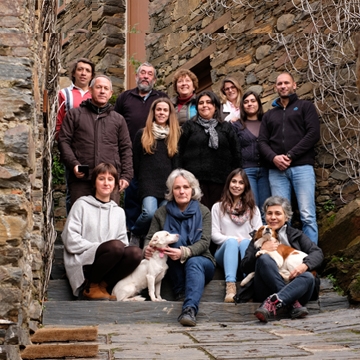 Host
Natália e José
"We first started visiting our friends, Kerstin and family, in Cerdreira 20 years ago. We fell in love with the place and decided to do something to help preserve and restore it. With the help of three generations of the family, we set to work. We restored the first house – the shrines. We loved it. Since then, we haven't been able to stop. Social responsibility and ecological sustainability are basic concepts for us, applied not only during the reconstruction stage, with local labour techniques and use of ecological materials, but also in our day-to-day operation!" Natalia and José.
Location
Lugar da Cerdeira 3200-509
Latitude: 40.094108037147
Longitude: -8.1954690489349