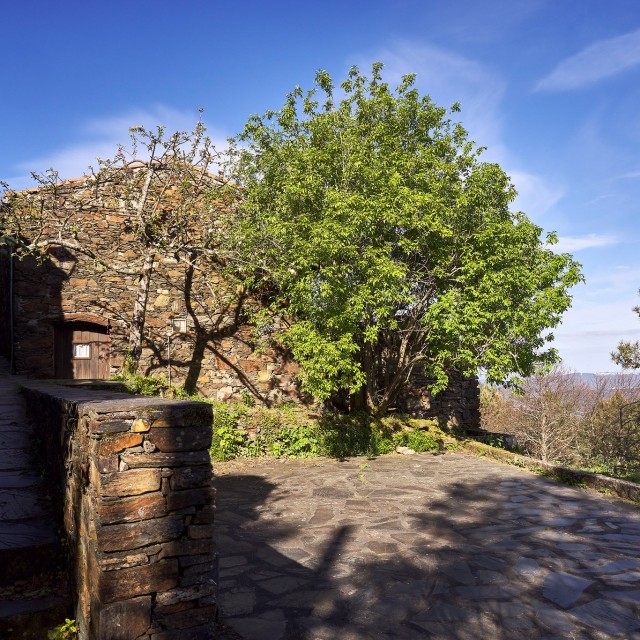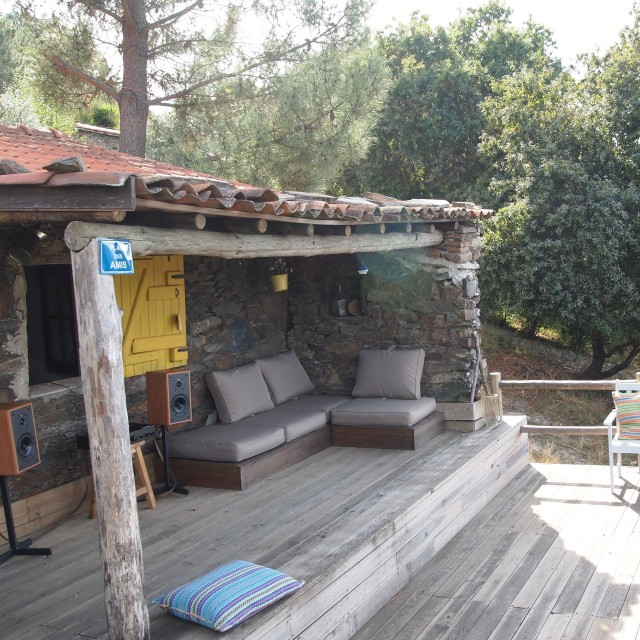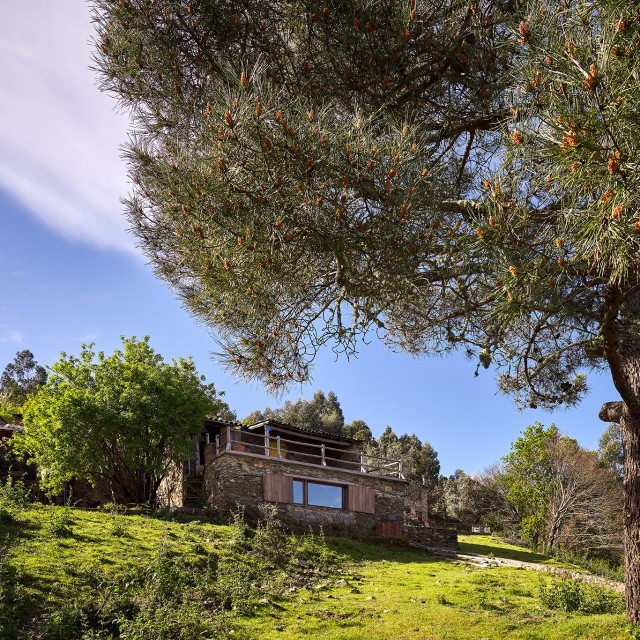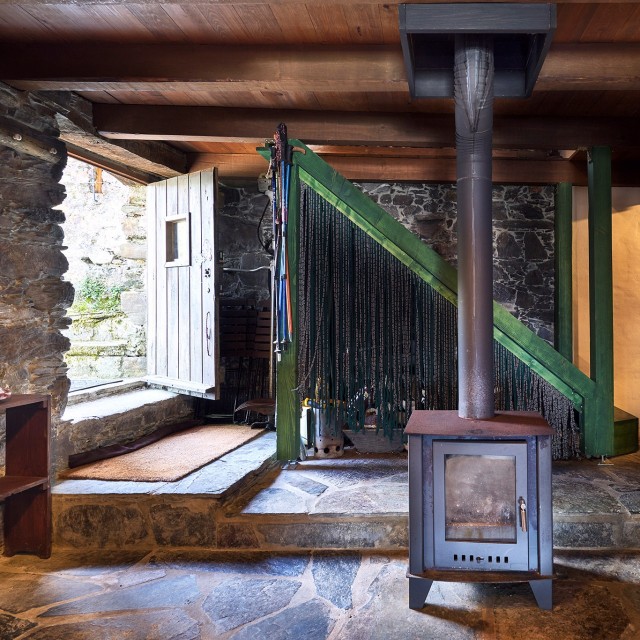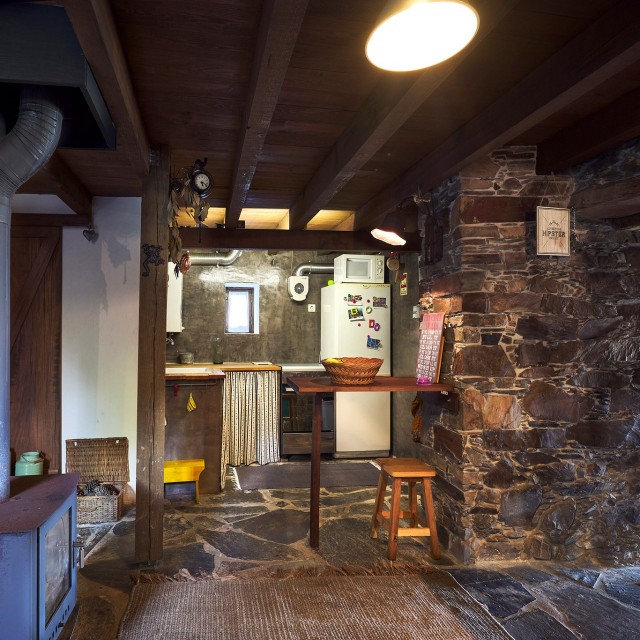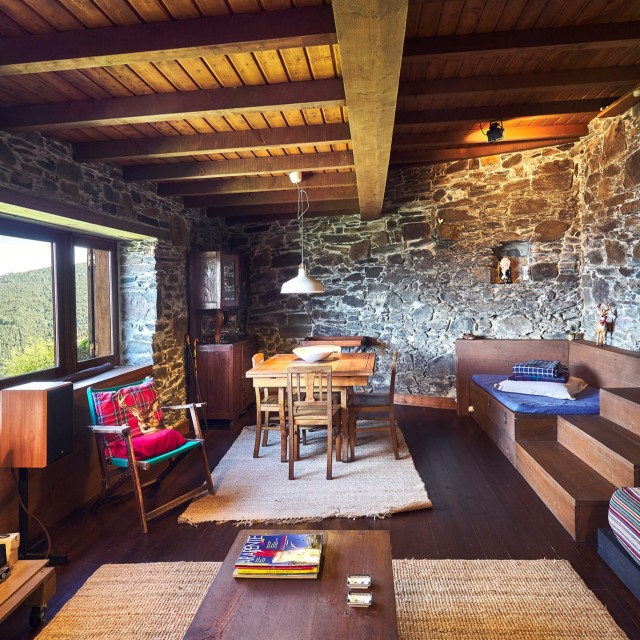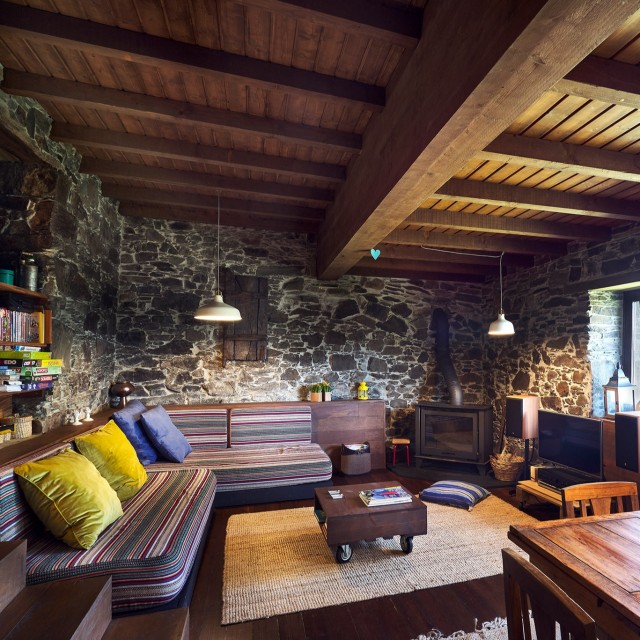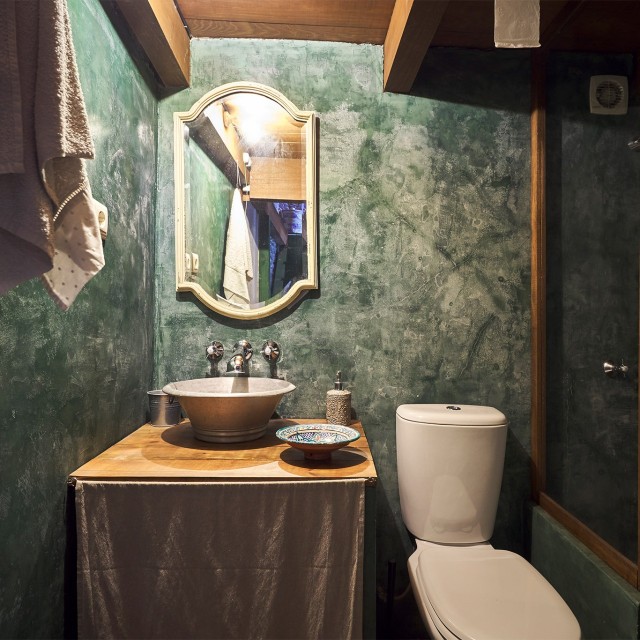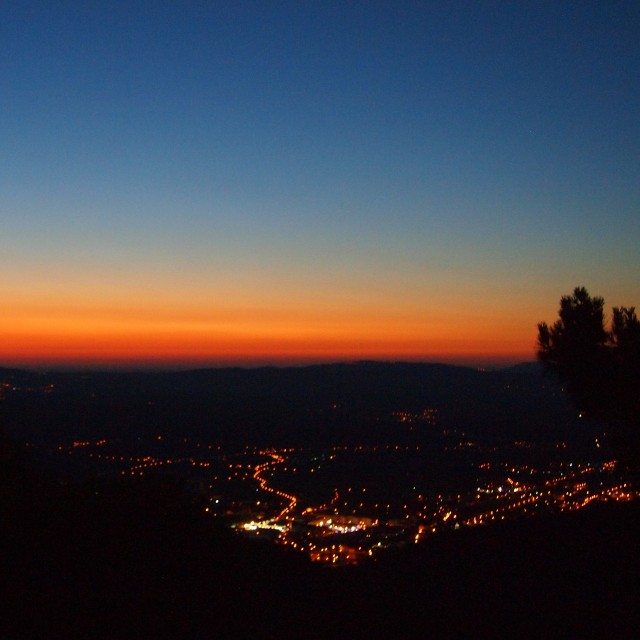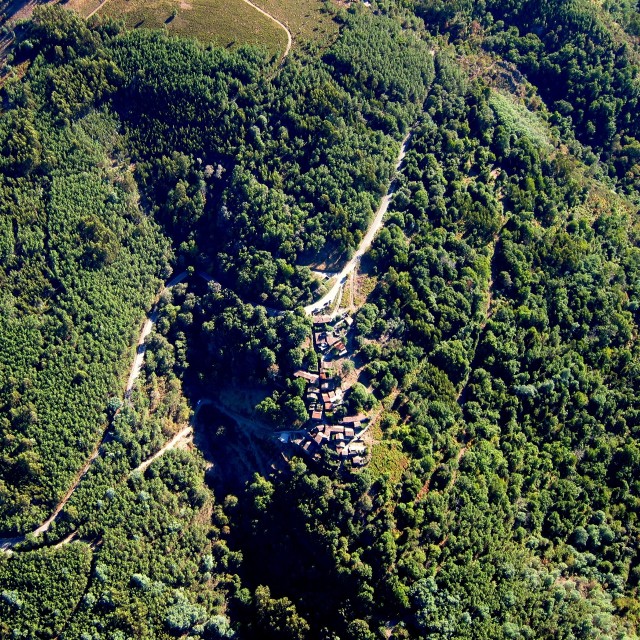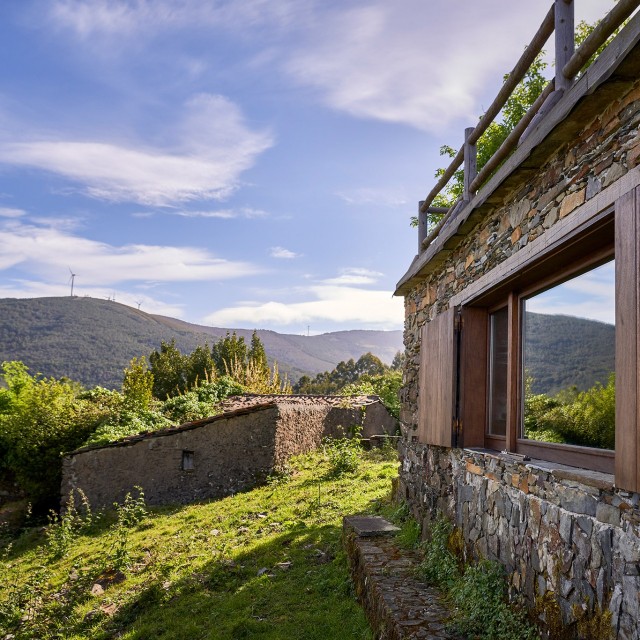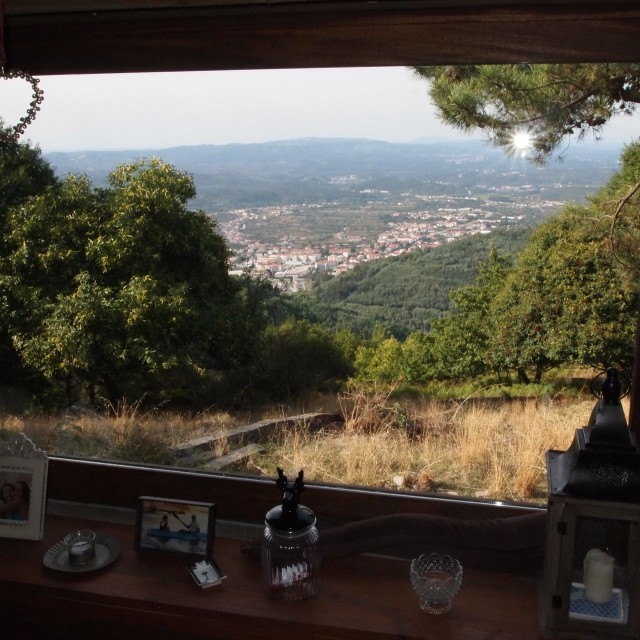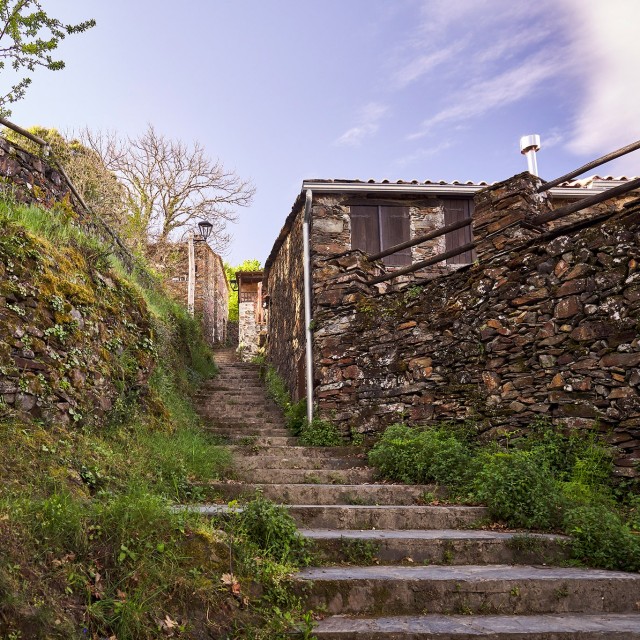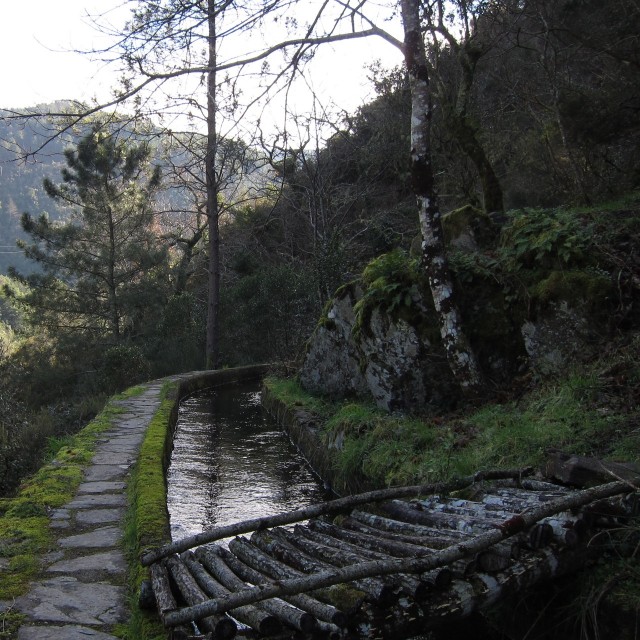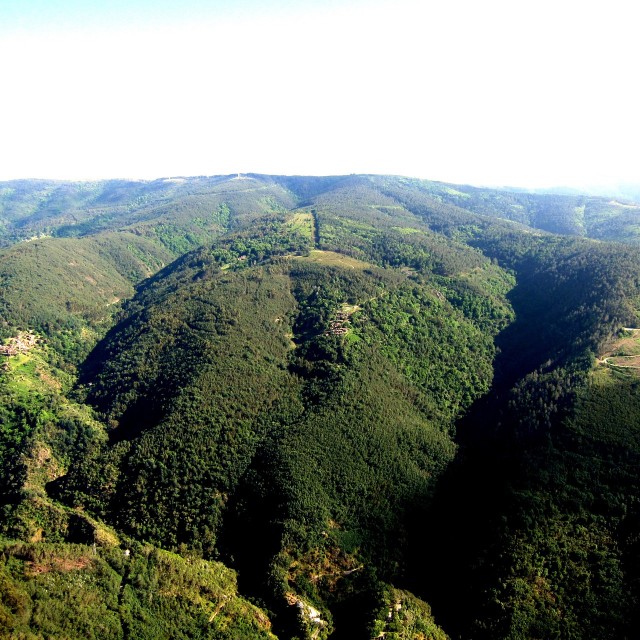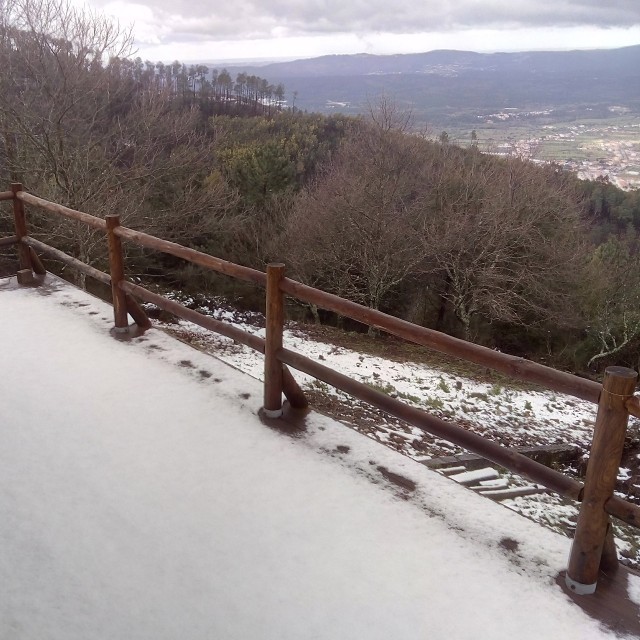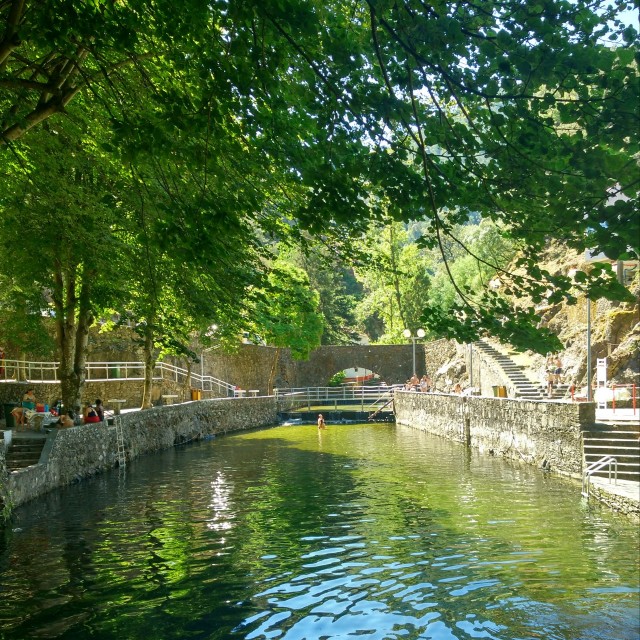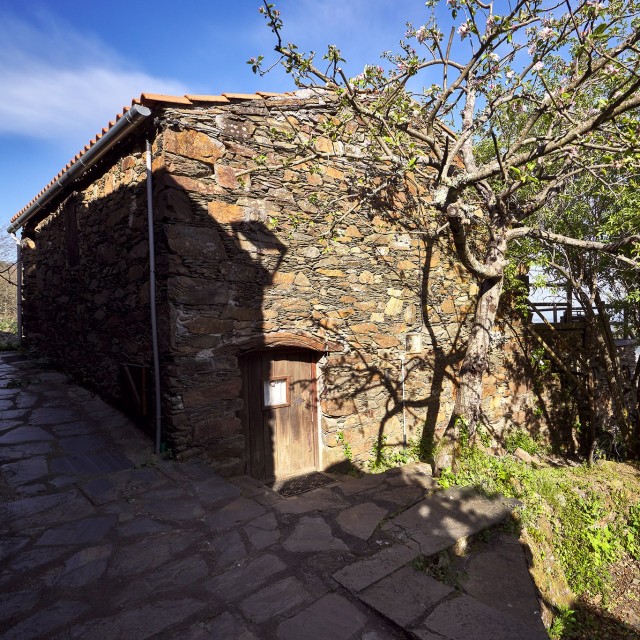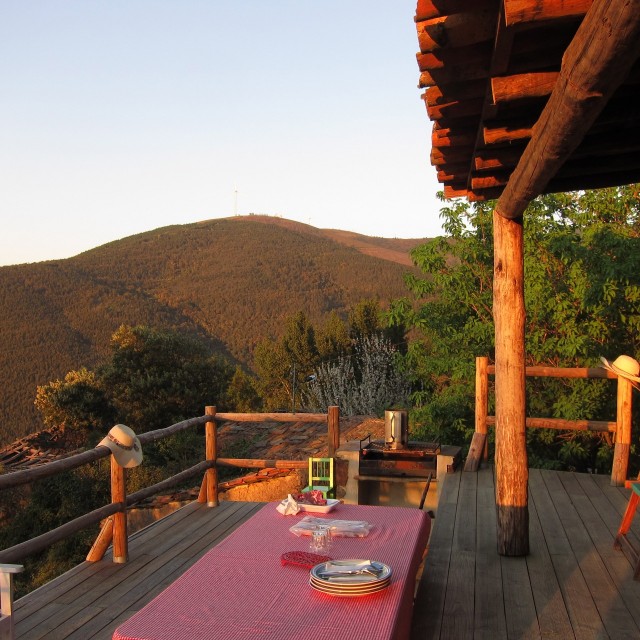 Located in the Aldeia do Xisto of Casal Novo, right in the middle of the Serra da Lousã, Casa dos Amigos is a very comfortable refurbished rustic dwelling, with shale walls and breath-taking views.

The accommodation is on two floors and can accommodate up to 6 people. On the ground floor there is a living room with 2 sofa beds, fully equipped kitchen and toilet. The living room also has a wood burner, which guarantees a comfortable, cosy atmosphere even on colder days.

Upstairs there are 2 bedrooms, both air-conditioned. Bedroom 1 has a double bed, chest of drawers and a travel cot if needed. Bedroom 2 has a bunk bed, chest of drawers and bookcase with a small stereo.

The second floor also has a large terrace. Here you will find 2 sofas, a dining table, chairs, a hammock, floor cushions and a lounger. Everything so you can relax and enjoy the sounds and landscapes of the natural surroundings.

Surrounding Area
Nossa Senhora da Piedade Shrine at 794m
PR 2 LSA - Caminhos do Xisto - Rota das Aldeias do Xisto da Lousã at 963m
River beach of nhora da Piedade at 965m
PR5 LSA - Caminho do Xisto da Lousã - Rota dos Serranos at 974m
Aldeias do Xisto Welcome Centre at 2.1km
PR 1 LSA - Caminho do Xisto da Lousã - Rota dos Moinhos at 2.2km
PR7 LSA - Caminho do Xisto da Lousã - À Descoberta da Floresta at 2.3km
Arouce Castel in usã at 2.6km
Information
Available all year round.
During August it is only possible to book for more than 5 nights.
Check-in: 15h00
Check-out: 12h00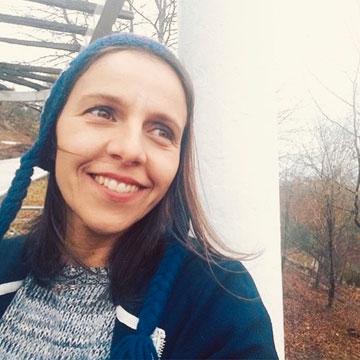 Host
Paula Costa
Paula Costa has always been passionate about the Serra da Lousã, the Aldeias do Xisto and walking in the hills with an army map in her hands. The purchase of a house in the Aldeia do Xisto of Casal Novo became an all-consuming restoration project which resulted in a very comfortable house that preserves the rustic atmosphere of the schist houses. From her taste for enjoying the house with her friends came the idea of "opening her doors" and sharing her experiences with others.
António
"." September 30, 2022
etelvina
"Foram uns dias de pura ligação à natureza... Fabuloso!" April 26, 2022

Marcos
" Foi muito bom estar no Casal Novo e nesta casa dos amigos. A casa é muito agradável e com uma vista fantástica sobre a serra da Lousa e sobre a Lousa. Os proprietários sempre disponíveis para informar e ajudar no que fosse preciso. Adoramos e voltaremos repetir. Obrigado Marcos " September 15, 2021
"Wir haben eine einzigartige und wunderbare Woche in der Casa dos Amigos verbracht. Die wunderbare und ruhige Lage mit der einzigartigen Aussicht und die schöne Ausstattung des Hauses haben dazu beigetragen. Es hatte einfach alles, was wir uns hätten wünschen können. Vielen Dank für die Gastfreundschaft! " July 28, 2021
Jorge
"A envolvência da casa, privacidade, carismática, comodidade!" August 10, 2020
Location
Casal Novo, 2º rua, Lousã 3200-072
Latitude: 40.092134
Longitude: -8.235487