Located in the Schist Village that bears its name, Retiro de Gondramaz is one of the oldest houses in the town that has been refurbished to provide every comfort to its guests.

With 3 bedrooms, a fully equipped kitchen and bathroom with bathtub, the house also has garden and terrace so that visitors can enjoy the countryside and sounds of nature that permeate the village.

In 2017, Gondramaz was a finalist in the 7 Wonders of Portugal, in the Remote Villages category. Strolling along the narrow winding lanes, discovering the little cliffs and stone figures that dot the village's walls and porches, or walking or cycling and enjoying the freshness of the nearby river beaches. These are some of the activities available if you choose this place to unwind and have a good time with family and friends.
Surrounding Area
River beach of Louçainha at 4.8km
Nossa Senhora da Piedade Shrine at 5.3km
River beach of nhora da Piedade at 5.4km
Aldeias do Xisto Welcome Centre at 5.7km
Serra da Lousã Biological Park at 5.8km
Arouce Castel in usã at 6.4km
Nossa Senhora de Fátima Chapel at 7.5km
Information
The minimum availability is 2 nights. Breakfast can be added as an extra at 10 euros per person.
Check-in: 15h00 - 20h00
Check-out: 8h00 -11h00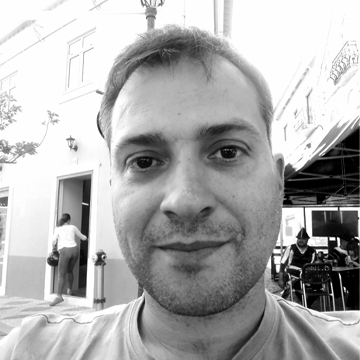 Host
João Pereira
A clinical psychologist by profession, João Pereira has kept close ties with the Schist Village of Gondramaz since childhood. Its isolation has meant that this village still retains a nature as yet little explored by human beings, and has become a refuge from modern times. The growing number of people searching for the place gave rise to Gondramaz Retreat ['Retiro'], one of the oldest houses in the village, refurbished to offer every comfort to its visitors.
Location
Rua Torta, Gondramaz, Miranda do Corvo 3220-533
Latitude: 40.0620018
Longitude: -8.2729005