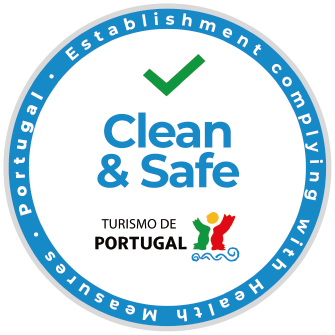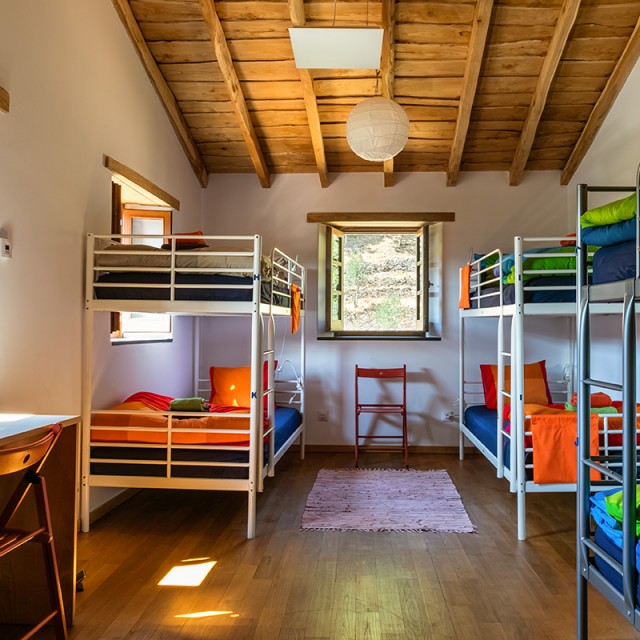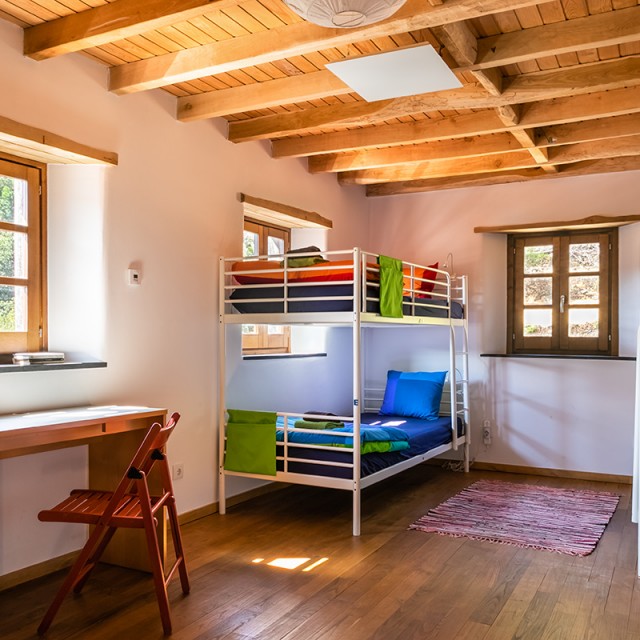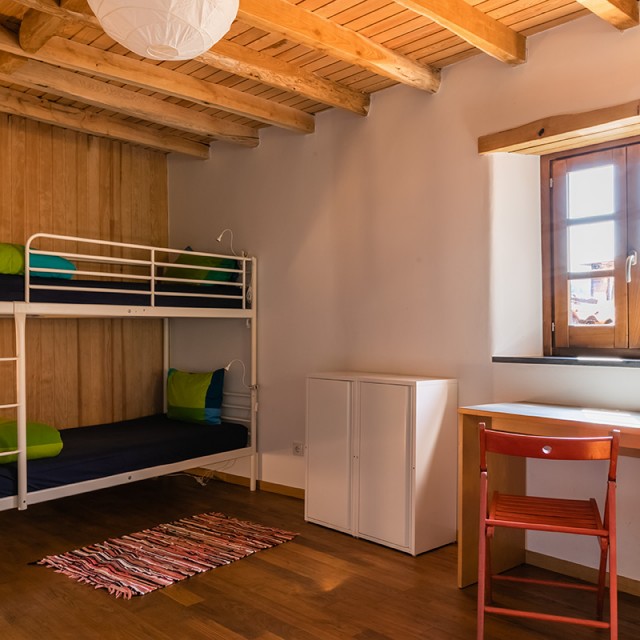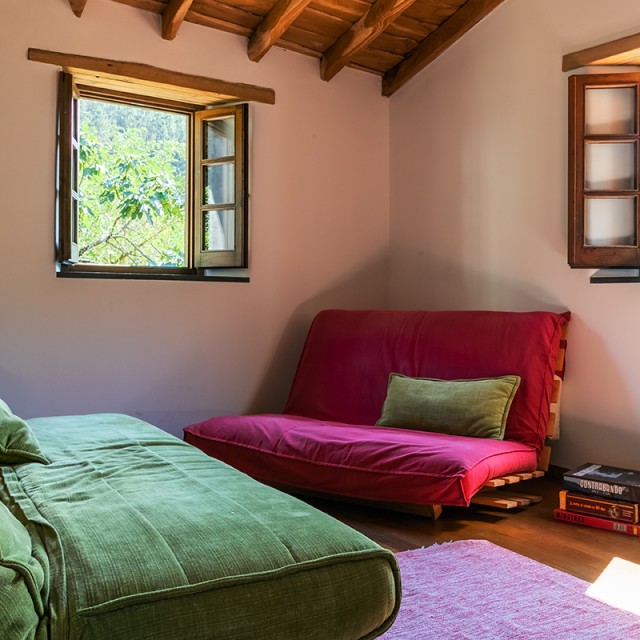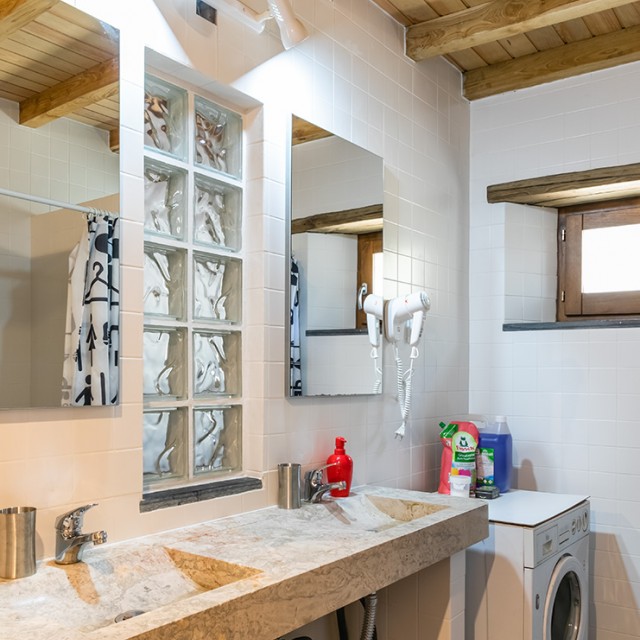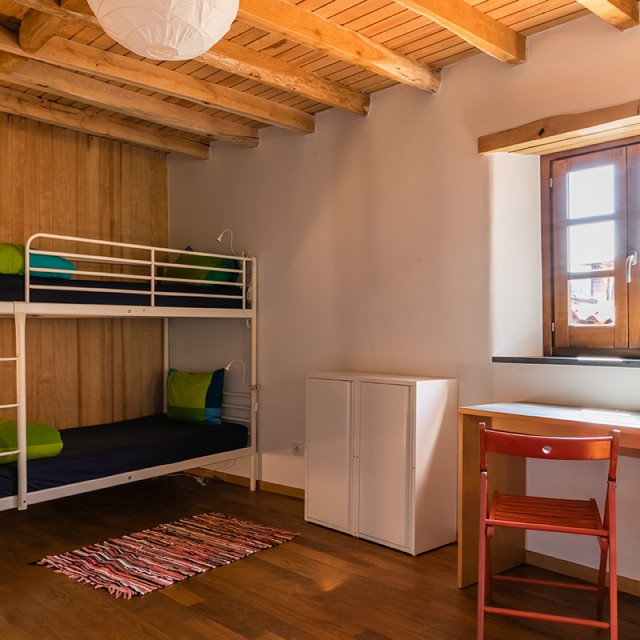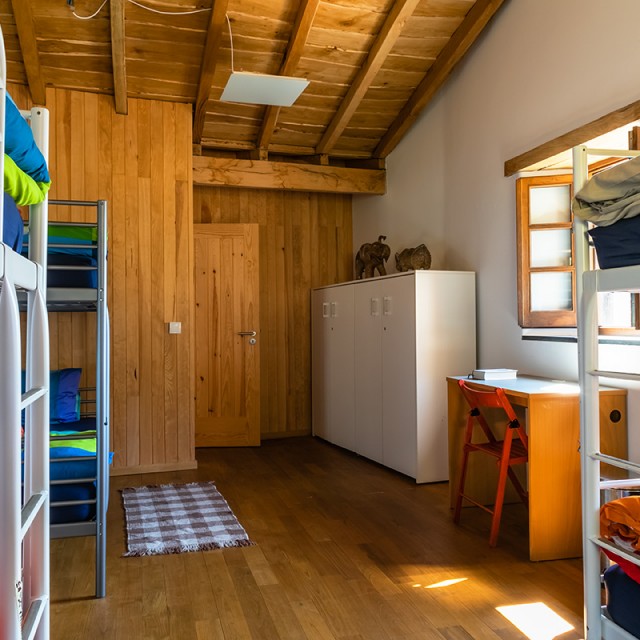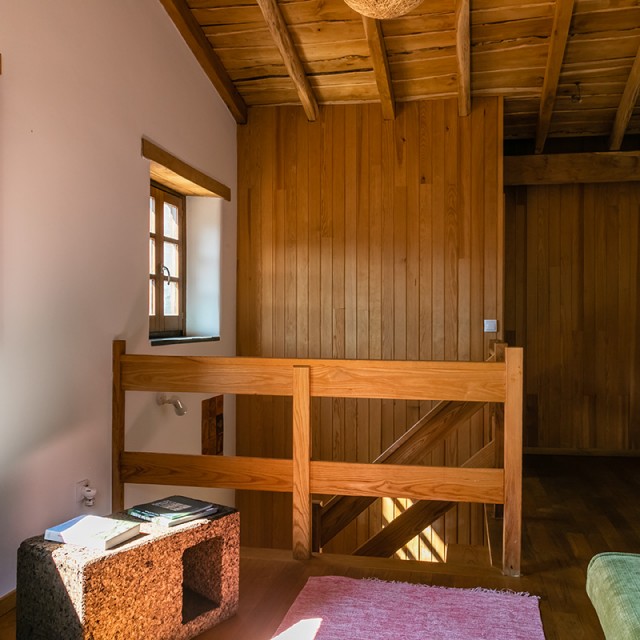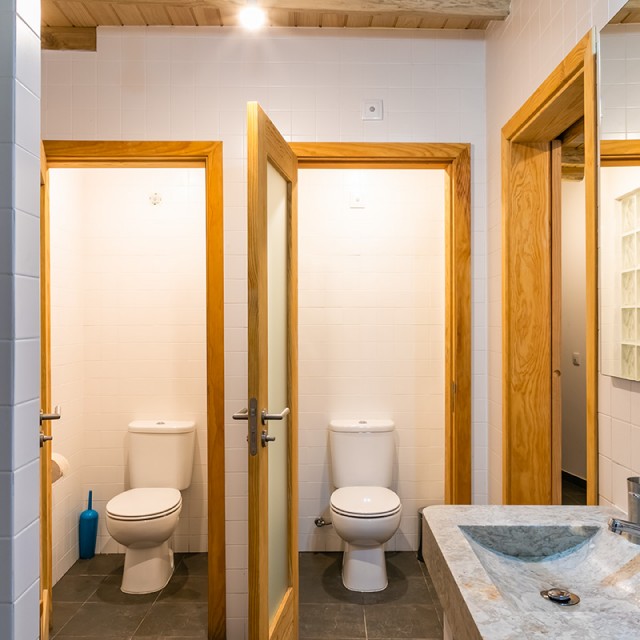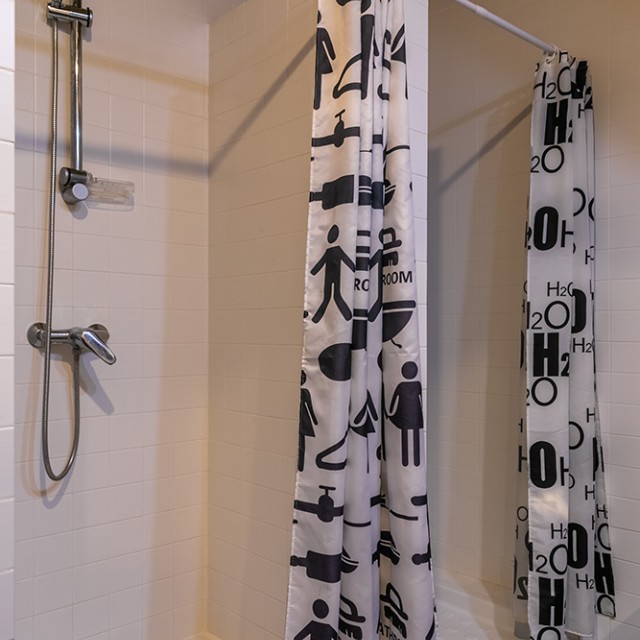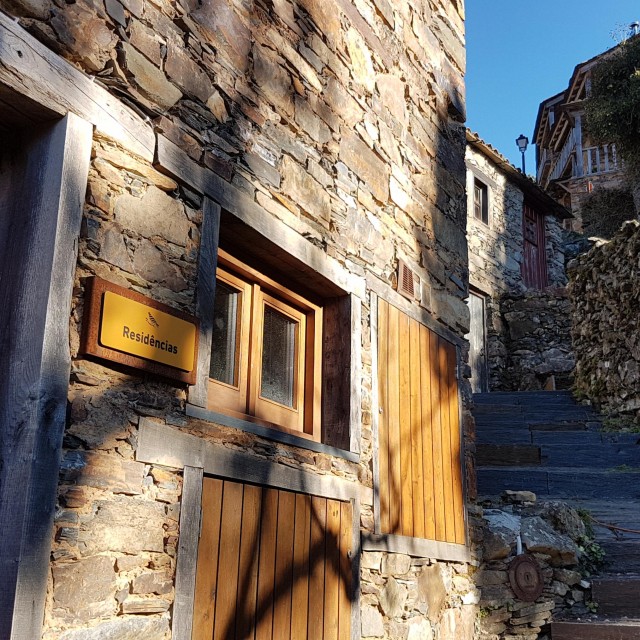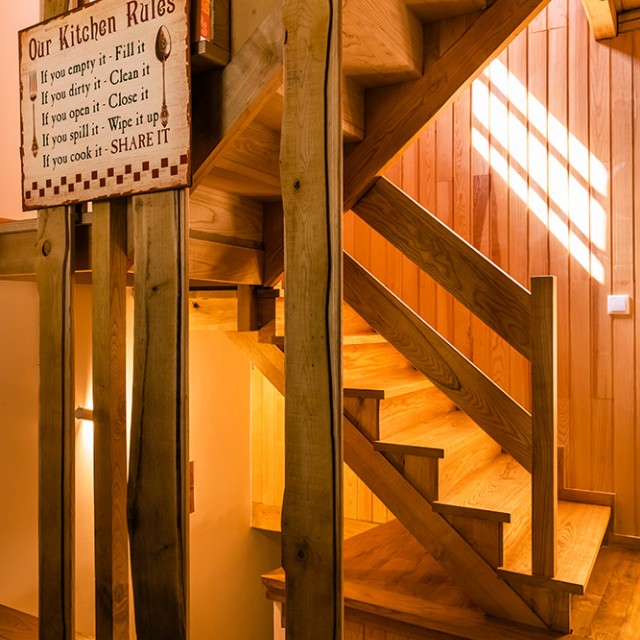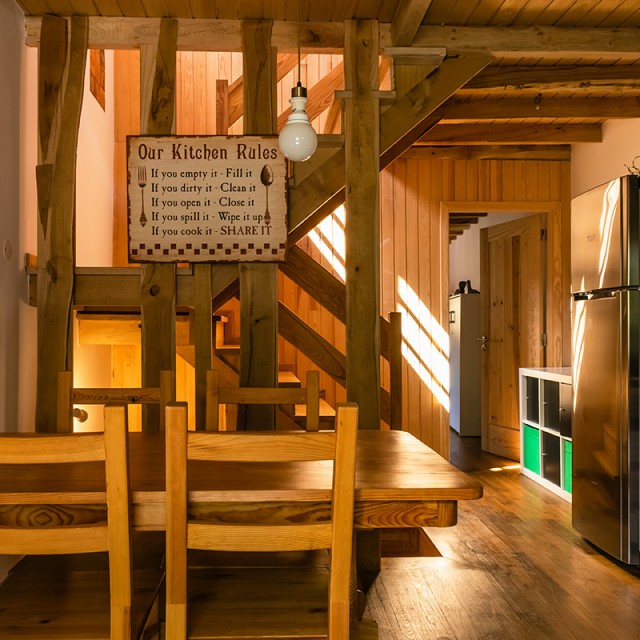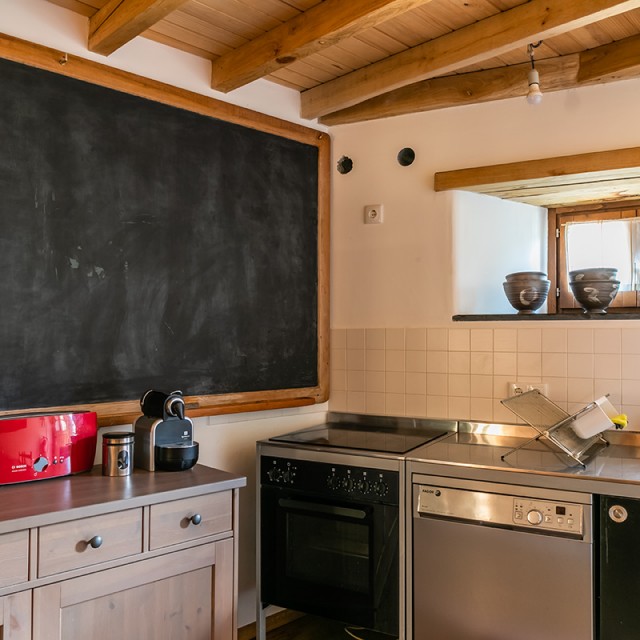 Ao visitar a Aldeia do Xisto da Cerdeira, em plena Serra da Lousã, pode alojar-se nas residências partilhadas da Cerdeira – Home for Creativity. Aqui, poderá cruzar-se com jovens viajantes, desportistas, artistas e até alunos da Escola de Arts & Crafts. Todos são bem vindos a partilhar este espaço e a desfrutar dos encantos desta Aldeia do Xisto.

Pode alugar uma cama ou a casa completa até 12 pessoas para relaxar durante uns dias ou até para um evento, uma reunião de família ou de amigos ou para o retiro da sua empresa.

O alojamento nas Residências é em beliche num dos 2 quartos partilhados (cada um com 6 camas). Os lençóis e as toalhas estão incluídos. A cozinha, a sala e os balneários são partilhados por todos. Os quartos e os balneários são separados, masculino e feminino.

TER nº322/2014
Surrounding Area
Nossa Senhora de Fátima Chapel at 63m
PR4 LSA - Caminho do Xisto da Lousã - Rota das Quatro Aldeias at 1.7km
Nossa Senhora da Piedade Shrine at 3.5km
River beach of nhora da Piedade at 3.5km
PR 2 LSA - Caminhos do Xisto - Rota das Aldeias do Xisto da Lousã at 3.6km
PR5 LSA - Caminho do Xisto da Lousã - Rota dos Serranos at 3.6km
Santo António da Neve at 4.1km
Information
Check-in: 15h00 - 22h00
Check-out: 9h00 - 11h00

Poderá adicionar o pequeno-almoço como extra com o custo de 10€/pessoa/noite.
Será necessário entregar uma caução de 10€ por cama no momento do check-in.
O alojamento disponibiliza cacifos e luzes de leitura individuais.

Serviços adicionais:
. Mesa posta (encomenda de refeições)
. Cabaz Regional
. Galeria de Arte
. Biblioteca
. Almoço Pic-Nic

Política de Cancelamento:
Até 30 dias antes do check in: devolução total do valor pago.
Até 15 dias antes do check in: devolução de 50% do valor pago.
A alteração da data da reserva só é possível até 15 dias antes da data de check-in e tem um custo adicional de €30.

Não são efetuadas trocas de data ou devoluções para cancelamentos feitos com menos de 10 dias de antecedência e em datas especiais como Natal, Passagem de Ano, Eventos da Cerdeira, Carnaval, Páscoa e outros Feriados.

Todos os preços apresentados incluem IVA à taxa legal em vigor.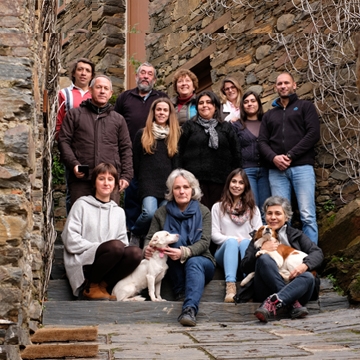 Host
Natália e José
"We first started visiting our friends, Kerstin and family, in Cerdreira 20 years ago. We fell in love with the place and decided to do something to help preserve and restore it. With the help of three generations of the family, we set to work. We restored the first house – the shrines. We loved it. Since then, we haven't been able to stop. Social responsibility and ecological sustainability are basic concepts for us, applied not only during the reconstruction stage, with local labour techniques and use of ecological materials, but also in our day-to-day operation!" Natalia and José.
Location
Lugar da Cerdeira 3200-509
Latitude: 40.093968510747
Longitude: -8.1940743002472