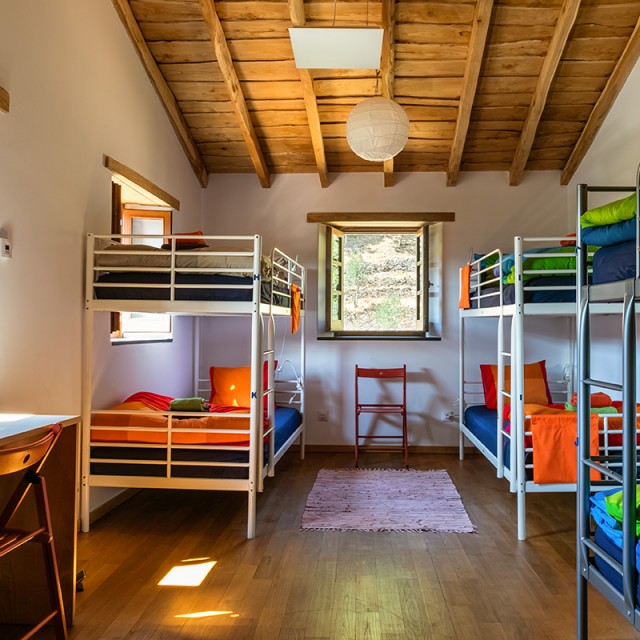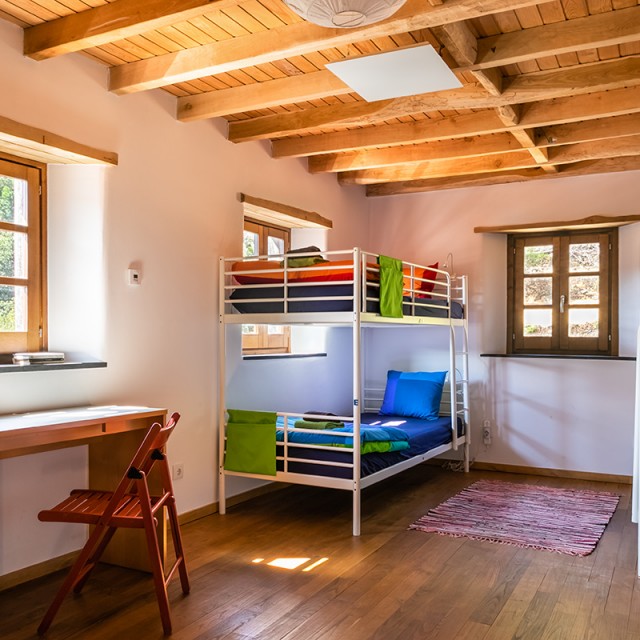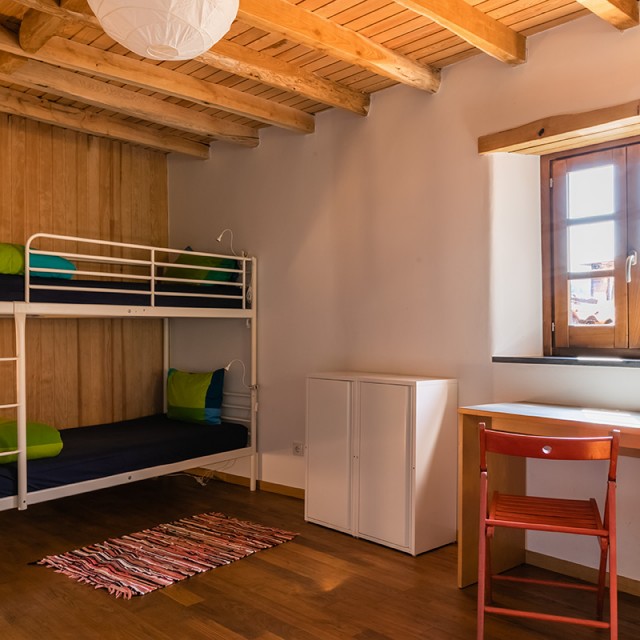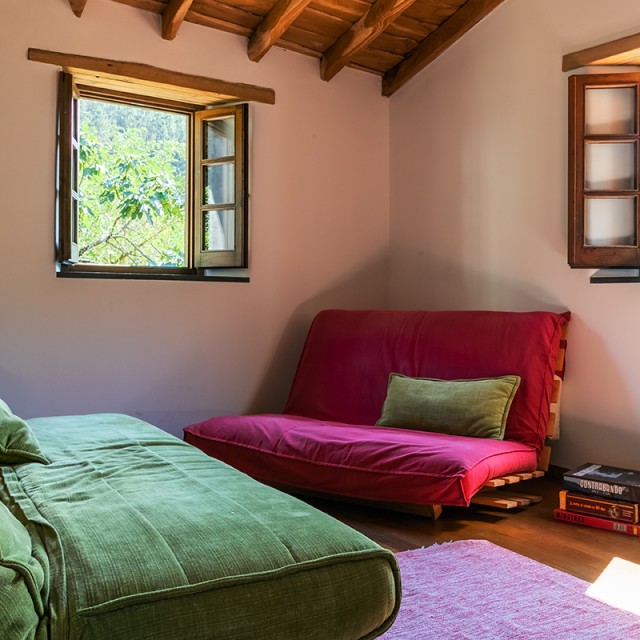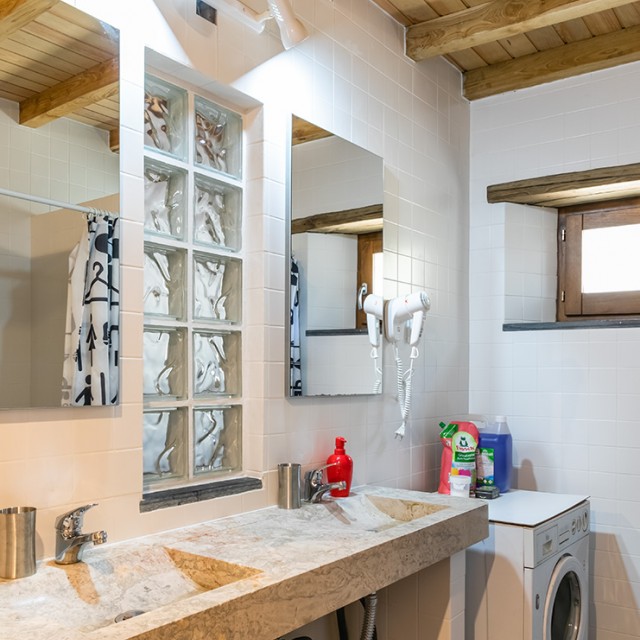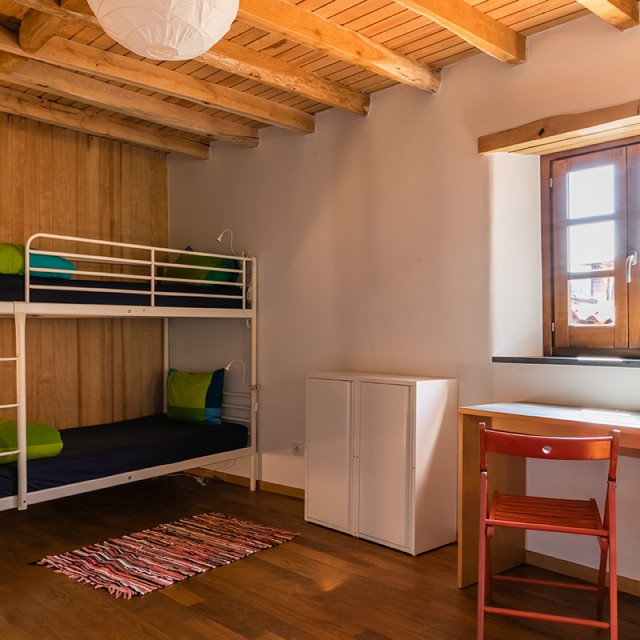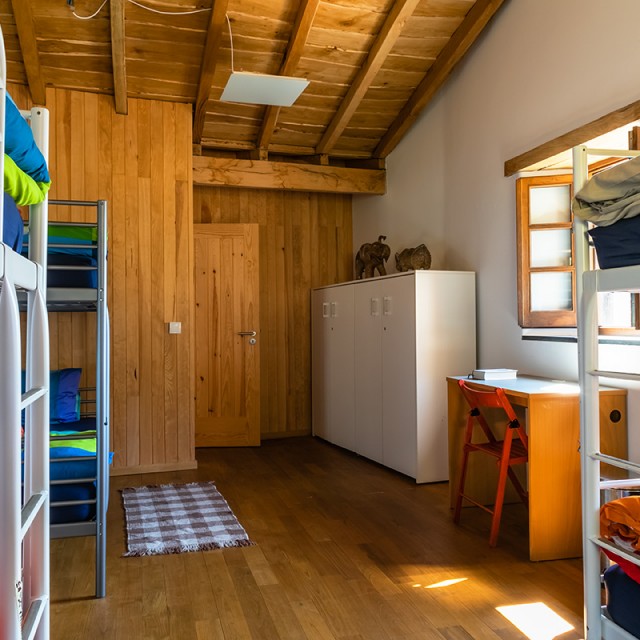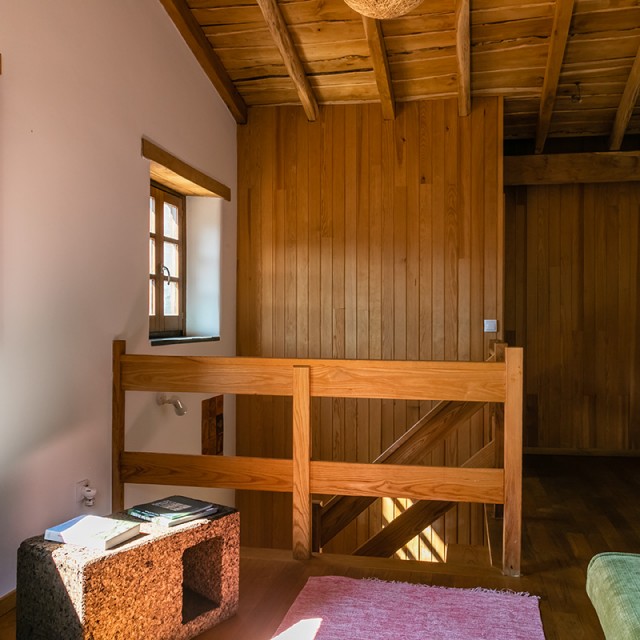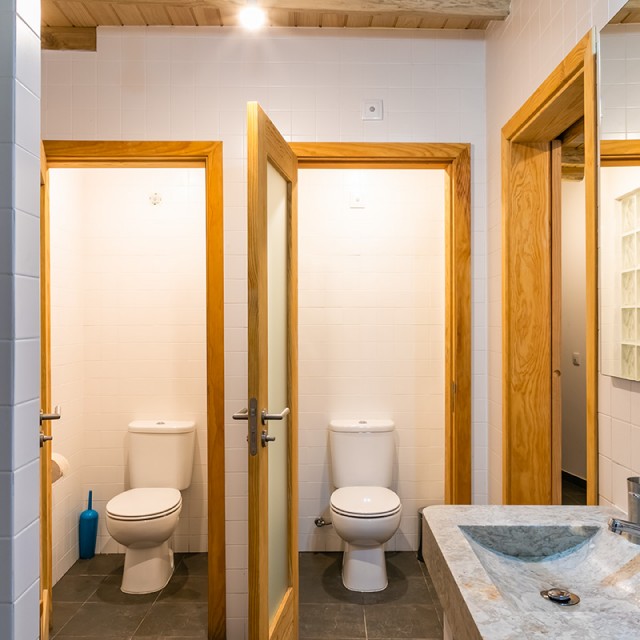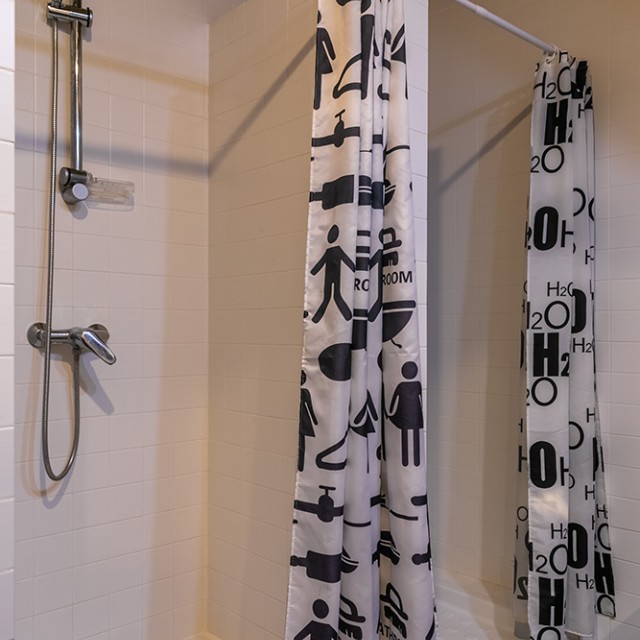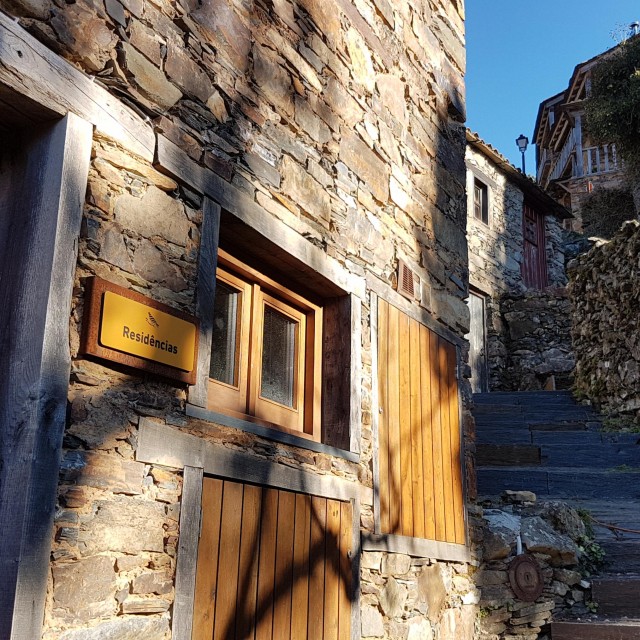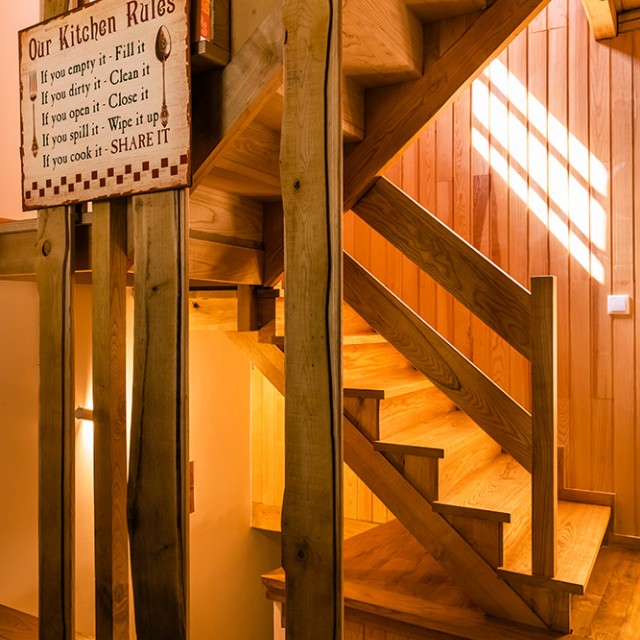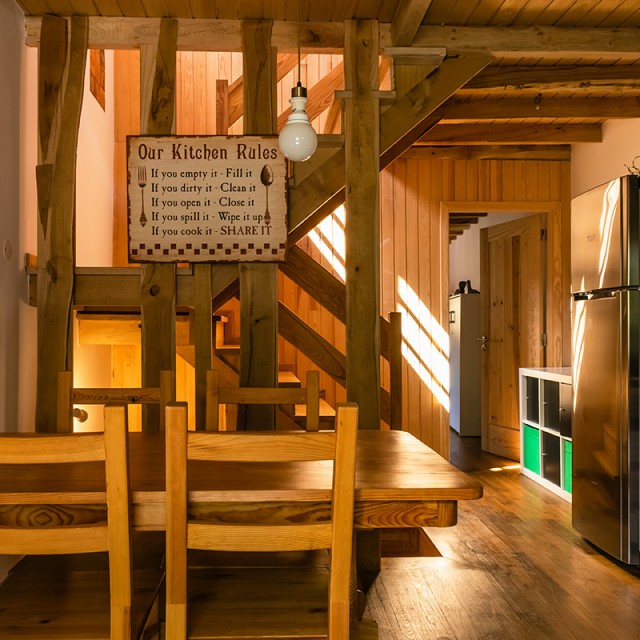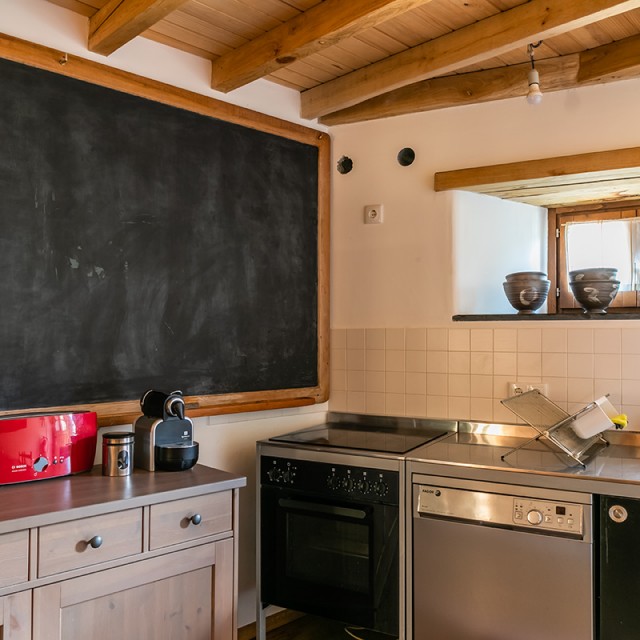 While visiting the typical Schist Village of Cerdeira, in the heart of Serra da Lousã, you can stay in the shared residences of Cerdeira – Home for Creativity. Here you might meet young travellers, sportsmen, artists and even students from the Arts & Crafts School. Everyone is welcome to share this space and enjoy the charms of this Schist Village.

You can rent a bed or the whole house for up to 12 people to relax for a few days or even for an event, a gathering of family or friends or for your company retreat.

These Residences have 2 shared rooms with bunk beds (6 beds per room). Bed sheets and towels are included. The kitchen, living room and changing rooms are shared by everyone. There are separate bedrooms and changing rooms for men and women.

Cerdeira – Home for Creativity is a Bikotel accommodation, with specific services and infrastructure for cyclists.

License: 99710/AL
Surrounding Area
Nossa Senhora de Fátima Chapel at 38m
PR4 LSA - Schist Walking Trail Lousã - Rota das Quatro Aldeias at 1.7km
Nossa Senhora da Piedade Shrine at 3.4km
River beach of Senhora da Piedade at 3.5km
PR 2 LSA - Schist Walking Trail Rota das Aldeias do Xisto da Lousã at 3.6km
PR5 LSA - Schist Walking Trail Lousã - Rota dos Serranos at 3.6km
Santo António da Neve at 4.1km
Information
Check-in: 15h00 - 21h00
Check-out: 9h00 - 11h00

Breakfast can be added as an extra with the cost of €10/night/person.

It is necessary to deliver a deposit in the amount of €10/bed.

Individual lockers and reading lights are provided.

All prices shown include VAT at the legal rate in force.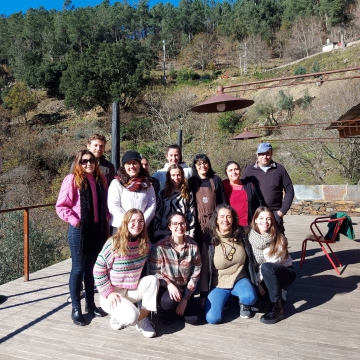 Host
Equipa Cerdeira Home for Creativity
Situated in the beautiful mountains of Serra da Lousã, in central Portugal, Cerdeira is the perfect Schist Village for your next getaway. Here, the unique relationship between nature, art and comfort offers the freedom to live, relax and create in a truly authentic way.

The Cerdeira Home for Creativity project emerged from the love and affection of two families who decided to rebuild the traditional houses of the village, maintaining their authenticity and uniqueness. These two families were joined by several people who are in the village every day to welcome you with a smile.
Location
Lugar da Cerdeira 3200-509
Latitude: 40.093943888411
Longitude: -8.1946321997223