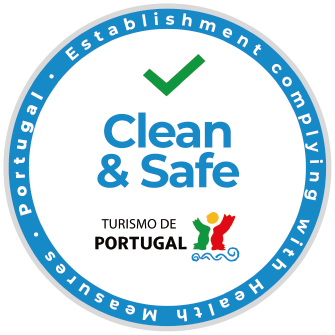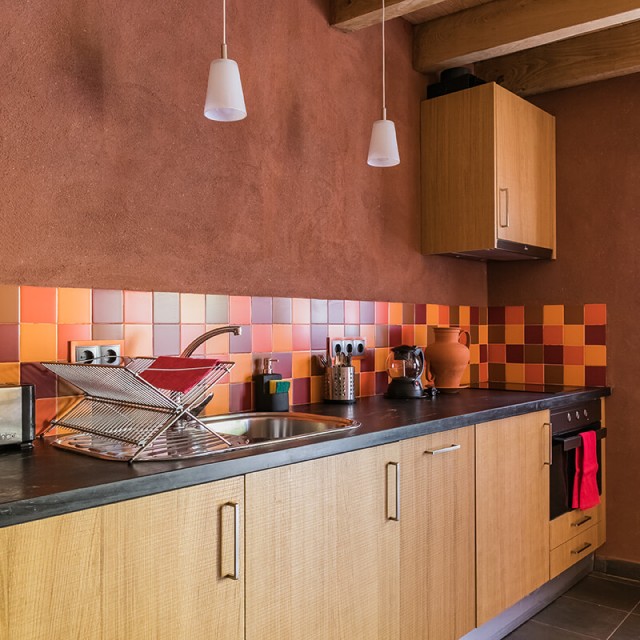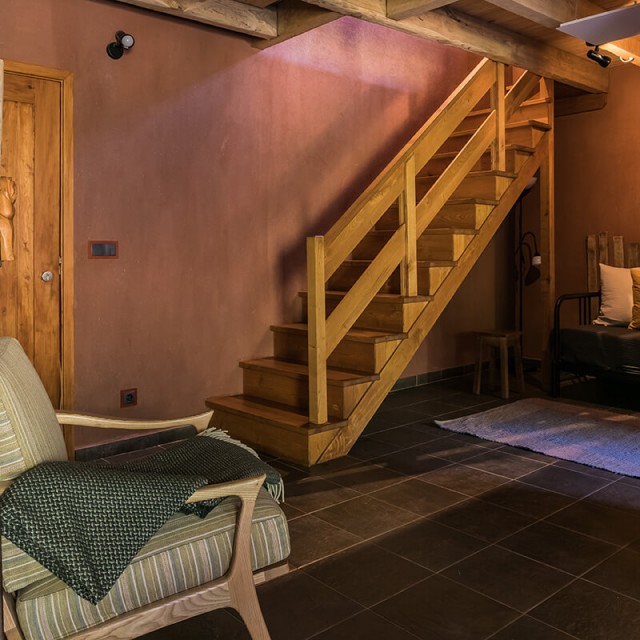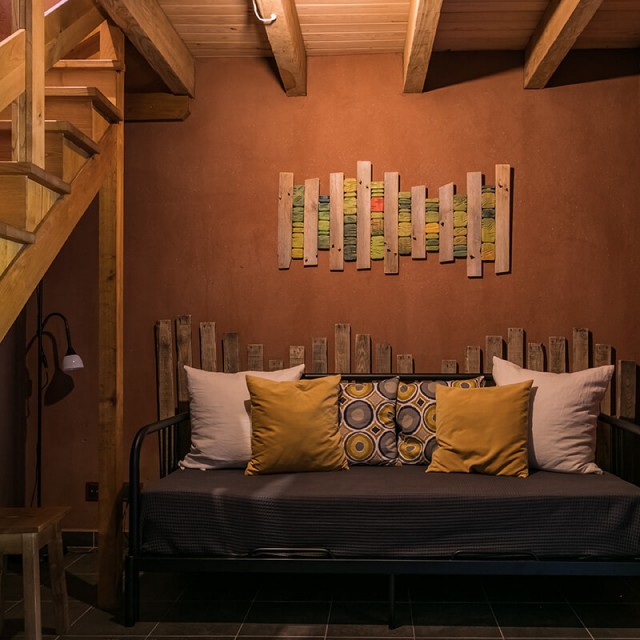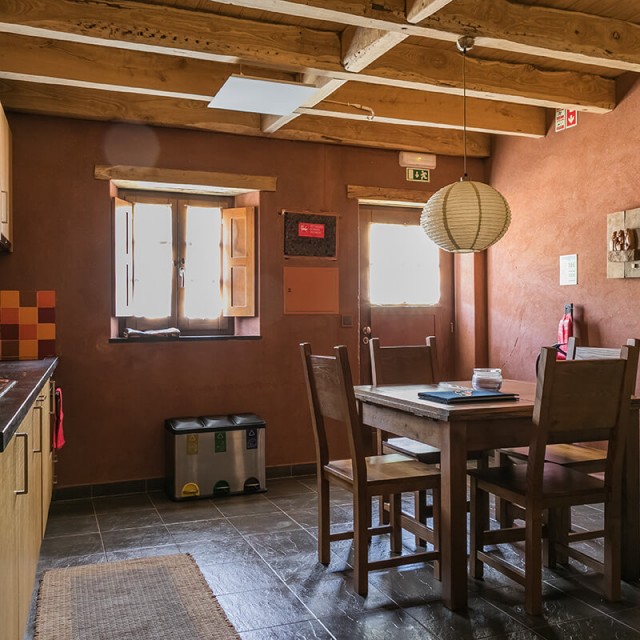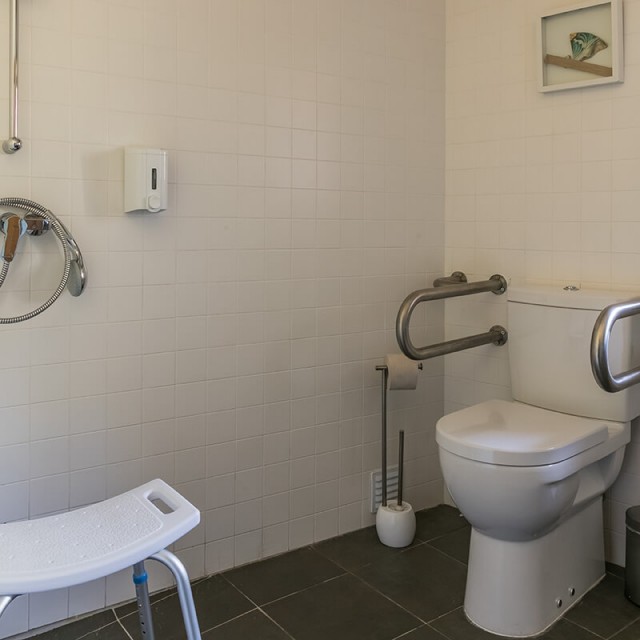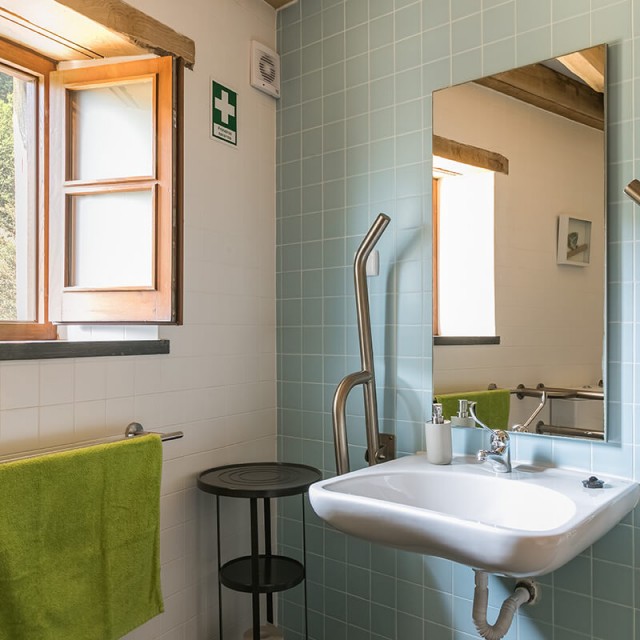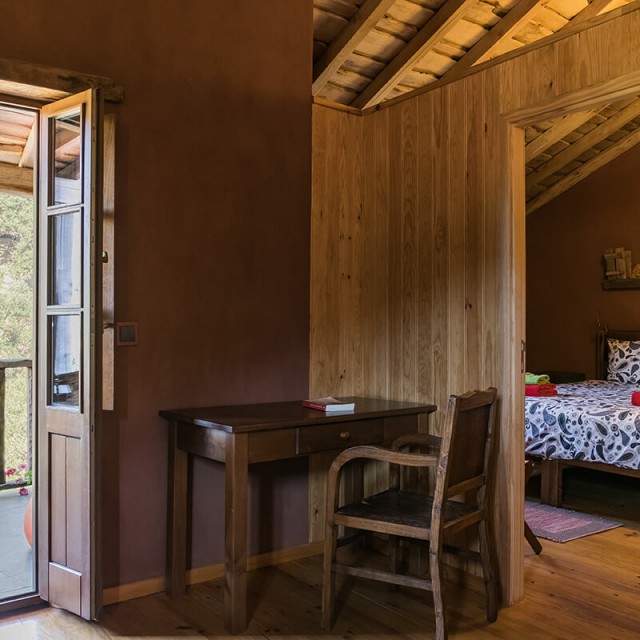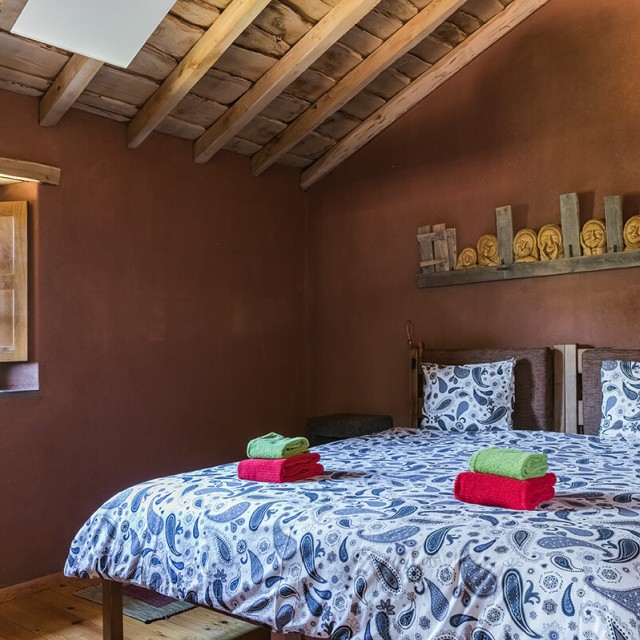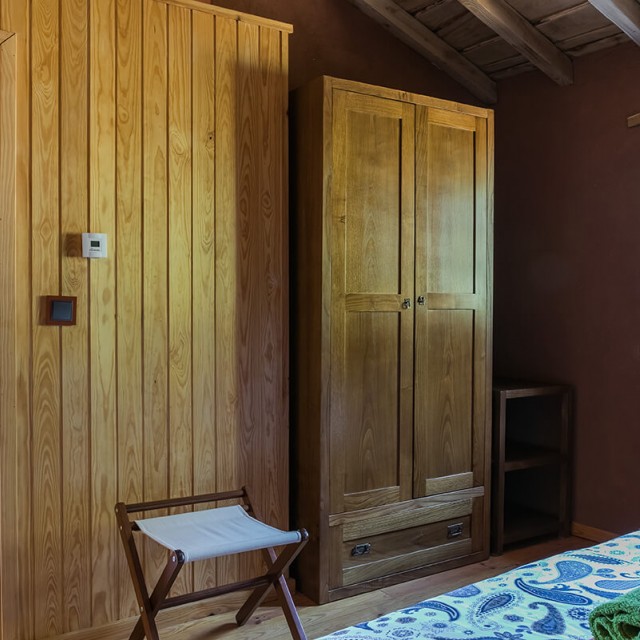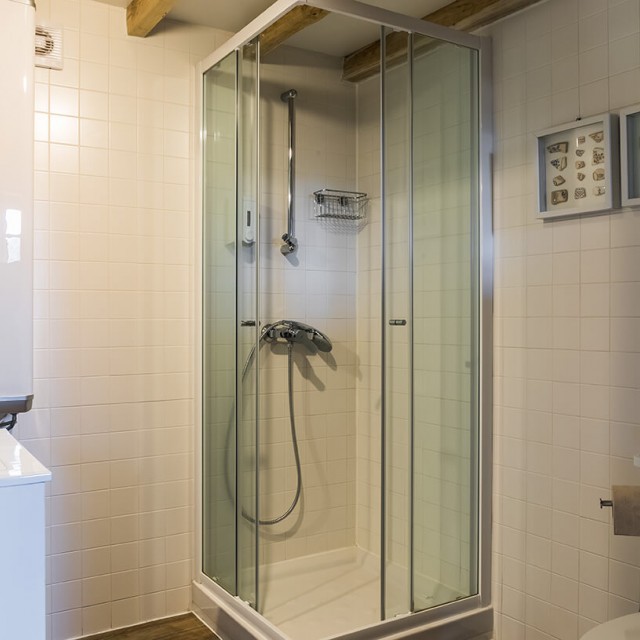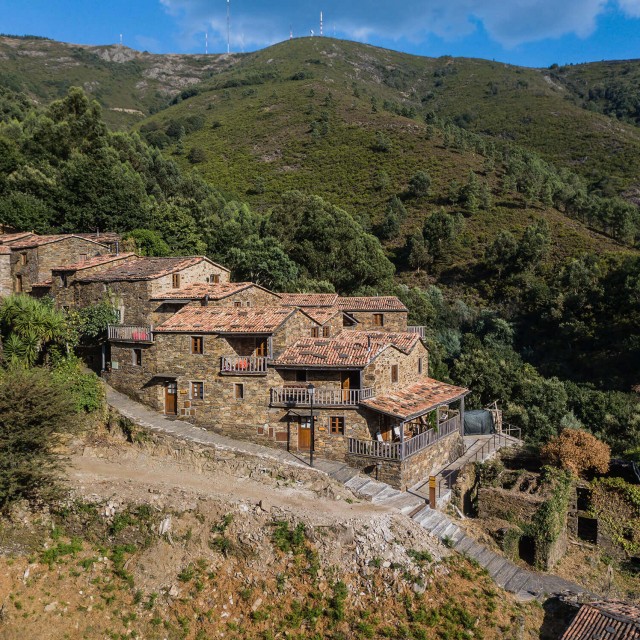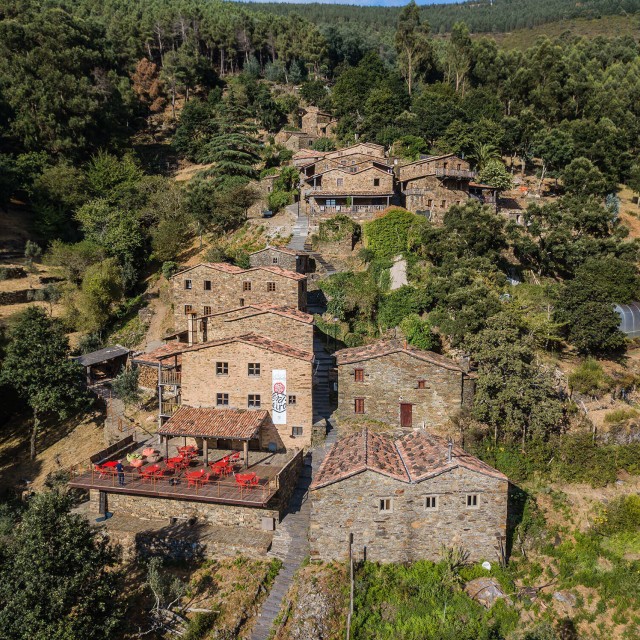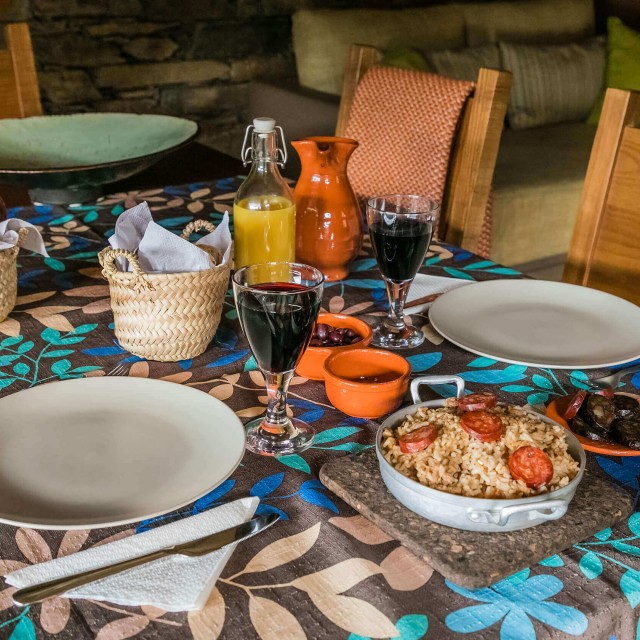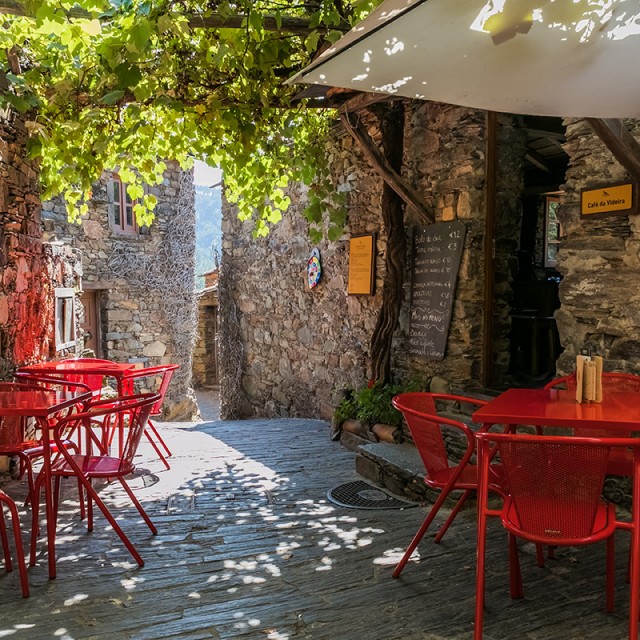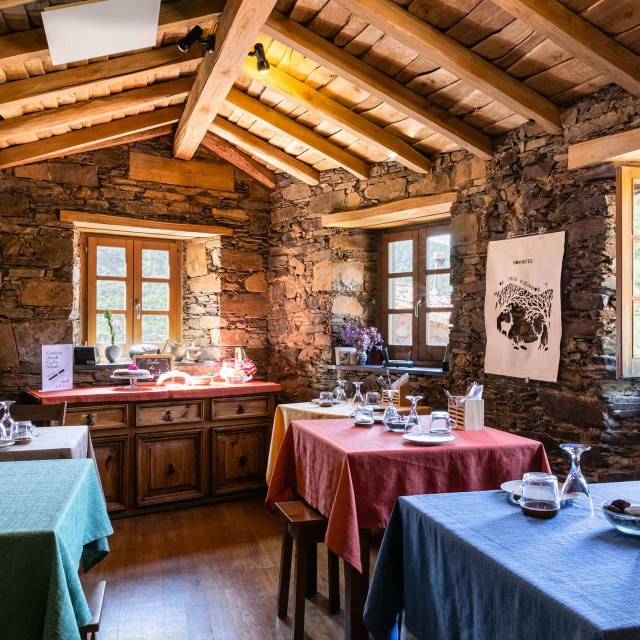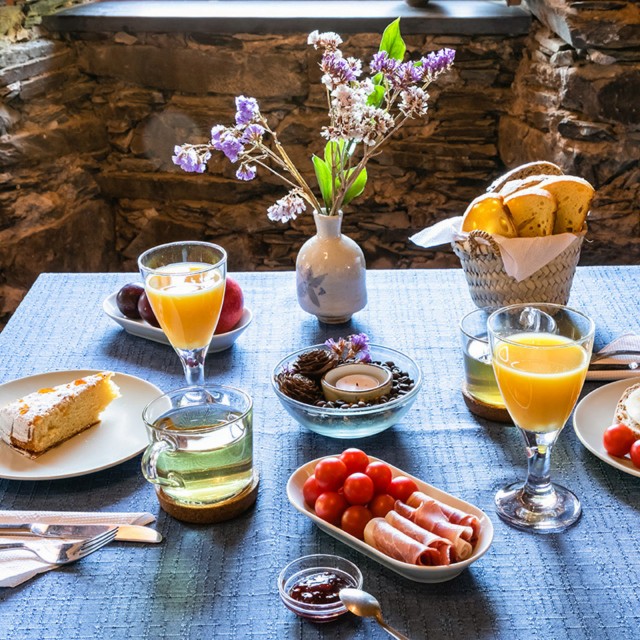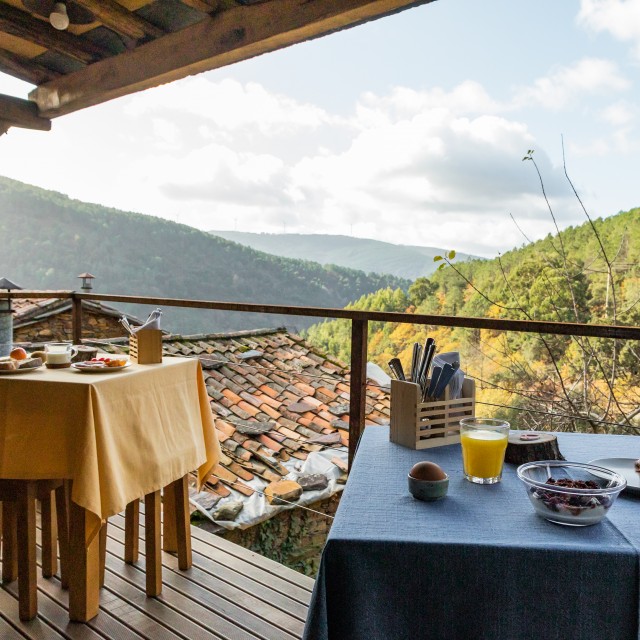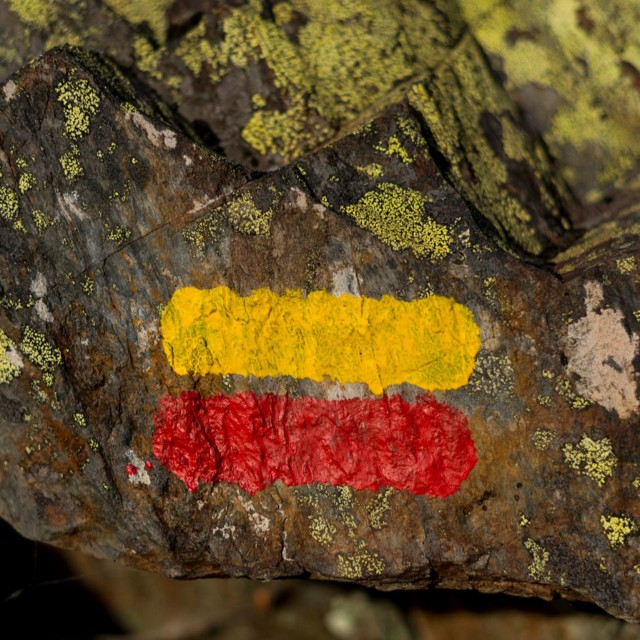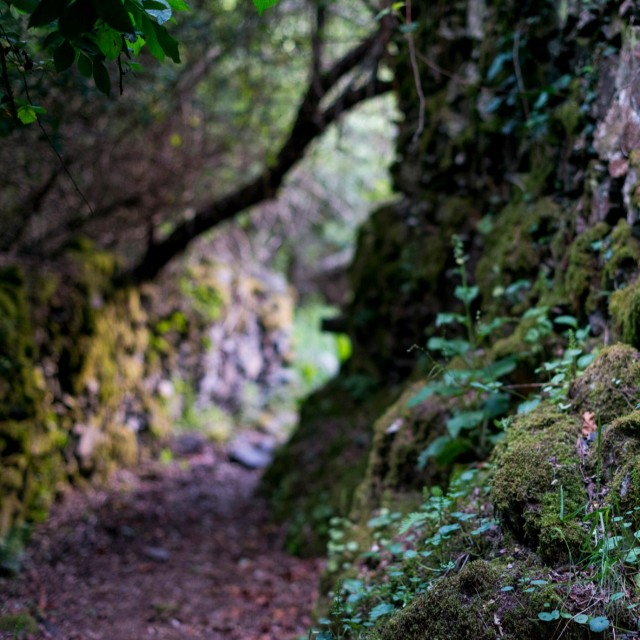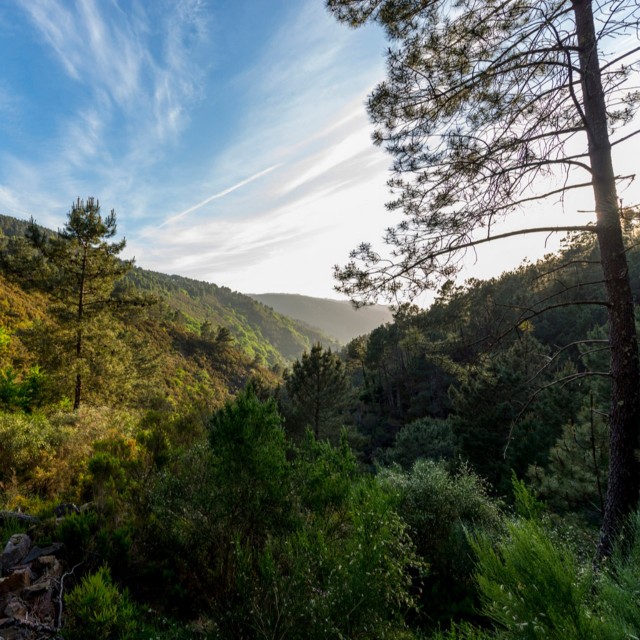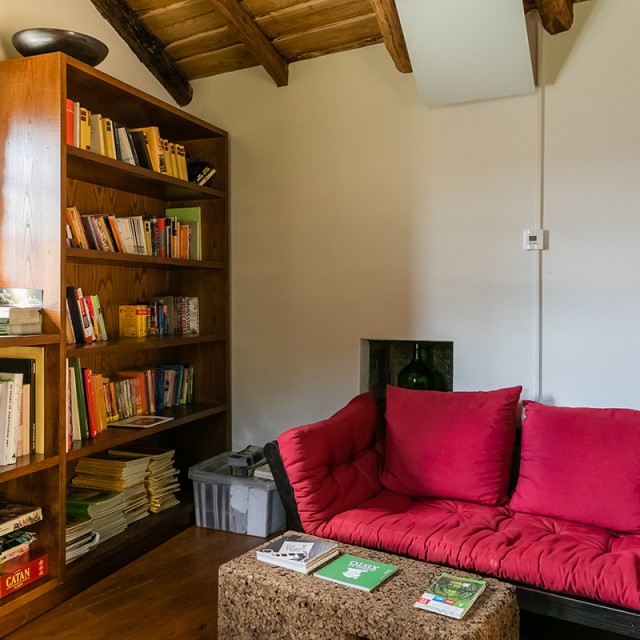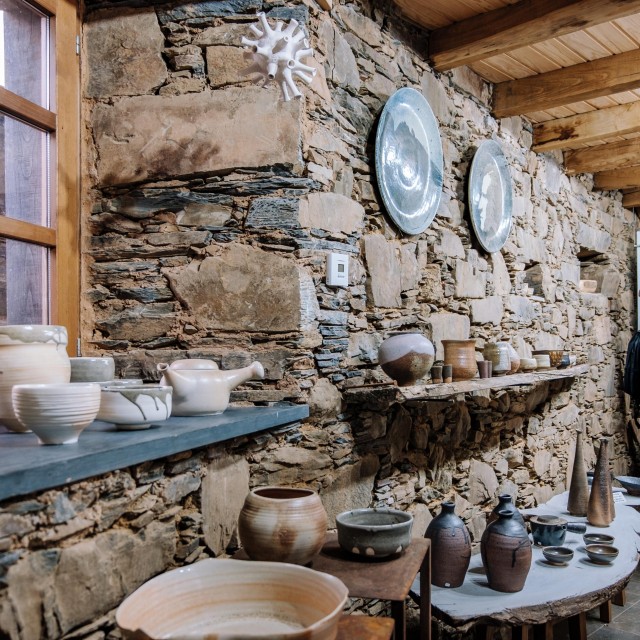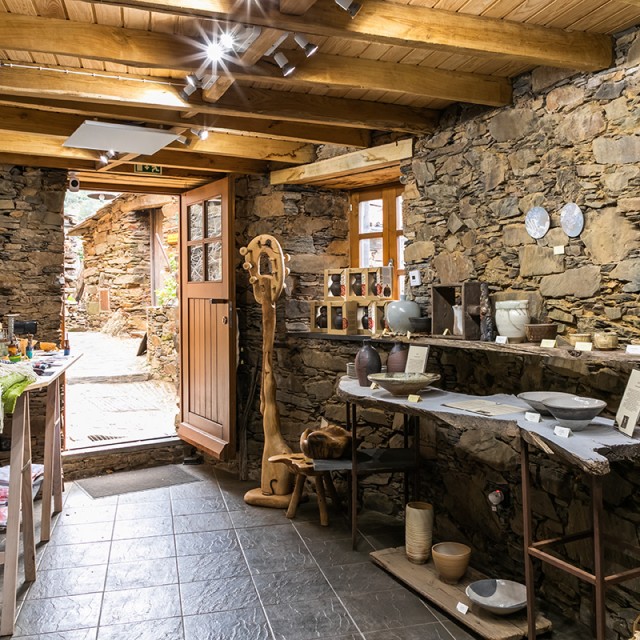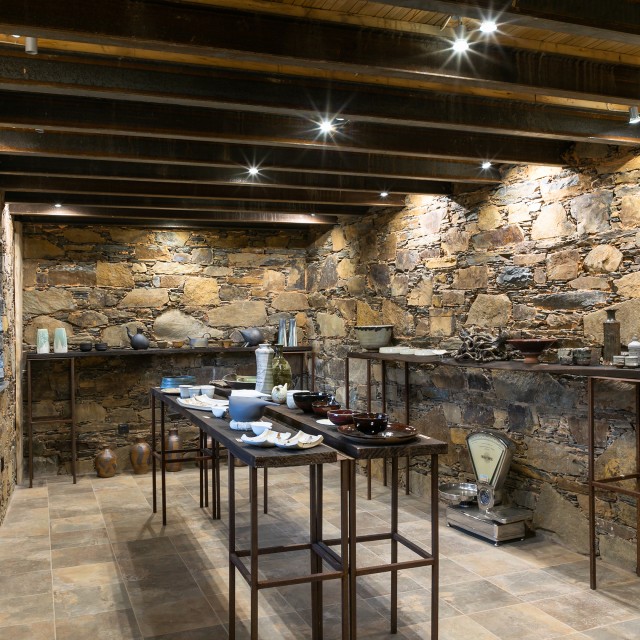 Situated at the heart of the village, Casa das Vizinhas reinforces the importance of neighbourly relations and community spirit that were once the focal point of life in the isolated mountain villages. Your "neighbours", the sculptural figures by the artist Kerstin Thomas that are scattered around the house, will keep you company during your holidays.

This house has been renovated in a sustainable way and ensures all the comfort of a modern home. Because of its nature as a place for rest and conviviality, we decided not to install TV. Find out about the programme of workshops and training sessions at the School of Arts & Crafts.
Surrounding Area
Nossa Senhora de Fátima Chapel at 96m
PR4 LSA - Caminho do Xisto da Lousã - Rota das Quatro Aldeias at 1.7km
Nossa Senhora da Piedade Shrine at 3.3km
River beach of nhora da Piedade at 3.4km
PR 2 LSA - Caminhos do Xisto - Rota das Aldeias do Xisto da Lousã at 3.5km
PR5 LSA - Caminho do Xisto da Lousã - Rota dos Serranos at 3.5km
Santo António da Neve at 4.2km
Information
The minimum availability is 2 nights.

Check-in: 15h00 - 22h00
Check-out: 9h00 - 11h00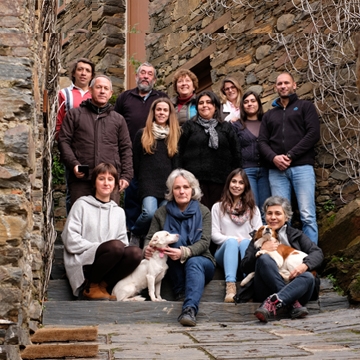 Host
Natália e José
"We first started visiting our friends, Kerstin and family, in Cerdreira 20 years ago. We fell in love with the place and decided to do something to help preserve and restore it. With the help of three generations of the family, we set to work. We restored the first house – the shrines. We loved it. Since then, we haven't been able to stop. Social responsibility and ecological sustainability are basic concepts for us, applied not only during the reconstruction stage, with local labour techniques and use of ecological materials, but also in our day-to-day operation!" Natalia and José.
Location
S/ nome de rua 3200-509
Latitude: 40.094165489111
Longitude: -8.195490506607